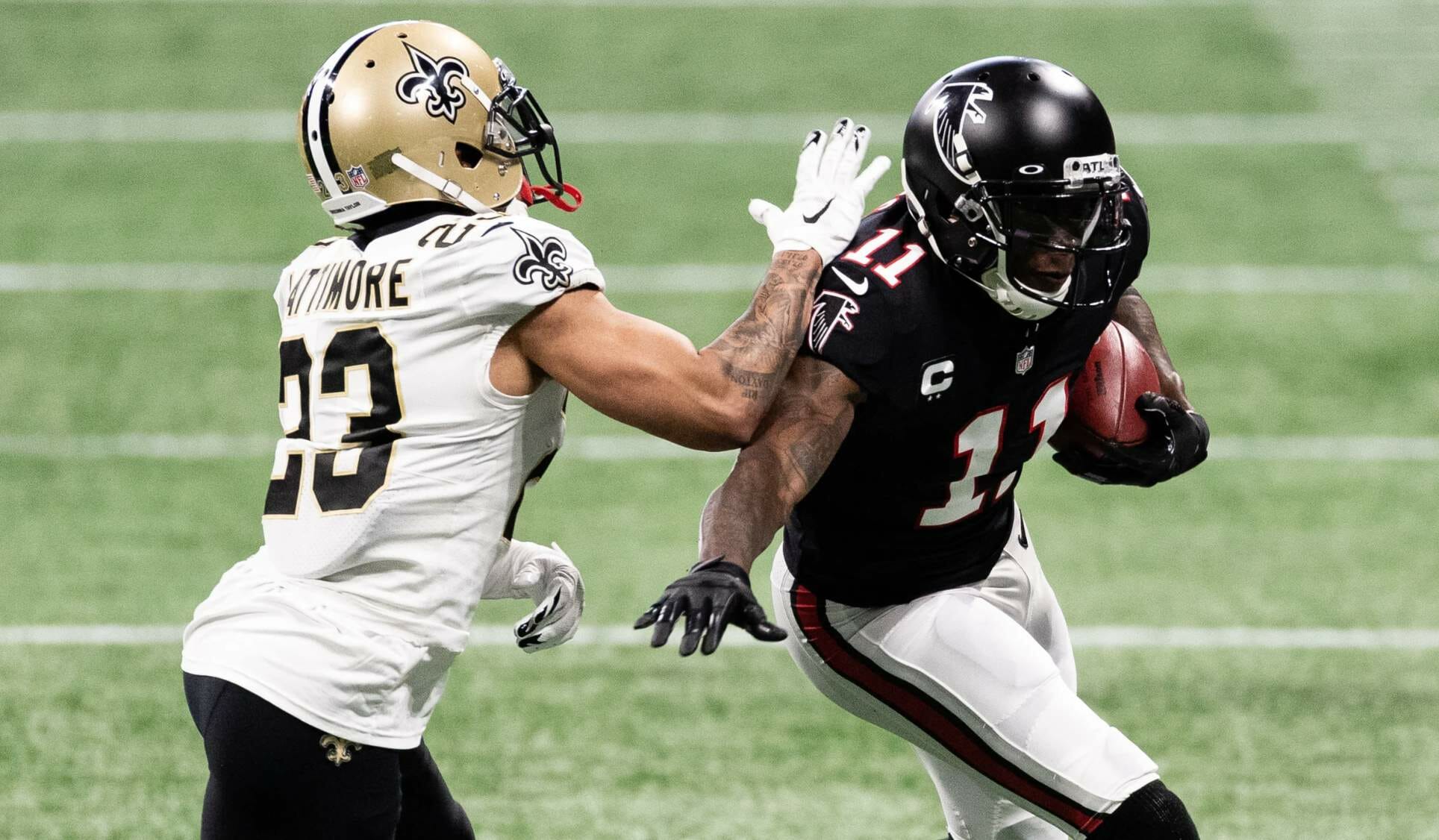 For all photos, click to enlarge
Good morning! Greetings from Uni Watch HQ, where all three inhabitants continue to be safe and well. Hope the same is true for everyone at your home.
Now then: The Falcons wore their throwbacks yesterday for the first and only time this season. Since they switched from glossy helmets to matte this season, the one-shell rule forced them to maintain the matte look for the throwbacks. They had shown this as part of their unveiling photo shoot back in April, but I had forgotten all about it. I'm pretty sure yesterday was the first time this uniform has included a matte helmet.
To their credit, the Falcons also put the throwback logo at midfield and in the end zones: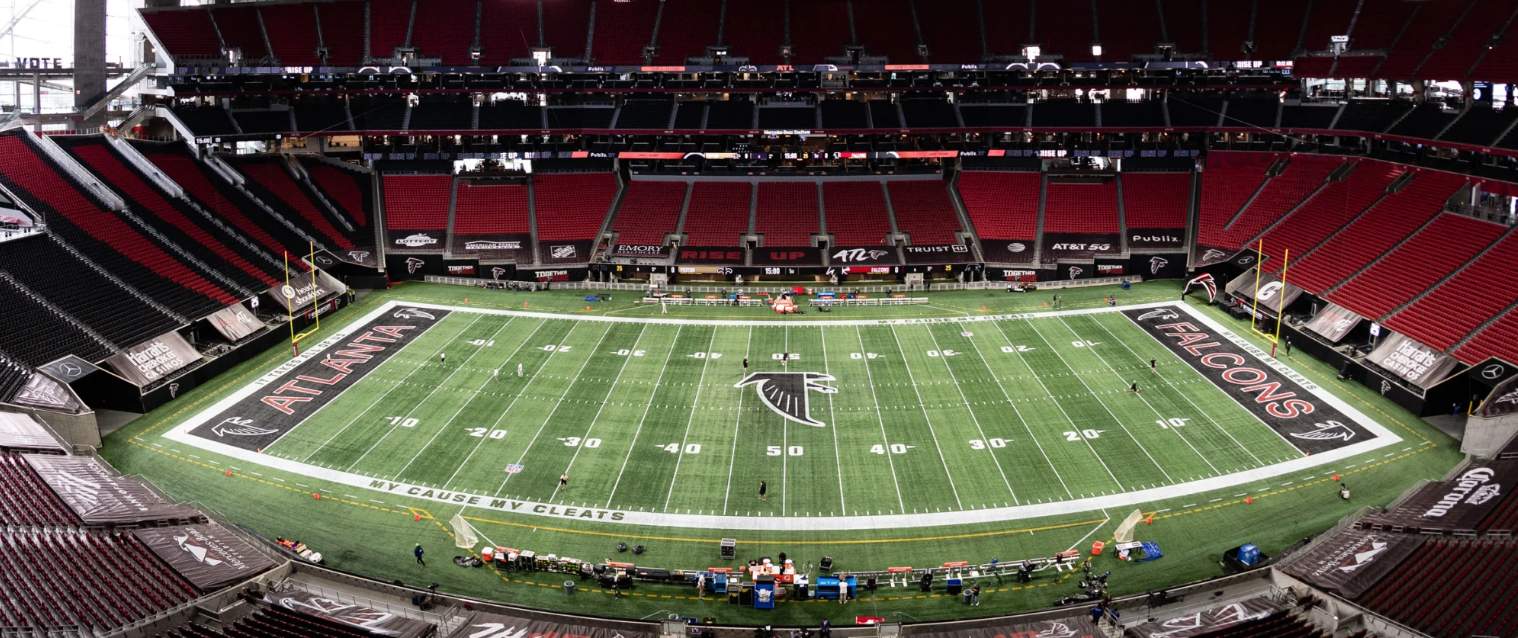 And as long as we're talking about the Falcons, quarterback Matt Ryan looked particularly ridiculous in his "My Cause/Cleats" footwear: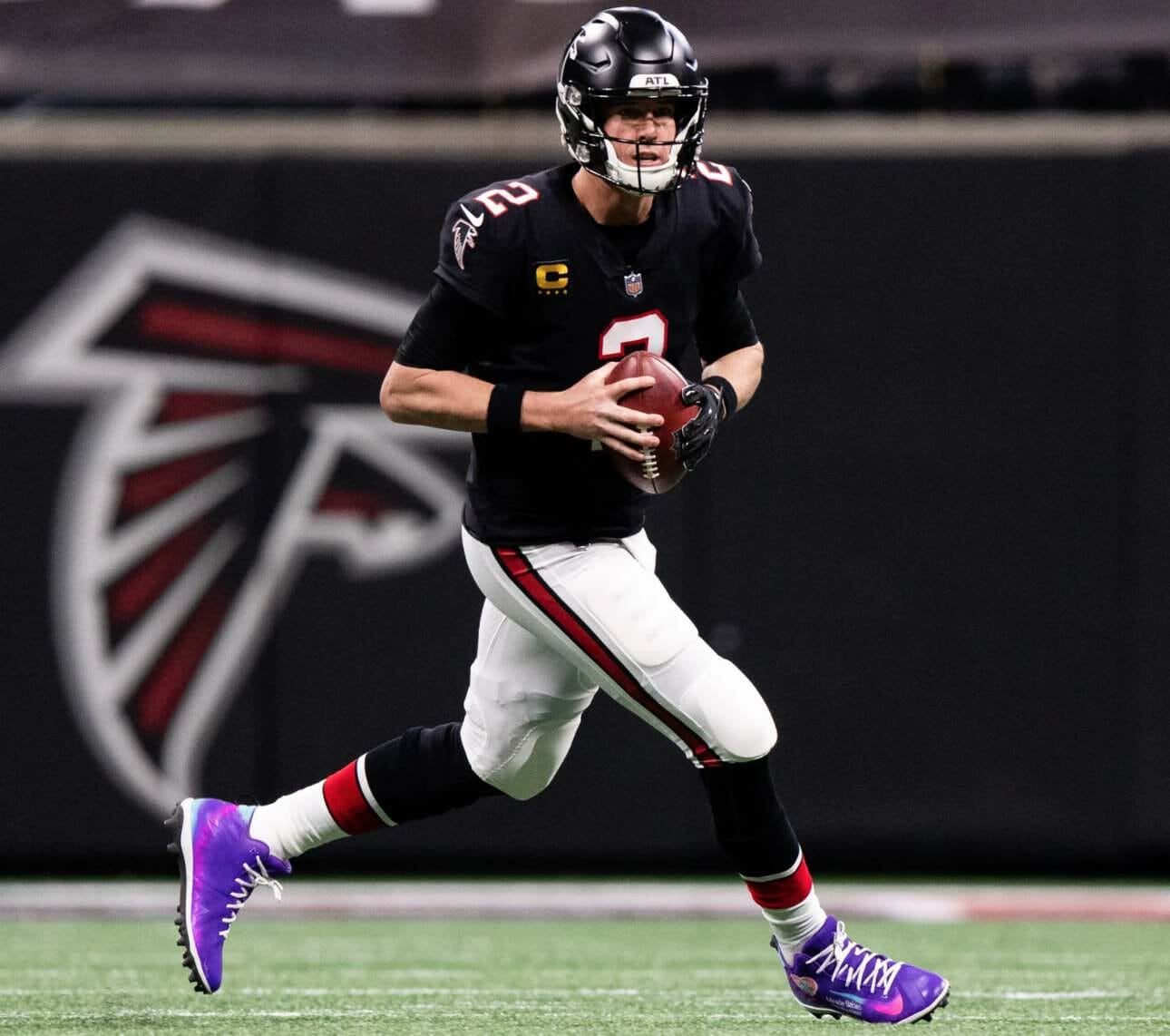 I'd like to think that even people who are more purple-tolerant than I am would agree that Ryan's look was visually discordant, like a needle scratching across a record. I get that the "My Cleats" thing is well-intentioned, but it looks terrible and no longer generates any buzz. Surely there has to be a better way to bring attention to worthy causes.
In other news from around the league yesterday:
• When I saw that the night game on NBC featured KC playing at home, I thought to myself, "They're not gonna be stupid enough to go mono-red just because it's a nationally telecast game, are they?" Alas, I gave them too much credit: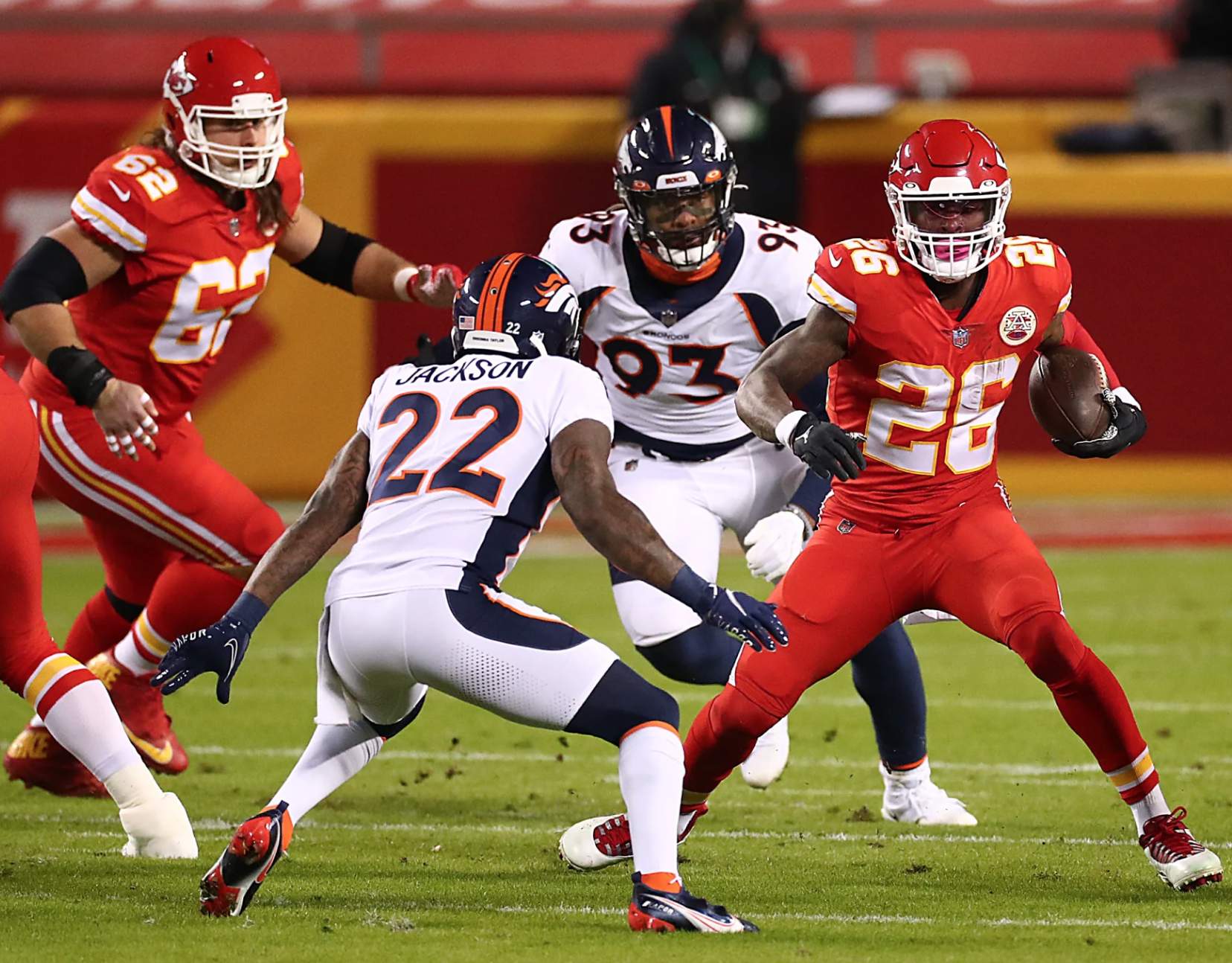 For the life of me, I can't understand why teams do this. The thinking appears to be something along the lines of "It's a national game, we have to do something different!" Never mind whether different is better or worse (and it's almost always the latter). Disappointing.
• The Texans wore their red alternate jerseys: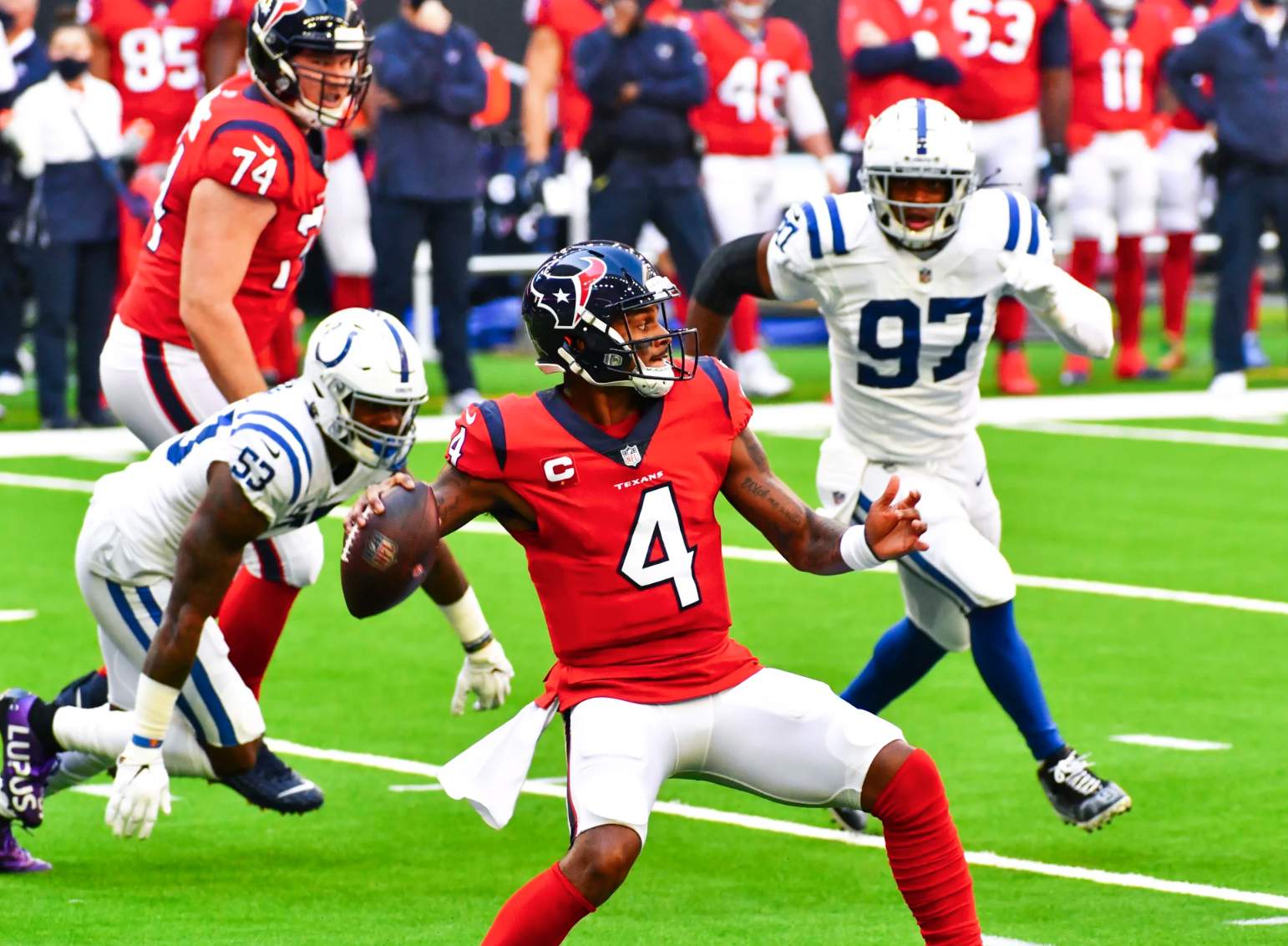 • Brutal-looking game in Arizona, as the Cardinals went mono-BFBS and the Rams went mono-dishwater: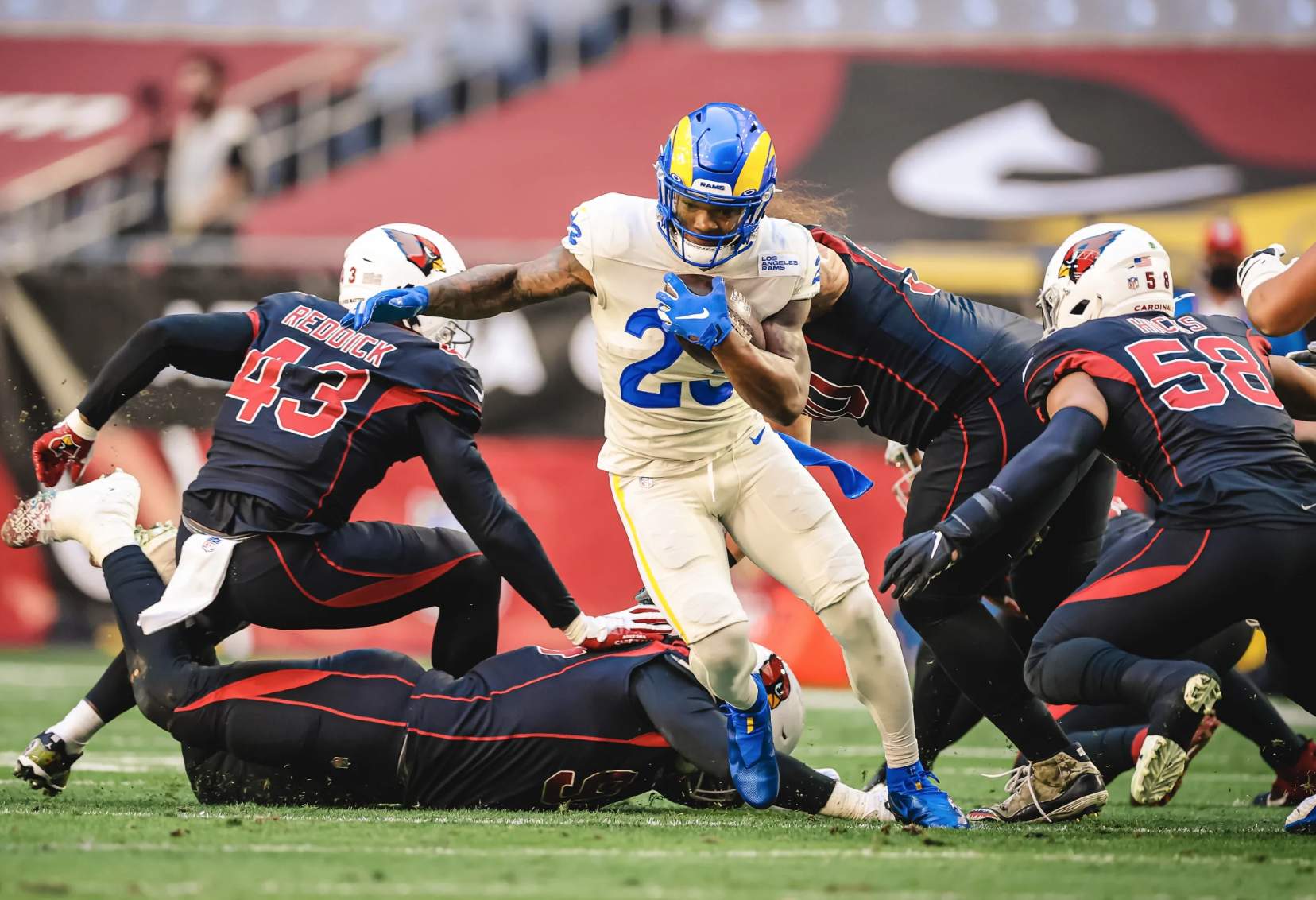 • In that same game, the Cardinals had the NFL logo at midfield, instead of their usual primary logo: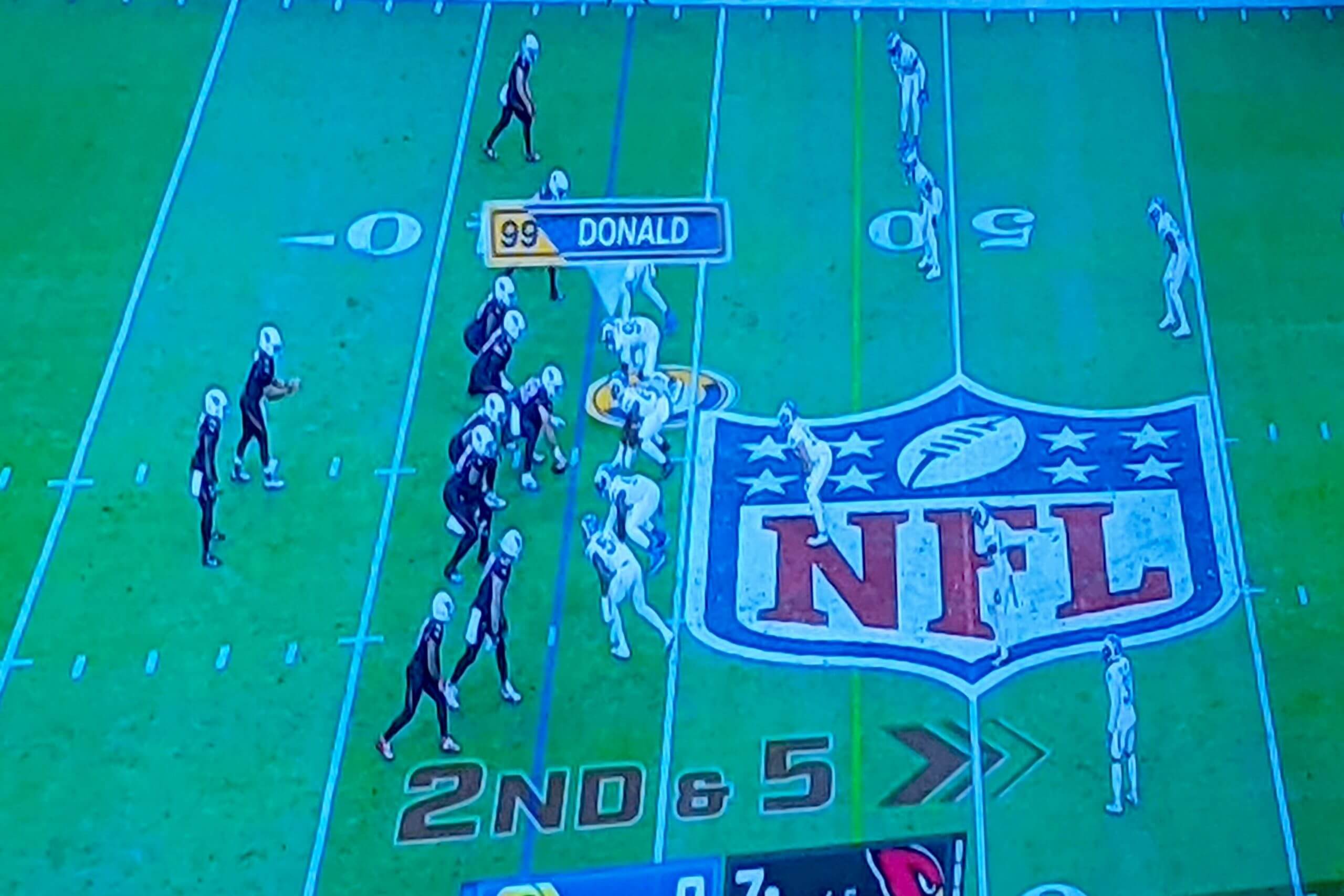 I'm told that they also had "Arizona" in both end zones (instead of having "Cardinals" in one of them). I'm assuming all of this is because the Cards are now sharing their stadium with the 49ers, who'll be "hosting" the Bills in Arizona tonight due to pandemic restrictions that have made it impossible for them to play in their own building.
• The Jets went mono-green: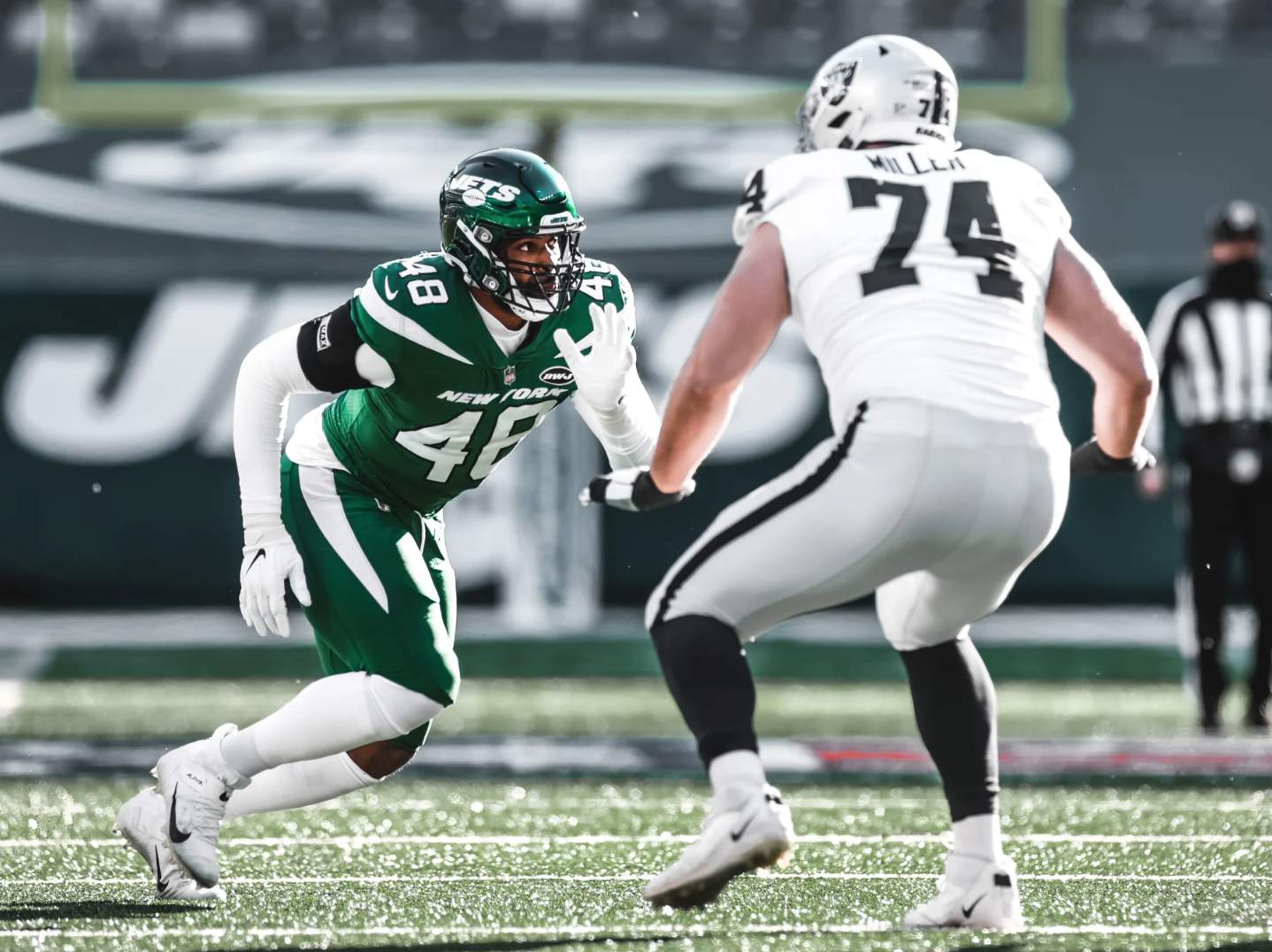 • For the first time this year, the Titans went mono-sky blue:
• Oh man, I just love it when the Chargers wear their yellow pants: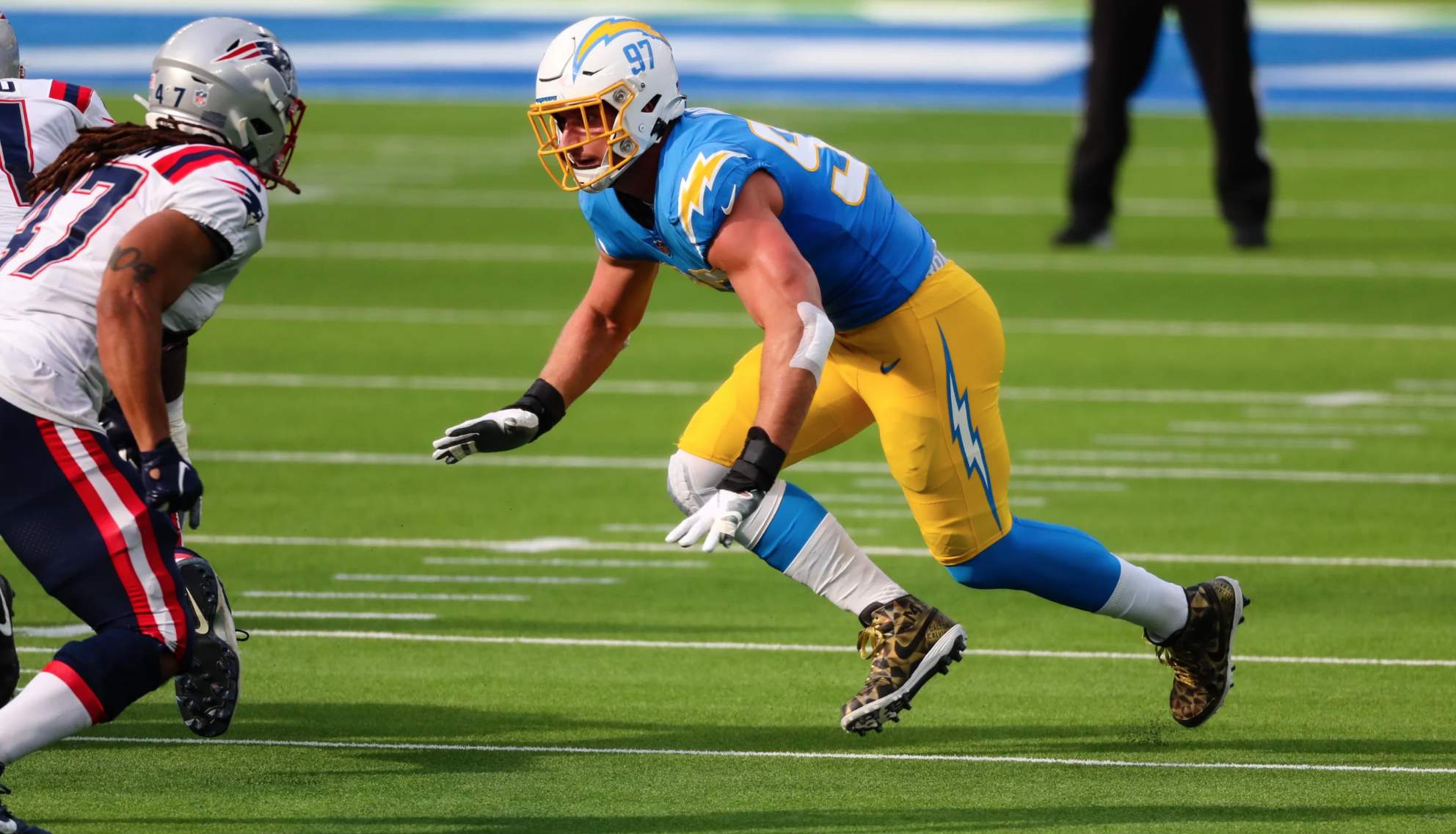 • And as a lifelong fan of the color green, I also love it when the Packers host the Eagles — with Philly wearing the green pants:
• Not a single home team wore white.
(My thanks to Matt Brooks and Josh Pearlman for the info about the Cardinals' field.)
• • • • •
• • • • •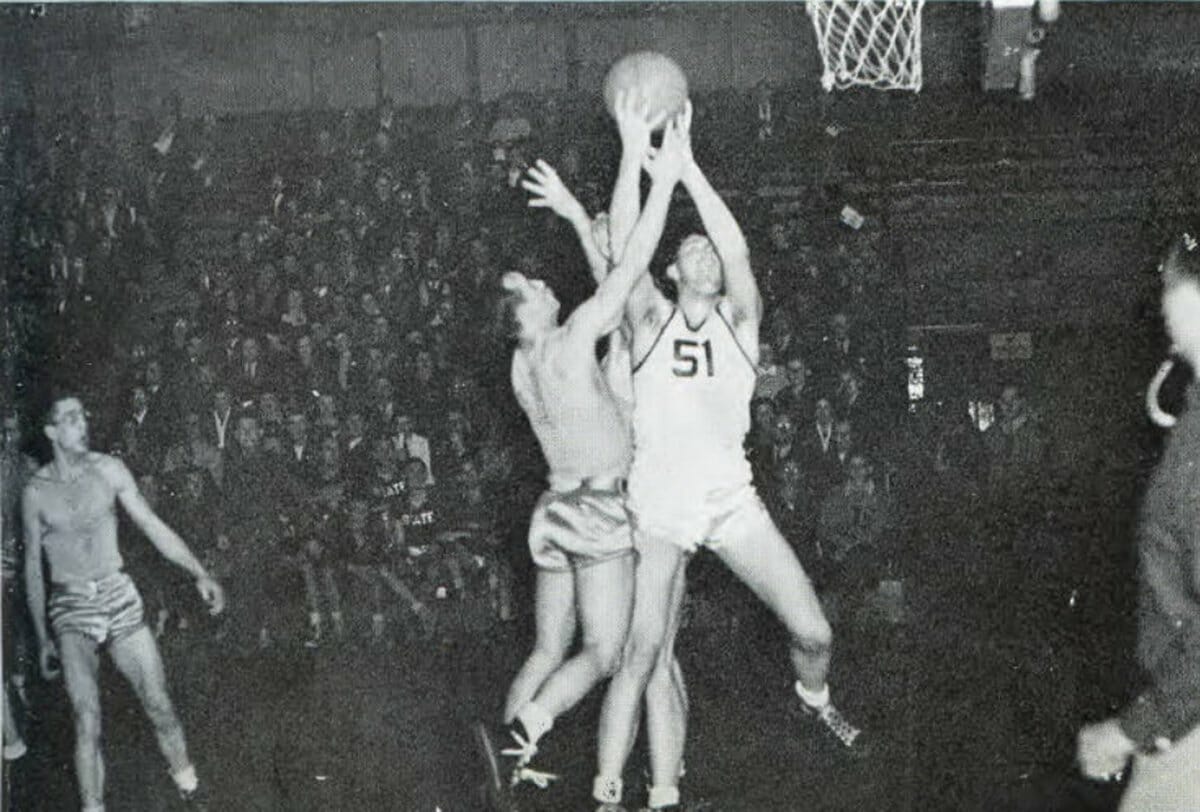 Click to enlarge
Shirts vs. skins: According to Todd Golden, sports editor and Indiana State beat writer at the Terre Haute-based Tribune-Star, the photo shown above is from the 1940 Indiana State yearbook. The team in the rather minimalist white uniform is Indiana State. The other team, though, seems to be taking minimalism to a new level.
The stands appear to be full, so It can't be a scrimmage or an exhibition. Maybe the opposing team mistakenly brought their white uniforms, which would have set up a kit clash..?
(Big thanks to Blaine Williams for bringing this one to my attention.)
Definitely a weird one. Anybody..?
• • • • •
• • • • •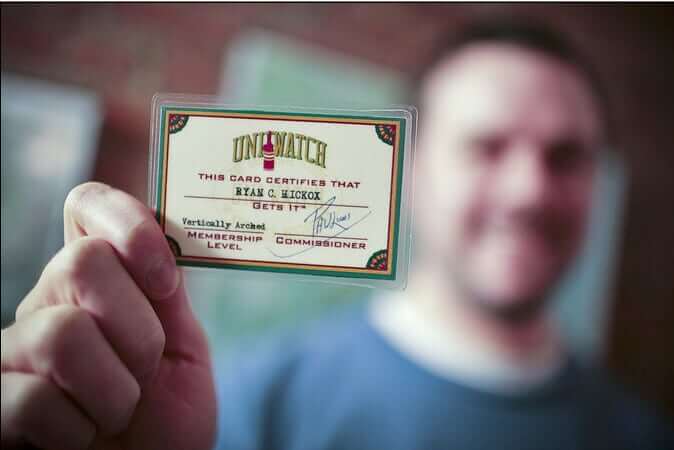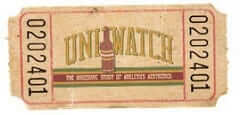 ITEM! Another membership raffle: Kristopher Stahr and Erik Papke won themselves Uni Watch memberships in two of our recent raffles, and each of them decided to pay it forward by purchasing another membership for me to give away, so that's what we're going to do today.
This will be a one-day raffle. No entry restrictions. To enter, send an email to the raffle in-box by 8pm Eastern tonight. One entry per person. I'll announce the two winners tomorrow.
Big thanks to Erik and Kristopher for doing this!
• • • • •
• • • • •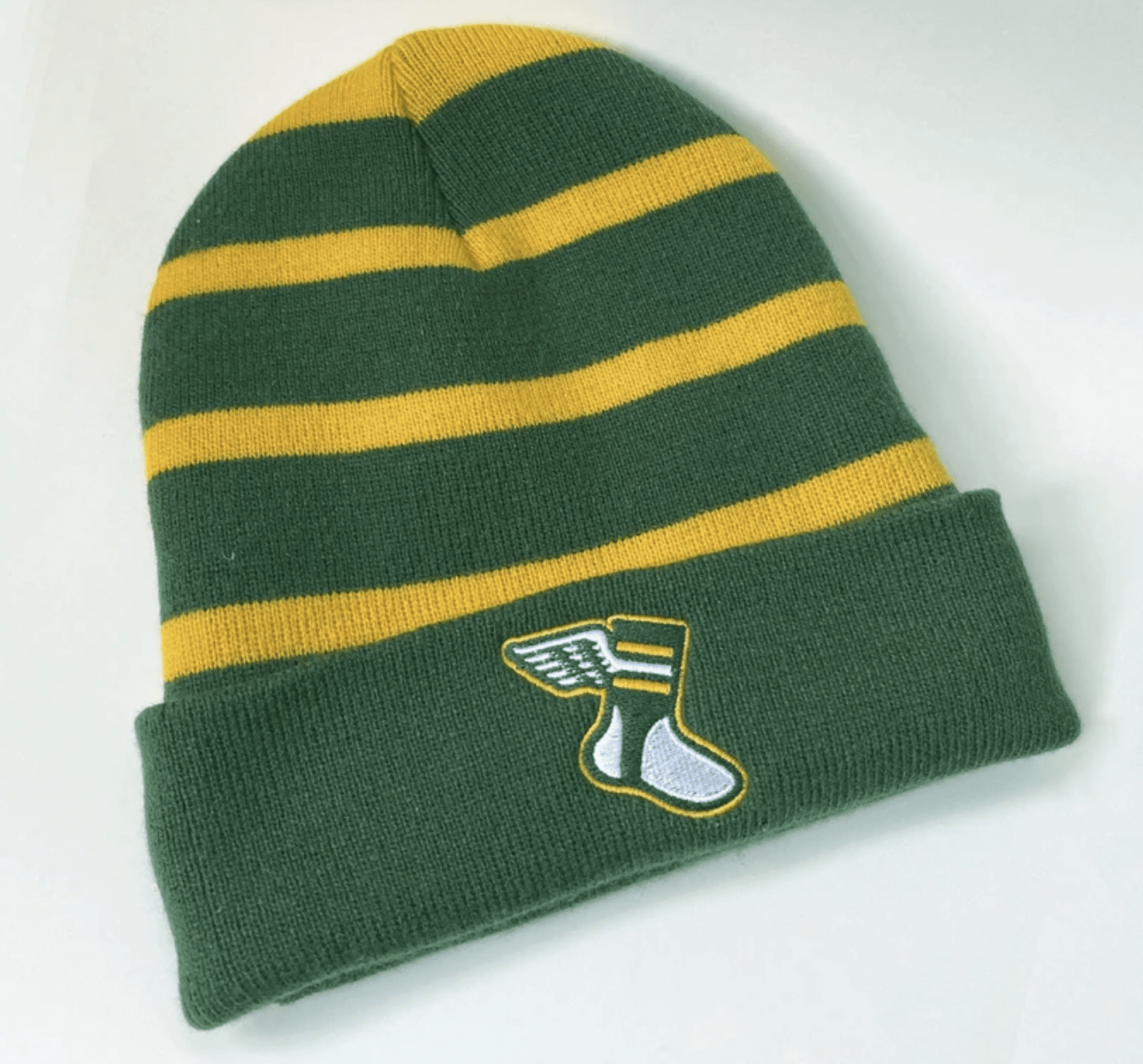 Click to enlarge
Merch updates In case you missed it last week, we're now offering a Uni Watch toque! It's available here. As of today, Christmas delivery is no longer guaranteed, but it's still possible if you get your order in today or tomorrow. We'll keep offering it all winter.
In addition, we have a bunch of new Uni Watch Color Remix caps available in a variety of autumn and Christmas color combos (click to enlarge):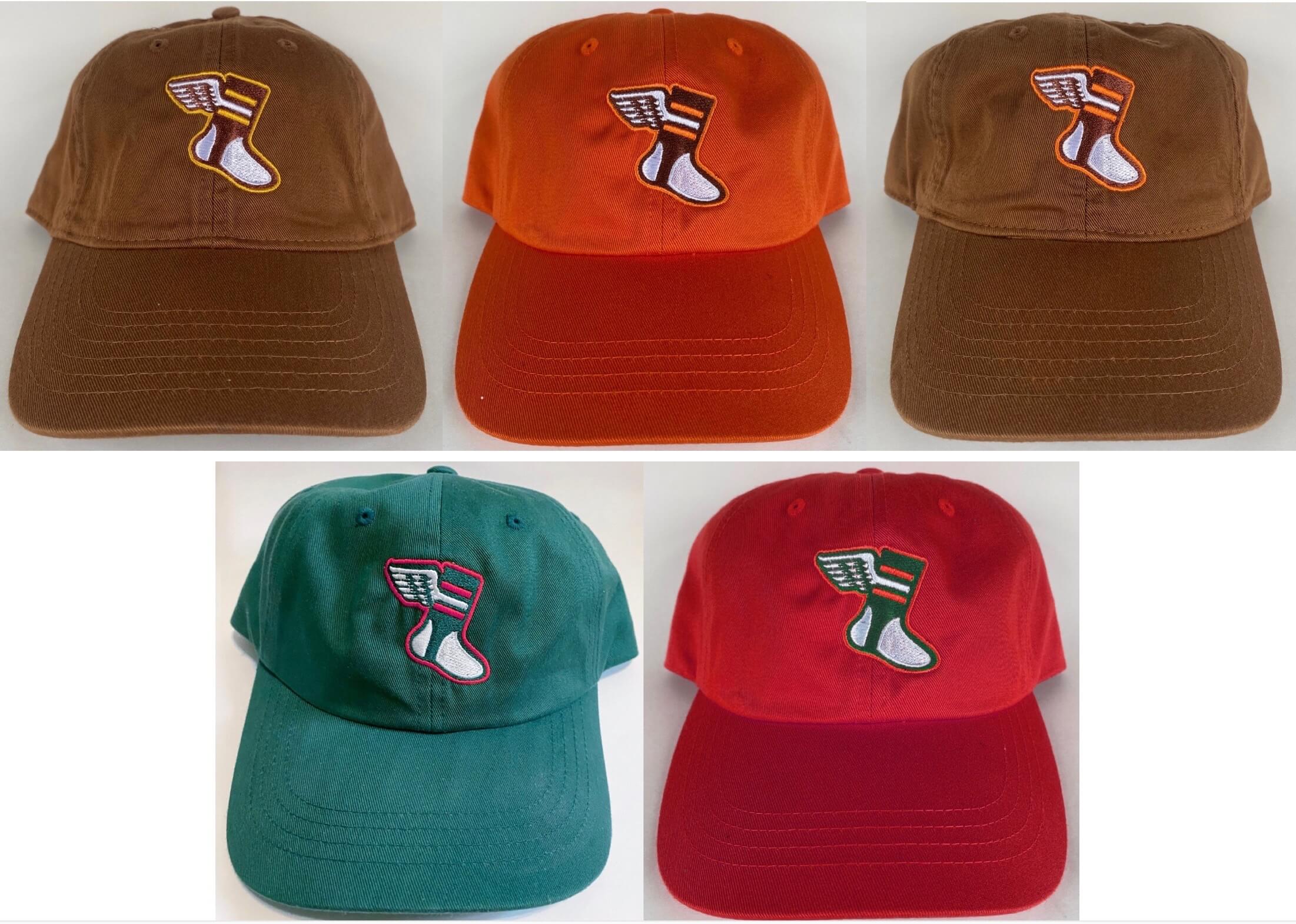 Plus we've brought back most of the previous Color Remix caps. All of them are available here. Again, Christmas delivery is no longer guaranteed but is still possible.
While we're at it:
• We're also taking pre-orders for Uni Watch hockey and cycling jerseys, all with your choice of number of NOB: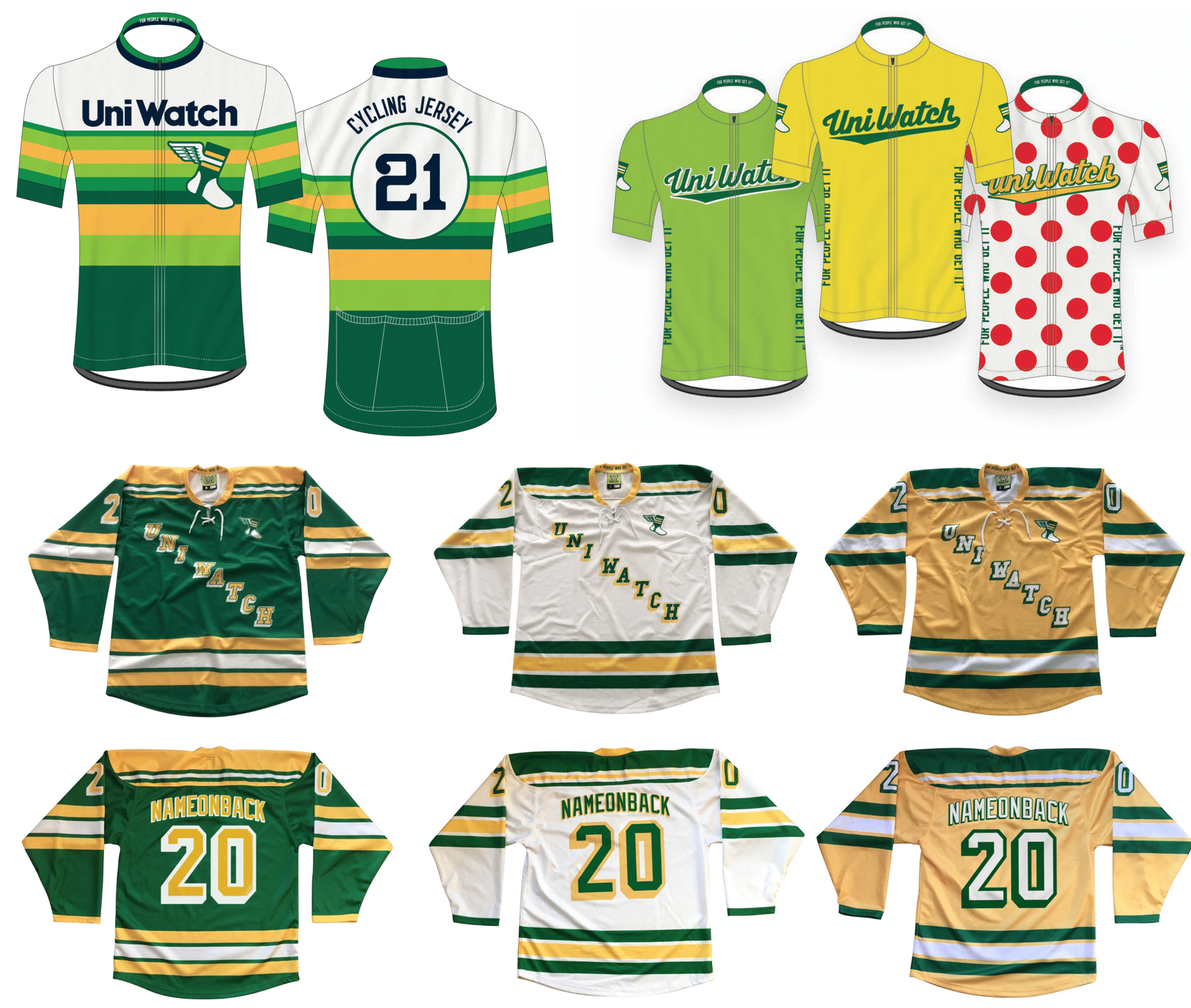 Get your order in by this Friday. The jerseys should ship by Jan. 11. (Sorry, no holiday delivery for these.)
• As of this morning, I have only eight Uni Watch Winged Stirrup Magnets remaining. So if you want one, move fast.
• The Uni Watch Pin Club's design for December has also sold well. As of this morning, there were 36 of them remaining. Available here while supplies last.
Also, important: People who've collected all 12 monthly pins are eligible to get our Uni Watch Pin Club 2020 All-Star pin as a free bonus. If you qualify, you can claim your prize by emailing me with (a) your mailing address and (b) some combination of photographic evidence and/or receipts. For example, if you order the December pin today, you could send me a photo of the 11 pins you've already received plus your email from Teespring confirming that you ordered the December pin. Or you could wait until the December pin arrives and take a photo of all 12 pins. Or you can simply go to "My Purchases" in your Teespring account and take a screen shot of that. As long as you can prove that you collected 'em all, that's what I'm looking for, okay? Okay!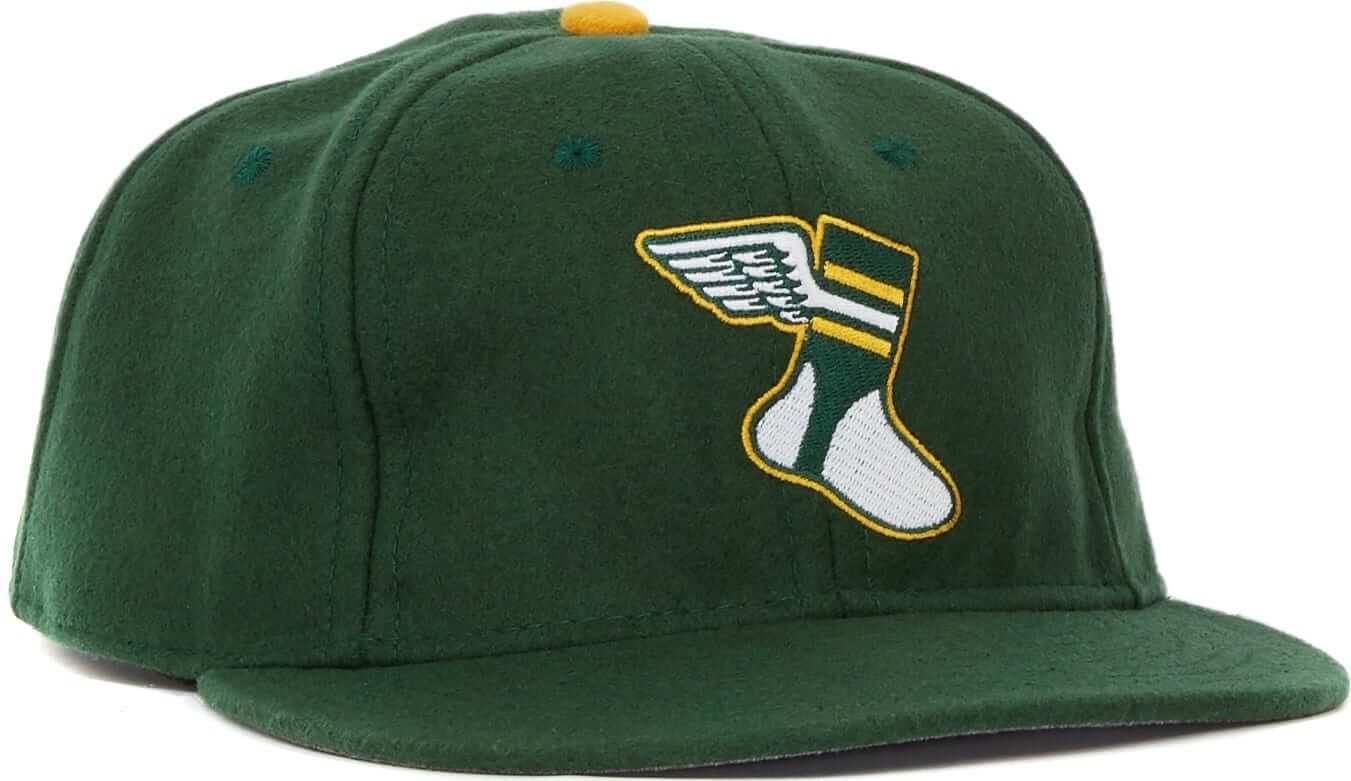 • The Uni Watch Classic Cap is currently selling at 10% off its usual price. We have all fitted sizes in stock, as well as the adjustable strapback version. Available here.
• The rest of our Uni Watch merchandise is listed here.
Okay, end of sales pitch. Thanks for listening!
• • • • •
• • • • •
The Ticker
By Jamie Rathjen

Baseball News: In October 1979, the U.S. Postal Service used a variety of World Series postmarks. Josh Lee spotted those in a display at his local post office in Portland, Ore.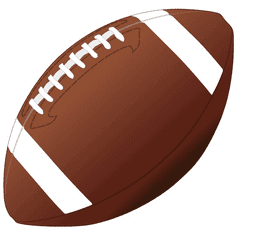 Football News: With the 49ers playing a "home" game in Arizona tonight, workers began installing Niners banners and graphics around the Cardinals' stadium after yesterday's Rams/Cards game. But many of the pre-existing Cardinals banners were left in place, making for an oddly jumbled sight (from Wade Heidt). … Here's a story about the 12-year-old boy who designed the cleats that Packers RB Aaron Jones wore yesterday (from Joe Werner). … Left over from Saturday: Virginia RB Shane Simpson wore injured LB Charles Snowden's No. 11. … Here's a good recap of how Texas A&M RB Ainias Smith, who normally wears No. 0, had to switch to No. 19 on special teams and then back to No. 0 on the next play (from Justin Hicks). … North Carolina LB Chazz Surratt was originally also going to play basketball in college, so last week UNC men's basketball coach Roy Williams gave him a basketball jersey ahead of Senior Day (from James Gilbert).

Hockey News: Sweden G Hugo Alnefelt has new pads for the upcoming world junior championships (from Wade Heidt). … The logo of the Toledo Hornets, a team in the International Hockey League in the '60s and '70s, was a somewhat hilariously angry hornet wearing a helmet and skates (from Jeff Wilk).

Basketball News: NBA numerologist Etienne Catalan has more new and changed player numbers. … The Raptors' training camp in Tampa has its own logo (from multiple readers). … Cross-listed from the football section: North Carolina LB Chazz Surratt was originally also going to play basketball in college, so last week UNC men's basketball coach Roy Williams gave him a basketball jersey ahead of Senior Day (from James Gilbert). … Josh Claywell notes that the video game NBA 2K shows last year's City alternate for the Nuggets, but lists this year's colors as options. The game also uses outdated City alts for the Celtics and Pistons. … Two new franchises making their debuts in The Basketball League this upcoming season — the Temecula Eagles and the Salem Capitals — have unveiled their logos. Oddly the Salem press release shows a cropped version of their logo, so here's the full version (from Kary Klismet).

Soccer News: English and Scottish men's and women's teams started the annual Rainbow Laces campaign this weekend. Besides the namesake shoelaces, the promotion always includes other rainbow items, like warm-up shirts, captain's armbands, and, in an apparent first, goal nets at Reading. Brighton and Hove Albion's women's team also wore rainbow numbers and NOBs. … Liverpool goalie Caoimhin Kelleher had his NOB misspelled for his Premier League debut yesterday (from Tom Gronek and Colm Heaney). … Liverpool's opponents, Wolverhampton Wanderers, wore warm-up shirts in support of injured striker Raúl Jiménez. … Italian club Napoli's stadium, Stadio San Paolo, was renamed after Diego Maradona. … Scottish women's team Glasgow City added the charity Scottish Women's Aid to their shirts yesterday. … In Norway's Toppserien, IL Sandviken fullback Synne Vatshelle Raa has a double-decker NOB. "Also interesting that the kit manager seems to have allowed enough space for a double-decker name on all the other jerseys as well," says Roy Ellingsen.

Grab Bag: One of Gaelic football's All-Ireland semifinals between Dublin and Cavan was blue-vs.-blue. … "You know how there's 'A House Divided' merchandise for families who are split between rival teams?" asks Mike Chamernik. There's a Twitter bot that makes the same kind of graphics by choosing two teams randomly from the listed leagues. … The Chicago team in the American Ultimate Disc League, the men's ultimate league, changed its name to the Chicago Union and has a new logo (from Alex Rubin). … A township in Pennsylvania wants students from the local school district to design it a logo (from Timmy Donahue). … CBS News Sunday Morning featured the evolution of the PBS logo (from James Gilbert). … The Italian rugby union team Zebre Rugby Club has unveiled the new kit that it will wear during the European Rugby Challenge Cup (from Ed Zelaski).
• • • • •
• • • • •