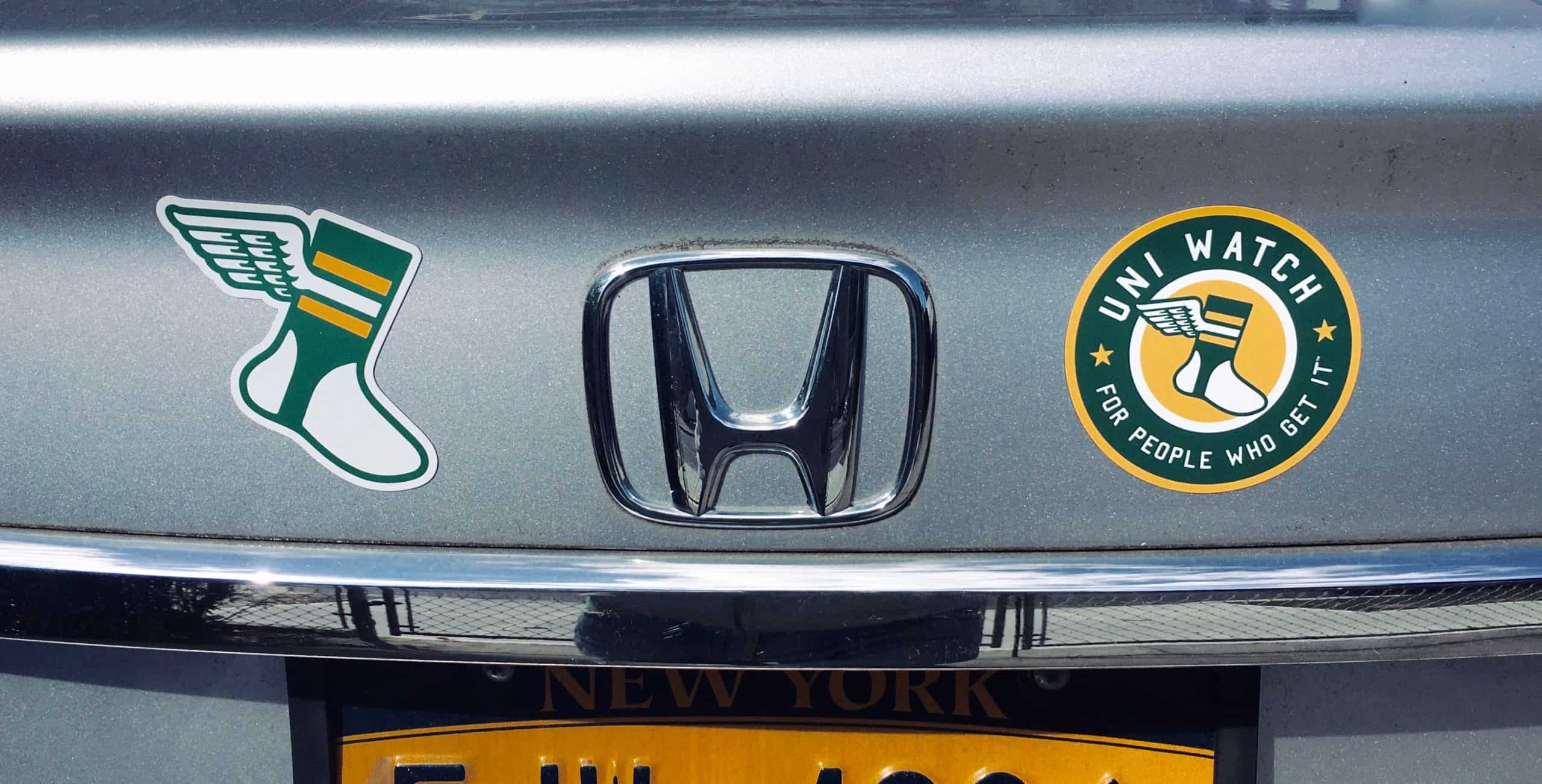 Click to enlarge
We currently offer Uni Watch Magnets in two different designs: our iconic Winged Stirrup logo and our round logo. Perfect for sticking on your fridge, car, file cabinet, locker, or wherever.
Measurements: about 3″ x 3″. They're thin and flexible, so they'll conform to curved surfaces as well as flat ones. Here's how to order:
1. Price: $2 per magnet. Shipping in the USA is $1 for the first two magnets, and another $1 for the next two magnets. Outside the USA, shipping is $2 for the first two magnets and another $1 for the next two magnets. (For more than four magnets, shoot me a note.)
2. Tally up the total for your purchase and then send me the proper amount via Venmo (use @Paul-Lukas-2 as the payee), PayPal (newcollegeuni@gmail.com), or Zelle (plukas64@gmail.com). If you'd rather use Apple Pay or a paper check, contact me and I'll give you the info you need.
3. After sending payment, email me with your magnet choice(s) and mailing address.
4. If you're outside of the USA, contact me so I can calculate the shipping charge and arrange an alternate form of payment for you.
5. If you want to combine your purchase with an order for a Uni Watch trading card, a seam ripper, a koozie, a chain-stitched patch, or some pins, please email me and I'll give you a price that includes a combined shipping fee for the whole shebang. (Sorry, these are the only Uni Watch items I can combine into one shipment, because our other items ship from separate locations, not from Uni Watch HQ.)
That's it. Thanks!