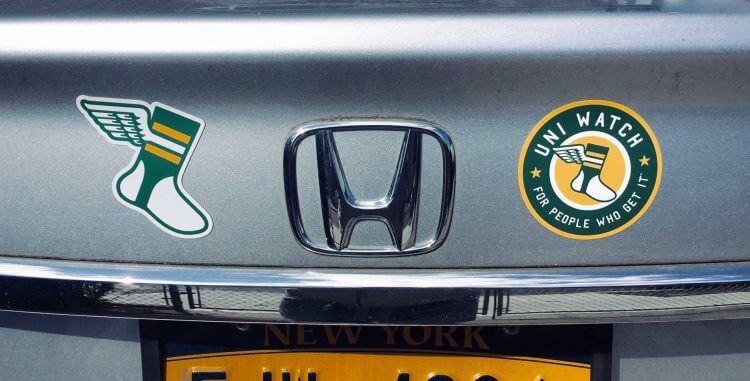 We currently offer Uni Watch Magnets in
two different designs: our iconic Winged Stirrup logo and our round logo.
Sorry, round design currently out of stock. Winged Stirrup still available. Perfect for sticking on your fridge, car, file cabinet,
locker
, or wherever.
Measurements: about 3″ x 3″. They're thin and flexible, so they'll conform to curved surfaces as well as flat ones. Here's how to order:
That's it. Thanks!