Paul here, making another doubly rare August-weekend appearance.
Remember last year when the Nikelace on some Cowboys jerseys appeared to be tinted blue? The party line at the time — and I got this from ESPN's Cowboys beat reporter, who got it from the team — was that it was due to blue dye from the numbers and/or stripes bleeding in the laundry and being picked up by the collar (although it was never explained why the bands of the Nikelace would be so susceptible to picking up the dye).
That problem didn't appear last year until about the fifth week of the season. This year, however, it's already popping up during the preseason — either that or they're re-using some of last season's jerseys, at least judging by last night's Cowboys/Vikings game (for all of these, you can click to enlarge):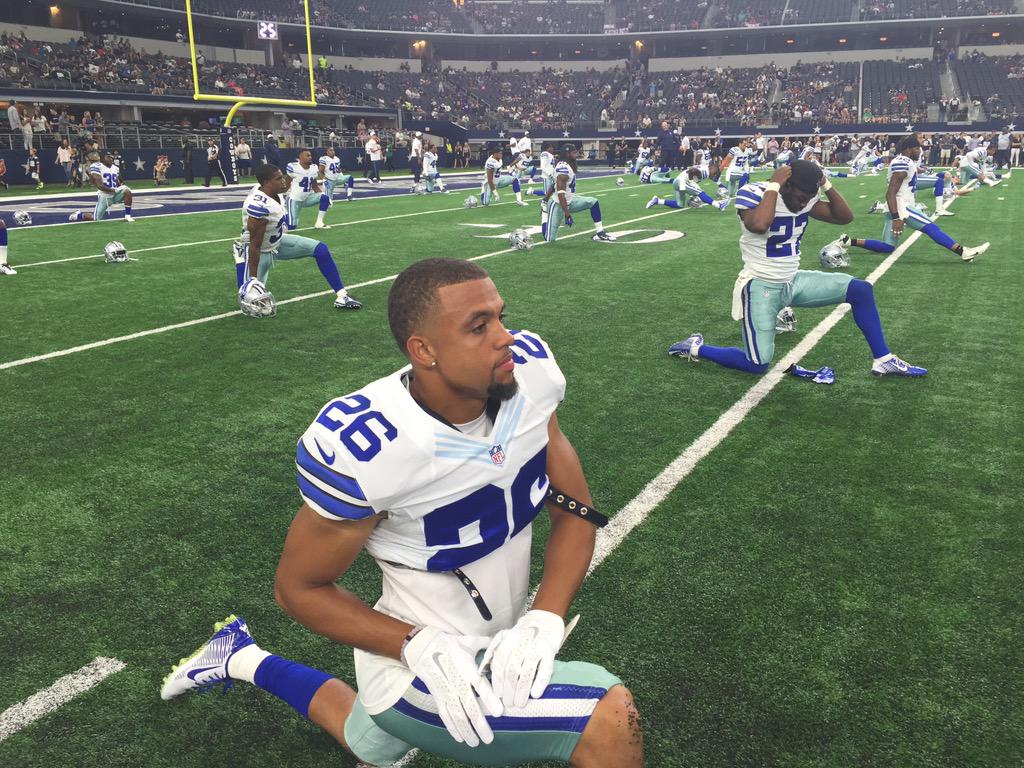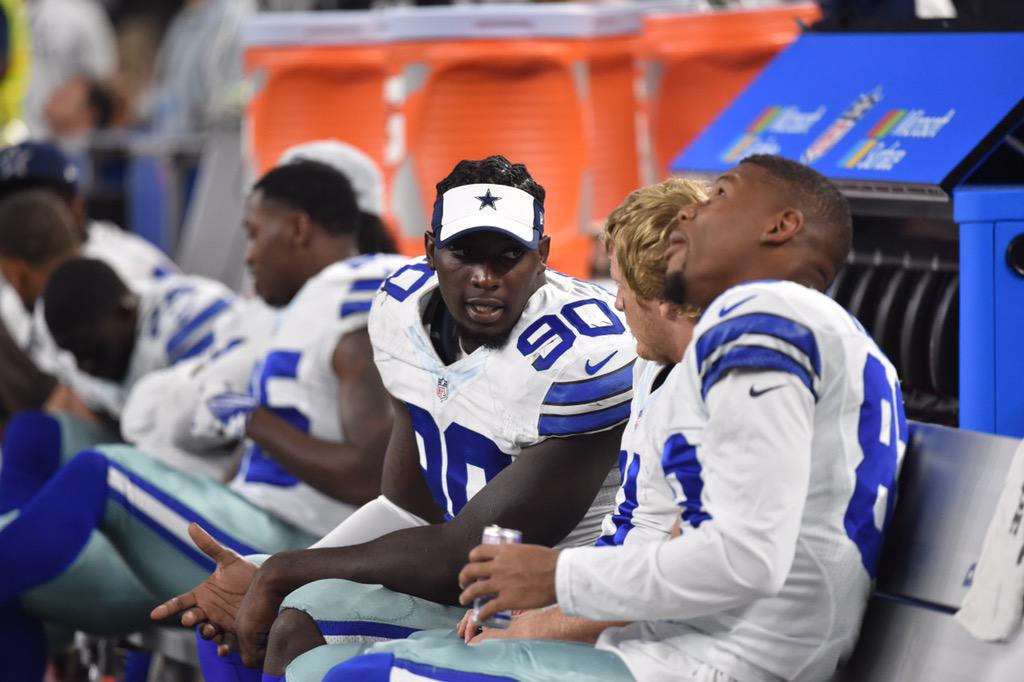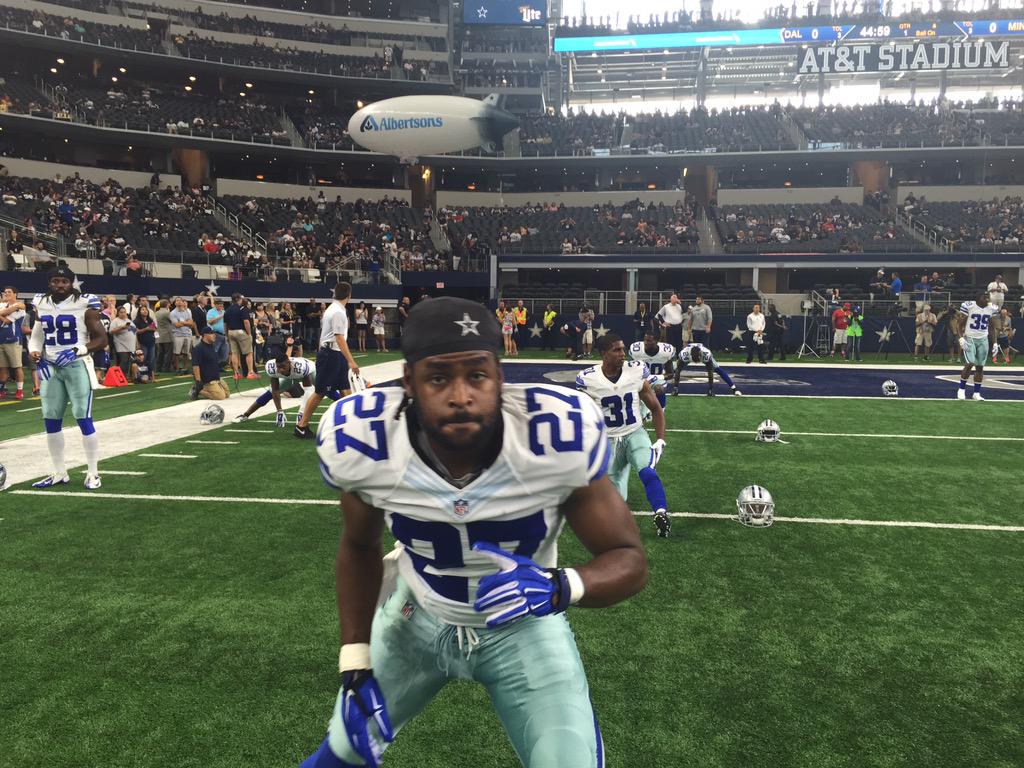 As several people pointed out on Twitter, the Cowboys already have several shades of blue, so why not add more to the mix?
Just like last year, the stains were inconsistent — some players had them but others, like those shown below, did not: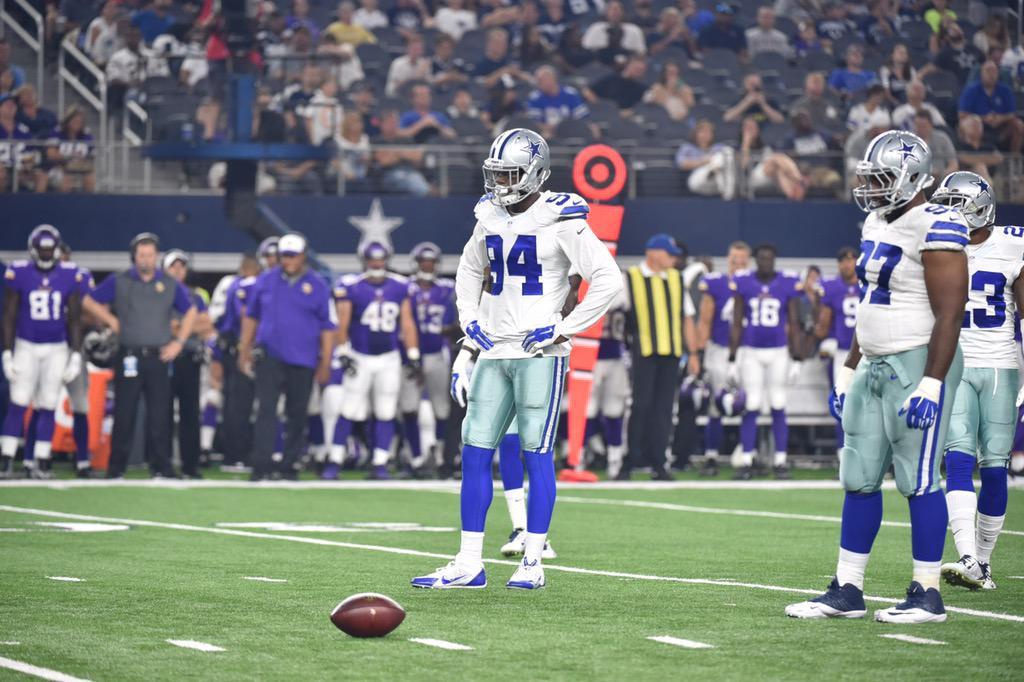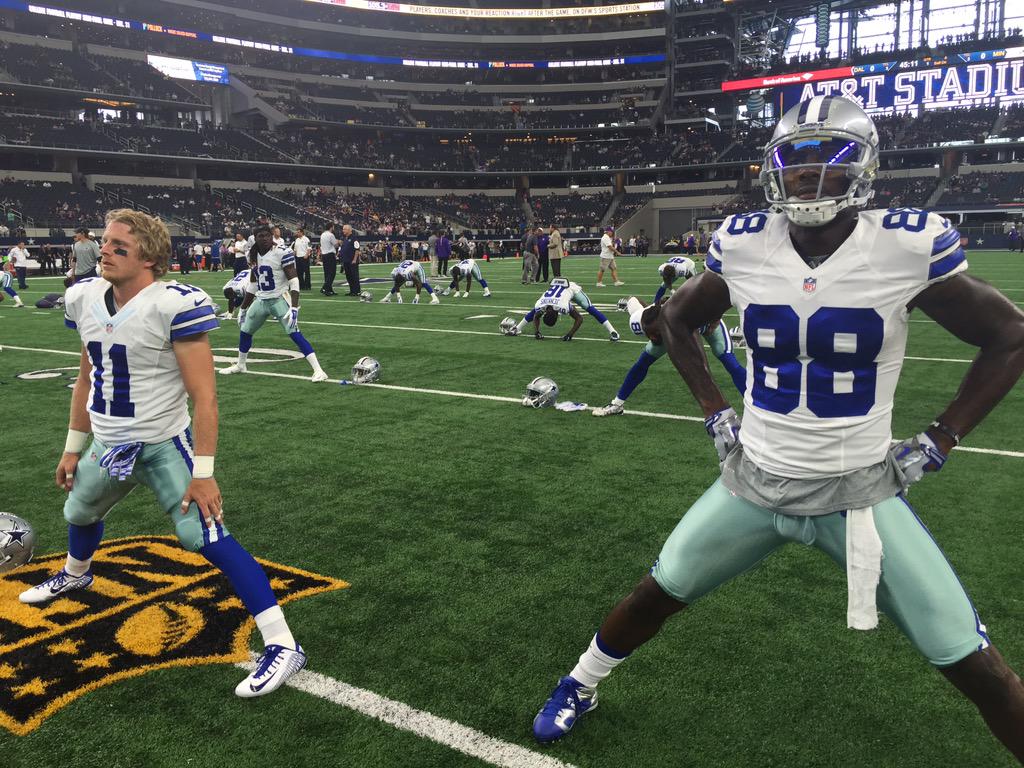 The weird thing is that if you look at photos from the Cowboys' previous preseason game, there's no evidence of the blue staining. So all of this apparently happened during the past week's laundry cycle. Weird.
It all reminds me of that 1970s ad campaign for Wisk:
(My thanks to Jared Sloan, who was the first person to bring this to my attention.)
• • • • •
Meanwhile, in Tampa,, the Browns and Bucs faced off in what Twitter user @RNs_Funhouse aptly called "the "Hideous Uniforms Bowl" (click to enlarge):
As I looked at that screen shot, it occurred to me that you could combine both teams' partial pant leg striping and you still wouldn't have a full stripe. Yeesh.
• • • • •
That's it for today. Phil will be back tomorrow for his last August entry, and then I'll be back in the saddle on Tuesday. See you then. "" Paul