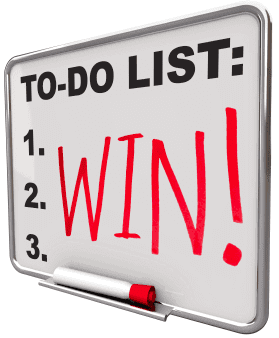 Last week's issue of The New Yorker had a big article about Under Armour (which, unfortunately, is behind a paywall, so I can't link to it — sorry). It was full of interesting stuff, but I was particularly struck by this one passage where UA honcho Kevin Plank was explaining why someone might want to buy one of the company's super-warm coats (I'm pretty sure he was referring to this one):
[Plank] knows that plenty of his current and future customers really aren't athletes, no matter how broadly one defines the term. He says, "If I told you this jacket's been to the Himalayas, you're going, 'I don't know if I'm ever going to the Himalayas, but if anything ever happens I've got an extra layer of protection "" I've got something you don't.' It's like a superpower.
There's something incredibly depressing about this notion that everything, even buying a fucking coat, can be reduced to "I've got something you don't." Keep in mind that this coat is not for any sport or game, it's not for gaining an edge against anyone — it's just a warm coat. And yet Plank somehow manages to frame it as part of a competition in which we're all looking to beat the other guy. What exactly is the point of that? Hell, wouldn't you want everyone to be able to enjoy a nice warm coat? Why does it have to be something that you have and the other guy doesn't — are you really that insecure? (Never mind that this is a mass-produced item, which means literally thousands of other guys do have it, even if for some reason you don't want them to.)
Appealing to people's insecurities and aspirational fantasies has always been the essence of consumer marketing. That's how flashy cars, fancy home-audio systems, and penis-enlargement pills get sold — nothing new about that. But in Plank's world, it's no longer enough to keep up with the Joneses; you now have to beat the Joneses (and presumably put your foot on their throat).
I don't know if this is just Plank's marketing shtick or if he actually views the world this way. If he does, I feel sorry for him. Either way, I feel sorry for the people who are seduced by the point of view he's putting forth — and for all the rest of us who have to deal with such people.
+ + + + +
Membership update: Membership orders have slowed to a crawl lately, but three new designs have now been added to the card design gallery (including James Comfort's card, shown at right, which is based on Baylor's uniform from the Tortilla Chip Bowl).
I'm going to send this latest batch to the printer tomorrow, even though we have several open slots on the current sheet. This means that if you sign up for a membership card today, you'll likely have it in your mailbox by early next week (or maybe even by this weekend). So if you've been meaning to sign up, this is a good time to do it.
As always, you can sign up here, you can see all the cards we've designed so far here, and see how we make the cards here.
+ + + + +
Culinary Corner: Culinary Corner is usually about recipes or food-prep methods. But today's going to be a little different — I want to talk about a really fascinating photo that ran in the New York Times food section the other day.
But before I show that photo to you, let's start by taking a look at this photo:
We all know what that is — two chicken thigh/drumstick sections, one from each side of the chicken, connected at the center. Those are very familiar shapes, and we've all internalized what they signify. But here's the thing: That's actually a cropped version of the full photo that ran in the Times, which looked like this (click to enlarge):
As you can see, these drumsticks still had the lower portion of the legs attached, along with the feet. It's striking to see it that way, no? We're so used to seeing the drumstick end with that little knob at the bottom, but that's actually the chicken's knee, not the leg's terminus. Seeing the entire leg, complete with the foot, is a powerful reminder that this was once a living animal. Really goes to show how some visuals become so familiar to us that we can forget where they actually come from and what they actually mean.
+ + + + +
PermaRec update: We've tracked down the story behind the person shown on another employee I.D. badge (shown at right). Check it out on the latest Permanent Record entry.
+ + + + +

Baseball News: Last week I asked a Red Sox publicist if the team was planning to wear gold-trimmed uniforms for the home opener and/or ring ceremony. "No plans we're aware of," I was told. Now a cap with a gold-trimmed "B" logo and a "World Champions" patch has surfaced on Twitter. I'll circle back to the publicist today and try to find out if this is just a retail thing or if it's going to be worn for the opener (thanks, Phil). "¦ Marc, who didn't give his last name, points out something you might not know about the Dodgers' new alternate road jersey: It comes with its own set of alternate pants. The thinking, apparently, is that if a jersey has piping on the sleeve cuffs, then the pants have to have side piping. And, conversely, no sleeve piping means no pants piping. But come on — this is how that whole "hobgoblin of little minds" thing was coined. "¦ While we're at it, the Cubs are doing the same thing with their new alternate road jersey. Lame. "¦ Someone's selling some very nice blue Northwestern-striped stirrups. … Totally digging the chain-stitched Buick patch on this vintage jersey. If there was anything at all on the back of the jersey, I'd definitely buy that. … In case you haven't seen it yet, here's the scary/creepy photo of Aroldis Chapman's head after his surgery for that line drive his took off his skull. … Here's a great shot of George "Boomer" Scott, showing his helmet in the field, his "black beauty" glove, and his necklace (from Doug Keklak). … New Queensboro Bridge-themed jerseys for St. John's (thanks, Phil).

NFL News: Someone on eBay is selling what he claims to be an original NFL 50th-anniversary patch from 1969 for $700. Or you could just get an NFLPA patch for six bucks and change (from David Firestone). "¦ Gene Sanny just finished this wonderful painting of AFC quarterbacks from the early 1980s. "It's something I always wanted to do, to commemorate my beginnings of football/art, basically so I could stare at those awesome colorful uniforms." He plans to do an NFC version next.

College Football News: In yesterday's Ticker, Phil mentioned that several college football teams were adopting Riddell's new Speedflex. Another school we can add to that list: Florida (from Dan Wunderlich).

Hockey News: A disgruntled Oilers fan tossed a jersey onto the ice the other night, and goalie Ben Scrivens tossed it back (thanks, Phil). "¦ Good article about how the NHL Shop creates new jerseys when players move around at the trade deadline. Interestingly, it looks like they left out the space between "St." and "Louis" in the Martin St. Louis NOB shown in the photo at the top of the page (from John Muir). … Girl Scouts-themed uniforms for the Manchester Monarchs (thanks, Phil).

Soccer News: No photo, unfortunately, but Federico Higuain of the Columbus Crew had his name misspelled on his jersey on Saturday (from Jim Moeller).

NBA News: Love this vintage NBA gumball set. Never seen that particular format before (thanks, Brinke). "¦ The Knicks wore their Spanish pajamas last night.

College Hoops News: Hmmmm, is that sublimated lettering? (From Paul Lee). … You know things have gotten out of hand when the NCAA is trying to police the presence of Fig fucking Newtons. Douchebags (from Matt Jones). … Yesterday Phil Ticker-linked to this item about round-by-round lapel pins. Now Frank Mercogliano, the Assistant A.D. for Communications at New Mexico, has checked in with some additional info: "Those lapel pins are in lieu of credentials for the 22 people on the official travel party (in UNM's case, 13 players, two managers, six coaching staff members, and the trainer). Everyone else gets a hanging credential. As you advance to each round, the day before is a transition meeting where they go over uniform colors and hand out the pins." … Yesterday's Ticker also had an item about how Mercer's outlined uni numbers from earlier in the season had been replaced by solid numbers for the tournament. Again, Frank Mercogliano fills us in: "We all had to upload our uniforms to the NCAA for approval. I can't see what Mercer sent in, but I can tell you they uploaded their black uniforms on March 14 and then had to reupload a different set of pictures of the black uniforms on March 17. So they might have made them change the uniforms because of the ghost numbers." "¦ Good article on why all the NCAA court designs look the same (from Jeff Barak).

Grab Bag: Not sports-related, but check out the crazy arrows on this amazing old dress design. "¦ A few months ago I mentioned the artist Mark Wagner, who makes amazing collages from pieces of $1 bills. Yesterday he was the subject of a good segment on CBS Sunday Morning. Recommended. "¦ In a related item, here's a really interesting gallery of suggested alternate designs for U.S. currency. "¦ "Axalta Coating is run by Texas A&M graduate Charles W. Shaver," says David Firestone. "So Texas A&M will be on Jeff Gordon's car in April at Texas." "¦ Oh baby, look at this amazing bowling promotional film produced by Brunswick in 1948! It shows pins being manufactured, early pinsetting machines, and more (big thanks to Scott Little):
+ + + + +

What Paul did last Friday night: Big thanks to the many, many readers who posted and/or emailed birthday communiqués to me on Friday — you're all swell.
I had a great birthday full of fun activities with good friends. My friend Liz took me to lunch at Morgan's BBQ, where I had an excellent order of turkey tails. Later on, about 15 friends joined me for dinner at Les Halles, where I had a frisee/lardon salad (heavy on the lardons, mmmm), a hanger steak, some green beans, some truffle mac-and-cheese, some pâté, a sea scallop, a few mussels, some steak tartar, and probably a few other things I'm forgetting. Yes, it was a little gluttonous, but that's what birthdays are for, right?
The capper was a late-night party generously hosted by my friends Garth and Nina. The New Girl and a few of her confederates had arranged some bowling-themed baked goods — all mocha-flavored (my favorite). Nothing I can say or show you can capture how wonderful this all was, or how special, fortunate, and loved it made me feel, but here are some photos that should at least give you an idea (click to enlarge):
I also received many excellent presents. Phil, for example, got me a very generous Etsy gift card, which I'll put toward some sort of vintage goodie (thanks, buddy!). And my friend Karen got me a little bag full of drink tokens from an Elks lodge:
But the best present came from the New Girl. She knew I'd been newly obsessed with those photo I.D. badges but that I hadn't actually purchased any to start my own collection of them, in part because they tend to be pretty expensive. So she got me a little starter collection of them (click to enlarge):
How great is that?! Answer: Pretty fucking great. Lucky fella. My thanks to everyone who helped make this one of the best birthdays ever.
Okay, I realize this was a day of not-very-uni-centric content. Thanks for your indulgence — we'll get back to more typical Uni Watch material tomorrow.