The Kansas City Chiefs have had one of the most stable visual identity programs in all of pro sports over the past half-century. Their uniforms have barely changed over the years, and their primary logo hasn't changed at all.
Or has it?
Take a look at this photo from about a year ago, when Andy Reid was introduced as the Chiefs' new head coach, and see if you spot anything unusual (click to enlarge):
As you can see, the logo on the helmet doesn't match the one on the backdrop. There are several small distinctions between them, but the easiest one to spot involves the lower terminal of the "C": In the helmet version, it's sort of snub-nosed and faces to the right, like the Montreal Canadiens' logo, while the backdrop version loops around a bit more and faces upward. For shorthand, let's call them the open C and the closed C.
You might think that photo is just an isolated instance, but it's not. Take a look at these two photos from last season — one of Chiefs linebackers Justin Houston and Tamba Hali, and the other of Reid on the sidelines (click to enlarge):
Again, you can see that the open C is on the helmets (note that it's used for both the left-facing and right-facing versions of the arrowhead) and the closed C is on Reid's cap.
In fact, it turns out that the Chiefs are very consistent in their inconsistency: They use the open C on their helmets and the closed C for just about everything else, including pretty much all of their non-helmet merchandise. It's similar to the Tigers and Yankees both using different logos for their jerseys and caps, except everyone knows about that Tigers and Yankees situations and nobody seems to have picked up on the Chiefs situation until now.
I wish I could tell you I noticed this on my own, but I didn't. I learned about it from a blog called Arrowhead Addict, which is written by a lifelong Chiefs fan named Paul Heitman. He recently told the story of how his dad recently pointed out the logo distinctions to him, which blew his mind. He then shared the story with me, which blew my mind.
Heitman's piece is good — you should definitely follow that last link and read it. But he essentially said, "Wow, who knew?" and left it at that. His post raises lots of questions that are worth pursuing. For example:
How long has the squared off version appeared on the team's helmets?
Remember, the Chiefs were originally the Dallas Texans. They didn't get their current name until they moved to Kansas City in 1963. Here's a photo from that season (click to enlarge):
As you can see, they were using the open C right from their first season in Kansas City.
Okay, so they started off using the open C. But have they always used it? Did they ever use the closed C on their helmets?
Obviously, I haven't been able to check photos from every single game the Chiefs have ever played. But I looked at lots of Chiefs game photos, from all periods of the team's history, while preparing this entry. And all I saw on the team's helmets, again and again, was the open C. It has undergone a few changes (in the team's earlier years, the arrowhead was larger and the black outlining on the letters was thinner), but the typography appears to have been consistent throughout the team's history.
When did the closed C first appear?
I haven't been able to ascertain that yet, but the earliest example of it that I've found is on the cover of this 1974 publication:

So the team has had dual logos for at least four decades. If anyone can identify earlier examples of the closed C, I'm all ears, eyes, etc.
Which version is shown on the Chiefs' website?
The arrowhead logo is plastered all over the home page at KCChiefs.com, and in every instance it has the closed C. (And while we're at it, the closed C is also used on the team's Twitter page.)
What does SportsLogos.net have to say about this?
Chris Creamer's logo database isn't official, of course, but it's the best available compendium of team logos, and I know he's very careful about what he posts on his site. His page for the Chiefs shows the closed C, with no trace of the open C.
Chris himself has been traveling lately and hasn't had time to look into this, but I expect I'll be hearing more from him shortly.
What about the NFL Style Guide?
This is where things get really weird. I have style sheets from several editions of the NFL Style Guide. Let's look at them chronologically, beginning with this one from the 1980s (sorry, I'm not sure of the exact year; click to enlarge):
As you can see, this sheet shows the open C for all applications. Now let's look at another sheet from the 1980s — again, I'm not sure of the exact year, but I'm pretty certain this one was published after the one we just looked at (click to enlarge):
If you look at the top-right corner, you can see that the closed C is now shown as the official team mark. But look at the helmet icons — closed for the side view, open for the diagonal view! Things have now officially gone off the rails.
Next up is the style sheet from 1997, which I'm showing as three separate scans (click to enlarge);
These sheets are delivering the same set of mixed messages as the previous sheet: The C on the primary logo is closed, while the Cs on the helmet logos are either closed (side view) or open (diagonal view).
I also have the Chiefs' style sheet from 2012. That, of course, is the year Nike took over the NFL's uniform contract, so you'd think everything in the style guide would have gotten a clean slate that season, right? Let's take a look (click to enlarge):
Well, at least the style sheets have stayed consistent over the years: closed C for the side views, open C for the diagonal views. By this point it's pretty obvious that the same graphics were just picked up and rolled over again and again for decades. But when and why was the closed logo introduced into the graphics package?
That is seriously odd.
Agreed. But here's something even odder — take a look at this Chiefs letterhead from 1975:

As you can see, there are two logo graphics on that letterhead — one at the top, which definitely has the closed C, and one at the bottom, which is too small to make out. Unfortunately, no larger size of that image is available. However, the stationery used for that 1975 letter appears to be identical to the stationery used for this 1983 letter — and this one is available in a much higher resolution (click to enlarge):
As you can see, the C is closed at the top, open at the bottom. So the team was using inconsistent logos on its own letterhead at least as far back as 1983, and probably all the way back to 1975.
What do the Chiefs have to say about this?
I asked the the team's PR department if I could speak with their equipment manager. Instead, a PR rep checked with the equipment staff himself and got back to me with this: "Talked with our equipment guys and really there is no rhyme or reason to it. Wish I had more to tell you, but it definitely is interesting. Never noticed that before!" I then asked if the equipment guys had been aware of the dual logos. The response: "They were. They seem to think that the original napkin sketched by Lamar [Hunt, the team's original owner] had the 'open' C and that original logo remains on the helmet (they really weren't sure)."
That's disappointing but not surprising — just the latest example of a team not knowing much about its own visual history.
Does anyone know more? Did any of you already know about it?
Meanwhile, I'm never going to be able to look at a Chiefs game the same way again — and I'm not yet sure what I think of that. On the one hand, it's sort of reassuring to know that some glitches can still get through the NFL's relentlessly control-oriented corporate culture. On the other hand, a team should really have its shit together when it comes to its primary logo, no? Here, let's see how you folks feel about it:
Update: Reader Ryan Smith has just pointed out another Chiefs logo inconsistency. The arrowhead logo on the floor of their locker room (which has the closed C) shows the "C" overlaying the "K," instead of the other way around:
(Thanks again to Paul Heitman for getting this ball rolling.)
+ + + + +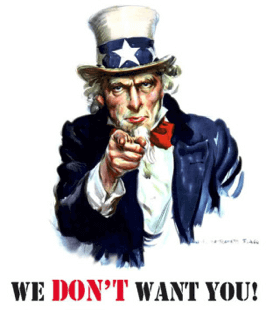 Big fuss over nothing: I tried to do my civic duty on Friday but was rebuffed. First I was in a room of about 100 prospective grand jurors. Sixty-nine people were randomly chosen, but I was not among them. So then I was bounced into the pool of potential trial jurors and was quickly called to be empaneled for a personal injury lawsuit case. But I wasn't chosen for that either. (The case involved a bicyclist who was suing after having been hit by a car, and I suspect the defendant's lawyer didn't want me on the case once he heard that I'm a daily cyclist, although I don't know that for a fact.) So then I was discharged and sent home. I won't be called again for at least eight years.
It was all pretty surprising. I had expected to serve on the grand jury for at least two weeks and had made all sorts of arrangements to allow for it. Now it turns out that everything will continue along normally.
Part of me is relieved to know that my usual routines (including the routines pertaining to Uni Watch) won't be disrupted. But occasional disruption seems like a healthy thing, so another part of me is disappointed, especially since I was kinda looking forward to seeing how the justice system's sausage is made. Ah well — it's all beyond my control, so whaddaya gonna do.
+ + + + +
ESPN reminder: In case you missed it Friday afternoon and didn't see Phil's reminder on Saturday, I broke the news that EA Sports is inviting gamers to submit uniform designs for Madden. As most of you know, I don't play video games myself, but this still seems like a pretty big development. I hope all you tweakers and concepters will give it a go.
+ + + + +

'Skins Watch: As you've likely heard by now, the NFL's competition committee is expected to ban the word "nigger" from the gridiron, with a 15-yard penalty for the first utterance and an ejection for the second. Not a bad policy, although, as Phil points out, it would be nice if they could deal with, you know, that other racial slur hovering over the NFL. … Hey look, a 'Skins player was a real Indian — or at least an honorary Indian (from Bruce Menard). … Jim Thorpe, however, really was an Indian, which explains why Indians came to see him play (Bruce Menard again).

Baseball News: Here's a great color photo of Jerry Grote wearing that prototype cap that the Colts/Astros were experimenting with right around the time that the franchise changed its name (from Bruce Menard). … Speaking of the Colt .45s, check out the spectacular Colts-esque stirrups being worn by the Tennessee Vols. Here's a close-up view (thanks, Phil). … "The Giants are giving away a bobblehead of broadcaster Duane Kuiper on April 25," says Glenn Simpkins. "The weird thing is that their opponent that day is the Indians, and Kuiper's bobblehead shows him in his playing days as an Indian." "¦ Never seen this before: a pin honoring the Dodgers' retired numbers. "¦ Radio Days is my favorite Woody Allen movie, but I never noticed what Brian Crago spotted: During the film's brief baseball scene, the catcher is wearing No. 0. "¦ Speaking of No. 0, Omar Quintanilla of the Mets has switched to that number this season. That article isn't just about Quintanilla — it's an excellent overview of the history of zero in MLB. Recommended. … Sam Lam notes that the A's are using old caps with the gray underbrim for Photo Day shots. Additional examples here, here, and here.

NFL News: The Raiders' Facebook page now features a helmet photo that appears to show a black facemask. Or is it just the lighting..? I'll contact the team today and try to find out more — will advise (thanks, Phil).

Hockey News: You know those vintage NHL posters that are currently being advertised in the right-hand sidebar? Steven Zerhusen notes that the Blues poster from that series is visible on the wall in a scene from Slap Shot. "I also noticed that the characters of Ned and Lily Braden are wearing Cardinals caps several times in the movie," says Steven. "These St. Louis props stuck me as odd for a movie that takes place in the northeast. I couldn't find any St. Louis connections among the actors or director. Could it be that a set designer snuck in all these St. Louis references as a homage to his hometown?" … The Elmira Jackals wore some seriously ugly uniforms on Saturday night, as you can see in the video clip at the top of this page (blame Jim Parks). … The Grand Rapids Griffins went GI Joe on Friday (from P.K. Richardson). "¦ New mask for Blue Jackets goalie Sergei Bobrovsky (from Leo Strawn Jr.).

Soccer News: New kits For Real Madrid (thanks, Phil). … Also from Phil: New third jersey for the Portland Timbers. … Wow — the USA's new away jersey looks awesome (thanks, Phil). … Chelsea dubbed Saturday's match against Everton the "Game for Equality," and wore jerseys with the logo of Building Bridges, the club's anti-discrimination program (from Yusuke Toyoda). … Also from Yusuke: "The Wellington Phoenix of the A-League had players design an alternate kit for charity, worn in last weekend's match. It's as ugly as you expect it would be."

NBA News: News of Jason Collins signing with the Nets prior to last night's Nets/Lakers game in L.A. included the following: "Collins will wear No. 98 for the Nets, but he cannot wear it Sunday because it is not available in time for the game against the Lakers, so he will wear No. 46 instead" (thanks, Mike).

College Hoops News: Wisconsin and Iowa went color-on-color on Saturday (from Rob Liebhart). … Danny Nolan has written a piece about Duke's cursed black uniforms. … Someone on the Michigan bench yesterday was wearing an upside-down Michigan lapel pin. Sorry, I don't know who that is, although I assume many of you probably do (thanks, Phil).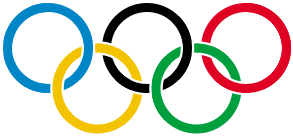 Olympics News: The gold medal men's hockey game between Sweden and Canada was color-on-color, at least mostly, although Canada's jersey had some white and they wore white socks. … Here's a case for baseball being added to the Winter Olympics. Hell, it'd make more sense than figure skating (from Steve Ceruolo). … Speaking of figure staking, Matt Bellner has created a pretty damn impressive skating-themed DIY project. It's so good that I'm going to link to it even though it's just a way of shilling for a loathsome energy drink. … Here's a slideshow of the styles of the fans at Sochi.

Grab Bag: Small note buried within this Super Rugby article: "But first, a strong criticism of SANZAR for allowing the Western Force to wear jerseys that were a slightly different tone of blue to that of the Waratahs. The result was that the Waratahs, especially, quite often passed to the wrong player." … David Firestone has graded all 49 cars that tried to enter the Daytona 500. … The Stampede Lacrosse Club in Florida has some seriously hideous uniforms (blame Ian T.L. Henderson). "¦ Aussie football news from Leo Strawn Jr., who writes: "Brisbane Lions of the AFL is a merger of two clubs, Brisbane Bears and Fitzroy Lions. Brisbane wore a hybrid Fitzroy jumper for their club's inaugural Hall of Fame induction in 2012; this season they will wear a jumper that honors the other pre-merger club, Brisbane Bears, and are asking their fans to vote on the jumper." "¦ Best wishes to our own L.I. Phil Hecken's lovely mom, who had a milestone birthday this past weekend.