Fun move last night by the Knicks and Bulls, who celebrated Halloween by wearing orange and black, respectively. This was the first time the Knicks had worn their new orange unis on the court — not bad (lots of additional photos here).
I love that the NBA did this. For all their uniform problems (and they have many), they're good at taking advantage of holiday-themed uni match-ups. A few years back they set up at least one (and maybe two..?) red-vs.-green match-ups for Christmas. Sorry, it's past midnight as I'm typing this and I'm too tired to hunt down the specific examples, but you get the idea: If the opportunity presents itself for the uniforms to match the day, they go for it. I like that.
The Knicks and Bulls weren't the only teams marking the holiday last night. In college football, Troy came out with new black uniforms, and so did North Texas.
The big disappointment came in Miami, where the Dolphins were hosting the Bengals. Cincy totally should have worn solid black or orange over black, but instead they wore white over white. Yeah, I realize Miami was the home team and had chosen to wear aqua, but this was a case where the league should've allowed the teams to go color-vs.-color. Hell, this would've been a good time to resurrect Miami's orange alts!
Of course, Halloween is really a day for kids. And in that respect, no costume I saw was scarier than these two. Yikes! (My thanks to Brian Wulff for that photo.)
+ + + + +
Too good for the Ticker: About a year and a half ago I wrote a piece about Nike's contract with the University of Memphis. In the course of that piece, I noted that there was a clause that prohibited spatting, except in cases of "medical expediency."
I basically rolled my eyes at this but didn't think about how it could put team trainers in a tough spot. But USA Today reporter Rachel Axon did. She's written a must-read article about how trainers end up being caught between players who need their ankles and shoes taped up and apparel contracts that restrict or even forbid the practice. Typical quote: "Alabama's contract with Nike allows for a reduction of the school's base compensation of up to 5% per game in which five or more players who take the field are spatted before the game, or a reduction of 2% for each player who appears in a game after Nike provides written notice that he should not be spatted."
The article is thoroughly researched, extensively reported, and compelling. I wish I'd written it myself. If you read only one link from Uni Watch today, this is the one.
(Ãœber-thanks to Phil for tipping me off to this one.)
+ + + + +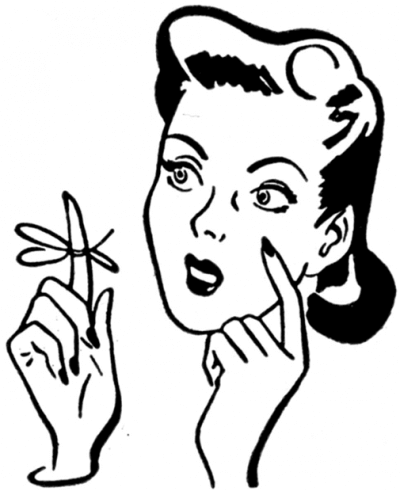 Party reminder: Uni Watch party tomorrow, 2:30pm, at Sheep Station. See you there!
Raffle reminder: I'm currently raffling off a classic old NHL poster. Details here.
Video chat reminder: I did an ESPN video chat about college football uniforms yesterday. Pretty boilerplate stuff, but you can see part of my apartment in the background, if you're into that kinda thing. Here's the link.
Concussion Discussion reminder: In case you missed it yesterday, I've created a FAQ-style rundown of the standard talking points regarding the concussion/helmets issue. And while we're at it, here's my open letter to readers who are sick of 'Skins Watch.
+ + + + +

'Skins Watch: Here's a really good overview of media coverage of the 'Skins name controversy. I'm briefly mentioned at the very end of the piece (from Ted Bloss). "¦ Here's a timeline of ethnic iconography used in sports. "¦ More talk about the Indians easing Chief Wahoo out to pasture. … The DC City Council will be taking up a resolution urging the 'Skins to change their name.

Baseball News: Here's a series of infographics on Game Six of the World Series. … Reprinted from yesterday's comments: In June of 1977, the Royals had their uniforms stolen during a road trip to Milwaukee, so KC wore Milwaukee's road unis, creating a Brewers vs. Brewers match-up. … Salty wears No. 39, but during the Series he was wearing knee-savers with No. 33 on them. "Was he using an old pair of Jason Varitek's?" asks Randy Allemann.

NFL News: The Bills will be wearing white at home this Sunday (thanks, Phil). … The Saints turn 47 today. "The franchise was awarded to the city of New Orleans on Nov. 1, 1966 — All Saints' Day," explains Christopher Fox. … Mike Rowinski made a very nice 49ers jack-o-lantern. "¦ Texans wearing red this Sunday. "¦ Preston Feiler notes that Bengals C Kyle Cook's tiger stripes on his sleeves appear to have faded.

College Football News: Peeling helmet number on the set of ESPN's SVP and Rusillo's radio show (from Brian Mazmanian). … Ryan Wood found a cool old team portrait of the 1897 BYU football team. … GI Joe jerseys upcoming for Southeast Missouri State (thanks, Phil). "¦ Also from Phil: Possible new midfield logo for NC State.

Hockey News: Hockey players usually have no exposed skin except on their faces and, if they take off their gloves, on their hands. But you can see a bit of Maxim Lapirierre's thigh here. "¦ Odd retail find by Terry Corby, who came across a St. Louis Blues T-shirt with MLB tagging.

Basketball News: Yikes: The Bucks' new floor already has to be resurfaced. … No photo yet, but the Thunder have announced that the team "will wear a special patch on its jerseys to commemorate the strength of Oklahomans that was on display following the devastating May storms" for the home opener on Sunday (thanks, Phil). … New sky-blue uniforms — and a JrOB — for Nevada.

Grab Bag: Want some free stadium seats? Look here (thanks, Kirsten). … How did ASU's Sparky mascot end up on a DePaul T-shirt? (From Tim Donovan.) …