Good thing the World Series was on last night, because the Vikings chose their Sunday Night Football showcase to do the full-on Grape Ape thing (lots of photos here). I don't think you have to hate purple as much as I do to conclude that this was, you know, not the best idea.
Aside from that it was a quiet day around the league, with just a few items of note:
• The Bengals appeared to be honoring Halloween a few days early.
• 49ers coach Jim Harbaugh was wearing a shirt with last season's Super Bowl patch.
• The Jaguars' cheerleaders can't spell "Jaguars."
Turning to Saturday's college action, Phil and his contributors provided lots of coverage in yesterday's entry, so start there. But here are some additional items:
• South Carolina quarterback Dylan Thompson was wearing a gray undershirt with the SEC logo on the sleeve. Nobody else on the team was wearing that.
• Check out the purple-fest that took place as Central Arkansas played Stephen F. Austin. In addition to both teams wearing the accursed color, the game took place on Central Arkansas's purple-striped field.
(My thanks to all contributors, including Ron Amadeo, Hal Gordon, Chirstopher Mycoskie, JJ Sledge, and of course Phil.)
+ + + + +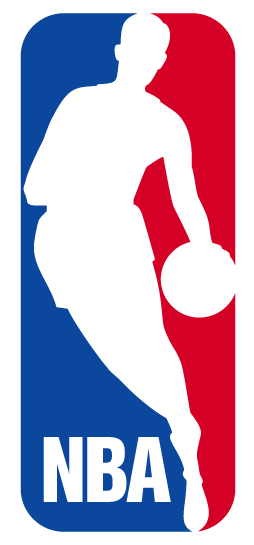 NBA/ESPN update: The NBA season tips off tomorrow. That means it's time for my annual NBA season-preview column, which is up now on ESPN. Enjoy.
One late-breaking item that isn't included in that column: Roger Mason Jr. of the Heat will have JrOB. According to that article, he's wanted to have "Jr." on his jersey for years but is only being allowed to wear it now because the Heat "lobbied the league." That's particularly interesting in light of the fact that Tim Hardaway Jr. of the Knicks is also wearing JrOB this season. Maybe the Knicks had to lobby for that..? I'll try to find out.
(My thanks to Mike McLaughlin for bringing the Mason story to my attention.)
+ + + + +
Membership update: Some new designs have been added to the membership card gallery (including Rob Peterson's early-1980s Bucks design, shown at right, which is based on Mickey Johnson's double-decker FNOB). The printed/laminated versions of these cards will ship out on Wednesday or Thursday.
As always, you can sign up for your own custom-designed membership card here, and you can see the process of how we make the cards here.
+ + + + +
Party reminder: We'll be convening a Uni Watch party this Saturday, Nov. 2, 2:30pm, at Sheep Station. Hope to see you there.
+ + + + +

'Skins Watch: One of Daniel Snyder's neighbors has trademarked the name "Washington Bravehearts," although it's unclear what, if anything, that means for the future of the 'Skins. … A request by a coalition of groups, including the American Indian Movement, to block the Minnesota Sports Facilities Authority from using the 'Skins name or logo in the promotion or playing of next month's Vikings/'Skins game has been denied (Don Schauf). "¦ Here's a piece on Ohio high schools whose teams are called the Redskins (from Kyle Shaner). "¦ Here's a look at the legal issues surrounding the trademark case against the 'Skins name (from Tommy Turner).

Baseball News: One important uni note from last night's World Series game: Boston pitcher John Lackey was wearing the Postseason sleeve patch instead of the World Series patch. "¦ In a related item, on Saturday night Fox ran a promo shot of St. Louis outfielder Matt Holliday with a Postseason sleeve patch and a World Series cap patch (good spot by Matthew Hiett). "¦ Peter Fredrickson sent along these pics taken by a family friend of the Milwaukee Braves' Photo Day in 1962. Pretty amazing stuff! "¦ Did merchandising and retailing bring MLB uniforms back to basics in the late 1980s? This guy thinks so (thanks, Phil). … Odd that Adidas would make a Cardinals/NLCS shirt with an American League logo (from Joe).

NFL News: Lots of helmet/concussion news, including the following: Many NFL players still have a pending lawsuit against Riddell; former NFLer Freddie Mitchell is blaming his tax evasion on concussions; concerns about the size and weight of pee-wee league helmets led an Illinois town to launch a flag football league as an option to the pee-wee tackle league; and evidence is showing that no helmet can prevent concussions (all of these from Phil). "¦ Steven Robinson was poking around in some boxes at his parents' house and found this killer NFL tray, some NFL curtains (with matching sheets in the same box, he says), and this football lamp. Very cool! "¦ What's up with these old shots of Lions WR Terry Barr's off-center uni number? It's like he had a No. 4 jersey and they added the 1 later (from Dennis Hasty). "¦ Oh baby, check out the awesome World's Fair patches on the warm-up jackets being worn by the Brooklyn Dodgers (NFL version) (great find by Tom Farley).

College Football News: New uniforms on tap this Thursday for Houston (from Chris Rodriguez). "¦ New matte black helmet in the works for Purdue (from Kurt Esposito). "¦ Oregon State will have new uniforms and helmets this Friday (thanks, Phil). "¦ Looks like Baylor will be going solid-black on Nov. 7 (Phil again).

Hockey News: Good story about the Canadiens' use of acents and other diacriticals on their NOBs this season (from Don Silsby). "¦ The Flames have officially unveiled the third jersey that most people already knew about. They includes a new shoulder patch design (thanks, Phil).

Grab Bag: Here we have a brief history of the sports bra. … An Irish hurling star whose old jerseys were stolen from his home has appealed for them to be returned. … Students at a Maryland high school who wore Pinktober shirts have been suspended for violating the school's uniform policy. "¦ In the HBO documentary Life According to Sam, Dave Matthews Band drummer Carter Beauford was wearing a Virginia football jersey and FootJoy golf gloves (from Chris Perrenot). "¦ Here's what happens to an auto racing helmet after a serious wreck (from David Firestone). "¦ In a related item, F1 driver Fernando Alonso wore a helmet with "1571" on it. "That's because last race he became the driver with the most points earned in F1 history," says Omar Jalife. "¦ More auto racing: No photo, but Jacob Armstrong says, "Sunday's NASCAR race at Martinsville featured pink curbs in the corners, rather than the usual yellow."

What Paul did last night on Saturday: Saturday was a big day. After going for a late-morning bike ride in Prospect Park, I went to Manhattan, where I checked out the latest gallery show by Raymond Pettibon (you know, the guy who did all the Black Flag artwork). Wasn't my favorite show of his work, but it was still fun to see it in person.
Then I ran back to Brooklyn, because it was time for my favorite annual event of the fall: Bike Kill. If you don't know what Bike Kill is, check out these photos I took (if you're reading this on a mobile device and/or are having trouble viewing the slideshow below, click here):
The best part of Bike Kill was this one guy who had rigged up his bike to do a very cool trick. I managed to get a bit of video of it (you'll definitely want to use the full-screen option here):
How cool is that?! I fucking love Bike Kill.
As I headed home, I remembered that a local BBQ joint called Morgan's had recently put turkey tails on the menu. Chicken tails are among my favorite foods in the world (they almost won the meat bracket), and I've been stoked to try the turkey version, so I headed Morgan's-ward, got a seat at the bar, and ordered up some tail:
They were every bit as good as chicken tails, but bigger and meatier — consider me a fan. Bit of a rip-off, though: That serving was $12 (which translates to $15 after tax/tip). So I'm gonna buy my own raw tails and cook them myself. Details to follow in a future "Culinary Corner" installment.
After a day like that, I didn't feel bad about spending my Saturday night on the sofa, watching Game 3 of the Series.
+ + + + +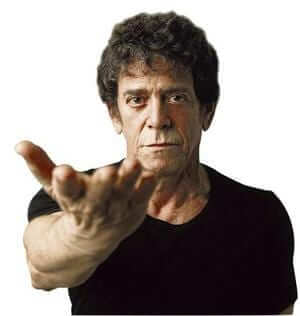 Black Angel's Death Song: I was coming out of a movie yesterday afternoon when I got the news that Lou Reed had died at age 71. I knew he'd undergone a liver transplant earlier this year but hadn't realized there'd been complications. Given the way he lived, especially in the '70s, I'm sure there are those who are surprised he lasted this long. But 71 still seems way too young.
Lou's death hit me hard. When I was in college, he was probably the single most important living artist in my life. Some of this had to do with my youth and immaturity (I knew nothing of the visual arts, knew relatively little about cinema or literature, and was only beginning to learn about music outside of rock and roll), but a lot of it also had to do with the connection I felt with him. Like me, Lou was a Long Island misfit who was drawn to classicism while simultaneously being drawn to fuck with it. Unlike me, he was extremely fond of poetry and drugs, neither of which appealed to me in college (and still don't appeal to me now), but that didn't bother me. It just made him more of an interesting character.
Lou made his share of bad work to go along with the good, some of his work hasn't aged all that well, and there were times when he could be a real dick. But his late-1960s work with the Velvets remains some of the best and most important rock and roll ever made, and two albums he made during my early college years — 1982's The Blue Mask and 1983's Legendary Hearts (the latter of which includes one of my all-time favorite love songs) — sound as strong to me today as they did back in my dorm room. And aside from his individual songs, albums, and projects, one of the best things about Lou was that he was a seriously interesting person who seemed committed to living an interesting life — a good lesson for all of us. He made my city a more vibrant place to live, and I'll always be thankful to him for that.
Lou had been on my mind lately, or at least in my head, because NYC's annual Halloween parade is fast approaching. Whenever I hear the words "Halloween parade," I think of Lou's song by that title. The tune is very New York and very Lou, and therefore seems like as good a song as any to remember him by:
About 20 minutes after I came out of that movie and heard about Lou's death yesterday, I had to get on the subway and go to two friends' engagement party in Greenpoint. I thought about Lou during the subway ride, and then I got off the train and walked past a record store that was already saluting Lou by putting two of his LPs in the window (click to enlarge):
I don't think anyone would rank Street Hassle or Rock and Roll Heart among Lou's better work, but it was still a nice gesture to see, and it was good to feel that shared sense of loss. RIP, brother.