On Wednesday evening I attended a media event organized by Riddell, to promote their latest helmet safety product, which is called InSite. Didn't have enough time to write about it for yesterday's post, so I wanted to bring you up to speed today.
The InSite system is a series of sensors connected by a coating of plastic, all of which overlays into a helmet's liner (for all of these photos, you can click to enlarge):
The sensors measure the linear and rotational force of each impact sustained by the player. If a given impact is above a certain predetermined threshold (the threshold is adjusted for the level of play, the player's position, etc.), and/or if a player sustains a higher-than-average number of total impacts, the system sends an alert to a device being held by the team's trainer or some other member of the sideline staff:
The staff can then pull the player off the field and examine him to see if he shows any signs of a concussion or other trauma (the InSite system itself is not diagnostic). The system also allows the team staff to review impact data by game, by month, or whatever:
You can see additional info on all of this here and here.
Riddell organized a panel of experts to discuss the InSite system, including Dr. Scott Blatt, who's the trainer for Westlake High School in California, one of several schools that have been part of an InSite pilot program. He explained how he'd used the system, how alerts from the system had occasionally prompted him to keep a player off the field after a big hit (more often, he said, he examined the player and approved him to return to the game), and so on. He also pointed out two big advantages of the system:
• Nobody can see every single hit that takes place on the field, and that goes double for trainers, who are often tending to a player on the sidelines and are therefore unable to watch every play. But the InSite system notifies the trainer of potential trouble even if he didn't see the hit take place. That's a big plus.
• In some cases, a player might be racking up significantly more head impacts than his teammates at a similar position. That could be a sign of poor tackling or blocking technique, so the InSite system serves as a red flag, allowing the coaches to sit down with the player, review film of his performance, and identify and correct faulty technique. Blatt said his team had done this with one player, who then improved his technique and lowered his number of head impacts.

For now, the InSite system is being pitched to high schools and colleges, and it may also end up being used by youth-rec programs. No plans for the NFL, at least for now. It doesn't come cheap — each sensor insert costs $150 (this basically increases the cost of each helmet by 50%), and each handheld alert device runs another $200 — but it looks like a worthwhile system. At present, about a dozen schools are using it; Riddell is expecting widespread use for the 2014 football season.
There were a few other themes that were hit upon repeatedly by the various panelists:
• The InSite system is part of a larger trend toward football safety systems based on "actionable data" that is likely to become more and more prevalent.
• One kind of data everyone is working on involves biomarkers in players' blood (in fact, I think "biomarkers" was probably the most frequently used word at the event). For example, let's say you can identify that certain hormone or antigen levels tend to shift in a certain way after a concussion. Then you can take a player's baseline readings during training camp and, if you think he might be concussed during a game, do a pinprick blood test to check his levels.
• Football, several panelists agreed, "is going to have to make changes." The most obvious change, which has been discussed for several years now, is to do away with kickoffs, because kick returns tend to result in the most violent collisions. Nobody suggested what any other specific changes might be, but there seemed to be broad agreement that changes were both necessary and inevitable.
Now, this was a company event, designed to promote the company's new product, so it's natural to be a bit skeptical. But from what I could see, InSite is a good, intelligently designed system. I was impressed by it and hope it catches on.
There were a few bad moments, though. The worst one was when former NFL player and current ESPN analyst Merril Hoge, who was hosting the event, veered off-script (I'm assuming) and said, "Quite honestly, I believe football has been targeted." As evidence, he pointed out that "wheeled sports" — cycling, roller blading, skateboarding, etc. — result in twice as many head injuries as football, and yet nobody complains about those activities, nobody produces a Frontline documentary about them, and so on.
During the Q&A segment of the event, I asked Hoge who he thought was "targeting" football, and why. He basically just repeated the line about wheeled sports and added that a kid is at greater risk "sitting on the sofa playing X-Box and eating a donut" than from playing football.
I get Hoge's underlying point — exercise and physical activity are better than a sedentary lifestyle. But this isn't a binary world where the only two choices are football and video games. And his point about wheeled sports — even if we accept his assertion about the numbers — is a classic example of apples vs. oranges. Head impacts resulting from cycling and roller blading are, by definition, accidents; head impacts in football, on the other hand, are endemic to the game. And while we don't yet have enough data, it's starting to look like chronic brain disease may be endemic to the game as well, in which case the game will essentially qualify as a public health hazard. That's why the sport is under increasing scrutiny. That's not "targeting"; that's understanding the reality and gravity of the situation.
One of the other panelists — UNC sports science professor Jason Mihalik — went down a similar path. At one point he said, "Sometimes a kid will get his first concussion and the parents will be very upset and want him to stop playing. And so you say, 'Okay, you can turn in Johnny's helmet. But while you're at it, turn in your car keys, because driving is a riskier activity than playing football.'"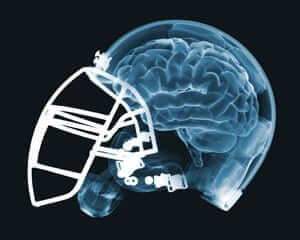 After the event, I approached Mihalik and asked if he was just making a rhetorical point or if he had actually said that to a parent. He told me he'd actually said it (and that the parent then agreed to let the concussed kid keep playing after all). I asked if he believed that was a fair equivalence — driving vs. football — and he said yes. Again, that's terribly poor logic, because head impacts (and maybe chronic brain disease) are endemic to the game of football, while they're not endemic to driving. A driver — or cyclist, or roller blader — can go through his or her entire life without a head impact. A football player can't even go through one game without a head impact.
Do I believe Riddell truly cares about improving player safety? Yes, I do. The company has a long history of safety-driven innovation. But they're not doing themselves any favors by using spokespeople who employ faulty premises and voice conspiracy theories about football being "targeted." That's just going to make the football industrial complex look more and more like the tobacco lobby, or climate change deniers, or the crackpots who think there's a "war on Christmas." Speaking as a lifelong football fan (and a former youth league player for five years), I'm hoping everyone involved will be smarter than that moving forward.
+ + + + +
Click to enlarge
Cookie monster: Uni Watch reader Nate Hurst works for Mrs. Fields — you know, the cookie company. He recently asked if I'd like to have some free cookies, and of course I said, "Sure." What I didn't know what that the huge basket of junk food baked goods he sent me would include a few custom-designed cookies — including four Uni Watch cookies!
Nate has also set up a Mrs. Fields 15% discount code for Uni Watch readers. To use it, go to the company's site, try to ignore all the photos with purple backgrounds, and enter "UNIW" at checkout.
+ + + + +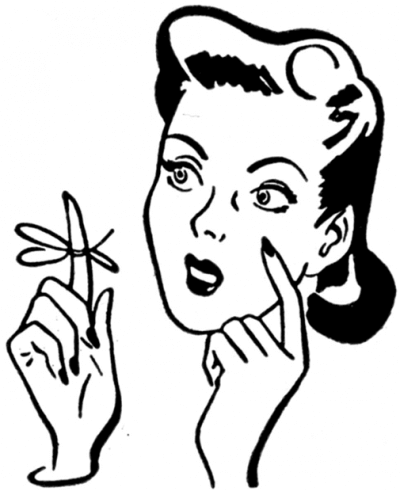 Friendly Reminders: Here's some stuff that was probably already in the back of your mind, but let's see if we can bring it up to the front:
• Party reminder: The next Uni Watch party will be next Saturday, Nov. 2, 2:30pm, at Sheep Station. I'm happy to report that one of the two new Uni Watch interns (more info on them next week) will be in attendance. Hope to see lots of you there.
• Membership reminder: If you've been meaning to sign up for the Uni Watch Membership Program, there's no time like the present. We're close to filling up a batch, which means the next few people to enroll will have a very short wait for their cards — just sayin'.
• Theoretical T-shirt reminder: With the NBA season about to start and New York experiencing a knish crisis, wouldn't this be — hypothetically speaking — an ideal time for a T-shirt like this (if, you know, such a shirt actually existed)? If you want to discuss that, or these other fine T-shirt concepts, you know what to do.
+ + + + +

'Skins Watch: The Cowboys' radio broadcaster avoided using the 'Skins name during last weekend Dallas/Washington game. "It was a conscious, personal independent decision," he said. "I had been trying to do it for a couple of years. I probably made a more determined effort this time" (from Mark Rybczyk). "¦ Excellent story on how FSU and the Seminole tribe have worked together. … No, I don't think there's anything wrong with the casual misappropriation of Native American imagery, do you? (From Douglas Ford.)

Baseball News: The "beloved" overload has spread to the Red Sox's World Series press pin (from Joe Giza). … There's a conspiracy theory about Red Sox pitcher Jon Lester having Vaseline on his glove (from Catherine Ryan). … Speaking of Lester, looks like his cap didn't have a squatchee in Game One (good observation by Brian Codagnone). … Chris Pirrone spotted this Tigers soda display before the team was eliminated in the ALCS. … Brandon Barnes of the Astros is going with custom bat knob decals. "The Astros are looking at doing them for the whole team," says decal supplier David Sulecki. … Hate the sentiment, love the high-cuffery. That's from this week's New Yorker. … Bryan Molloy has created his own World Series program cover designs, and they're really nice. … As the sports world and the nation dive ever deeper into knee-jerk celebration of all things military, it turns out that the "retired Marine" who sang "God Bless America" during Game One of the World Series wasn't exactly a retired Marine after all. Pretty disgraceful. "¦ New logos for the triple-A Charlotte Knights (thanks, Phil). … Today's New York Times includes an op-ed piece with an illustration showing an umpire wearing an inflatable "outside" chest protector, which no MLB ump has worn since 1985.

NFL News: Speaking of Riddell, everyone's making a big fuss over this story about Riddell no longer being the NFL's official helmet after this season. But that's not news — it's been known for about two years that the NFL was planning to let that deal expire, because they didn't want to give the impression that they were implying that one helmet brand was safer than another. "¦ This is so totally great: Ryan Becerra was watching video of a Bears/Eagles game from 1993 and discovered that Bears kicker Kevin Butler had "Butthead" written on his neck bumper! … If you go to the 1:25 mark of this video from last Sunday's Packers/Browns game, you'll hear Packers LB A.J. Hawk complaining about his pants being "too restrictive." … Here's an overview of NFL cheerleader uni history (thanks, Phil). … Kyle Speicher notes that the big photos outside Raymond James Stadium still show the now-outdated neck roll.

College Football News: Mississippi State wore their "Snow Bowl" helmets last night, but the real story is that they had an NOB typo (thanks, Phil). "¦ Penn State is a Nike school, but strength coach Craig Fitzgerald wears Under Armour apparel (from Craig Stoltz). … A source at Northern Illinois checks in with the following: "I work for the official NIU Athletics Shop, and Adidas was just in here showing us a picture of the 'blackout' jerseys NIU will wear for the last game this year. The team will be wearing black jerseys with gray 'Fruit Stripe' numbers outlined in red. The pants will be gray 'Fruit Stripe' and the helmet will be black matte with a oversized foil logo on the side and 'NIU' across the back. In the photo we say, the NOB was 'The Hard Way' (the team's motto), but I'm not sure that it will say that on the actual jerseys. They would not let me take a picture of the jersey because they want it to stay 'on the down low.'" … Pinktober field adornments for Colorado (thanks, Phil). … Here's a slideshow of Oregon football fan concepts. … UNLV and Nevada are adding a memorial decal for the recent shooting victims in Reno (thanks, Phil). … Also from Phil: War Eagle Pinktober Eagle. … Tennessee wearing solid white this weekend, and Missouri will be in solid black. "¦ Very interesting article about how the explosion in college helmets has helped — and the NFL's new one-helmet rule could hurt — the business prospects of HydroGraphics, which is the company that does the chrome finishes (Phil yet again).

Hockey News: Those recent video game leaks of the Flames' new third jersey showed a new logo being used as a shoulder patch. Now it's being reported that the Flames have indeed applied for a trademark on that logo. Any remaining mystery should be cleared up this Sunday, which is when the team is due to formally unveil the new jersey (from James Gordon). … Zac Rinaldo of the Flyers got in a fight last night, resulting in one of his front helmet numerals coming loose (screen shot by Nick LaRosa). "¦ Canada has released a new series of NHL postage stamps (from Gordon Fall). "¦ The Kings did the lavender thing during warm-ups last night (from Mike Engle).

Soccer News: Here are some more images from that new book about soccer fonts. I'll have more to say about this book shortly (from Jeff Mead). … New Unicef-branded jerseys for the Greek team Olympiakos, part of a new sponsorship deal (from Yusuke Toyoda).

NBA News: In the ugliest and stupidest news of the day, the Spurs have revealed their godawful GI Joe uni. Contrary to earlier reports, it doesn't have sleeves. The good news, relatively speaking, is that it will only be worn twice this season, on Nov. 13 and Feb. 28. … Someone on Chris Creamer's site has provided us with our best look yet at the Knicks' new alternate uni, plus there's a bit of video footage here. … I wrote the captions for this slideshow on the evolution of the NBA uniform.

College Hoops News: Love the satin shorts on this old Nebraska uni. And here's an earlier Nebraska design that looks more like a track uni (both of these from Warren Junium). … Kent State is letting fans vote on which uni the team will wear on Opening Night (from Mary Lynn Delfino). "¦ Can't recall if we've seen a red Kansas jersey before, but Joseph Beckerjack spotted one at a shop in Lawrence yesterday.

Grab Bag: Notre Dame lacrosse has a new jersey and new helmets (from Warren Junium and Anthony Nuccio, respectively). … Reprinted from yesterday's comments: A Pinktober sign in an affluent Indianapolis suburb has provoked a backlash. … There's a faux-controversy brewing about President Obama supposedly making the Marines change their headwear design, but it's apparently all bullshit (thanks, Phil). … In a vaguely related item, the U.S. Army is testing a new helmet (from Jarrod Leder). … The White House is currently colored — well, you can probably guess. "¦ Colo(u)r-on-colo(u)r game in the CFL last night, as Winnipeg wore gold and Toronto wore blue. "Too bad there's all that magenta fouling up what would otherwise be a very visually appealing game," says Eric Bangeman. "¦ How a situation can spin out of control: Back in April a female UConn student claimed that the school's new husky logo somehow promoted violence against women. She spelled this out in an open letter to the school's president. Lots of people sent me links to stories about this, but I chose not to Tickerize it because (a) it seemed absurd and (b) I knew it would prompt lots of nasty comments about feminism, which I didn't feel like seeing on my website. Somewhat predictably, the woman who wrote the open letter was subjected to rape threats and death threats, and now she's suing the university for not adequately responding to those threats. This in turn has led the Connecticut state legislature to plan hearings on the school's handling of sexual assaults. Jeez. Now, I consider myself a feminist, and for all I know UConn may have (or may not have) some major issues involving its handling of sexual assault, its culture of sexual violence, and so on. If so, maybe these latest developments are all for the good. But it all started with the notion that the new logo is somehow sexist, and that still seems absurd to me. There had to be a better way.