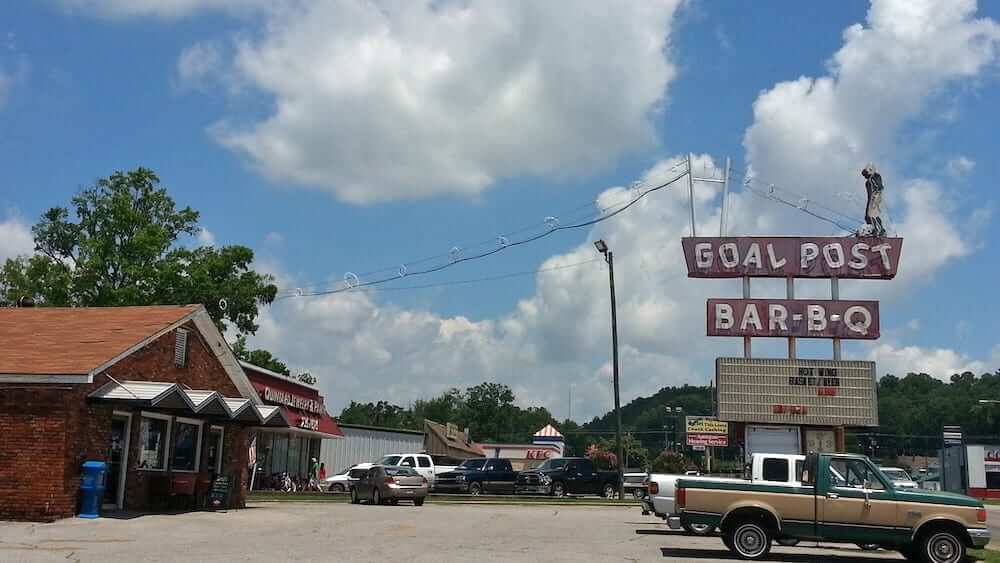 Photo by Steven Robinson; click to enlarge
Each year on this date I try to find and present a photo that captures America in a nutshell (here are the ones from 2012, 2011, 2010, 2009, and 2008). This year, though, I didn't have to go looking for a photo, because reader Steven Robinson provided one for me. He was recently traveling through Anniston, Alabama, when he came upon something that intermingles three great American tropes: football, neon signage, and smoked meat. If that doesn't bring a patriotic tear to your eye, nothing will.
I wanted to see what the sign looked like when illuminated and animated, so I poked around on the web and found this shot, taken by Stephen Gross of the Anniston Star: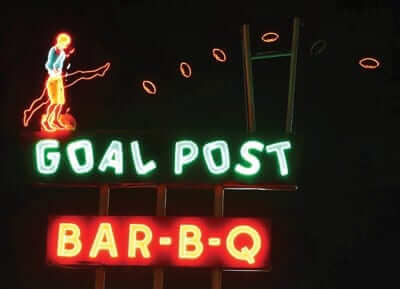 And what about video? There's this, although it's a little disappointing because the goalpost isn't illuminated:
Awesome stuff. And now I'm hungry for barbecue. (Okay, so that's pretty much a constant state of affairs for me, but still.)
Anyway: The comments are open, so feel free to chat amongst yourselves. Everyone have a great holiday. And if you happen to be in the company of a Britisher today, kindly pass along my annual Independence Day rallying cry: In your face, Redcoats!