A user on OfferUp is selling what appears to be a New York Rangers alternate jersey.
As you can see above, the jersey is a darker blue than the Rangers' usual shade, and features their full logo instead of their usual diagonal lettering.
An additional photo from the OfferUp listing shows tagging that reads "NYR THIRD":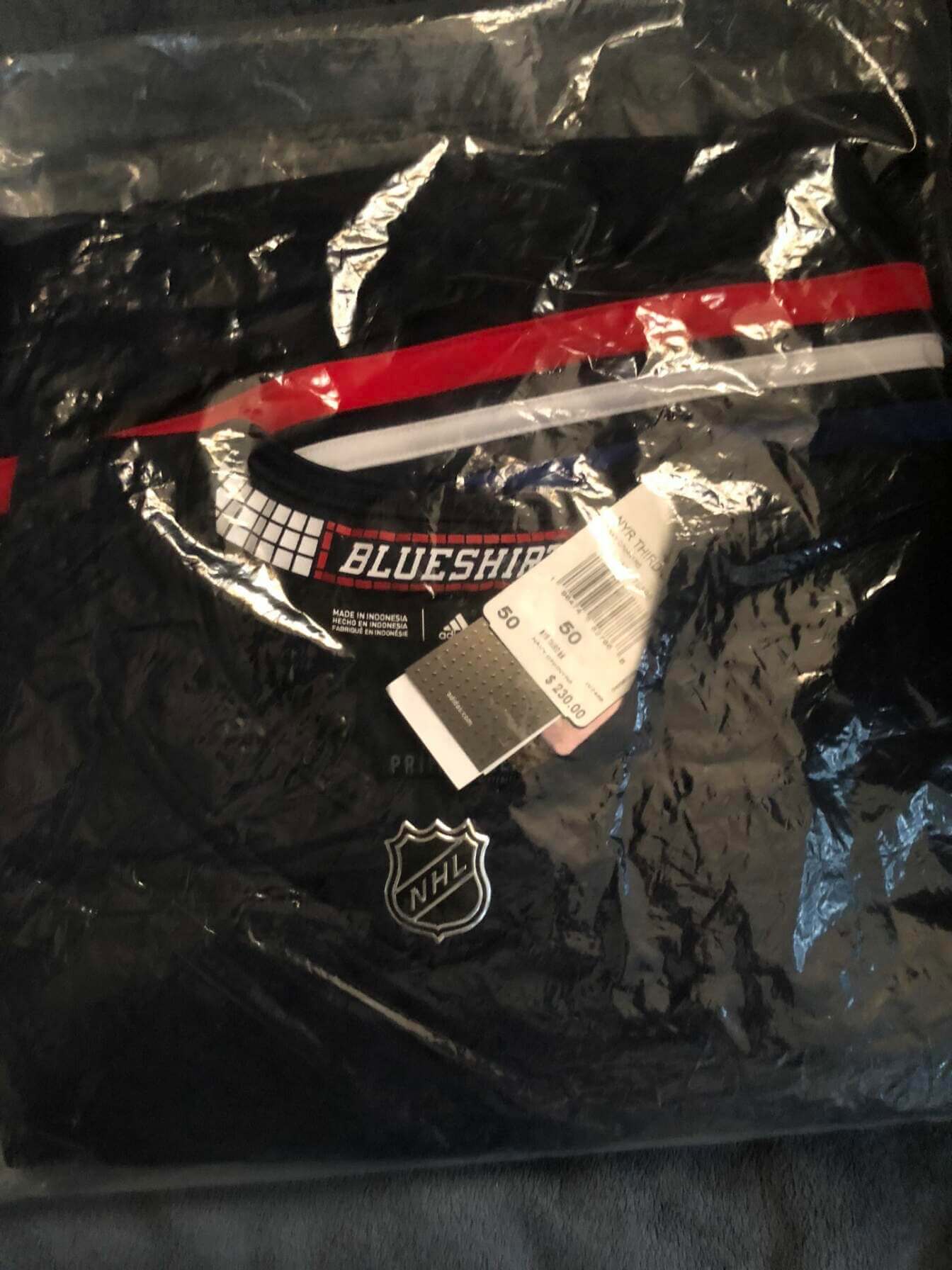 The design has unmistakable echoes of the team's road jersey from the 1976-77 and 1977-78 seasons: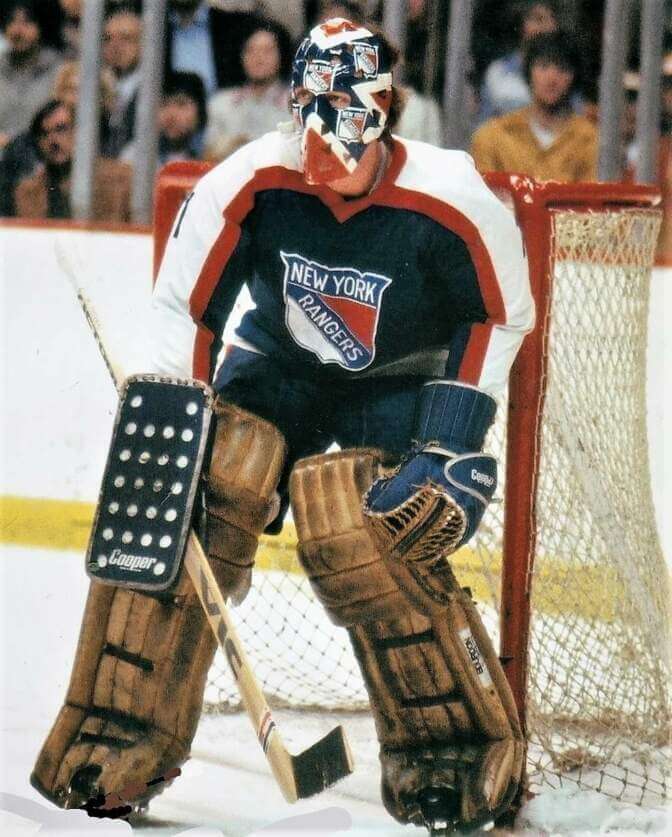 It's worth noting that the Rangers are scheduled to face the Islanders in a Stadium Series game at at the Meadowlands on Feb. 18. I doubt that's what this jersey is for (Stadium Series uni designs tend to have bigger, bolder graphics, plus the "NYR THIRD" tagging doesn't seem like it would go on a Stadium Series item), but it's something to keep in mind as we see how this leak develops.
Updated: Additional photos of this jersey have emerged:
@icethetics looks like there's more leaks. pic.twitter.com/EmffhjfYtx

— x – cp 🗯️ (@cparisi94) October 28, 2023
(My thanks to Phil for pointing toward that last tweet.)