There was an interesting development at the annual Old-Timers' Day festivities at Yankee Stadium on Saturday, as  former Yankees pitcher David Wells covered up the Nike logo on his jersey. We're used to seeing athletes sometimes covering up a maker's mark due to their own endorsement contracts with competing companies, but it turns out that Wells had other motivations.
According to this story in The Athletic, Wells covered up the logo because he disagrees with Nike's politics. Here's the key passage:
As Wells spoke, he wore a piece of medical tape over the Nike swoosh on the chest of his Yankees jersey. He said that if he were playing today, he would have cut a hole into his jersey and worn it on the field like that rather than display Nike's logo on his body.

"I hate Nike!" he said. "They're woke!"
It's not clear which specific Nike policies or actions Wells objects to. He went on to criticize other companies that engage in politics and social issues, adding, "We're in a different world. It sucks. That's why everyone should carry a gun."
It's not clear whether Wells was carrying a gun during the Old-Timers' Day activities.
Other former Yankees all appeared to wear the Nike logo on their jerseys: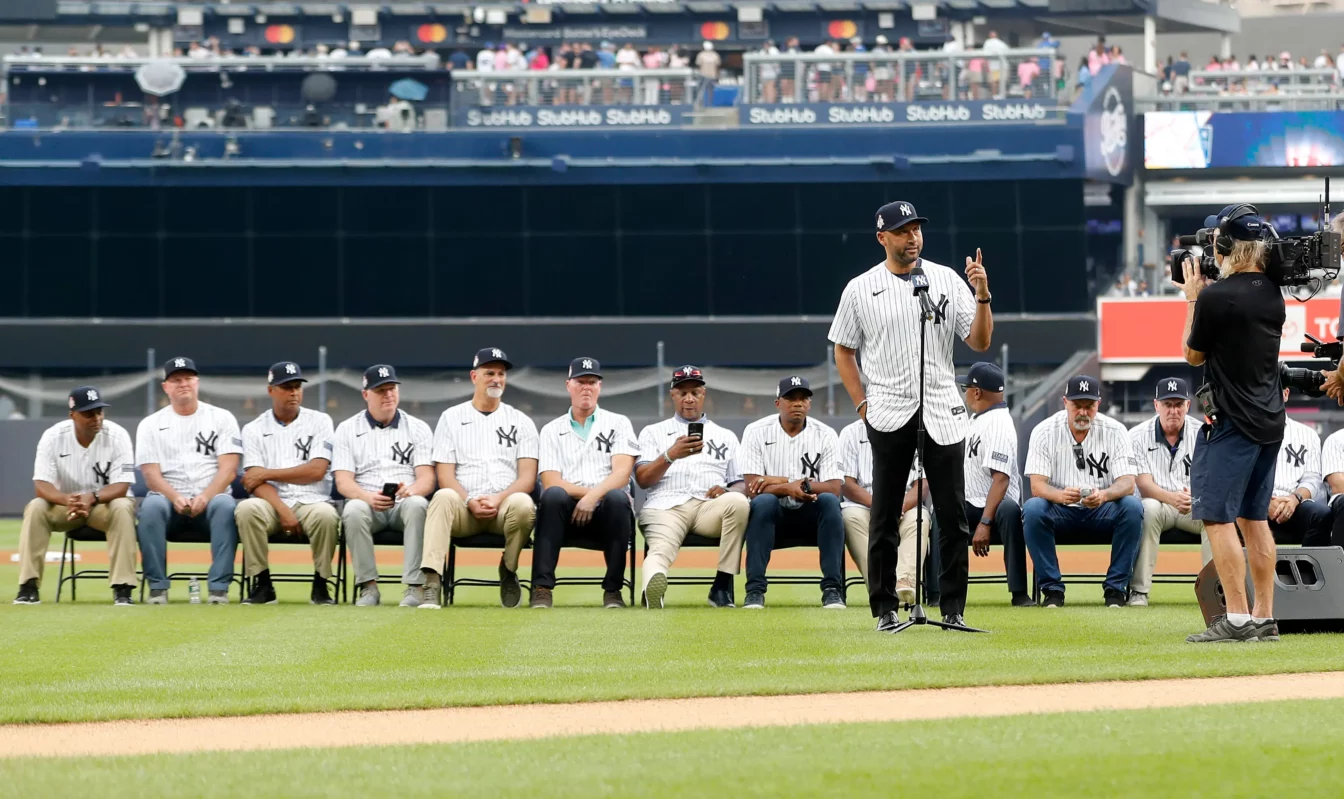 Wells had a few uni-notable moments during his playing days, mostly related to his obsession with Babe Ruth. When he signed with the Yankees in 1997, he asked to wear No. 3. When that request was denied, he took No. 33. Later that year, he purchased a game-worn 1934 Ruth cap for $35,000. On June 27, he wore it for one inning before Yanks skipper Joe Torre made him remove it.
After the game, Torre fined Wells $2,500 for violating MLB's uniform standards.
In 2005, Wells joined the Red Sox, who let him wear No. 3: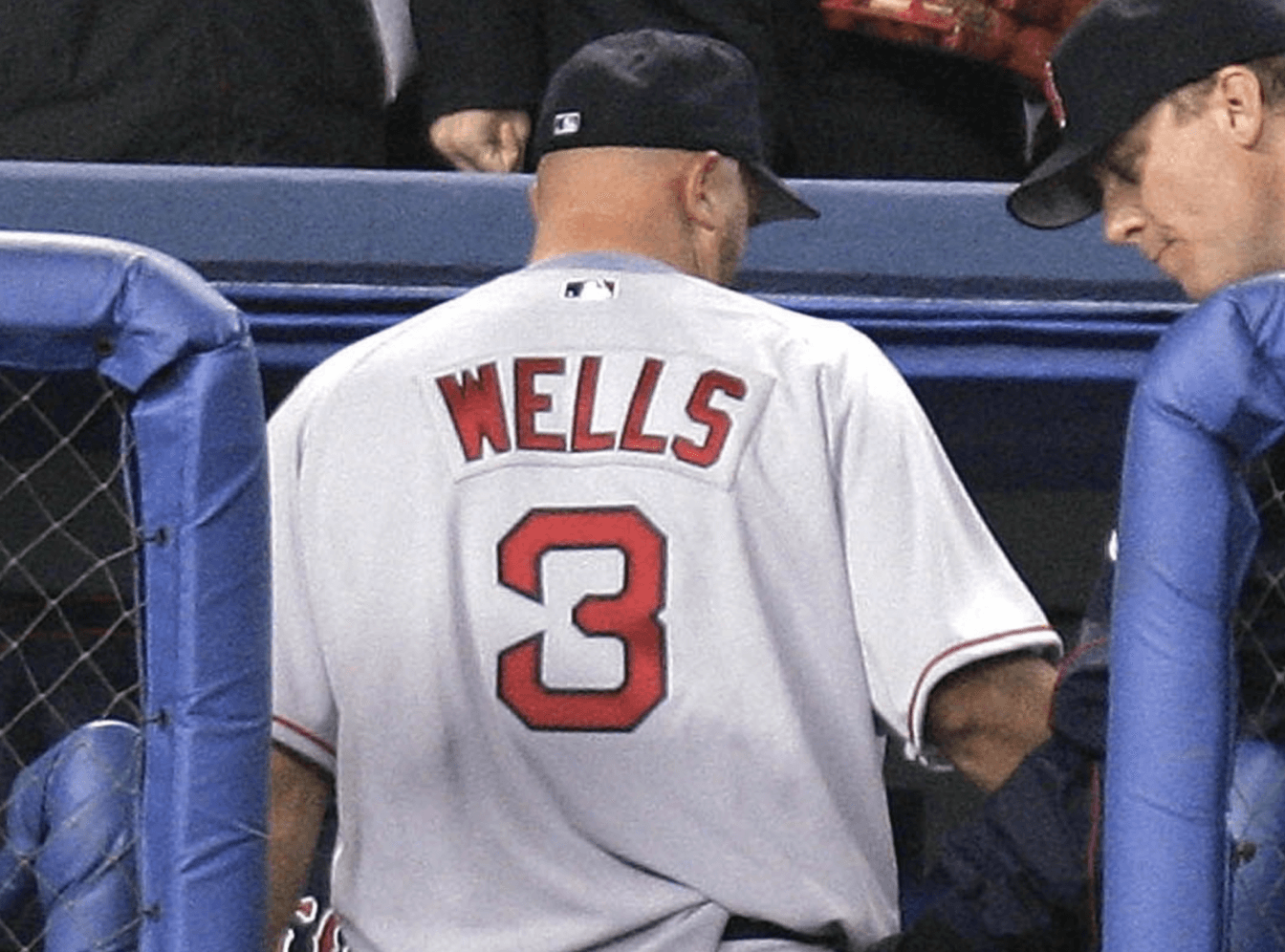 He later changed to No. 16 after getting off to a bad start that season.
Just going by the law of averages in a sport with about 800 active players, there are probably some current MLBers whose feelings about contemporary culture are similar to those espoused by Wells. It'll be interesting to see if any of them follow his lead by covering up or attempting to remove the Nike maker's marks from their uniform.