Royals pitcher Daniel Lynch had something new on his uniform when he took the mound for last night's start against the Tigers: A Roman numeral "IV" had been added to his NOB. He had previously just worn "Lynch." I'm fairly certain it's the first time an MLB player has worn the "IV" suffix.
Several MLB players in recent years have worn "Jr." (including current players Fernando Tatis Jr., Vlad Guerrero Jr., and  Luis Robert Jr.), but Roman numerals are rare. Atlanta outfielder Michael Harris II has one, but I can't think of any other MLB examples, past or present. Anyone..?
Lynch made his MLB debut in 2021 and has always included the "IV" on his glove: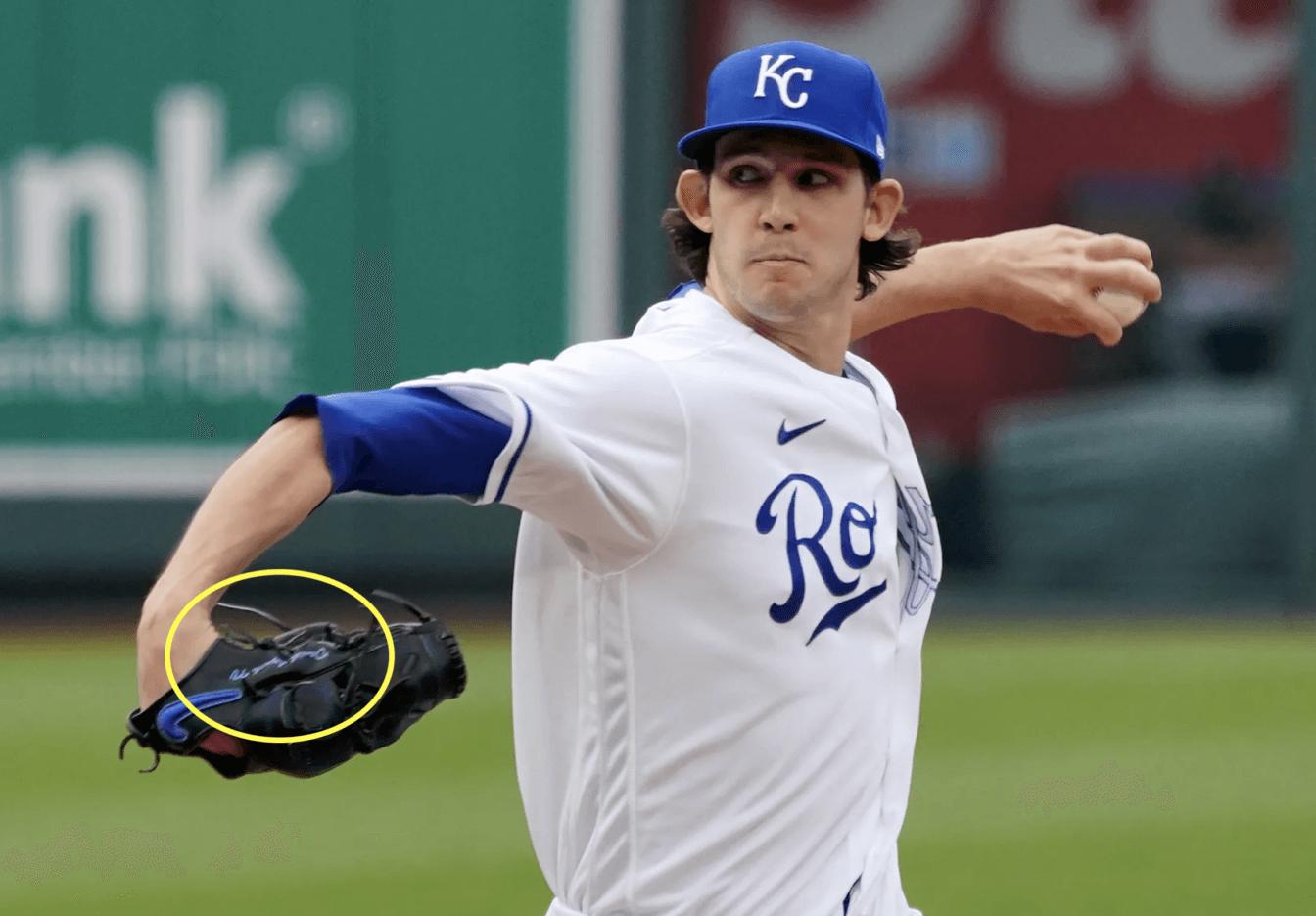 Of course, putting "Daniel Lynch IV" on the glove (or anywhere else) makes sense, because using the generational suffix as part of a person's entire name is proper and appropriate. It is not appropriate, however, for such suffixes — whether "Jr.," "Sr.," or a Roman numeral — to be used solely with a person's surname, and as such they should not be included in NOBs. It's a bit disappointing that Lynch has gone this route after following the correct protocol earlier in his career, but that's the uni-verse we live in now.
(My thanks to Brian Hansen for bringing Lynch's NOB to my attention.)