Before I say anything else, I want to make it clear that the Chargers uniform shown above is not real and was not created by the Chargers. It's a concept design created by 247 Sports creative director Ted Hyman, as part of a gallery of NFL blackout uni concepts.
But this design, or something similar to it, could be coming to an NFL field near you, at least based on a query included in a questionnaire that the Chargers sent out this morning to their season ticket holders:
Yikes. Given the Chargers' longstanding history of aesthetic excellence, they're about the last team I would expect to be testing the BFBS waters — especially since they already have four jerseys: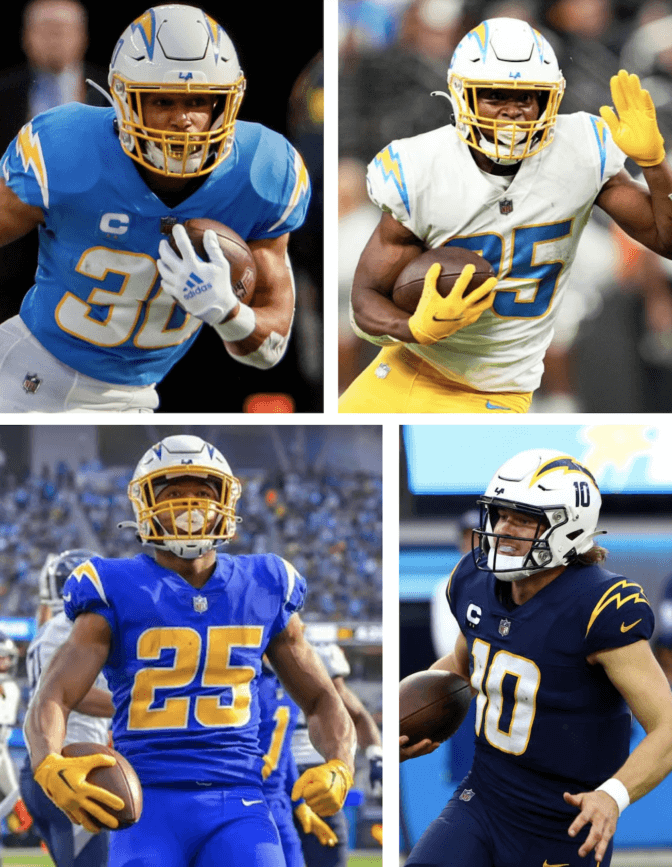 I suppose you could say that the navy alternate is already close to being BFBS, but still — I think of the Chargers as being smarter than that.
I asked Ricky Gomez — the guy who tweeted the questionnaire screen shot at me — if there's been much chatter among the fan base about black uniforms. He replied:
[B]ringing back the classic navy unis for a throwback seems to be the favorite [among Chargers fans]. I feel every week I see at least one post on the team's Reddit or fan club page asking for it. I can't recall any interest for all-black.
Phew. So let's hope this trial balloon crashes on the rocky shores of fan indifference. Still, it's startling that the Chargers would even be thinking about something like this, no?
(Mega-thanks to Ricky Gomez for bringing this issue to my attention.)