As promised, the Detroit Lions have unveiled their alternate helmet. As you can see above, it features a blue shell, the team's retro "stalking lion" logo with "Mustang stripes" (so named because of the Ford Mustang logo), no center striping, and a grey facemask.
The logo is reversed on the other side of the helmet, so the lion is always forward-facing: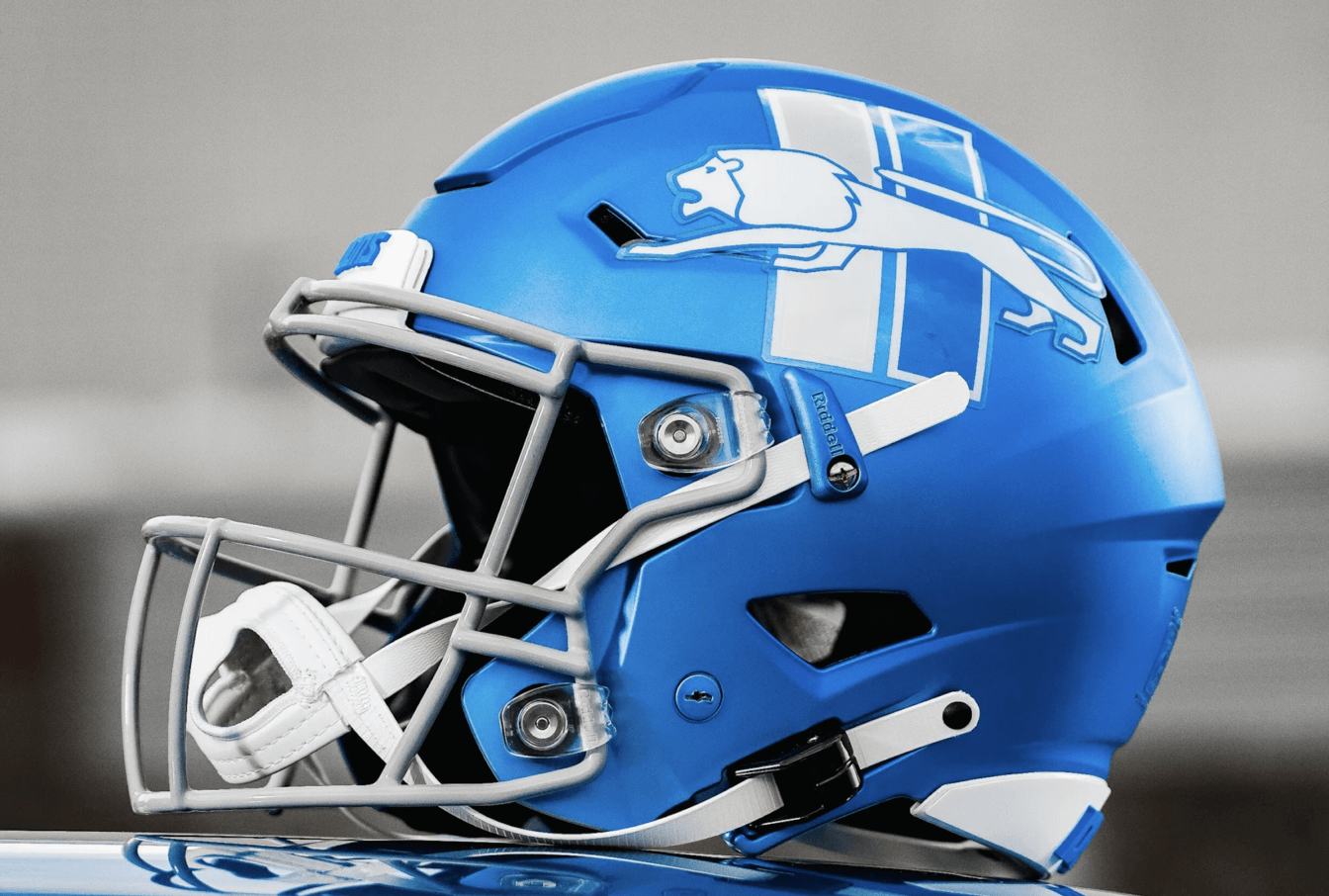 Here's the team's breakdown of the various elements: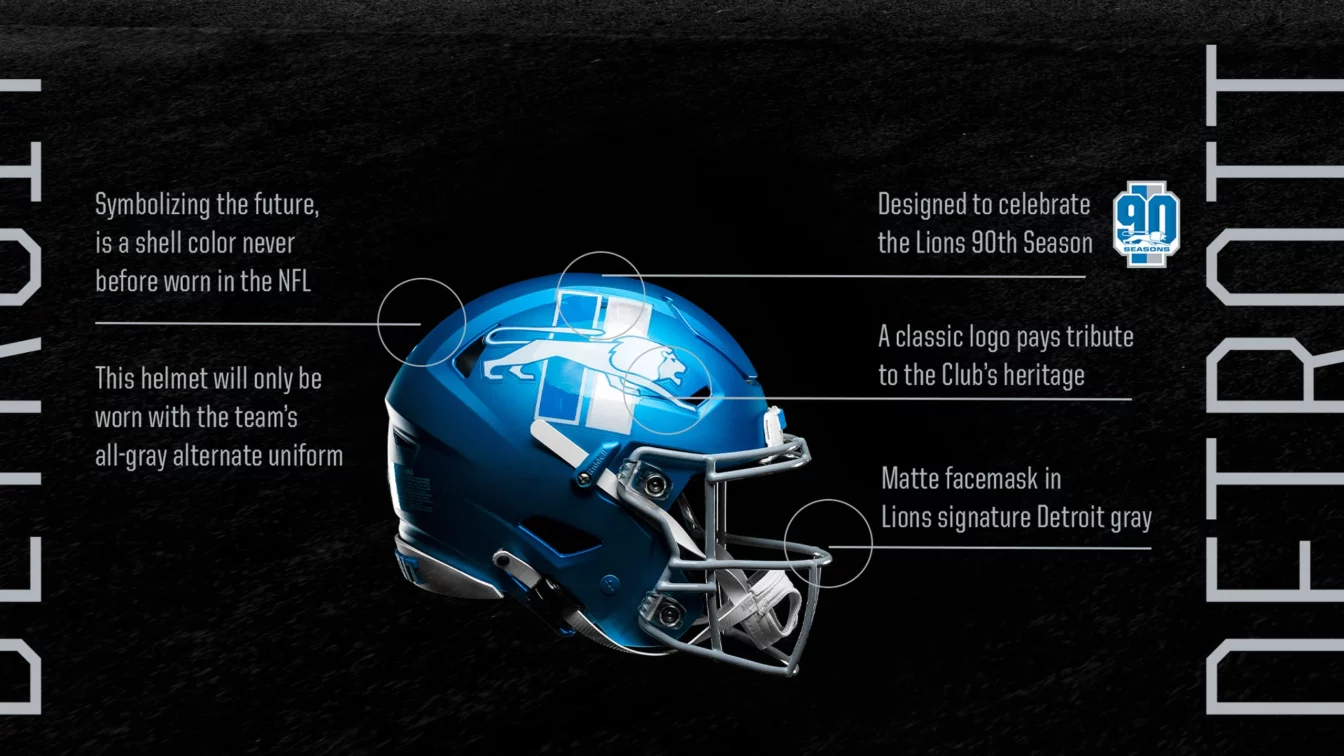 As noted in that breakdown, this helmet will be worn only with the team's truly awful grey alternate uniform, because NFL rules specify that alternate helmets can be worn only with alternate uni designs. Here are some views of how the new lid will look with the grey uni:
And here's a comparison of the grey uniform with the primary helmet and the new alternate helmet: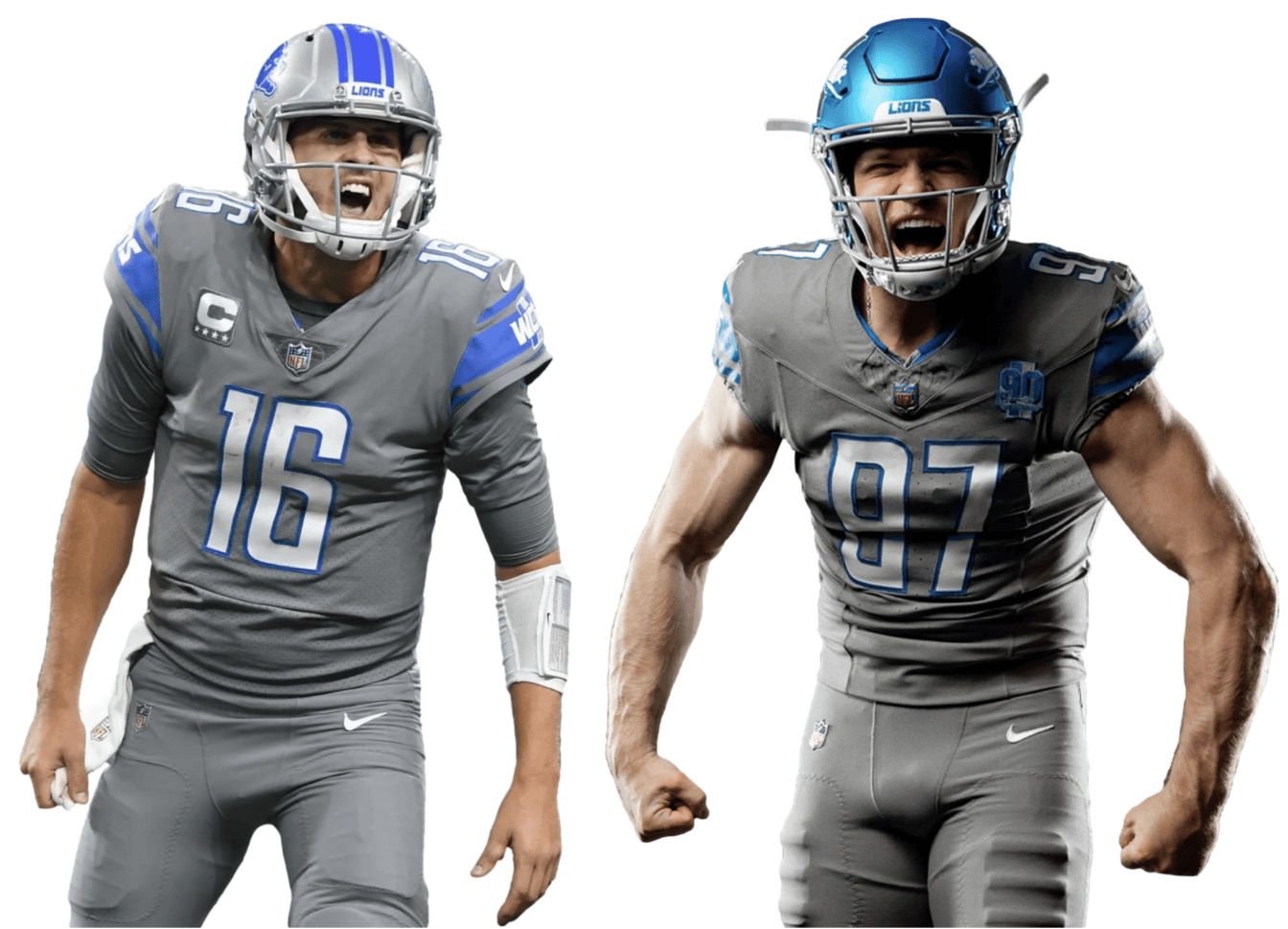 ———
My take: I didn't think it was possible, but I believe they've now made the grey uniform worse. The new helmet isn't bad on its own (although I think it would be much stronger with a chrome mask), but it doesn't work well with the grey combo. Granted, nothing could make the grey set look good, but at least the silver lid didn't stick out like a sore blueberry. What a mess.