Our friends at Grey Flannel Auctions have another batch of memorabilia up for bids, highlighted by the spectacular 1935 New York Americans sweater shown above. What a beauty! Full details here.
Here are some other items from the auction catalog that caught my eye: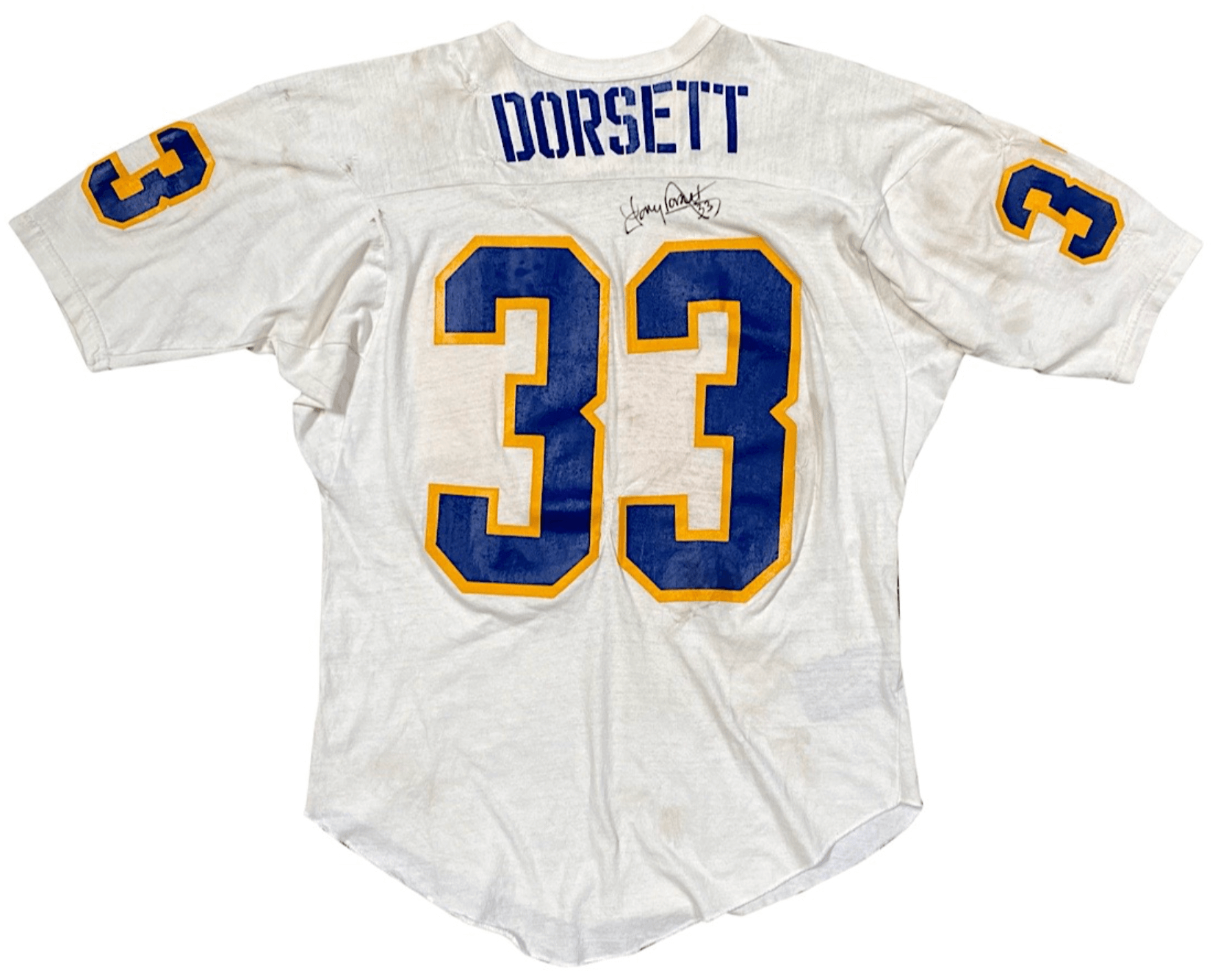 • I like the direct-stenciled NOB on this 1975 Tony Dorsett jersey from Pitt.
• You can't go wrong with a late-1980s Quebec Nordiques jersey.
• You don't often see crop-top college football jerseys up for sale, like this 1979 Billy Sims example, from his time at Oklahoma.
• Look at the reinforced stitching — referred to in the auction listing as "quilting" — on the shoulder areas of this 1996 Warren Sapp Bucs jersey.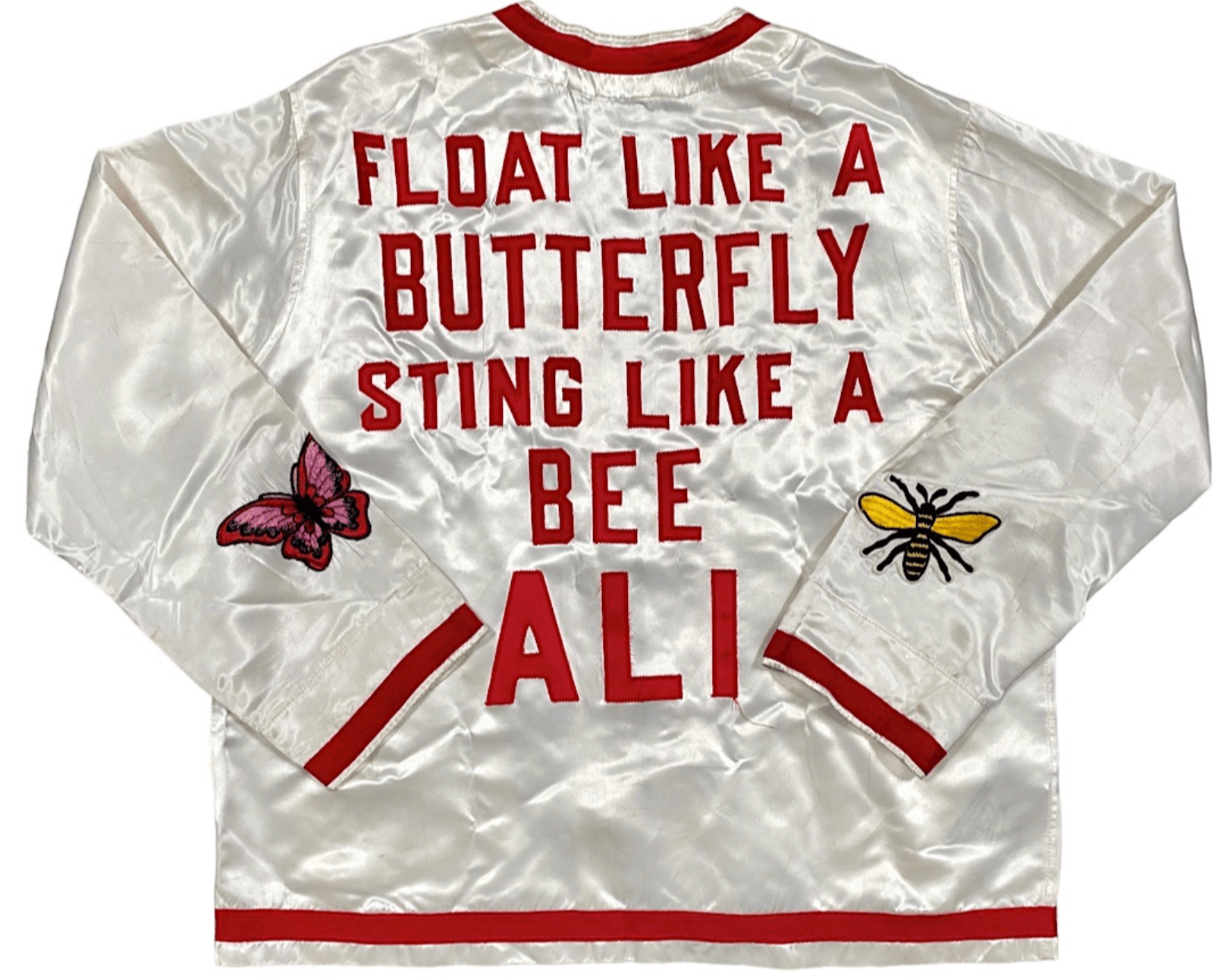 • Gotta love this jacket worn by Muhammad Ali cornerman Bundini Brown for Ali's 1976 exhibition bout against Antonio Inoki.
• I really like all the stripes on this mid-1960s Philly Eagles jersey.
• I know some people think the Cy Young Award plaque is goofy-looking, but I've always loved it. Here's Bob Gibson's from 1970.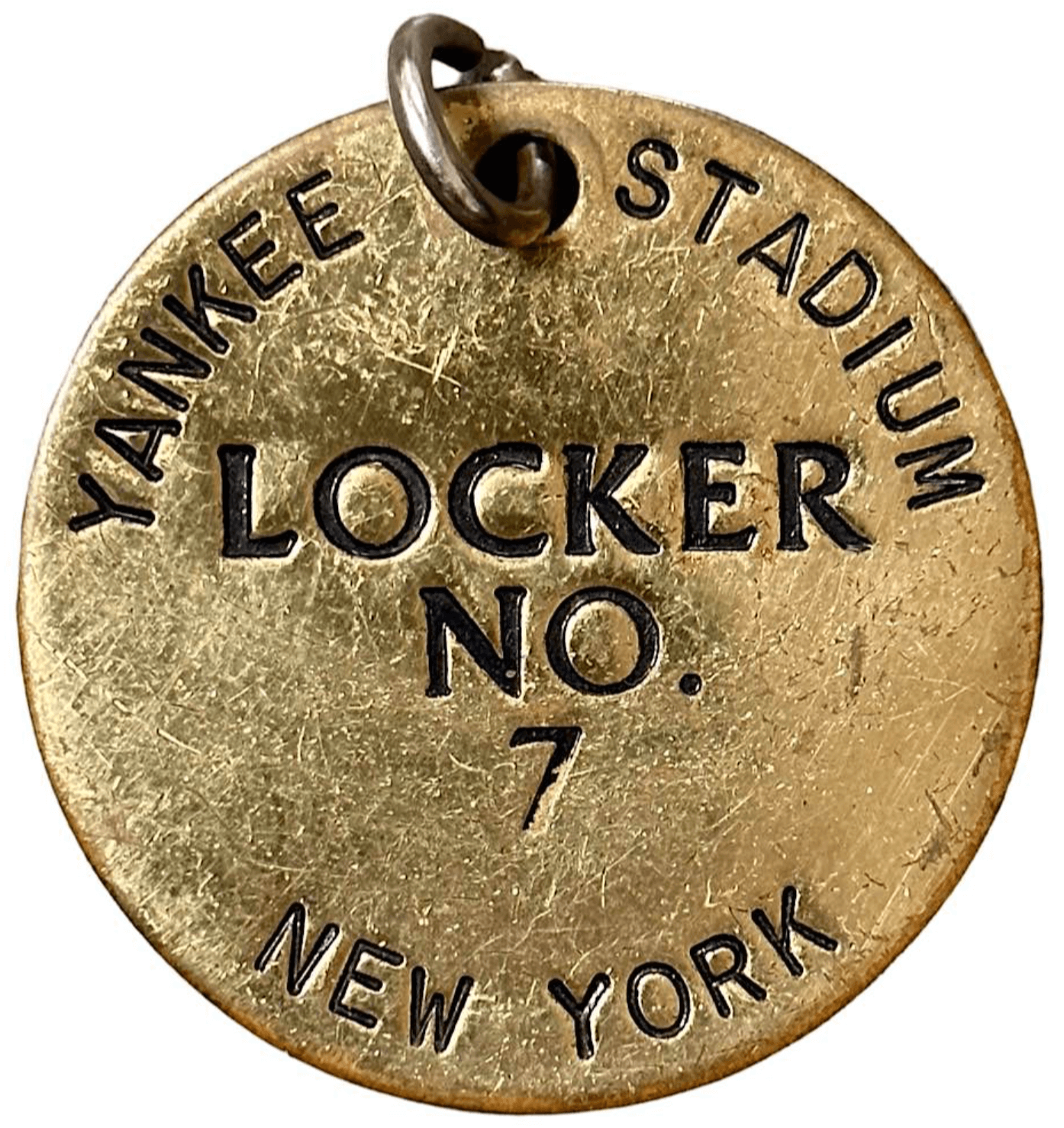 • Oh baby, check out this Mickey Mantle locker tag from the original Yankee Stadium.
• You get a good view of the Cubs' embroidered batting helmet logo on this 1996 Ryne Sandberg lid.
• Speaking of batting helmet logos, check out the weird "LA" mark on this 1960s Sandy Koufax model. The "L" is crossing the "A" way too high! Never seen anything quite like that before.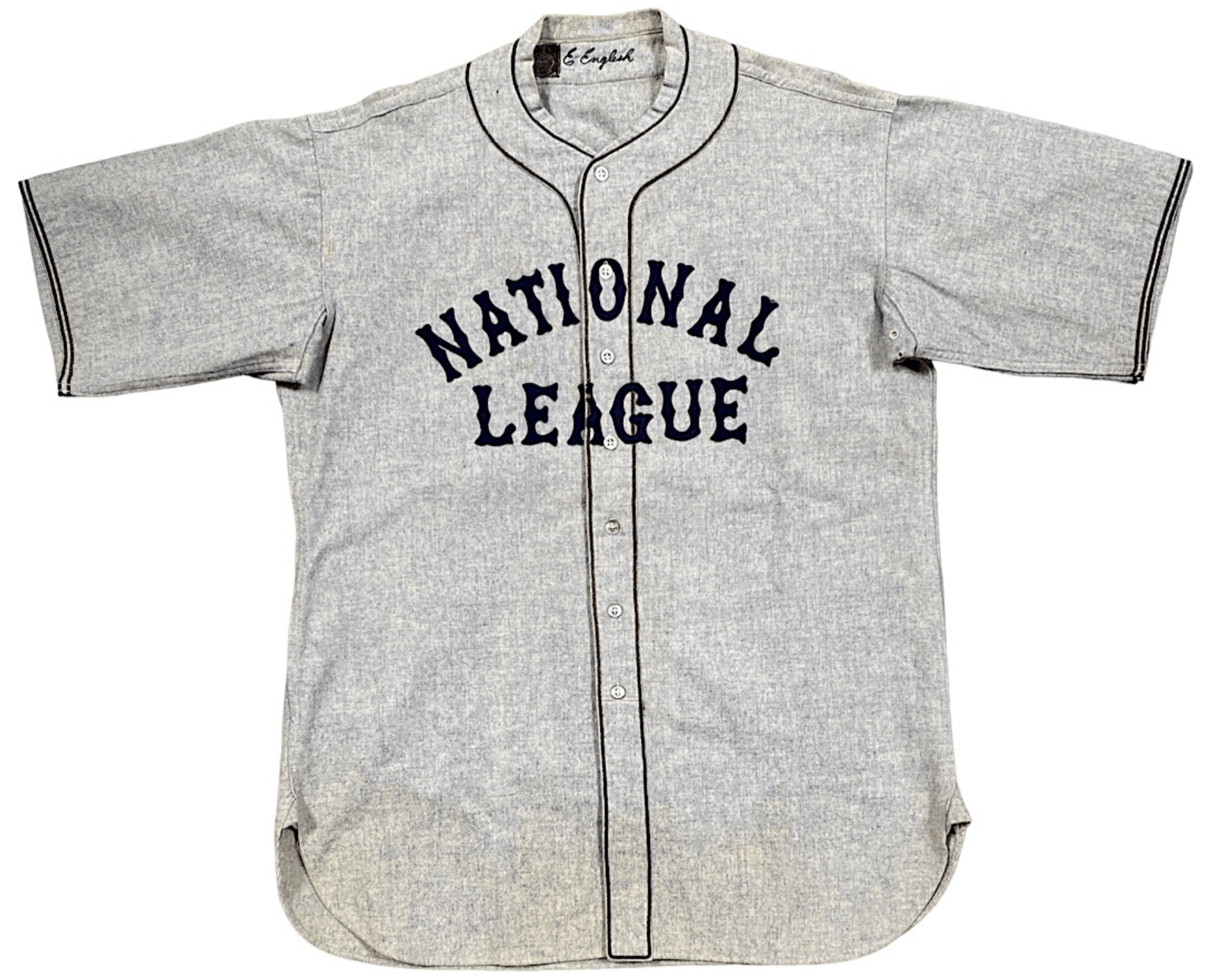 • I've written many times over the years about the "National League" jerseys worn in the 1933 MLB All-Star Game, but I don't think I've ever seen a game-used example up for auction. Magnificent!
• Man, MLB jerseys in the 1960s had such short sleeves! Check out these examples worn by Wes Parker, Ken Johnson, and Boog Powell. The sleeves barely exist!
• If you liked my recent rankings of yellow and brown uniforms, then you'll love this 1978 Padres jersey worn by Ozzie Smith.
• Speaking of brown uniforms, dig this excellent 1943 St. Louis Browns jersey!
• Here's a rare example of the Dodgers' 1971 road jersey design, with piping across the shoulders. That was a one-year style.
• Whoa, check out this 1930 Detroit Tigers dugout jacket, worn by catcher Birdie Tebbetts.
• Oh man, look at the comically bad NOB lettering on this 1970s South Carolina men's hoops jersey.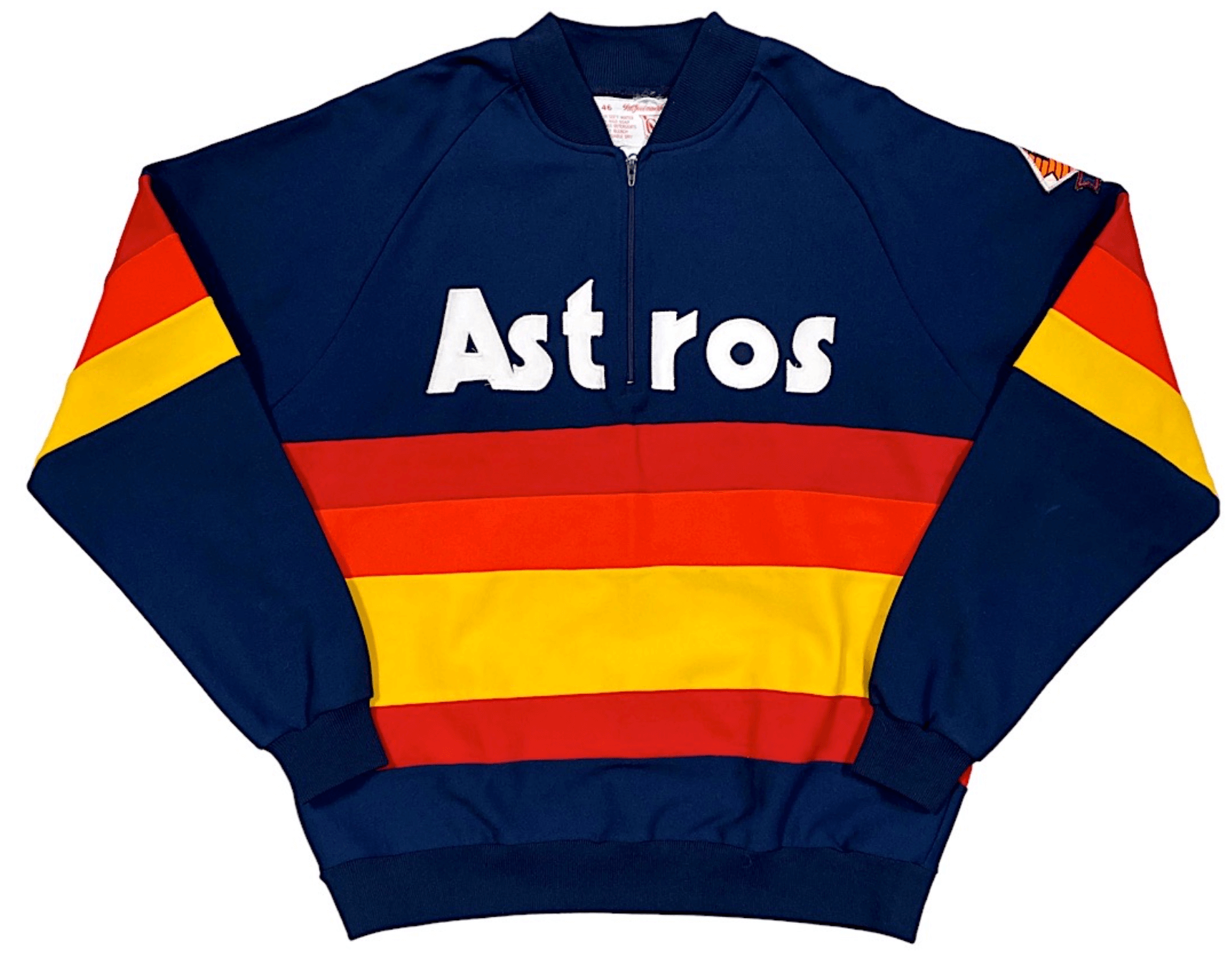 • An Astros tequila sunrise jacket worn by Nolan Ryan? Yes, please!
• Oh my, check out these mid-1960s Lakers belted shorts with the team name down the sides!
• Here's something interesting: a game-used Kevin Garnett jersey with Velcro patches, apparently to keep the jersey tucked in. Not sure I've seen that before on an NBA jersey.
———
Want to see more? You can look through the entire auction catalog here.