Get ready to pedal@lincolnfingroup | @eaglesautism | #FlyEaglesFly pic.twitter.com/lB1gauLdzu

— Philadelphia Eagles (@Eagles) May 20, 2023
Last Saturday the Eagles held their annual Eagles Autism Challenge, a fundraiser that includes a charity bike ride. A bunch of Eagles players participated in the ride, and they were easy to spot because they wore winged bike helmets similar to the ones the team wears on the field.
I'm a daily cyclist myself, so that got me thinking: Why doesn't the NFL sell licensed bike helmets? It seems like a natural, but I don't think I've ever seen them for sale, nor have I seen other cyclists wearing them.
Some quick googling led me to this site, whose helmets look like this: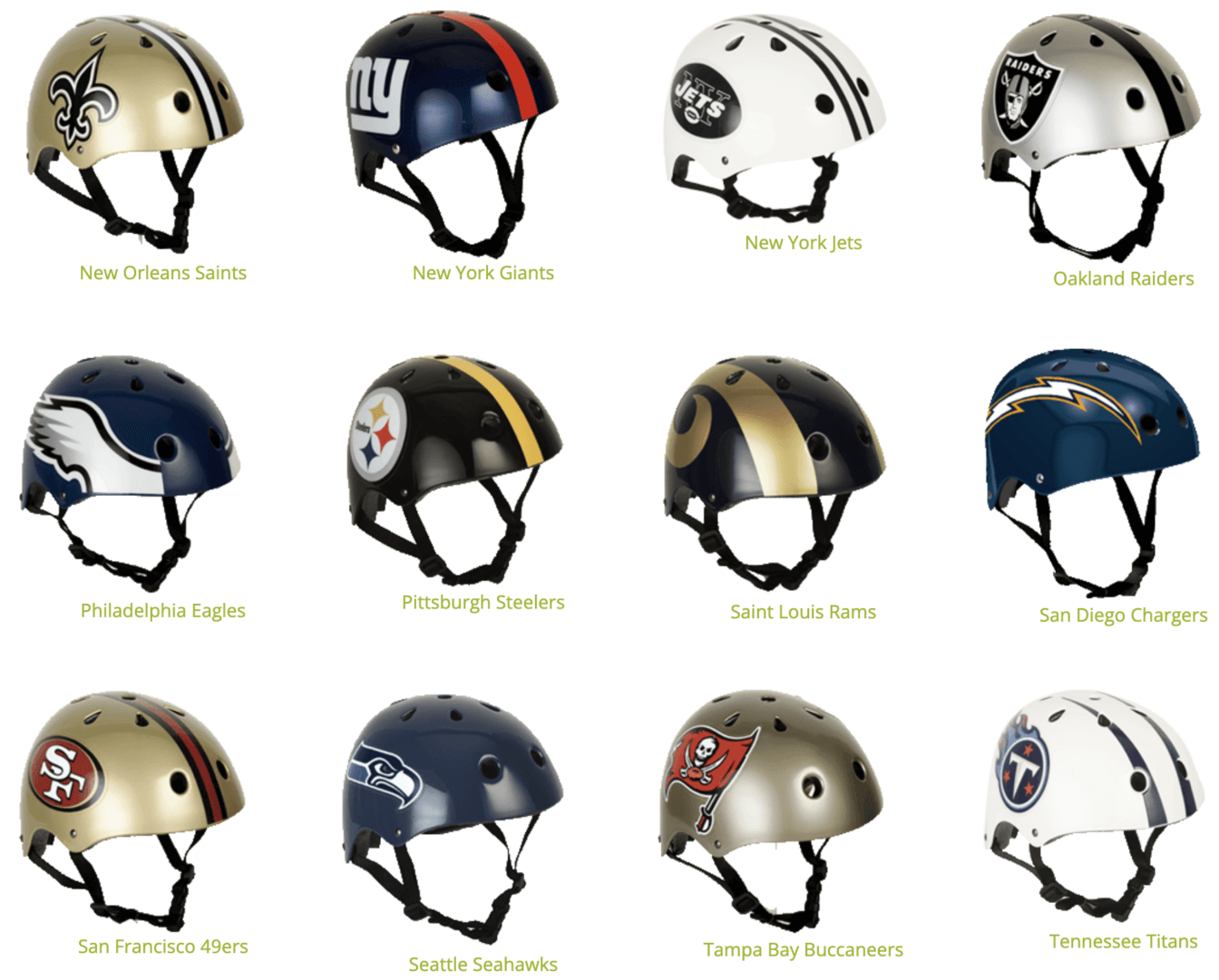 As you can see, several of those helmet designs are out of date (and the Rams are still listed as being in St. Louis!). As it turns out, the site appears to be abandoned/defunct/etc. But at least these products give us a sense of what NFL bike helmets could look like.
If you look on eBay, you'll find a few youth bike helmets that appear to be officially licensed:
These all appear to have been made by a Pennsylvania company called Hogies, which as far as I can tell is no longer in business. They're nice enough, although there's a certain rinky-dink gumball aspect to them, maybe because the logo decals seem a bit small.
So it doesn't seem like there's anything currently in production, especially for adults. With more and more cities adding bike lanes and becoming increasingly bike-friendly, this seems like a good opportunity for someone with a bit of entrepreneurial ambition.
(My thanks to @kodywiddak for bringing the Eagles charity ride to my attention.)