Add the t-shirts to the socks for the City Connect leaks. One of the things I've liked about CC is getting away from the traditional necessary branding elements, that kind of freedom. Kind of bummed that the Reds and Nike aren't going that way. pic.twitter.com/IGIbKhriZm

— C. Trent Rosecrans (@ctrent) May 7, 2023
The Reds aren't scheduled to unveil their City Connect uniform until next week. But as you can see above in a tweet from Reds beat writer C. Trent Rosecrans, we've gotten another hint regarding the team's CC design, which will apparently feature a "CINCY" wordmark.
I don't know what to make of this one, but I'll note that the first "C" has that little prong sticking off to the left, while the second "C" does not.
As we've noted before regarding CC T-shirt leaks, just because the T-shirt is black, that doesn't necessarily mean that the jersey will be black, since CC tees sometimes use secondary team colors.
This is the second hint we've gotten regarding the Reds' CC design. The first one came back in February, when six CC sock designs leaked. Here's the Reds':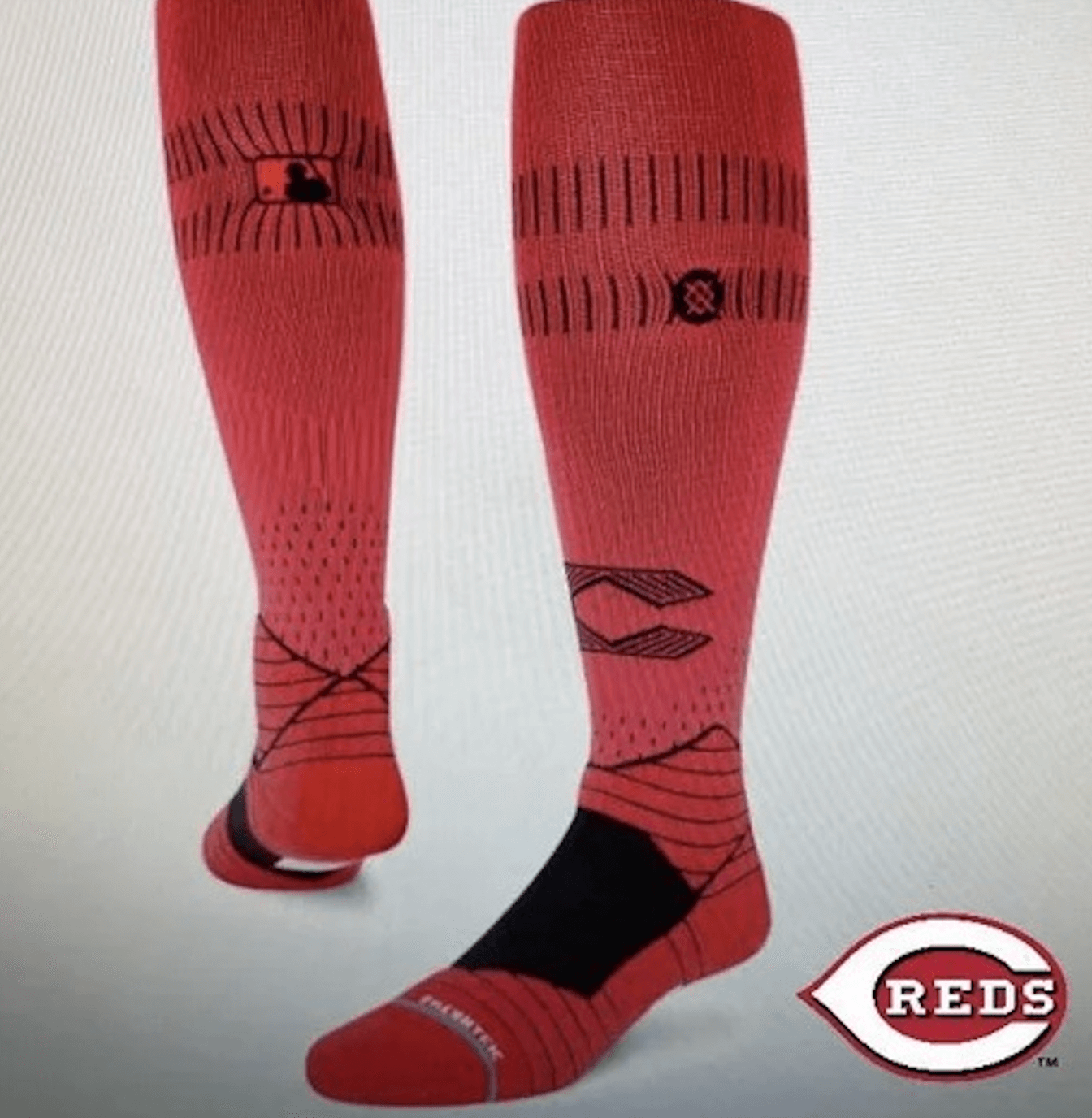 This uniform is scheduled to be unveiled next Monday, May 15, and to make its on-field debut four days later, on May 19.
Update: Perhaps in response to this leak, the Reds have moved up their unveiling date to this Saturday, May 13.