Notice anything unusual about this photo of Steelers kicker Chris Boswell and center J. C. Hassenauer (taken during this year's regular season opener on Sept. 11)? Check out all those seams on Boswell's jersey — he's still wearing Nike's old Elite 51 jersey template!
For the record, I didn't notice this myself. It was spotted by eagle-eyed Uni Watch reader Joe Rybnick. Here's another side-by-side comparison, this time with Boswell and quarterback Mitch Trubisky. In this comparison, you can see the differences in the collars, in addition to the seams: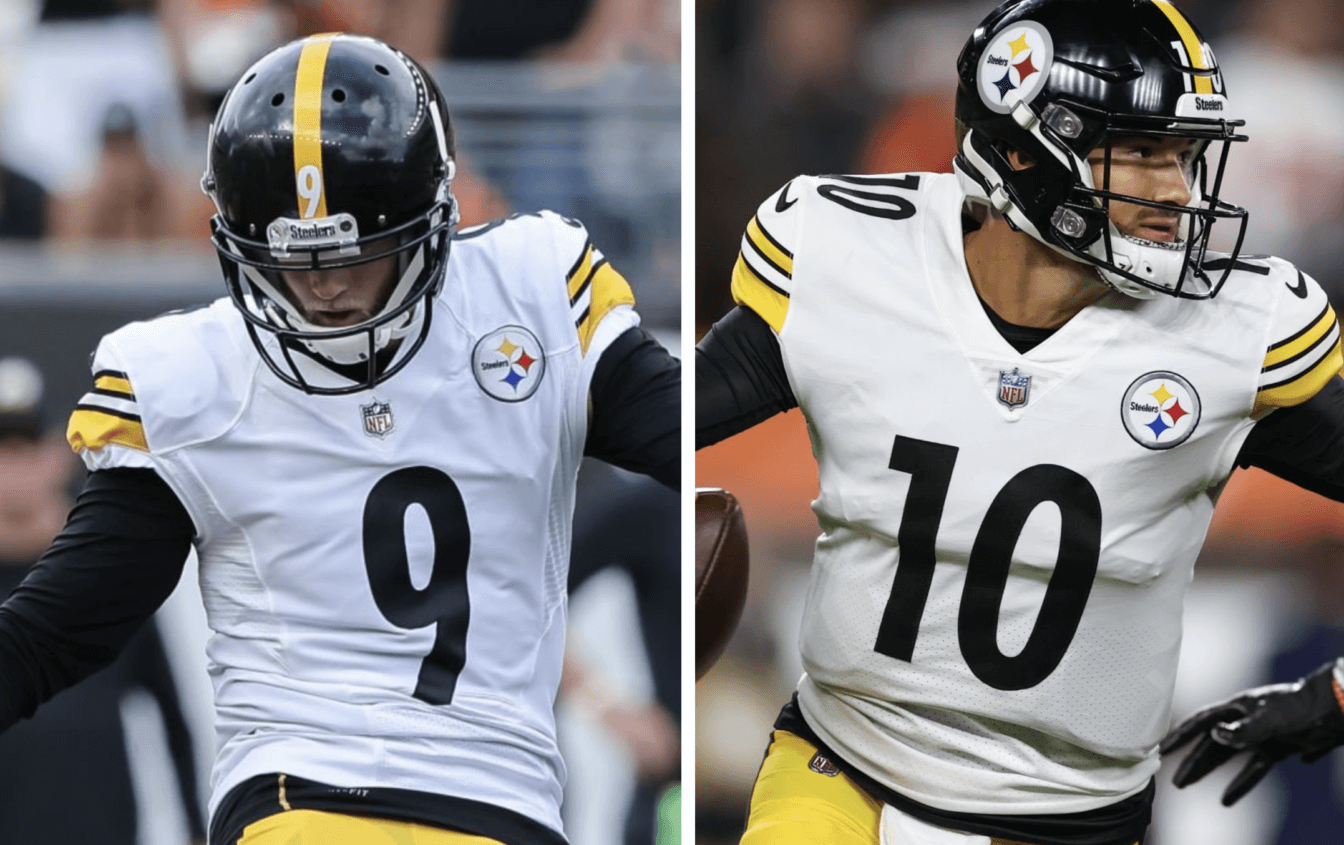 Is this just a thing with Boswell's white jersey? Nope — the seams are harder to detect on his black home jersey, but they're there. I adjusted the saturation on this shot from last December so we can see the seams more clearly: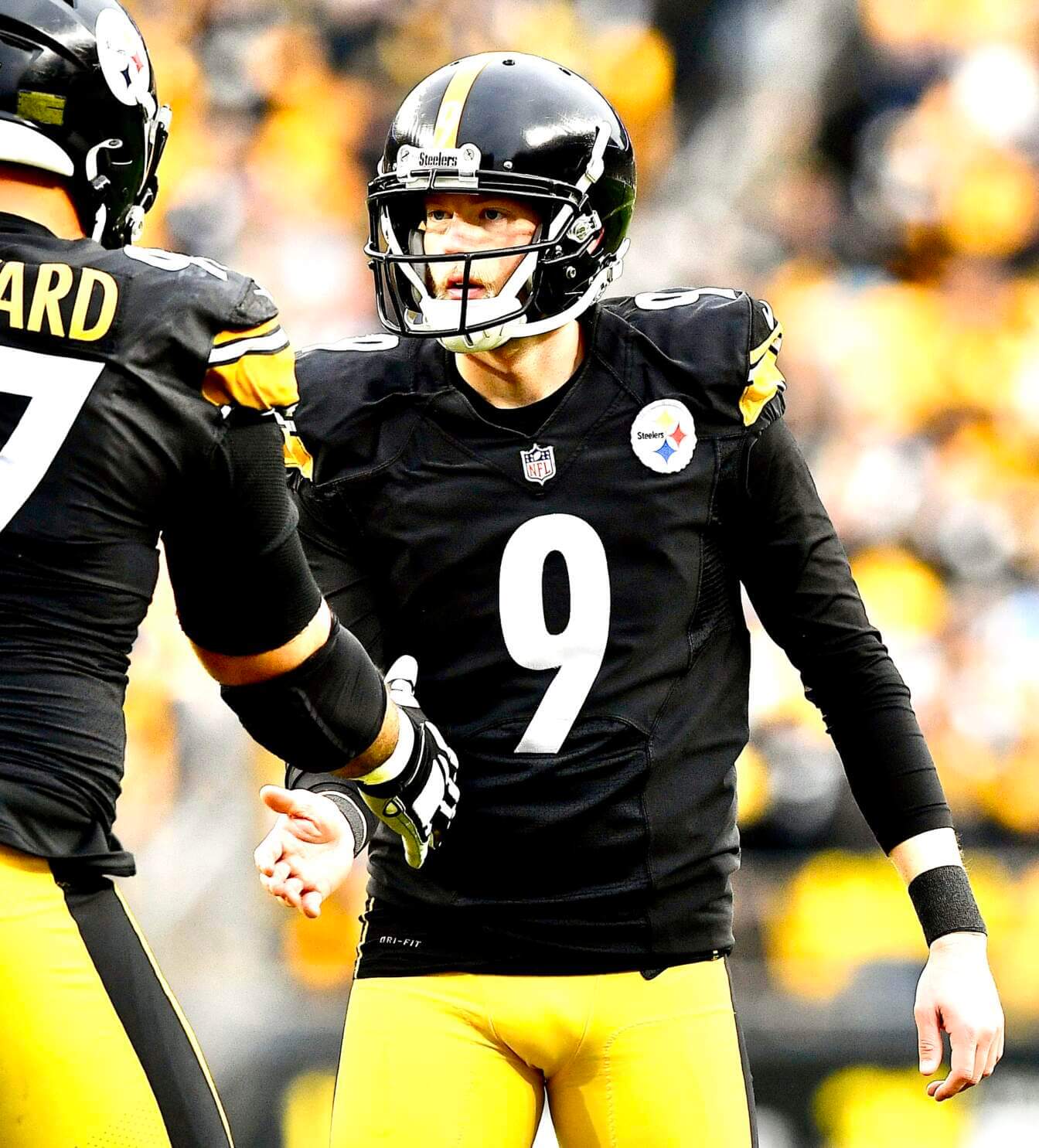 And what about the team's Color Rush jersey? Yup, same thing (again, I've blown out the saturation to make the seams more apparent):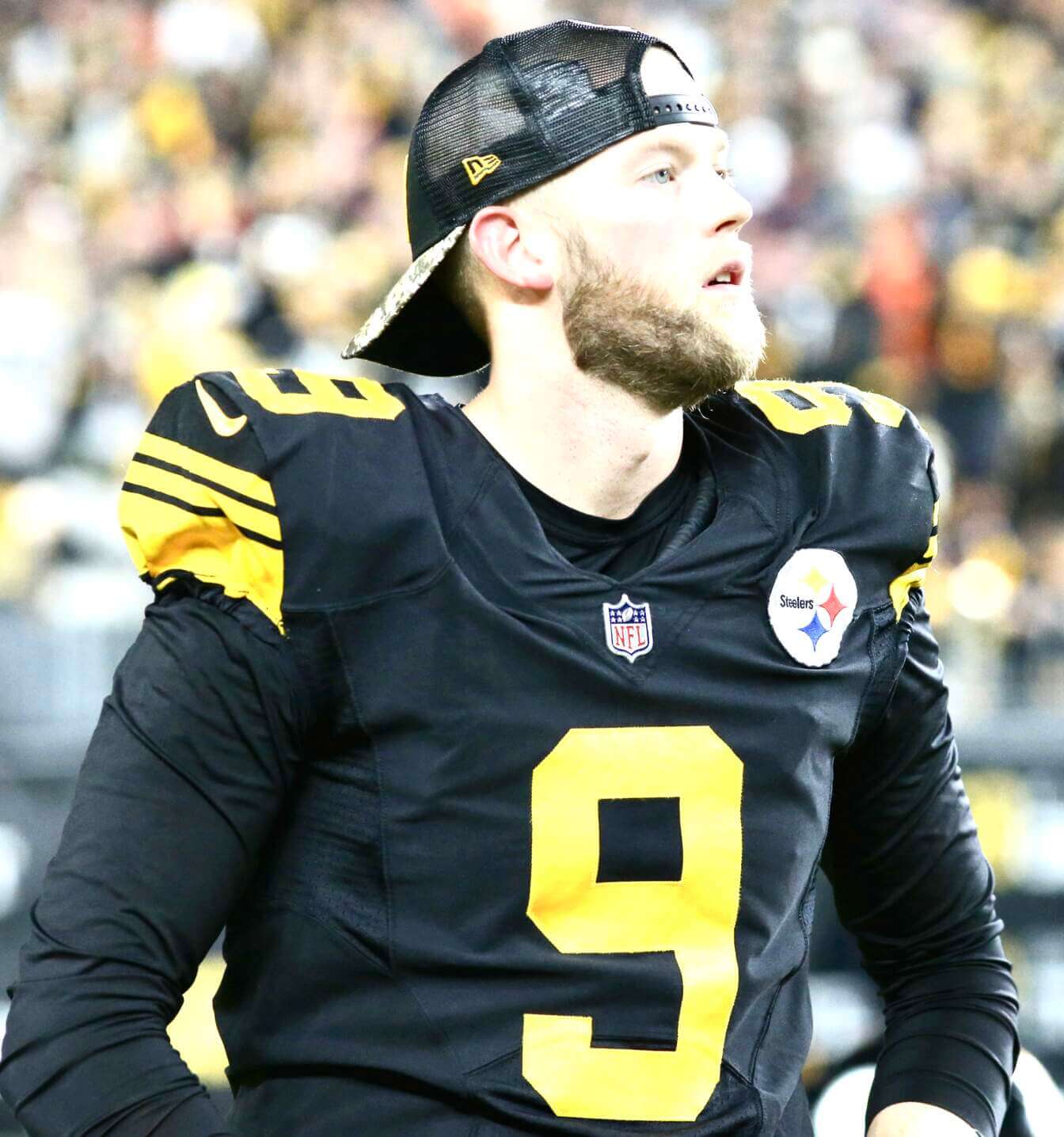 So it's official: Chris Boswell prefers the Elite 51 template. According to Gridiron Uniform Database, the Steelers (or at least the rest of the Steelers) last wore that template in 2016, which was Boswell's second year with the team. Does he prefer the old-style jersey for performance reasons, or maybe because of a superstition?
I emailed that question to Steelers communications director Burt Lauten. Honestly, I wasn't optimistic about getting a reply — this is the kind of deep-cut uni topic that team reps often don't want to deal with. To my pleasant surprise, however, Lauten responded right away: "From my understanding, since he wears small shoulder pads, he prefers the previous version that is custom-made for him."
In other words, it's not so much that he prefers this template — it's that he had three jerseys custom-fitted for himself and prefers to stick with those instead of having new ones made.
Are there any other kickers (or other players, for that matter) still wearing the old template while the rest of their team has upgraded?
(Big thanks to Joe Rybnick for making this post possible.)