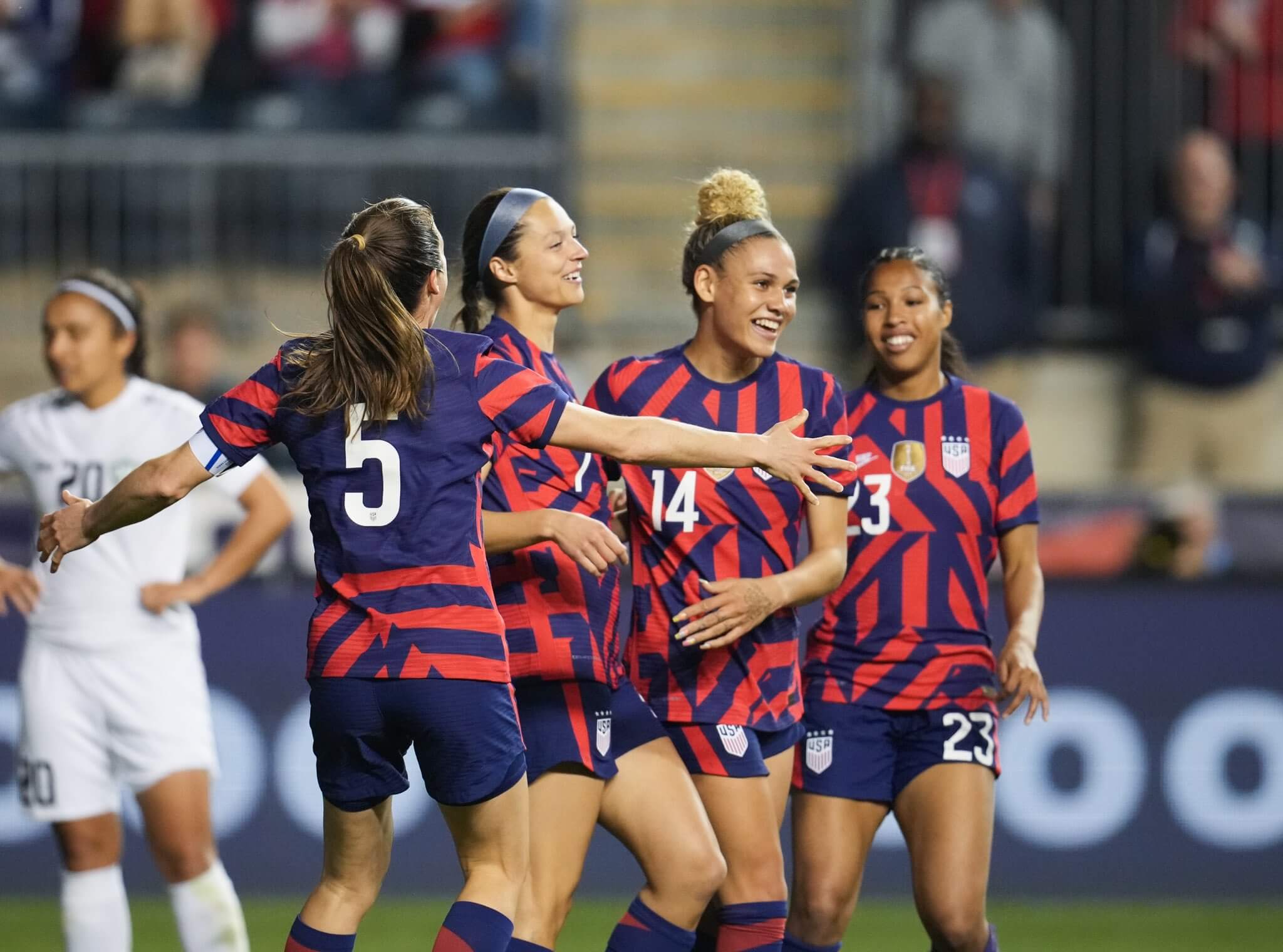 For many years here on Uni Watch, if a men's college basketball team got a new uniform, that news would appear in the Ticker as "New uniforms for Georgia Tech" (or whatever the school might be). Similarly, if a men's national soccer team got new uniforms, we would usually say, "New kits for Spain" (or whatever). In other words, we treated men's teams, and men's sports in general, as the presumptive default.
More recently, that has changed. When writing about college hoops, we now do our best to identify every team as either a men's or women's squad, and ditto for every other sport or league that includes men's and women's teams.
The person who deserves the credit for that is Jamie Rathjen, who joined the Uni Watch staff in the fall of 2017 and compiles the Tickers that appear on Mondays. A few years ago he began being more scrupulous about including gender distinctions in his Ticker reports and also began privately prompting me to add such distinctions throughout the site. (I've gotten much better about this, both in my own copy and when editing everyone else's copy, but sometimes I forget, so Jamie gently reminds me and I make the needed adjustments to the text.) Jamie also began seeking out more Ticker items about women's sports and has generally become our de facto advocate for women's athletics aesthetics.
I recently suggested to Jamie that it might be interesting for him to write a blog post about how he became interested in women's sports. He agreed, so I'll hand off the baton to him now. Take it away, Jamie.
How We Talk About Men's and Women's Sports
By Jamie Rathjen
Even though I've never tested positive for Covid, the pandemic definitely changed one thing for me.
In June 2020, the NWSL was the first U.S. pro sports league to return to action after the start of the pandemic. I was excited, because I've been a Washington Spirit fan since 2015. And yet I kept reading articles saying that either baseball (excluding soccer entirely) or MLS (excluding women's soccer) would be the first to return. I remember the writer of one such article claiming to not know the NWSL even existed.
I thought to myself that Uni Watch could be better than those articles.
Until then, I had never thought of women's sports as something I could bring to Uni Watch. I was brought on in part because of my knowledge of soccer, and that's a big subject area in itself, even considering only men's soccer.
Since then, however, I've gradually adjusted my focus. That year, I wrote the first of what has become an annual series of NWSL season previews. And I've tried to find more women's sports items to include in the Ticker. I've come to realize that there's a lot of uni-related material to find in women's sports, especially if you look outside the U.S., and finding it can diversify the voices represented on the site.
I've also tried to help make sure the site is not reporting in a way that excludes or overlooks women. In sports media, this is perhaps most noticeable around the March Madness basketball tournaments. Lots of writers refer to the "NCAA tournament," when they really mean "men's NCAA tournament," which will lead to factual mistakes. For example, when Rutgers made the men's tournament in 2021 and won a game, there were articles saying it was their first "NCAA tournament" appearance since 1991. This article makes that mistake, and also notes that they ended a 38-year winless drought and that they'd won multiple games only "once in school history." But none of that was true, because the women's team appeared in most of the intervening years and won plenty of times. The writer was acting as if women's basketball didn't even exist (which, in his mind, perhaps it didn't).
I never said anything to Paul about what I was doing, but he apparently noticed. In May of last year, he forwarded me an invitation to a Women in Soccer webinar, which I signed up for. One of the featured speakers was USA Today columnist Christine Brennan, who shared an anecdote from her time at The Washington Post in the 1990s. The paper's golf writer was away covering the men's U.S. Open, so Brennan asked the sports editor if they were going to cover the women's U.S. Open going on shortly after.
"Yeah, you're covering it. You go," Brennan remembered the editor saying. She said she wished the golf writer had covered it, but she was still was still impressed by how simple the solution had been: "Simply going into the office and just saying 'Why aren't we doing this?,' and all of a sudden, we were doing it," Brennan said. That reinforced the notion that if I want to see more coverage of women's sports on Uni Watch, I can make it happen simply by taking the initiative.
I find it really fulfilling to see what I can dig up every week, what stories these women's teams are trying to tell through their uniforms. If I can contribute a tiny bit to growing these leagues by giving them some extra attention, it feels like progress.
As I've followed more women's leagues, I've really become aware of the world-class talent on display. For example, one of the most elusive feelings in soccer is finding a winger who gets you excited every time they touch the ball, and the Spirit have that with Trinity Rodman, who was recently ranked as the best 21-or-under women's player in the world by ESPN. What blows my mind is that Rodman plays in front of a few thousand people at a time for a team whose season tickets are, I would say, eminently affordable compared to other leagues. How lucky are we that talent like that is so accessible?
One of the most appealing things about women's sports is a sense of belonging to something that's getting bigger, because all the leagues have fan bases that just want to see these leagues grow and be successful. So significant milestones grab attention, like FC Barcelona setting the officially known women's soccer attendance record twice in a few weeks earlier this year, or motorsports' W Series getting new U.S. and U.K. TV contracts this year to match Formula One's contracts.
These women's leagues, and women's sports in general, have had much less time to develop than the various men's games. The WNBA began play only 25 years ago and the NWSL in 2013; last week you may have noticed lots of articles marking the 50th anniversary of Title IX; and in England, a total ban on the women's game from Football Association members' grounds wasn't lifted untiol 1971, with the modern Women's Super League starting in 2011. (To put that in some perspective, when the men's English Football League started its 12th season in 1899, it was still the late Victorian era and the FA had already been organizing the sport for close to 40 years.)
As I've delved more deeply into women's sports, I've noticed that some of the uniforms are patterned after a male counterpart (especially in soccer, because more and more prominent women's teams are run by clubs with prominent men's teams) while others aren't. Either way, though, women's sports teams tend to make really sensible design decisions. Even when they use bright colors, the uniform doesn't turn out garish. That's resulted in some real classics, like some of the 2021 NWSL shirts. Even when a design seems out there, like the WNBA's Indiana Fever doing a jersey based on Netflix's Stranger Things, or four women's cycling teams all ending up with purple and orange jerseys this season, I still tend to like the results.
Women's teams have also put forth some fresh design perspectives, such as soccer teams using floral patterns, which I think have worked very well. Also, when a women's team bases its design on what the men's team wears, they sometimes change something about it to make it distinctive. There are some really good examples of this with Adelaide (the first two of the photos shown below) and Fremantle in AFL Women's:


While I've primarily written about progress in this piece, there is still more to be made. Several big sporting events this summer, like two major "open" golf tournaments, the men's Tour de France (with a weeklong women's edition for the first time this year!), and the women's soccer Euro 2022 have organizers or governing bodies that only list the gender in their women's events. Another such organization, FIFA, is holding its World Cup (for men) starting in November, but that's not before the under-20 and under-17 Women's World Cups (with "Women's" as part of the official name) are held in the intervening months.
In addition to tournament names, there's also the issue of league names. For example, I've seen some WNBA writers and fans informally refer to the NBA as the MNBA. Of course, you could also go with the approach taken by the National Women's Hockey League, which last year removed its gender signifer and renamed itself as the Premier Hockey Federation.
———
Paul here. Thanks for this, Jamie — it's all good food for thought. And thanks also for making me more cognizant of these issues and, in the process, making Uni Watch a better place.
• • • • •
• • • • •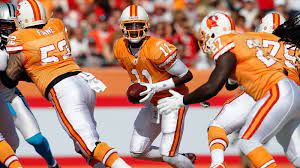 Bulletin preview: When the NFL recently lifted the one-shell rule, a lot of people said, "Great, now we can finally see all those great throwbacks that got blocked by the stupid rule!" But is that really true? Sure, most of us will be happy to see Pat Patriot and Bucco Bruce again, but are there really that many worthwhile NFL throwbacks that were blocked by the one-shell rule? In an attempt to answer that question, I've prepared a team-by-team list of my picks for the best available throwback option with a non-primary helmet shell color for each NFL team. It will run on Bulletin in two parts — NFC tomorrow and AFC next week.
My Premium Subscribers will receive the NFC article in their in-boxes tomorrow morning. If you haven't yet subscribed, you can do that here (you'll need a Facebook account in order to pay). Don't have or want a Facebook account? Email me for workaround info. Thanks!
• • • • •
• • • • •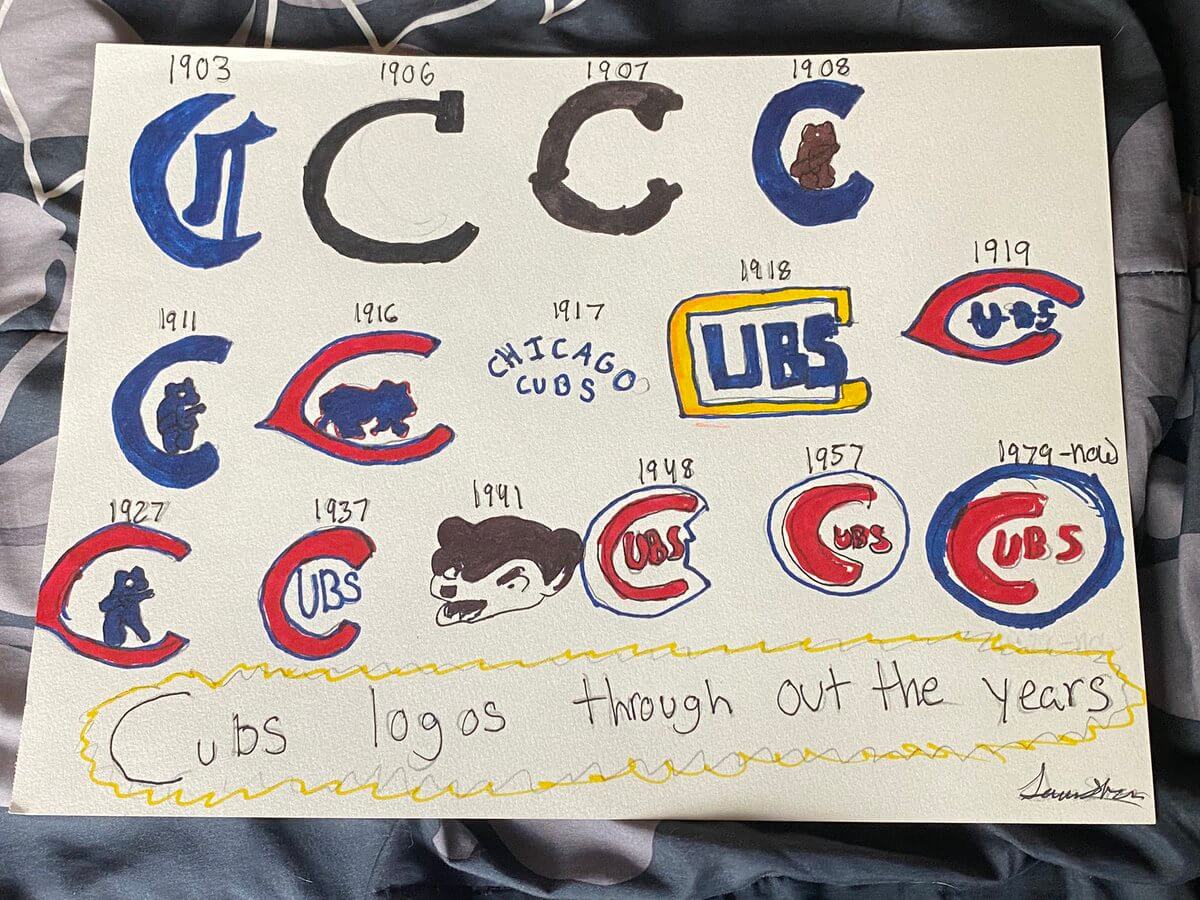 Click to enlarge
Start 'em young: Reader Steve Sher's 13-year-old daughter tried her hand at rendering all of the Cubs' logos. Love this so much!
• • • • •
• • • • •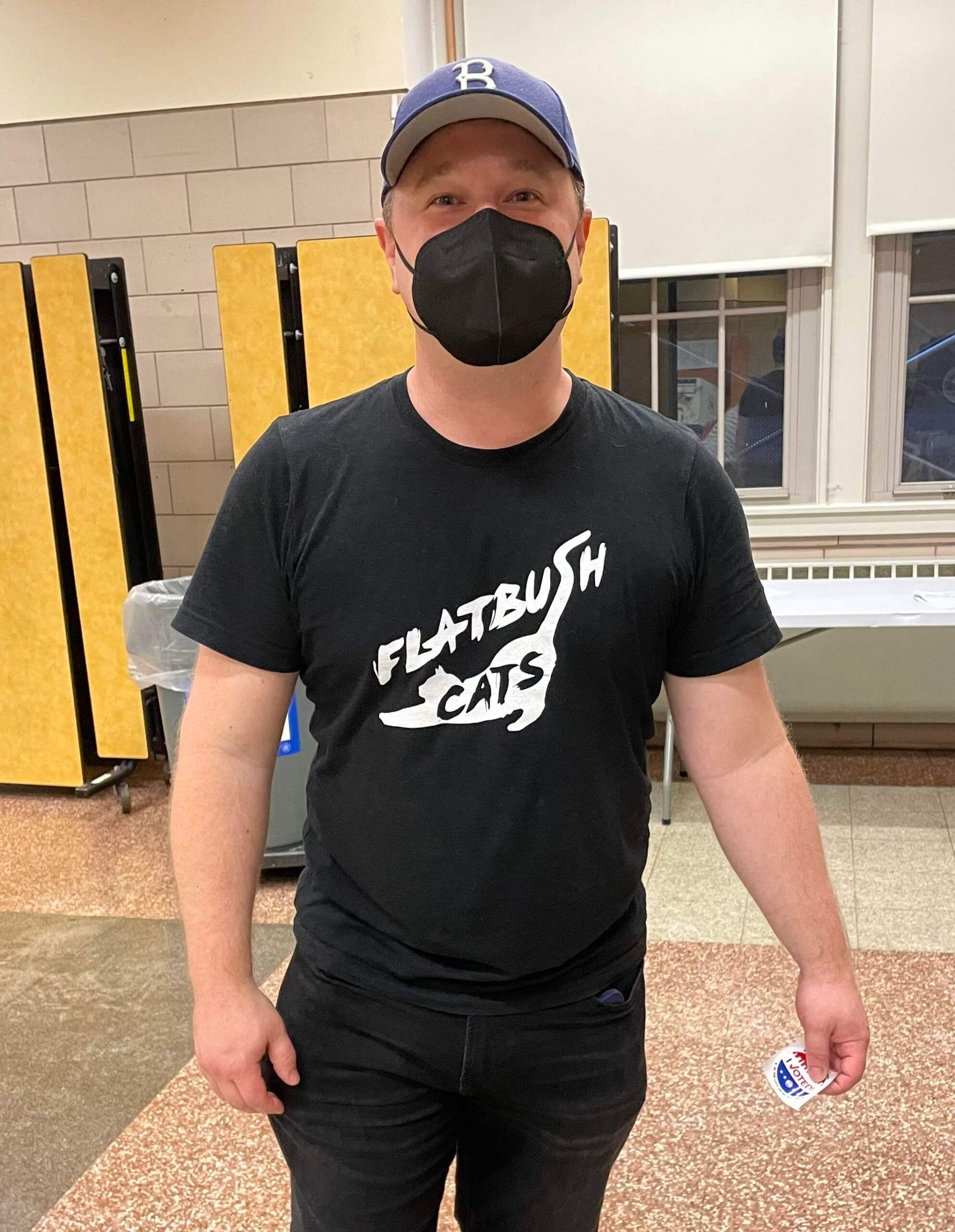 Click to enlarge
Meow: I spotted this guy at my local polling place when I went to vote yesterday. I loved the T-shirt design, so I asked him if it was for a softball team or something like that. Turns out it's actually for a cat rescue organization that he volunteers for. Either way, great design!
• • • • •
• • • • •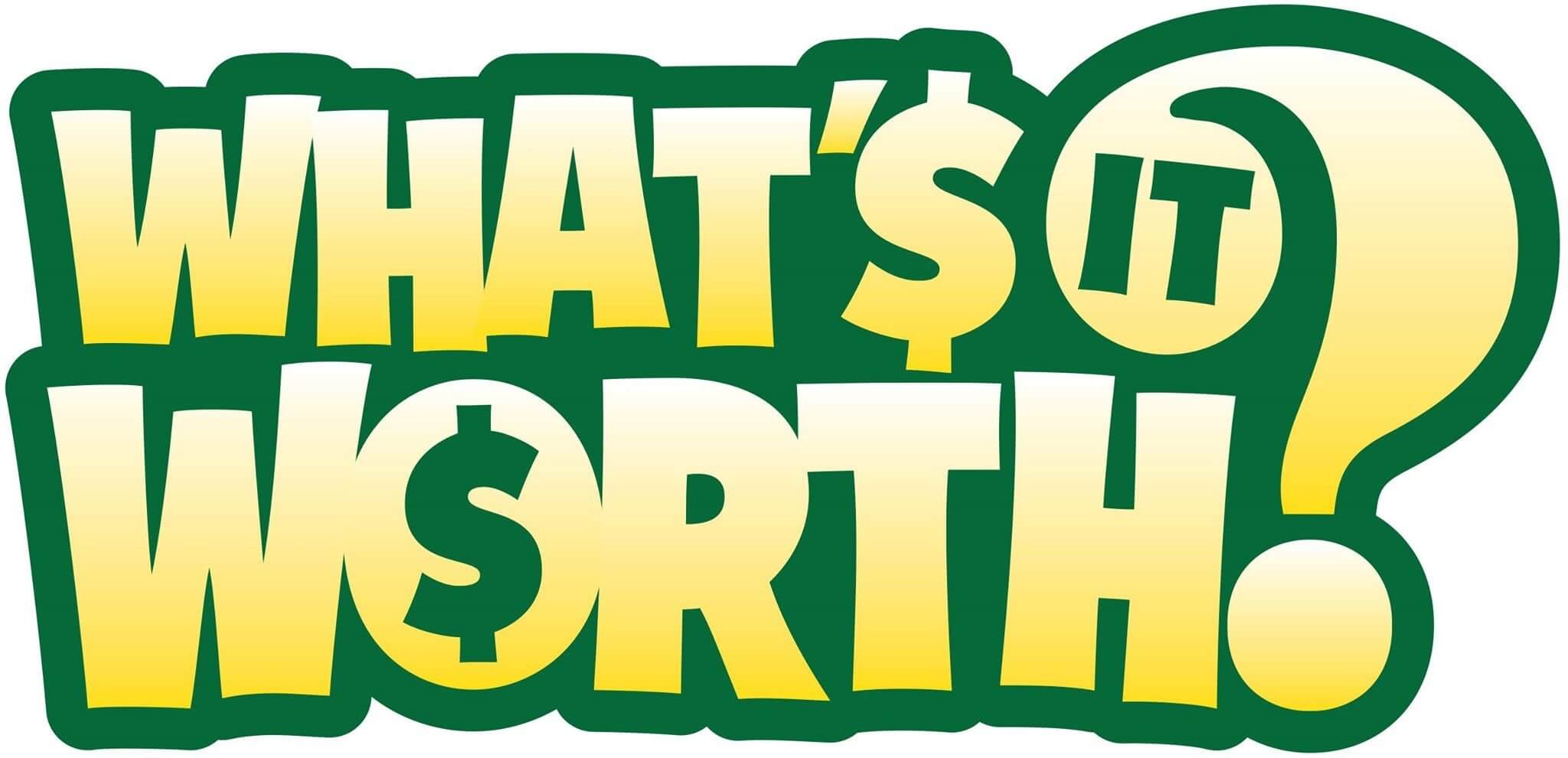 "What's It Worth?" reminder: In case you missed it on Monday, we're once again partnering with Grey Flannel Auctions to offer free, no-obligations appraisals of your sports memorabilia items. Full details here.
• • • • •
• • • • •
The Ticker
By Lloyd Alaban

Baseball News: The Orioles have recently worn uni combos they've never worn before. On Monday, the club wore their road greys with their alternate O's cap. On Saturday they didn't wear their orange tops, which are their regular Saturday unis. At last Saturday's home game, they wore their black tops with their regular home caps — a double rarity, and triple rarity if you count black tops at home for a day game (from Dan Matthews). … Phillies P Ranger Suárez says he'll wear stirrups for today's start. Here's hoping he doesn't wear them backwards or with high-top shoes, as he did in that photo. … Phillies OF Oscar Mercado wore No. 35 last night — the first Phillie to do so since P Cole Hamels was traded in 2015 (from Trevor Williams). … A Marlins blog is running a series on the history of major league ballparks (from Kary Klismet). … In this 1933 publication from the Chicago World's Fair, a Safety Glass Manufacturers' Association ad promises that "one of the biggest thrills of the fair" is to throw baseballs at a glass target (from Max Weintraub). … Mariners 1B/DH Carlos Santana has his nickname, Slamtana, printed on his sunglasses (from Stephen Petit).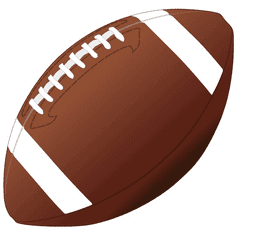 Football News: Some Packers fans on Reddit want to see the team make some uni changes (from Scott Hurley).


Basketball News: Numerologist Etienne Catalan has the latest in NBA uni number assignments. … Here's another article saying the Sixers could be bringing back their black jersey (from our own Phil Hecken).

Soccer News: New home kit for Paris St. Germain (from @acquijpayya). … Turns out Premier League clubs releasing shirts every year is doing a lot of harm to the environment (from our own Phil Hecken). … The next few items are from Ed Zelaski: New away shirt for Spanish club Leganes. … New home kit for Oldham Athletic of England. … New home and alternate shirts for Huddersfield Town of England. … New away shirt and third shirt for Plymouth Argyle of League One in England. … Mexican club Mineros de Zacatecas did a new shirt reveal in front of a mural, which got some attention because the mural included a drawing of a penis (from @AaronBaronHill). … The Tiny Football Car, a remote-controlled car modeled after the Volkswagen ID4, got a Pride-themed paint job. Tiny Football Car was used to carry the ball out during Euro 2020 last year (from Wade Heidt). … Real Madrid has released renderings of their renovated home stadium, Santiago Bernabeu. In the video, they show the exact field for Super Bowl XXX, which featured the NFL's Dallas Cowboys and Pittsburgh Steelers, and also show a rendering of the NBA's L.A. Lakers' former court (from Moe Khan). … The next few items are from Kary Klismet: New home kits for Dutch side Heerenveen. … New kits for Bundesliga side FC Augsburg. … New kits for Fortuna Köln of German fourth-tier Regionalliga West.

Grab Bag: New athletics logo for the University of Texas-Rio Grande Valley (from Kary Klismet). … Virginia volleyball posted their player numbers for next season. Says our own Jamie Rathjen: "That's not very common for a UVA team to do — none of the teams I watch regularly do it." … Also from Jamie: The men's cycling team EF Education-Easypost is going to use some of its ad space during the men's Tour de France to promote the women's Tour, which for the first time is being held over a week (not just one day) after the men's race. …. Tennis player Coco Gauff wore an all-white varsity jacket at Wimbledon yesterday, perhaps a reference to her recent high school graduation (from our own Brinke Guthrie). … Also from Brinke: Tennis player Jelena Ostapenko risked violating Wimbledon's all-white dress code yesterday by wearing a cream-colored skirt . … New helmet design on the way for U.S. Air Force pilots (from Timmy Donahue). … The rock band Kiss was mocked for displaying an Australian flag during a concert in Austria (from Steve Kriske). … All Elite Wrestling's belt for its All-Atlantic Champion features the flags of two countries — Japan and China — that aren't even on the Atlantic Ocean (from David Firestone).