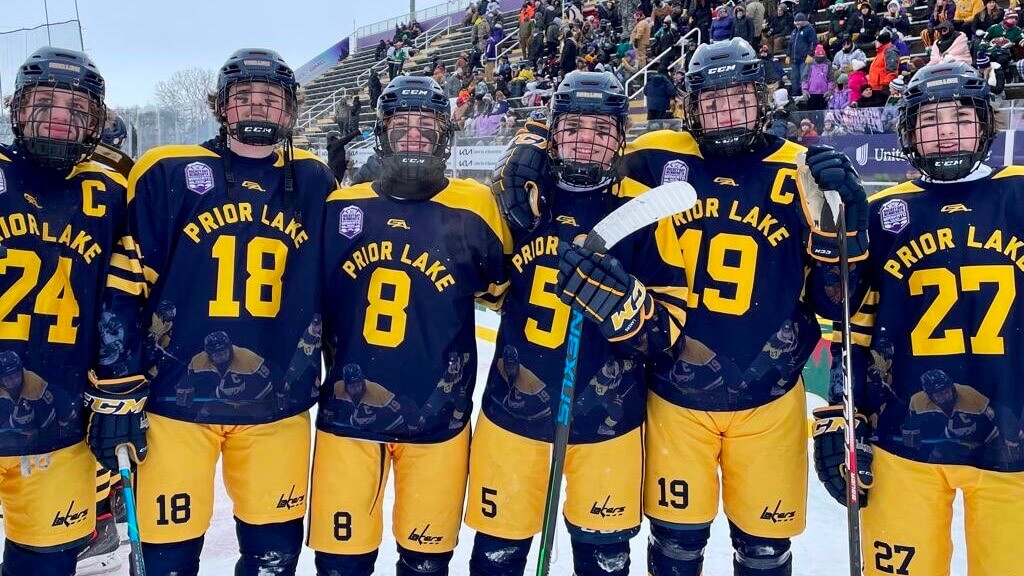 Click to enlarge
Thanks to the recent Minnesota State High School League's Class AA Boys Hockey State Tournament, I recently learned about the hockey team from Prior Lake High School, just south of Minneapolis. As you can see, they have a lot going on with their uniforms, including uni-numbered pants and a football-style front-number treatment. But the real story, as you can see, is that the jerseys have ghosted versions of hockey players — presumably former Prior Lake stalwarts — sublimated into the fabric.
I've never seen anything like this. And the sublimation isn't limited to the abdomen — additional players are visible on the sleeves: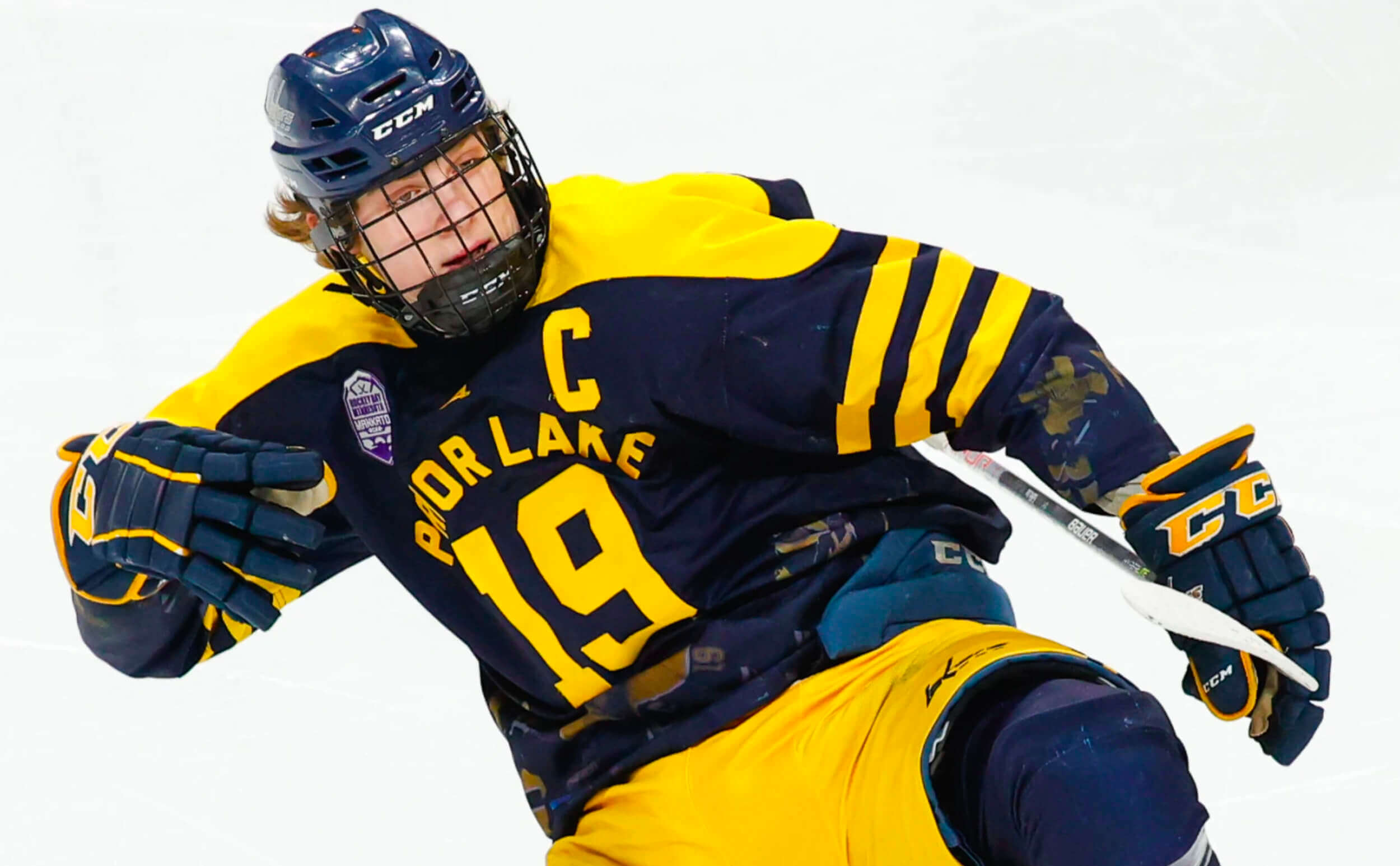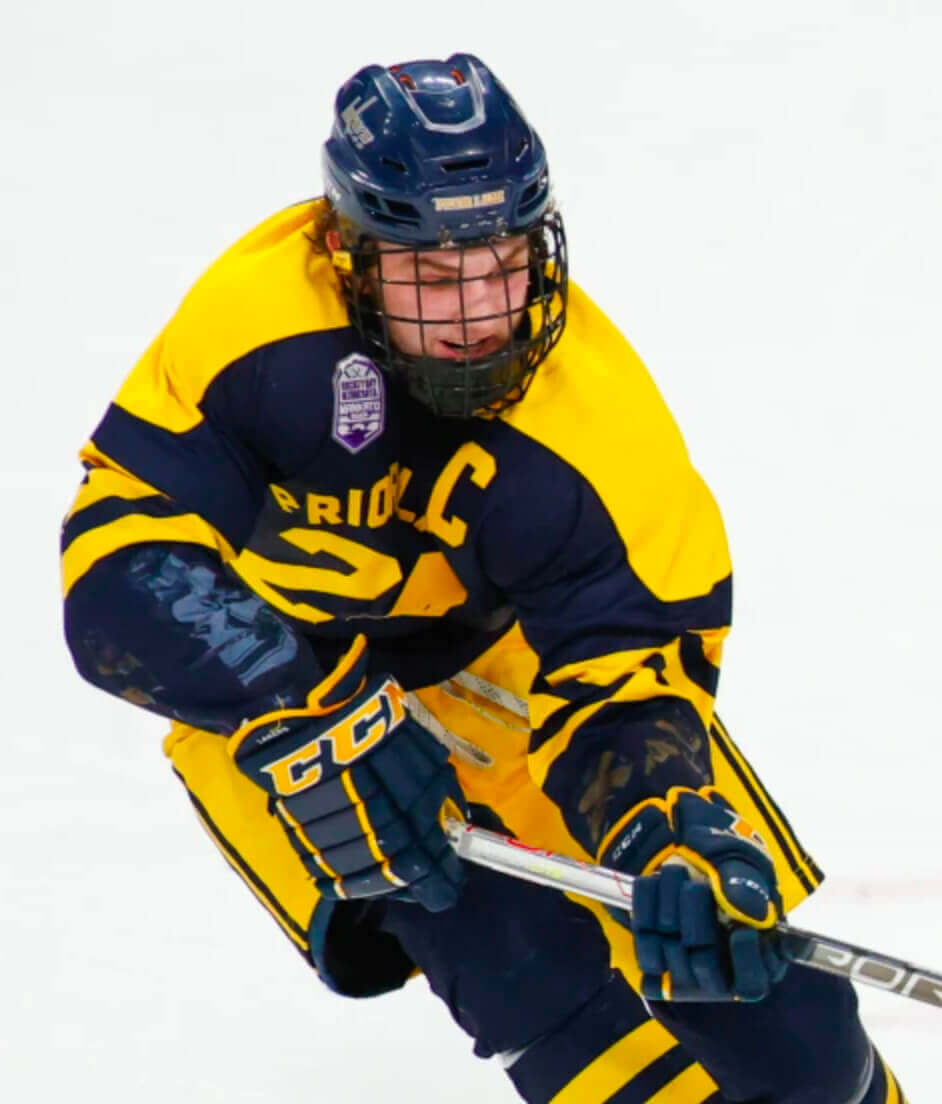 What's that I hear in the background? I think it's someone asking, "Does the sublimation on the abdomen extend around to the sides?" Glad you asked — yes, it does: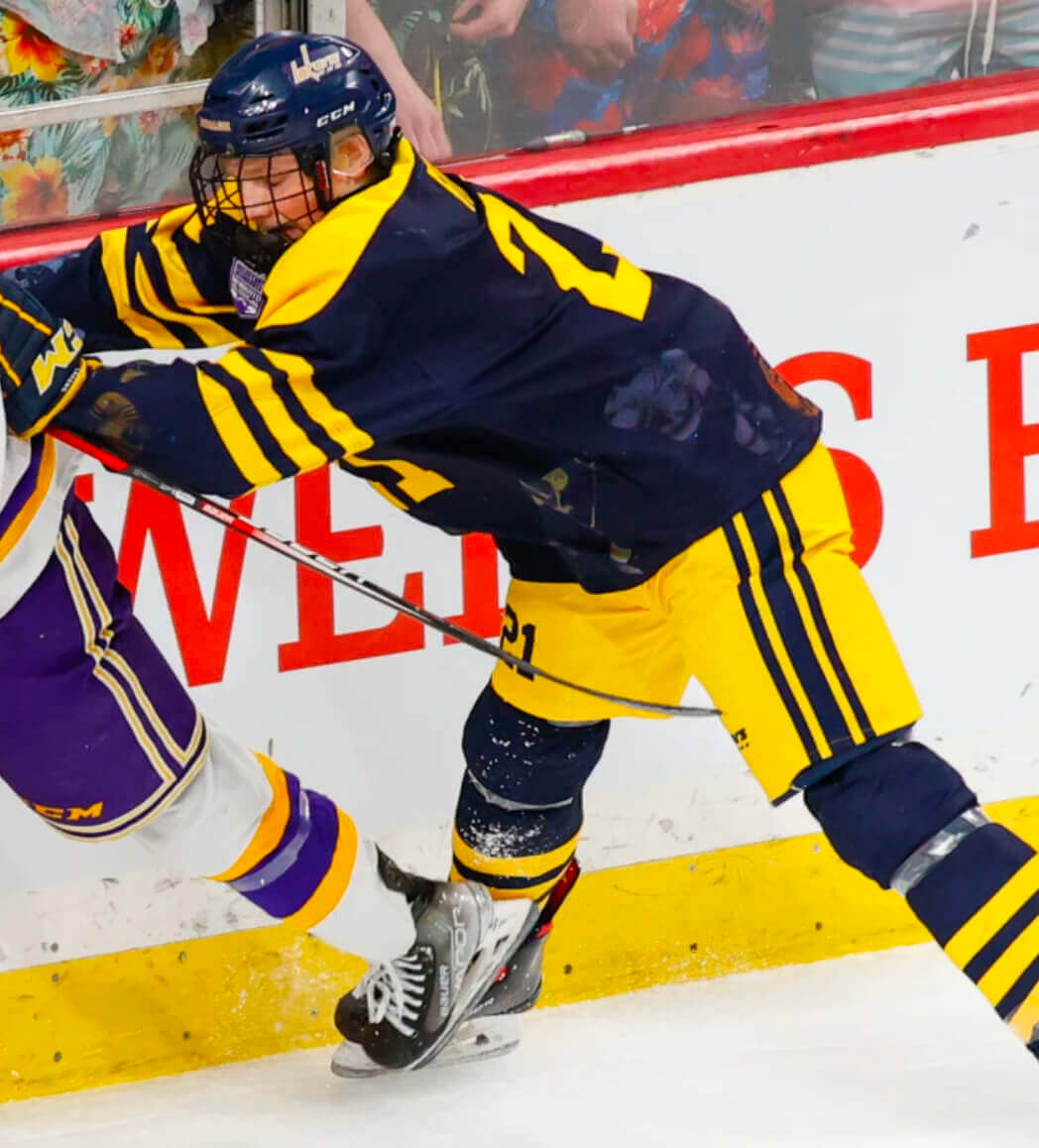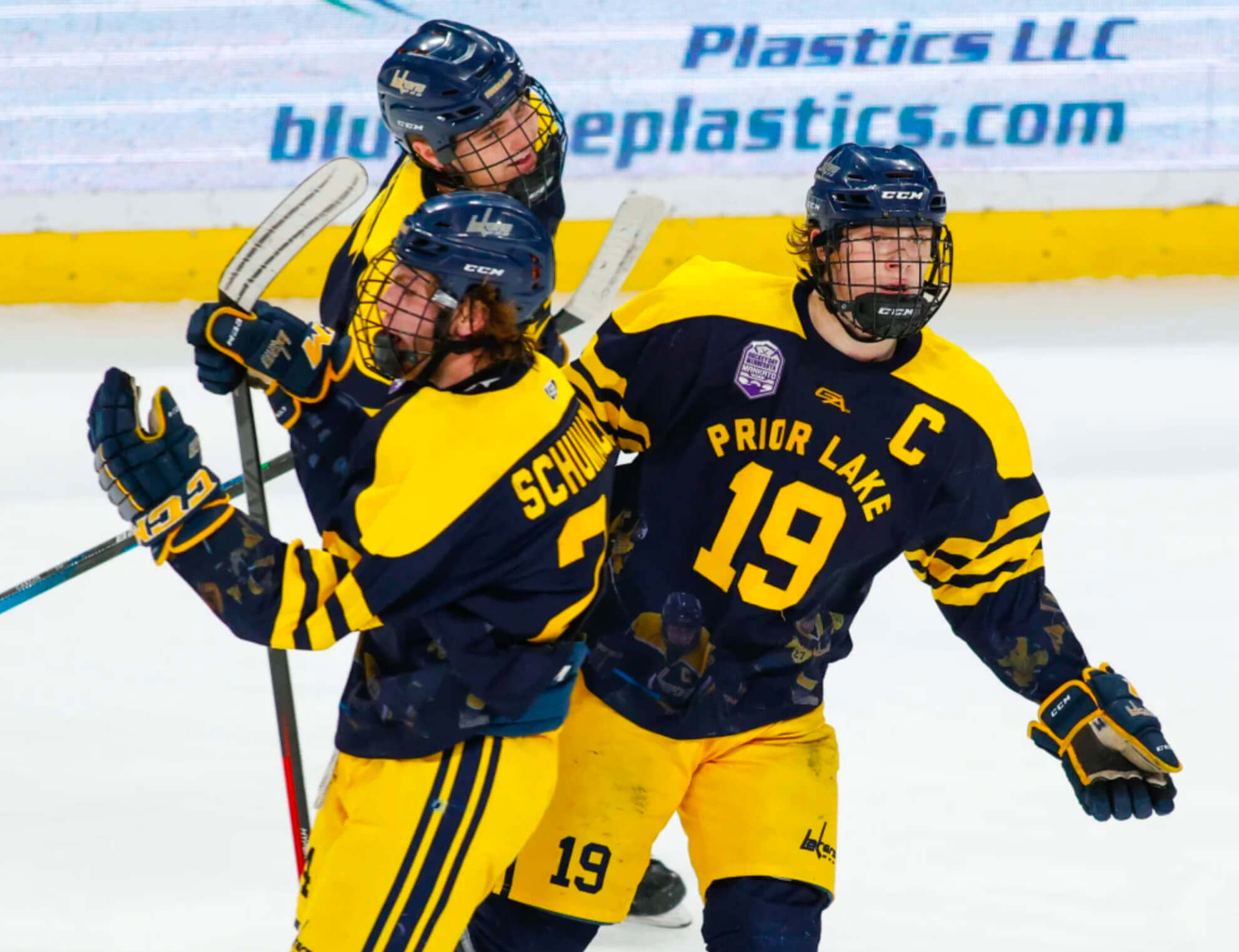 And as you've probably guessed by now, there are even more player images on the back of the jersey, creating a full wraparound effect: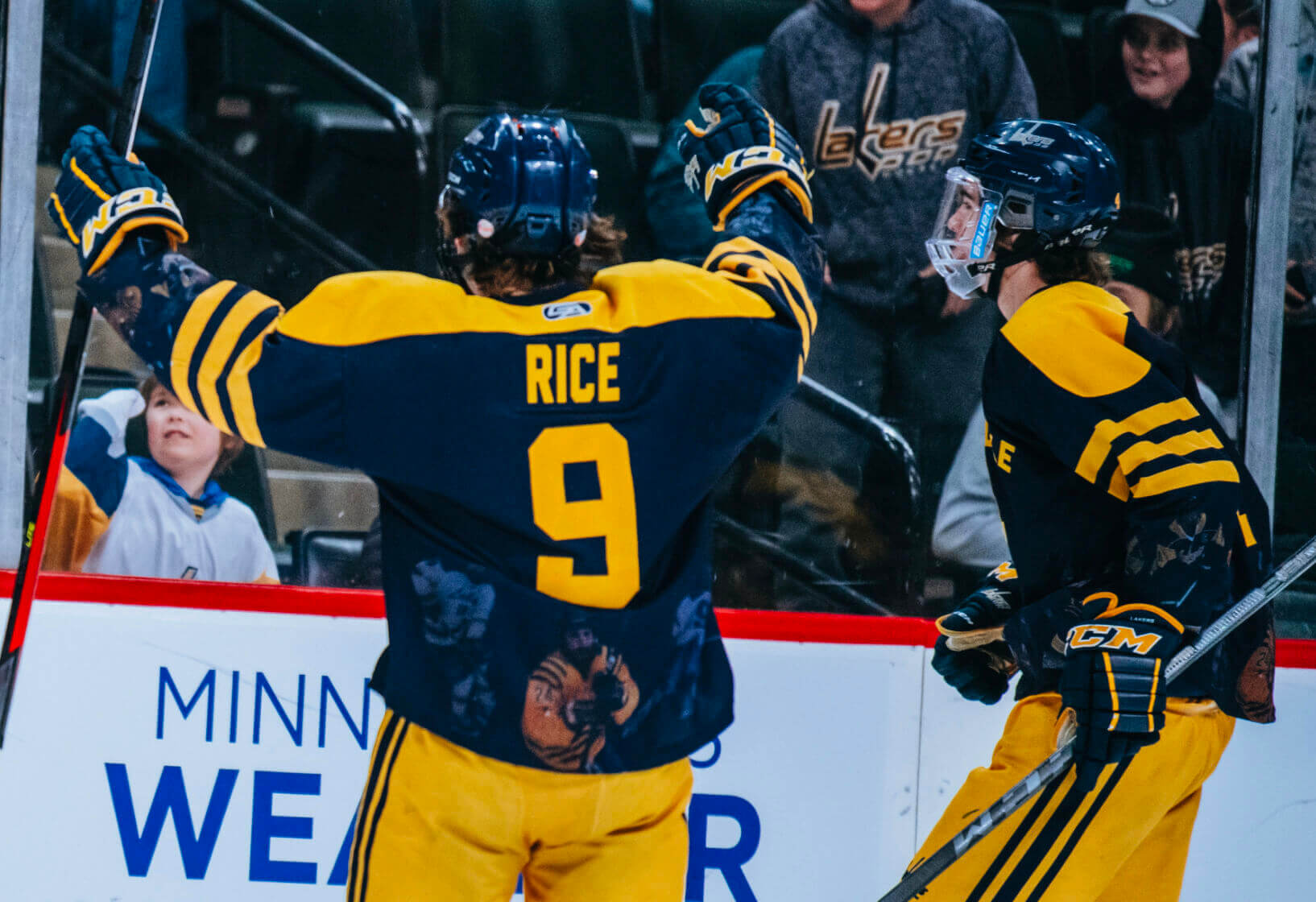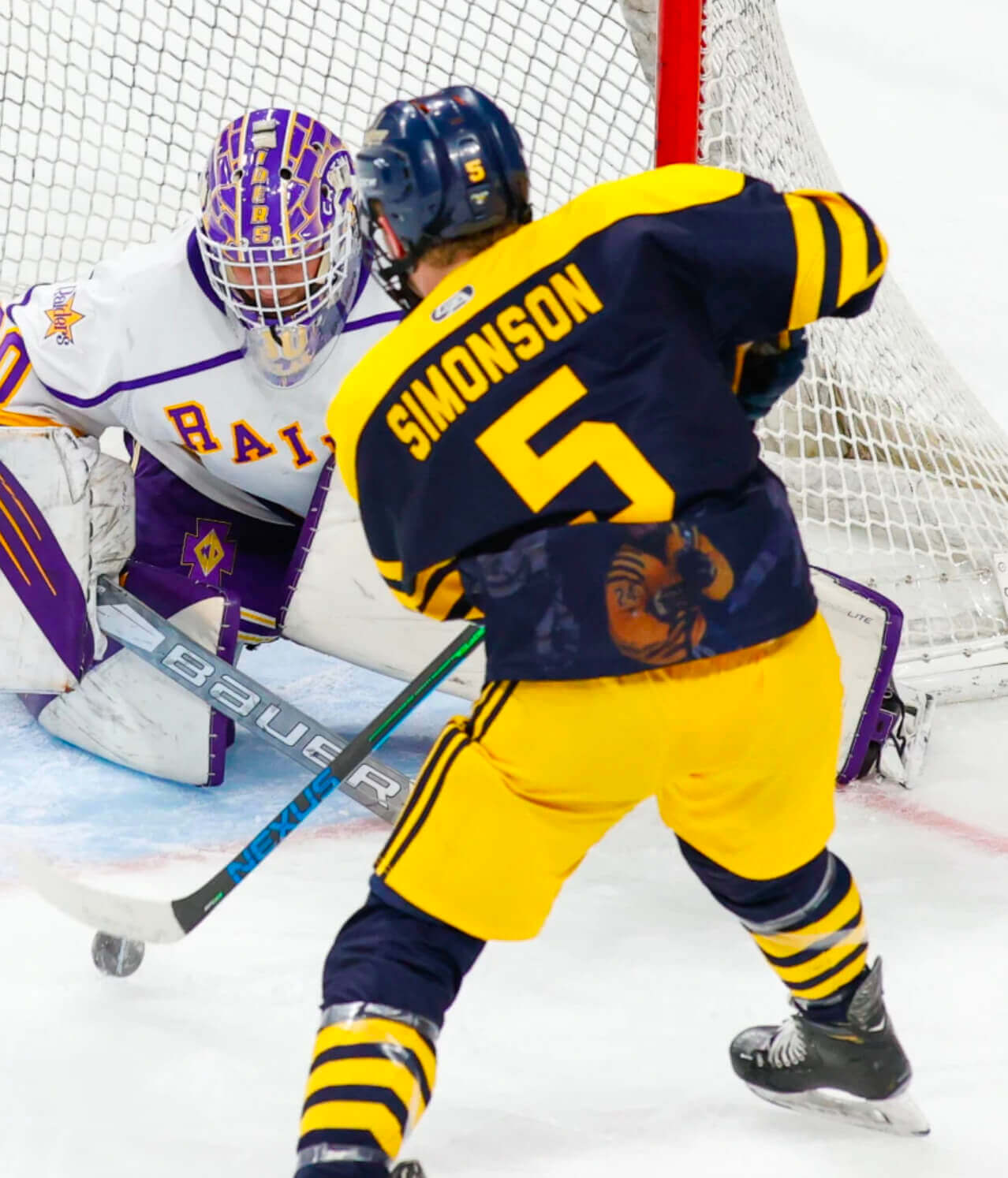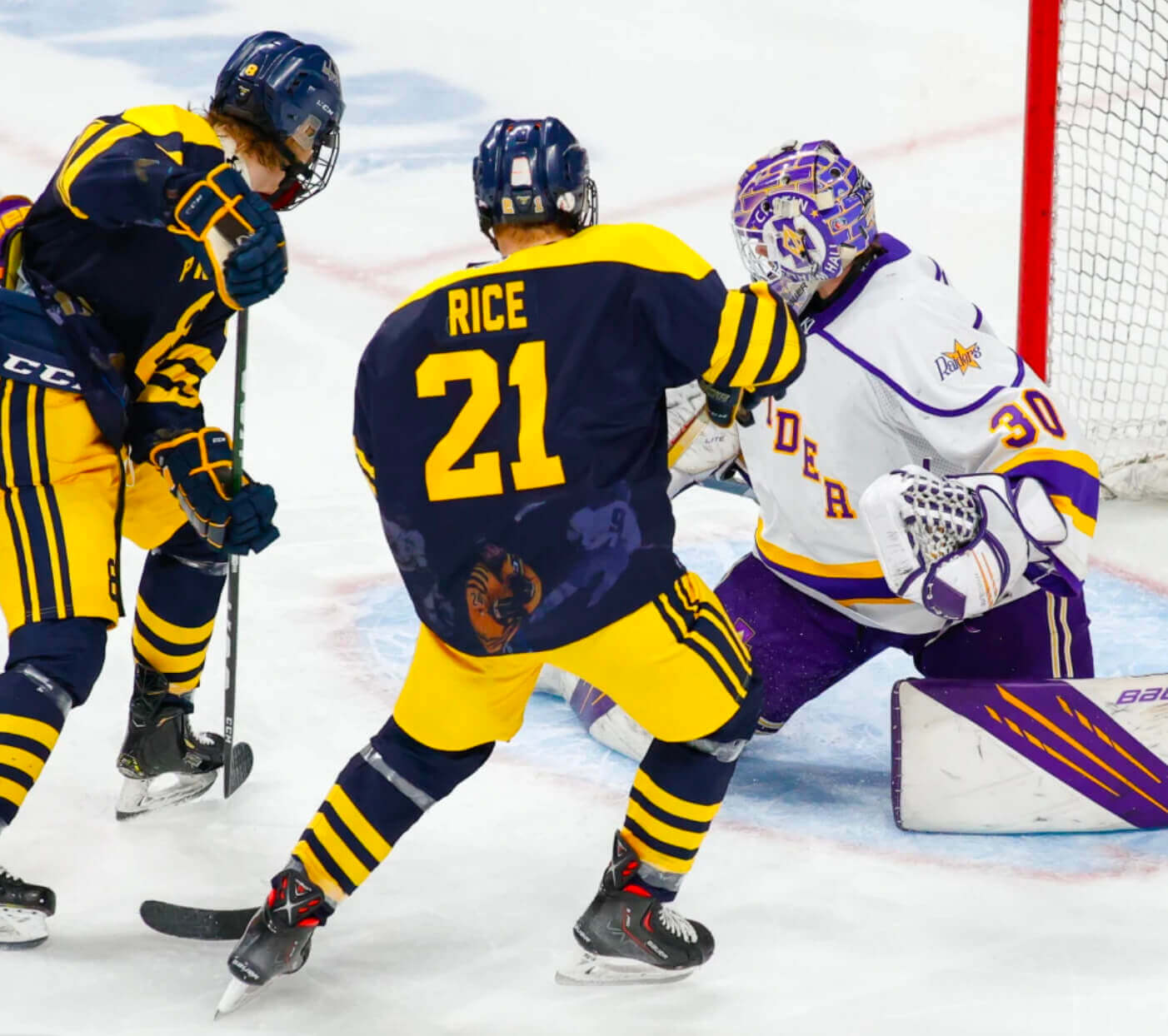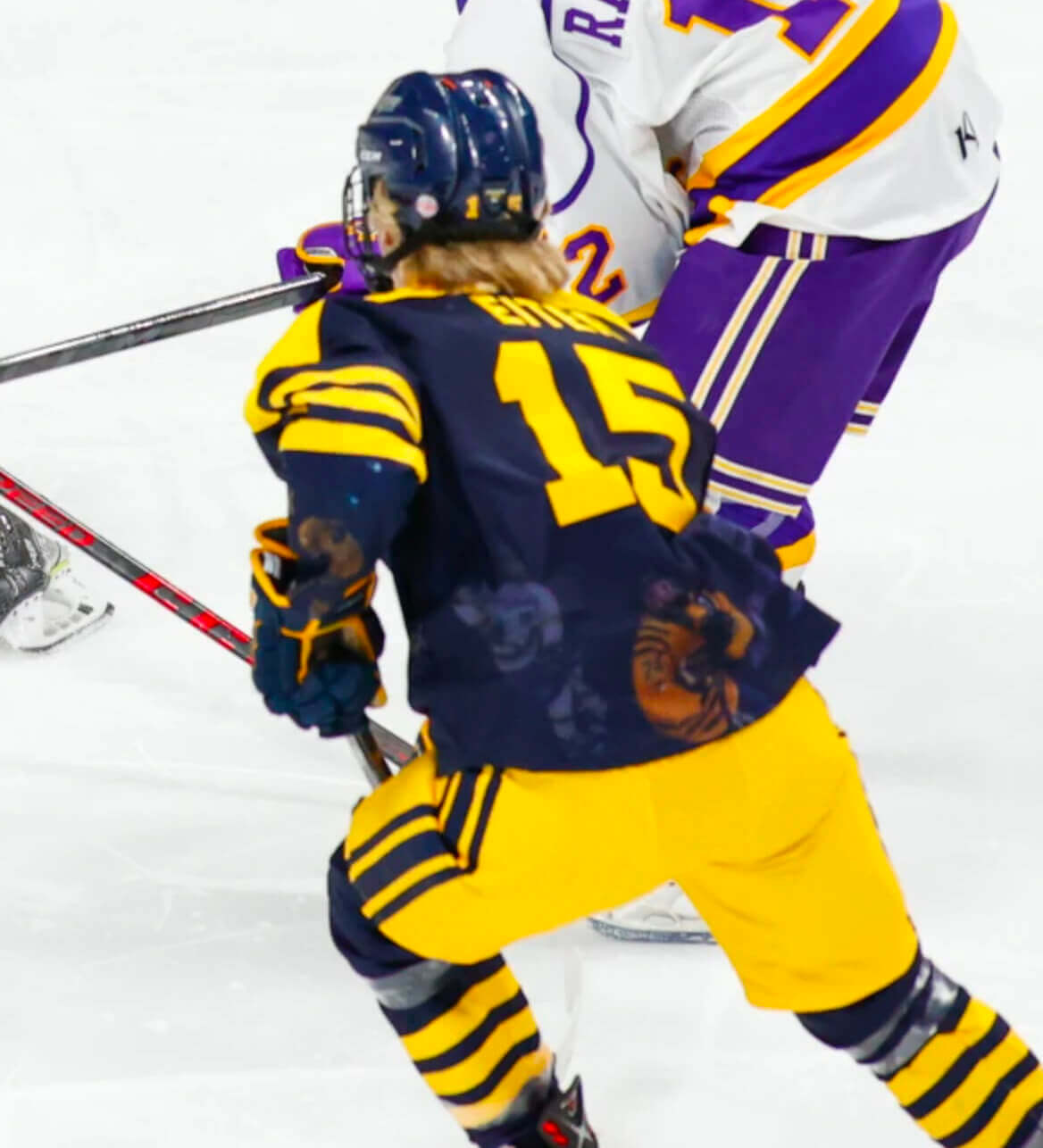 ———
Intriguing stuff, no? If the ghosted players are, as I surmise, former Prior Lake standouts, then it's like the team is wearing its own de facto Hall of Fame on its jerseys!
I wanted to learn more about this, so I tried to get in touch with the team's coach. But despite three or four emails and a voicemail, he didn't respond — disappointing. So for now we'll have to appreciate these unusual uniforms without further background insights. In any case, a unique look!
Meanwhile, did you notice the logo on the team's left pant leg? It's a little hard to see, so here it is on another on of the team's jersey designs: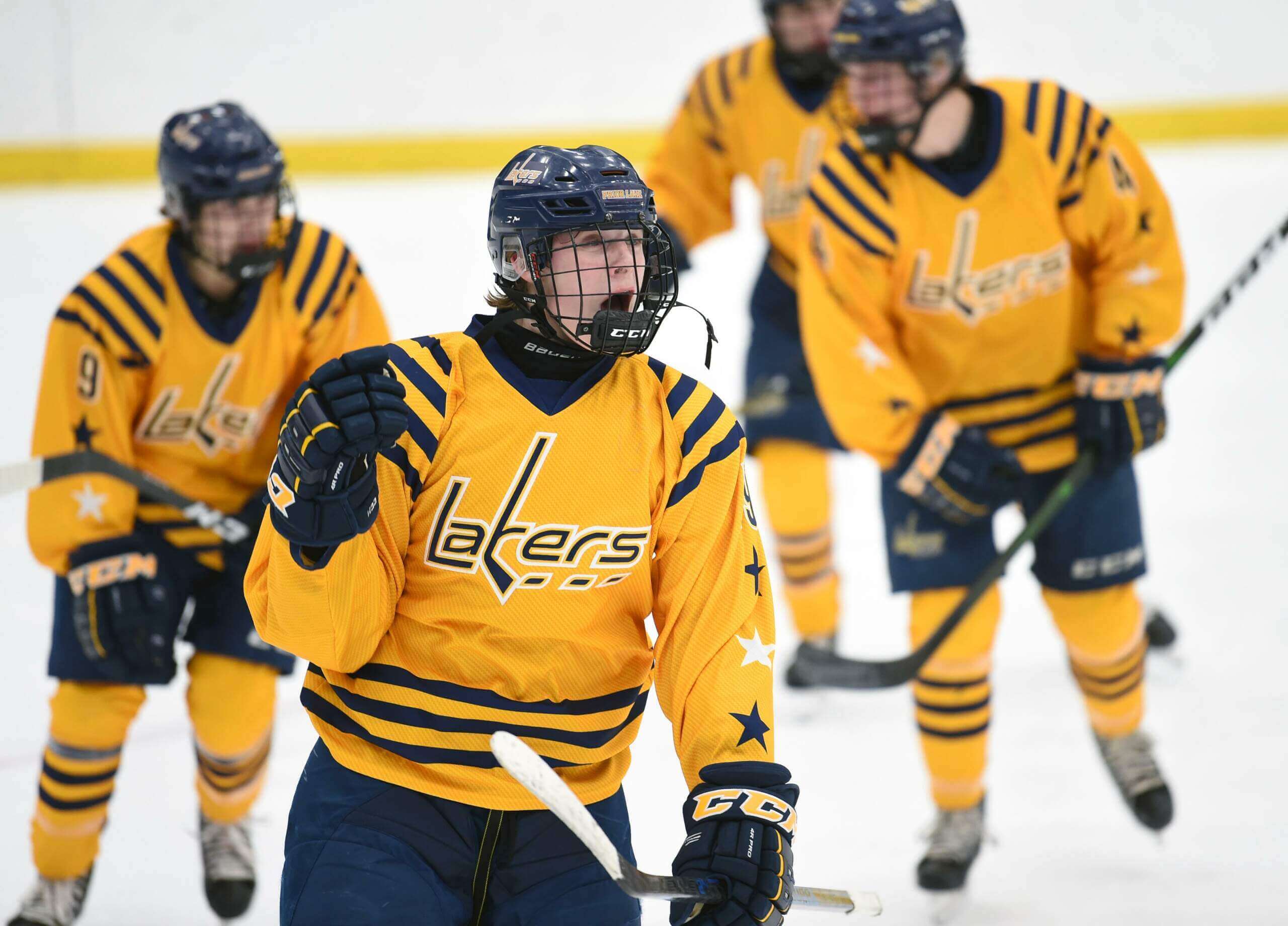 So the team is called the Lakers and their wordmark is based on the Washington Caps' logo. Like I said at the top of the page, this team has a lot going on!
(Big thanks to Jason Scherschligt and Spencer Gustin for bringing the Prior Lake uniforms to my attention.)
• • • • •
• • • • •
Marc-Andre Fleury causally playing without a glove. This guy is an absolute warrior pic.twitter.com/Dp7WK3246T

— Jesse Pollock (@jpolly22) March 21, 2022
Look ma, no glove: Bizarre scene the other night, as Chicago goalie Marc-André Fleury lost his catching glove in a scrum and played a sequence bare-handed. Crazy!
Speaking of Fleury, he was traded yesterday to the the Wild and made his first appearance on the ice for Minnesota last night still wearing his Chicago mask.
(My thanks to Twitter-er @The_Big_GB for this one.)
• • • • •
• • • • •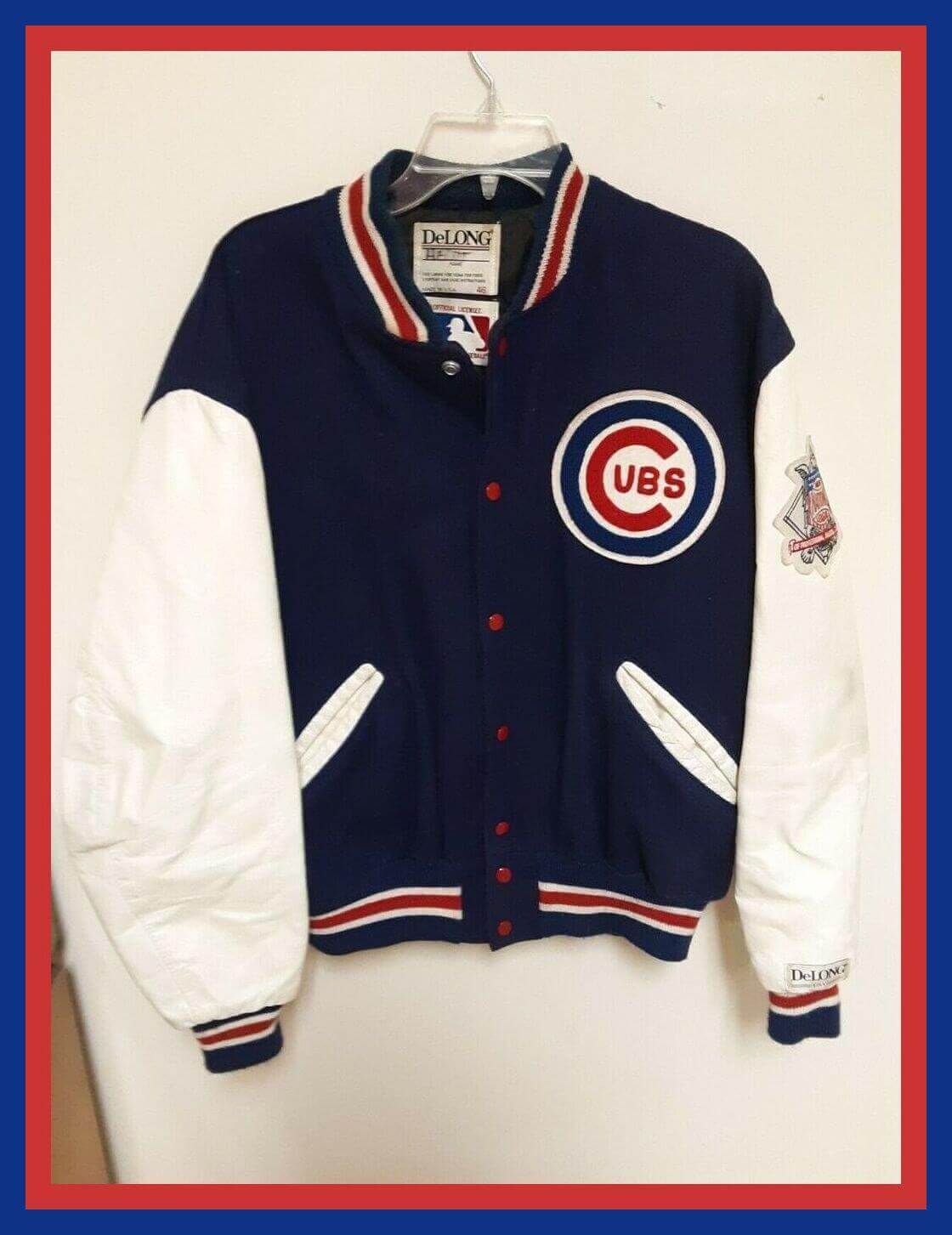 Click to enlarge
Collector's Corner
By Brinke Guthrie
Follow @brinkeguthrie    
Anyone who's followed Collector's Corner for these many years knows I am a sucker for the classic collegiate varsity jacket look, and no one does it better than DeLong. So behold this fantastic-looking Chicago Cubs varsity jacket. Gonna say late 1980s or early '90s for this, based on the fact I had a red/white Reds model at the same time. My only gripe with that one was that the white felt National League logo patch, while it looked nice, was easily dirtied. Looks like that's the case with this Cubs jacket too.
Now for the rest of this week's picks:
• This 1973 Roberto Clemente Memorial Album included comments by then-President Richard Nixon, who, uh, knew a thing or two about audio recording.
• Detroit Tigers fans will always know the time with this early 1970s Team Mate pocket watch.
• It looks like 49ers linebacker Dave Wasick took a red marker to two of the three gold stripes on his Adidas cleats from 1979.
• Here's a set of round (what?) playing cards for Three Rivers Stadium in Pittsburgh. Note that the Steelers helmet pictured is just a bit off.
• Check out the artwork on the cover of Bird: The Life & Legacy of Mark Fidrych. 
• The 1960 Famous Slugger Yearbook from Hillerich & Bradsby-Louisville Slugger features Hank Aaron and other stars on the cover.
• Somebody decided to make a DIY New England Patriots gumball helmet for St. Patrick's Day. 
• Here's a series of "Let's Go Mets" vending machine cards from the New York Daily News.
• Some great artwork on this pair of 1975-76 Philadelphia Phillies game programs. The 1975 one was $1.50, but the price went up to 2 bucks for the following year's "Bicentennial issue."
• Check out the great Willard Mullin artwork on this 1957 New York Yankees/Brooklyn Dodgers/New York Giants schedule. That was the final year in NYC for those last two teams.
• • • • •
• • • • •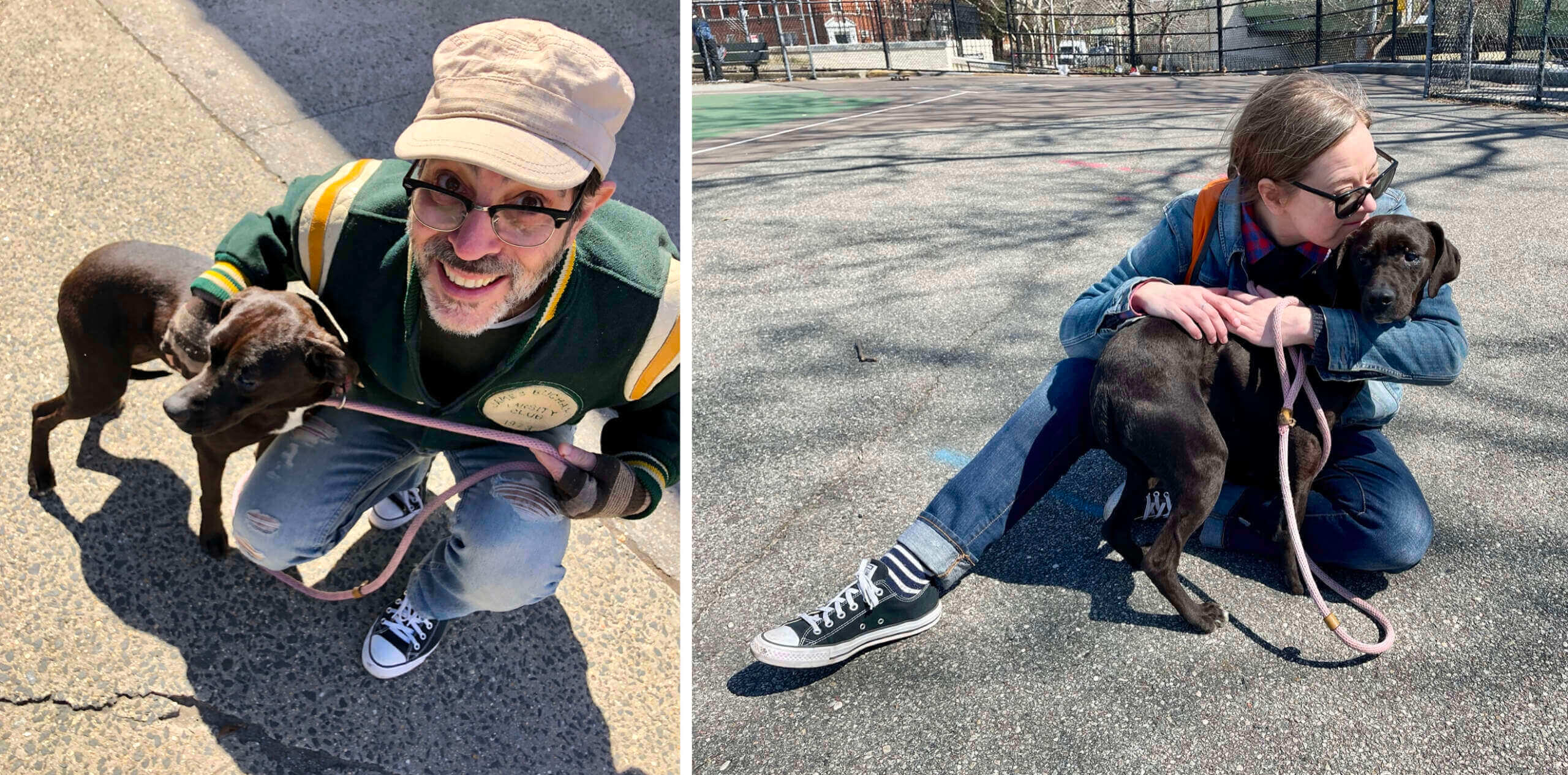 Click to enlarge
Shhhh, don't tell Caitlin: It almost always rains on my birthday, but yesterday was the rare exception — an inexplicably nice, sunny day — so the Tugboat Captain and I decided to go to our local animal rescue place and take one of their dogs for a walk.
Fiona was a little skittish but a real sweetie. Getting to hang out with her was like getting an extra birthday present!
Speaking of my 58th birthday, reader Albert Sanchez checked in with an interesting uni-related tidbit about No. 58:
Here in Mexico there's this thing where players in Guadalajara wear No 58 (which is very odd in futbol), and the reason is there's a radio station called Canal 58, which hires players to use the number.

I've never lived in Guadalajara, so it was a very odd thing to watch during futbol games. I was always curious about why these players wore that number and just recently found out why.
Interesting, right? Big thanks to Alberto for sharing that, and thanks also to everyone who sent me birthday notes yesterday. You all helped to make it a really great day.
• • • • •
• • • • •
The Ticker
By Alex Hider

Baseball News: We have our first look at how the Rangers' 50th-anniversary logo will look as a sleeve patch on their home jerseys (from Robert Anderson). … Lots of Nationals news today: Washington is retiring No. 11 to honor Ryan Zimmerman (from Brinke). … The Nats also tweeted out two color swatches Sunday, prompting rumors that their City Connect uniforms will be cherry blossom-themed (from John Muir and @DCSportsNut202). … 2B Dee Strange-Gordon is getting a shot with Washington this spring, so you know what that means: His near-circular NOB is back. Also of note: P Carl Edwards Jr.'s number was riding pretty low during yesterday's game (from Andrew Hoenig and Meredith Wills). … One more from D.C.: The team has put up pennants around their stadium with a logo commemorating 15 years at Nationals Park (from Tim Kraus). … The Guardians still have some work to do to update the signage at their stadium (from Shaun Sullivan). … The plate ump working yesterday's Marlins/Mets game appeared to have something attached to the back of his mask strap (from @giantpessimist). … Our pal BSmile shared this 1937 photo that shows the Wrigley Field grounds crew installing ivy on the outfield walls for the first time (from Joe Berkofsky). … Here's a short video explaining how the Astrodome led to the popularization of synthetic turf (from James Gilbert).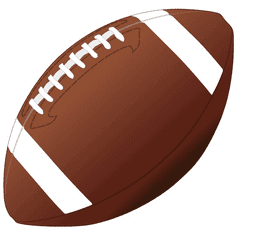 Football News: QB Drew Lock, who wore No. 3 with the Broncos, will wear No. 2 with his new team, Seattle (from Brinke). … A 500,000-piece model of SoFi Stadium made out of Legos has been installed at Legoland (from Kary Klismet). … Florida State shared a few photos of its recently redesigned locker room.

Hockey News: The Leafs practiced in mismatching socks yesterday. As Wade Heidt points out, they were also wearing black equipment that they'll likely wear when they debut new BFBS uniforms later this week. … Jets GM Kevin Cheveldayoff made an appearance on TSN yesterday in a polo shirt with a throwback logo. It was presumably a few years old since it was a Reebok-brand shirt (from Moe Khan).

Basketball News: Reader Josh Lehman took a stab at redesigning CBS's NCAA tourney scorebugs. … Mike Malnicof is celebrating Providence's appearance in the men's Sweet 16 by sharing a photo of this vintage "10 Years of Big East Basketball" glass he found at a thrift store a few years ago. … Pacers PG Tyrese Haliburton, who played in college at Iowa State, wore an Iowa State throwback jersey to Indiana's game against the Trail Blazers on Sunday. Haliburton wore Jamaal Tinsley's jersey — a Cyclone who would later go on to play for the Pacers (from Kary Klismet). … Also from Kary: Check out the uniforms — complete with belts! — that Real Madrid's basketball team wore back in 1976. … The College Park Skyhawks, the Hawks' G League affiliate, will wear military appreciation uniforms tonight.

Grab Bag: A man who was elected to serve as a delegate in the West Virginia legislature had pleaded guilty to participating in the Jan. 6 Capitol riot. At his arraignment last week, he wore gear from Tolsia High School, whose team name is, fittingly, the Rebels. … With Taco Bell marking its 60th anniversary yesterday, here's the company's logo history (from David Firestone). … The Wall Street Journal (hard paywall) has published a piece on the aesthetics of seed catalogs (from C. Todd Davis). … The next four notes are from Kary Klismet: Here's an in-depth explanation about TCU's Horned Frog mascot. … F1 driver Lewis Hamilton has tweaked his helmet and car livery to make it easier for fans to identify him. … Speaking of F1 helmets, here's a slideshow of all the new helmets worn by this season's drivers. … This blog examines whether popular logos are still identifiable in different colors.