I'm a day late with this (holiday weekend and all, so cut me some slack), but something pretty remarkable happened at the start of Saturday night's USC/Fresno State game. The good news for USC, as you can see in the video embedded above, is that Velus Jones Jr. returned the opening kickoff 61 yards.
The bad news — well, watch the video and see if you can spot what went wrong during the kickoff return. I'll add some blank space to the page, so as not to give away the answer right away.
.
.
.
.
.
.
.
.
.
Did you spot the uni-related infraction? If you watched closely you may have noticed that the USC return team had two players wearing No. 7! Here's a better view from a different angle (click to enlarge):
That's a no-no. College football teams are allowed to have multiple players with the same number (there are quite a few instances of this on the USC roster), but you can't have same-numbered players on the field at the same time. It rarely comes up except on special teams, so one of the same-numbered players will usually put a pinnie with a different number over his jersey.
But neither of the USC No. 7 guys did that, so the Trojans were flagged for illegal procedure, which allowed Fresno to rekick. This time the return netted only 19 yards.
Mistakes happen, and we've seen this penalty called before. But on the very first play of the season? That seems pretty bad.
(My thanks to Griffin Smith for the screen shot.)
• • • • •
• • • • •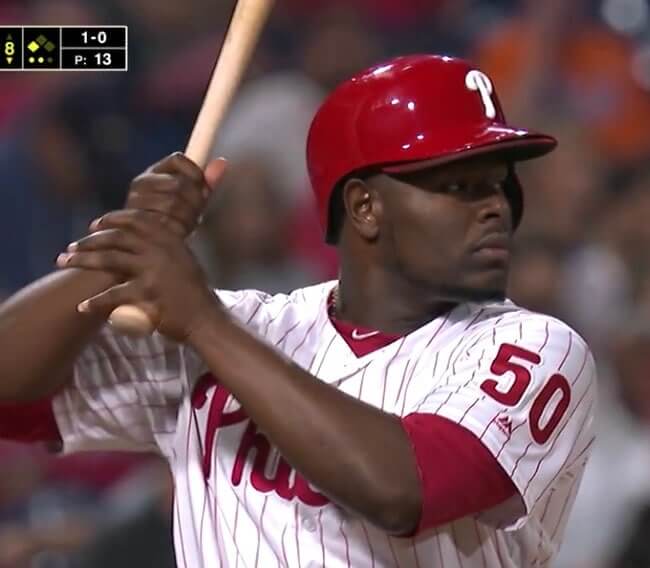 Click to enlarge
Old-school, times two: Phillies reliever Héctor Neris got a rare turn at bat last night — his first of this season, and only the third of his five-year career. He wore his cap under his helmet (something no position player has done since Juan Pierre retired after the 2013 season) and also went bare-handed!
(My thanks to Mike Chamernik for the screen shot.)
• • • • •
• • • • •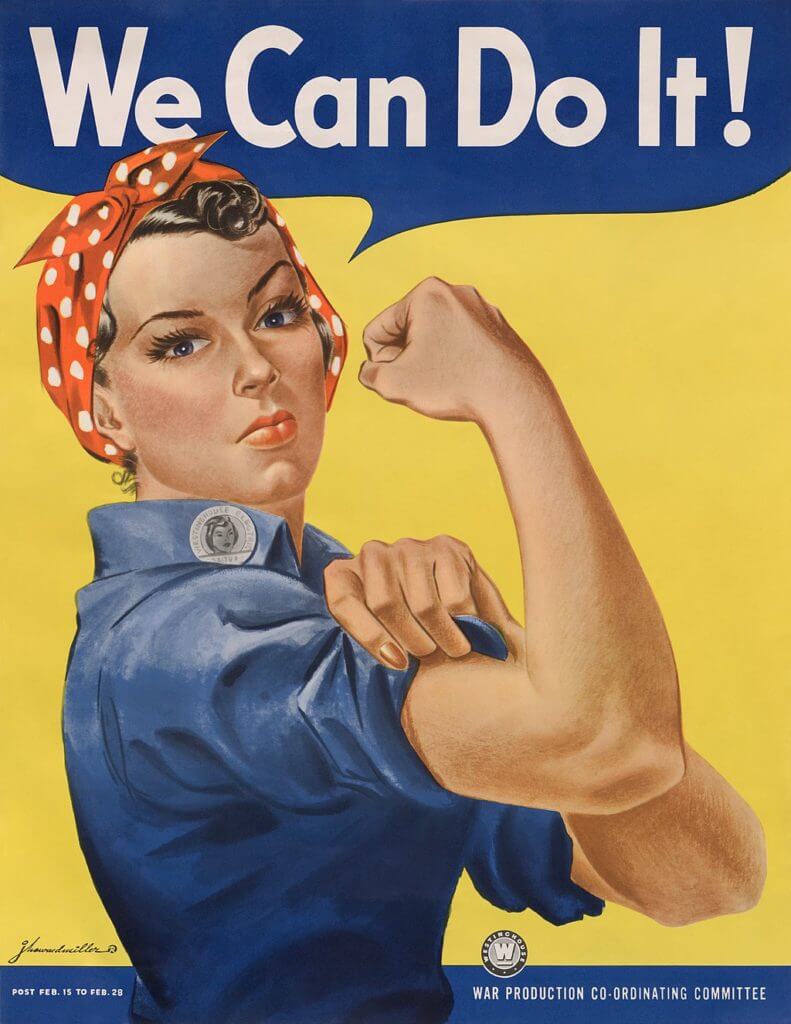 Some holiday thoughts: Today is Labor Day. It's one of the biggest, most universal holidays of the year, and it honors something important — the American labor movement.
But while MLB uses its uniforms to acknowledge lots of other holidays — Mother's Day, Father's Day, Memorial Day, Armed Forces Day, Independence Day — it has never done anything for Labor Day. Frankly, I'd prefer to see them stick to the regular uniforms on holidays. But if they're going to get all holiday-y, why exclude Labor Day?
So here's a question: What would be a good uni-related way to commemorate Labor Day? Maybe have the players wear Rosie the Riveter sleeve patches? Have them wear the logo of their own union, the MLBPA?
I realize it's easy to make jokes about this ("Have them wear a patch showing people barbecuing and shopping!" or "Have them wear white belts and shoes!"), but I'm serious — what would be a good way to honor the intended meaning of the holiday?
Discuss!