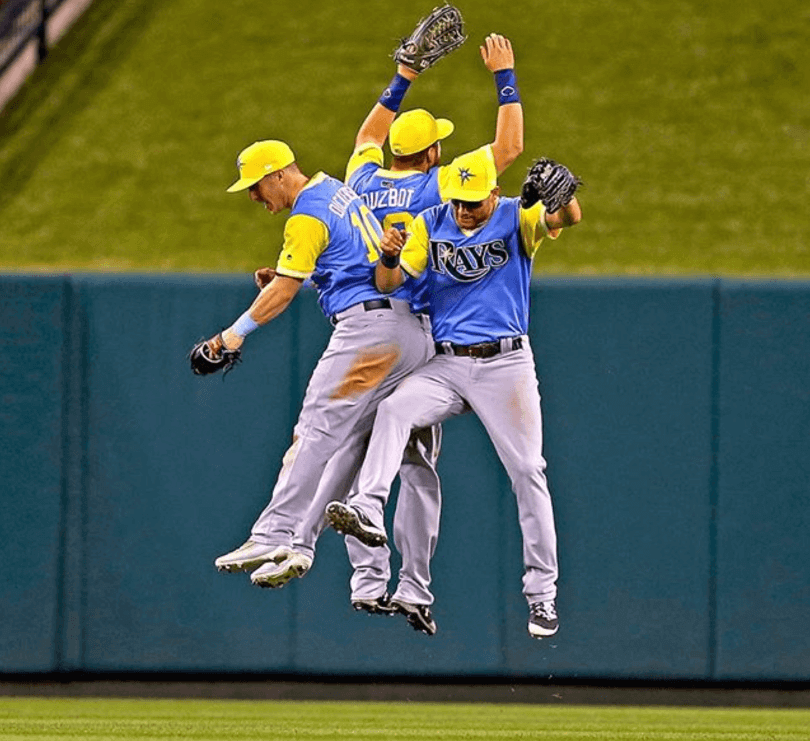 By John Ekdahl
As I'm sure everyone was well aware by now, last night began Major League Baseball's "Players Weekend" event. Billed as being "for the players", not all of them were in love with it. Brett Gardner of the New York Yankees was one of those players:
"I'm more of an old-school guy, so I'm not a big fan of it," Gardner told ESPN's Andrew Marchand. "It doesn't really matter what I think. I'll play and hopefully we'll win."

Gardner is the only Yankees player who will have his last name on the back of his jersey, as opposed to a nickname, during the team's series against Seattle. But had it been completely up to him, Gardner would have neither.

"I tried to go no name at all and keep it original. But they made me put something," Gardner said. "I figured I never had my name on the back of my jersey before, so instead of putting a freakin' nickname, I put my name on there. [Having no name] apparently is not allowed."
Despite objecting to the nicknames, he did wear a high-visibility stars and stripes undershirt last night.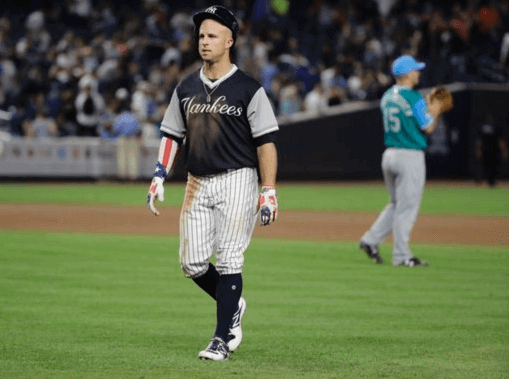 Both Yankees manager Joe Girardi and former Yankees player Don Mattingly didn't seem pleased with having to participate in Players Weekend. Mattingly, in particular, appears to be tiring of the many events and promotions in Major League Baseball today. Maybe it's a Yankees thing.
"My thought is, it's a three-day thing so it doesn't really change the tradition of the Yankees. It doesn't really change what the pinstripes stand for," manager Joe Girardi said. "I'm sure we're going to see some wild things out there. Probably something I never imagined that I would see on a field. But after these three days, I won't have to look at it again for a year."

Marlins manager Don Mattingly, a former Yankees star, planned to wear a tribute patch for Pete Studer, his Little League coach from ages 9-12.

Mattingly said Players Weekend is cool and fun, but also sounded like a traditionalist regarding such events.

"There are so many. It used to be Mother's Day, Father's Day and the Fourth of July. Now it's weekends and three or four days of it. Some of that seems a little over the top," he said.
The nicknames were blanketed all over the field, but they also took over MLB.com and even made it through to my MLB app alerts.

The event did produce some interesting matchups, like Sherriff vs. Outlaw.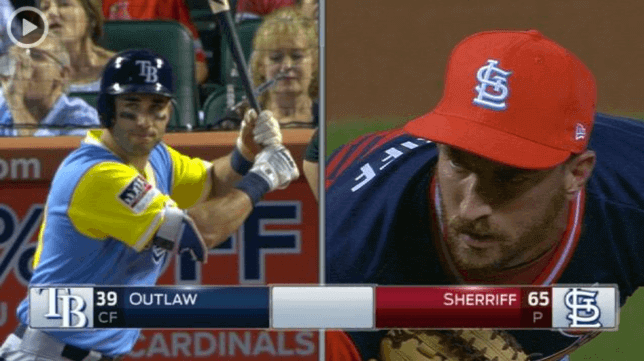 The Cardinals only
called up Ryan Sherriff
a few days ago, so there wasn't enough time to select a nickname for this weekend's games. Sherriff got "Outlaw" (the Rays' Kevin Kiermaier) to ground into a fielder's choice.
Via Dave Feigenbaum, The Indians' Joe Smith was spotted wearing the wrong home pants last night. Smith wore the standard striped version, while the rest of the team was in plain white.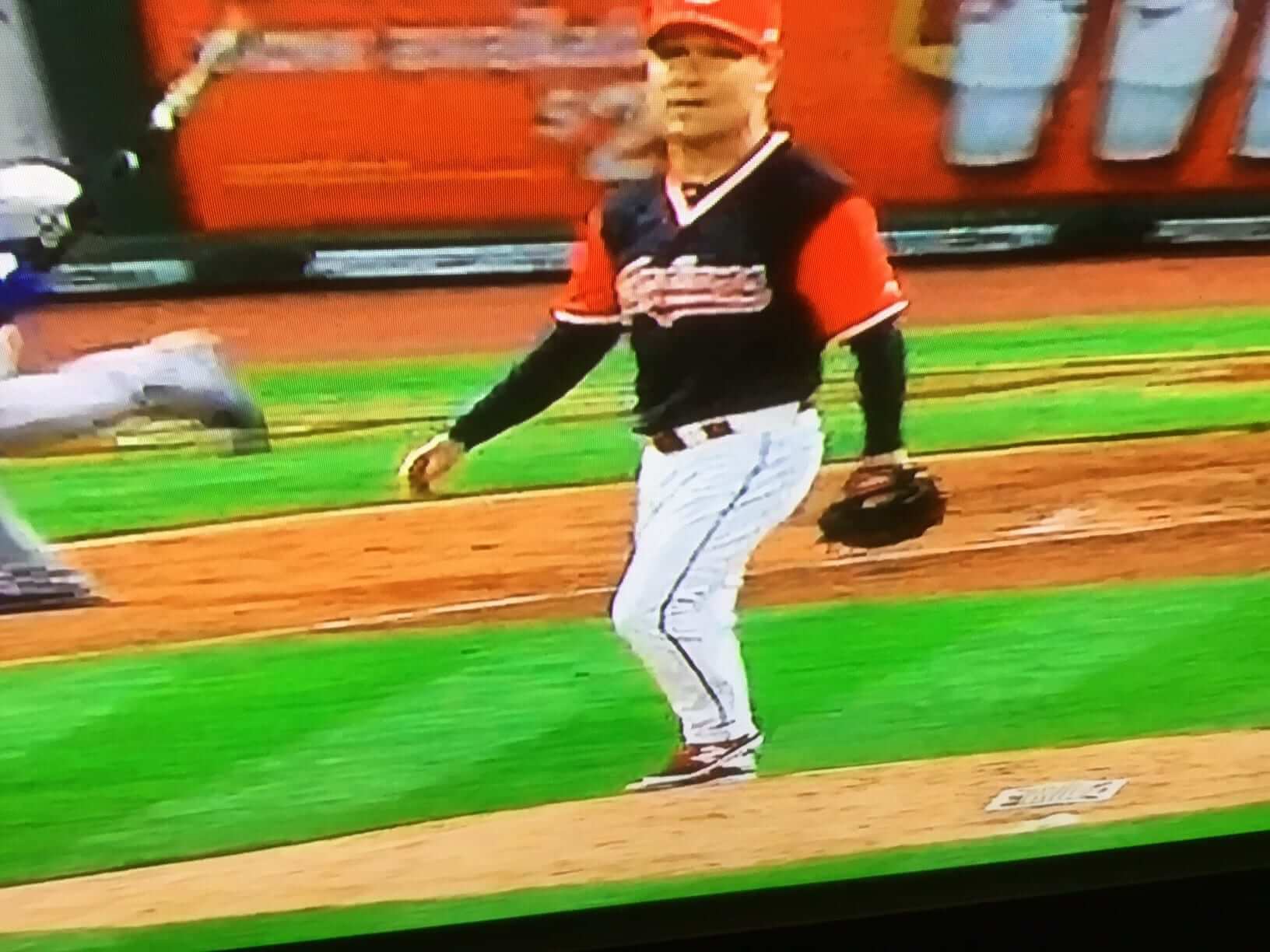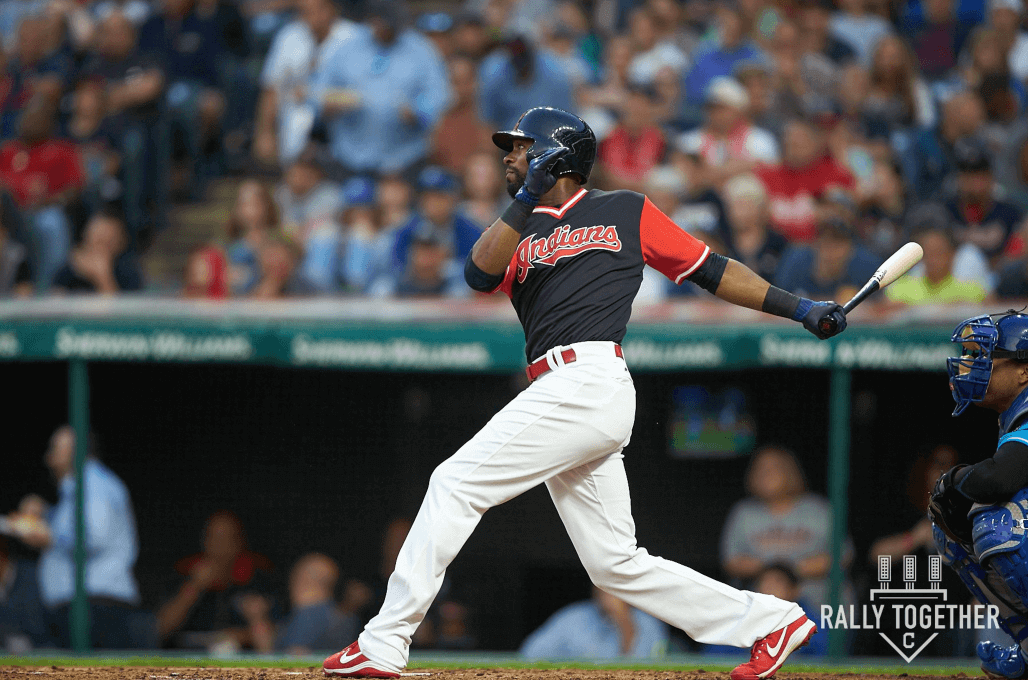 From the
Korea Herald
:
Two of the MLB's South Korean contingent chose to have their names on their jerseys as normal, but with a twist. Those two players, St. Louis Cardinals reliever Oh Seung-hwan and Philadelphia Phillies outfielder Kim Hyun-soo, elected to have their names written on the back of their jersey in their native Korean in lieu of a nickname.

The two other South Korean major leaguers, Texas Rangers outfielder Choo Shin-soo and Los Angeles Dodgers starting pitcher Ryu Hyun-jin, opted for nicknames instead. Choo choosing "Tokki 1," a name picked up from his time on the Cincinnati Reds (former teammate Joey Votto is "Tokki 2"), and Ryu choosing "Monster."
Hyun Soo Kim has his NOB in Korean for #PlayersWeekend appears to be sown on separate plate not directly onto jersey. @PhilHecken @UniWatch pic.twitter.com/omDqPxmVQC

— Griffin Smith (@GriffinTSmith) August 26, 2017
. @UniWatch Sueng Hwan Oh got a special nameplate for the Korean characters on his players weekend jersey pic.twitter.com/5SthWwwCWN

— Big Garlic Knots (@realstevecarp) August 26, 2017
The players appeared to be enjoying themselves, but my God was it an eyesore.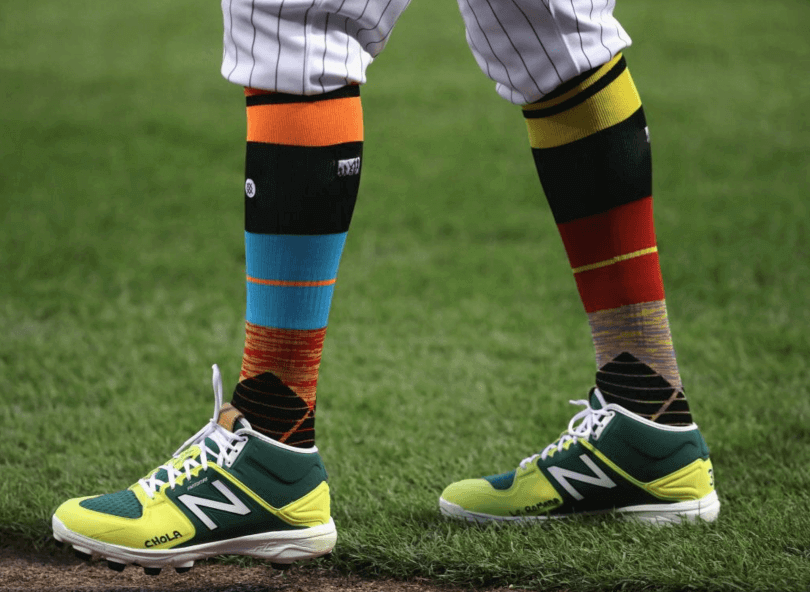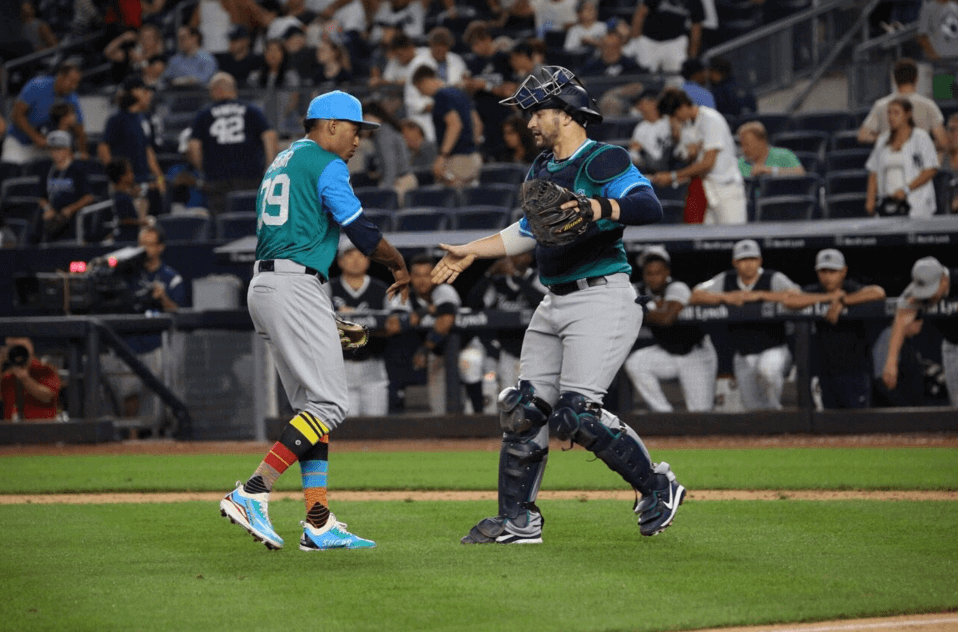 + + + + + + + + + + + + + +
The Los Angeles Angels are doing a cross-team, cross-sport promotional event in September. I believe this event ran last year as well, and was in support of the Anaheim Ducks Foundation.
Fans can purchase this jersey and cap and more #DucksNight merch at the Angels Team Store on 9/19!#DucksNight tix: https://t.co/5dp2WrfUbp pic.twitter.com/4IsLIJu2fa

— Angels (@Angels) August 25, 2017
+ + + + + + + + + + + + + +
New season, new hardwood. pic.twitter.com/TNBtpfZo81

— Trail Blazers (@trailblazers) August 25, 2017