By John Ekdahl
For those unaware, there is a bit of a long-running argument between regions of New Jersey about the correct name for the sliced processed pork product found in every breakfast joint in the Garden State. In the south and central areas of the state, the name "pork roll" is preferred. In the north, a different and incorrect name is primarily used.
This intrastate disagreement is so well-known to New Jerseyans that NJ.com set to finally put it to a vote through a reader poll last summer.
Nonetheless, over the past week, we tallied more than 70,000 votes in our quest to definitively examine the breadth and depth of loyalty to the two prevailing terms for New Jersey's most prized salted pig product. We received votes from all 565 municipalities in New Jersey

We analyzed the results in a number of ways and found that the seemingly even divide between Taylor ham and pork roll is no myth – New Jersey is almost dead evenly split on the issue.

But who won? Well it depends on how you look at it.
NJ.com's poll results point to a pretty decisive victory for "pork roll", which makes sense since that is the only legitimate name for the product. The publication had to employ some convoluted superdelegate math to even make a case for the other side.
The Lakewood BlueClaws are having a bit of fun with this rivalry:
Pork Roll or Taylor Ham? At the Jersey Shore, we're all Pork Roll, and on August 18th, the BlueClaws become, for one day only, the Jersey Shore Pork Rolls for their game against the Delmarva Shorebirds.

The BlueClaws will be wearing special hats and jerseys. The jerseys will be auctioned off to benefit BlueClaws Charities and their Community Partners Program.
I've indicated the location of Lakewood on the map above with a white star. As you can see, Lakewood sits comfortably in pork roll country.
Here's a look at the design:

NEW – BlueClaws to Become "Jersey Shore Pork Rolls" on August 18th and wear these Clawsome jerseys/hats. https://t.co/0rEMp4yfHJ pic.twitter.com/PbrhuZlktN

— Lakewood BlueClaws (@BlueClaws) August 4, 2017
As if there wasn't enough to argue about, there is another less intense debate about the proper technique for cutting pork roll before it goes into the pan. People typically fall into two camps: four medium cuts around the outside, or one straight to the center.
There are other ways to do it, of course. Some use three or five cuts or sometimes cut in half. There are even heard whispers of some making eight microcuts.
I've always been a single slice to the center man myself, but as you can see, Lakewood decided to go with a design featuring the four medium cuts. I imagine that's less about a cutting preference in Lakewood and more to make it easily identifiable as a slice of pork roll.
And for any pork roll newcomers, don't make the rookie mistake of skipping the cut. You'll end up with an uncooked bubble in the center like this poor sap:
+ + + + + + + + + + + + + +
Oregon State unveiled an "11 Strong" alternate uniform that will be worn against Minnesota this season.
Oregon State players thought they were watching a movie preview during a night off from fall camp in Bend.

Instead, they got a first glimpse of their "11 strong" alternate Nike uniforms, which will debut when OSU hosts Minnesota on Sept. 9.

The uniform features a black helmets with a metallic silver Beavers logo and orange stripe down the center and a dark gray jersey with silver numbers/letters and the 11 strong logo on the chest.
Debuting Sept. 9 under the lights of Reser Stadium.

See it live: https://t.co/6nopz5nBXk #11Strong pic.twitter.com/C7hYID4lKt

— Go Beavs (@BeaverAthletics) August 4, 2017
+ + + + + + + + + + + + + +
Willie Calhoun, who was traded from the Dodgers to the Texas Rangers in the Yu Darvish deal at the deadline, decided to edit the uniform in his Twitter avatar to reflect his new team. I'd say he nailed it.
+ + + + + + + + + + + + + +
The Braves are breaking out the tomahawk caps for today's game.
7th inning stretch news update: #Braves will wear the tomahawk caps for Saturday's game vs. Miami for the first time this season. #ChopOn pic.twitter.com/g03K2aQDtY

— Atlanta Braves (@Braves) August 5, 2017
+ + + + + + + + + + + + + +
Uniform changes at Ball State, via Paul from last night:

Ball State has new larger helmet logo, new pants in all 3 colors. Will wear solid-black vs. Miami OH on Nov. 21. pic.twitter.com/t2BJVcJ64L

— Paul Lukas (@UniWatch) August 4, 2017
+ + + + + + + + + + + + + +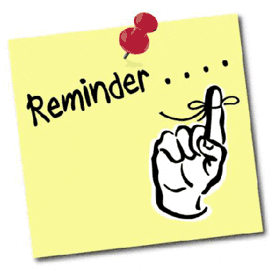 Reminders from Paul: Paul here, with a few reminders about some stuff you may have missed over the past few days:
1. I have a new ESPN piece that tells the previously untold story behind the design team that created the Astros' rainbow uniform. I'm really happy with this one, and I've also received a ton of positive feedback (thank you!). If you haven't seen it already, I invited you to check it out here.
2. I'm running a new ESPN contest to redesign the Titans. Details here.
3. We've launched our latest limited-edition Uni Watch Artist's Series T-shirt, designed by the great Rob Ullman. Here's the base design (click to enlarge):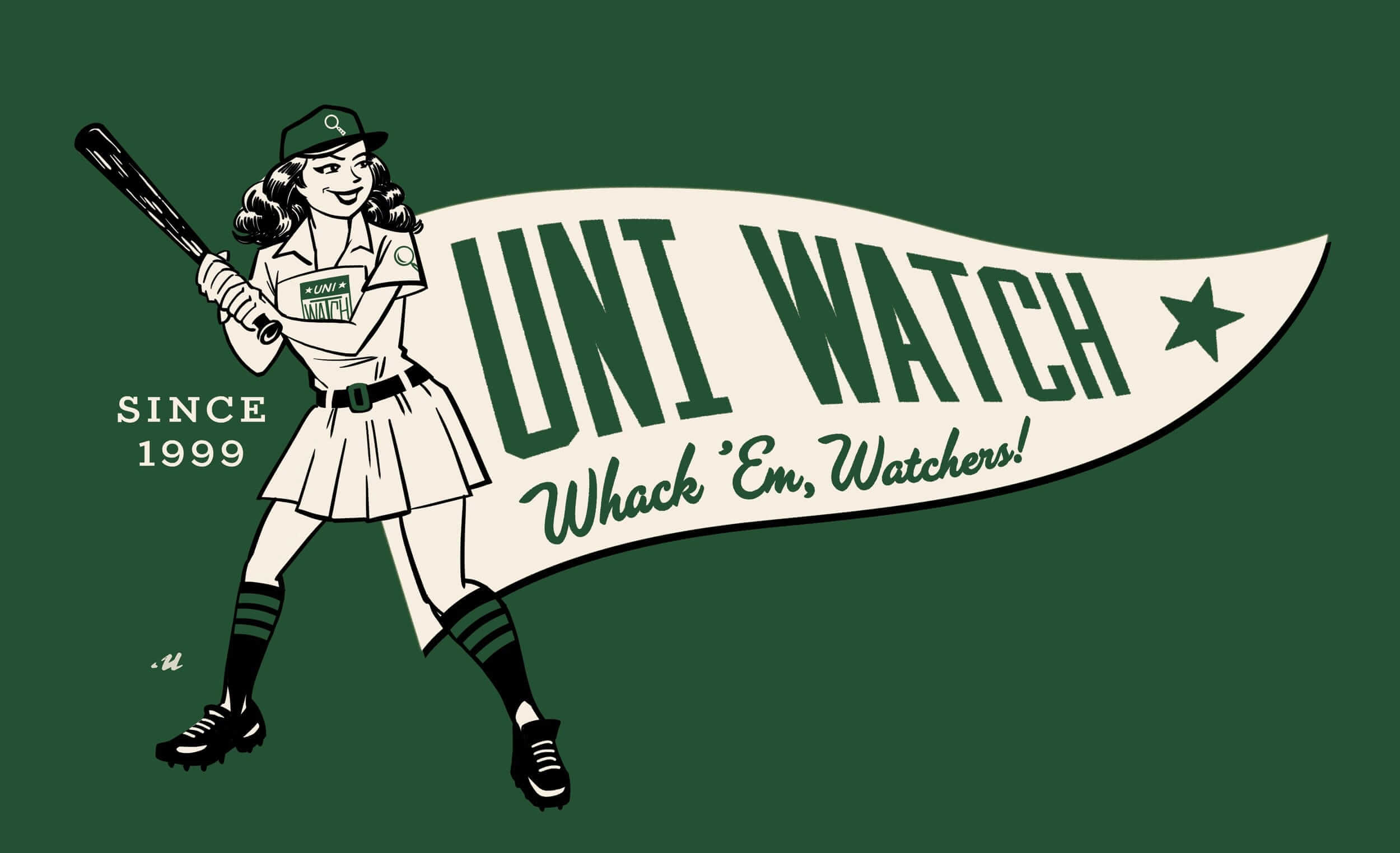 It's available in a bunch of colors. Full details here, or just go straight to the ordering page. It's also available in women's sizes.
4. We've also launched a bunch of new Naming Wrongs shirts yesterday, all of them pertaining to Seattle. Get the full scoop here, or just go straight to the Naming Wrongs shop.
That's it. Thanks!