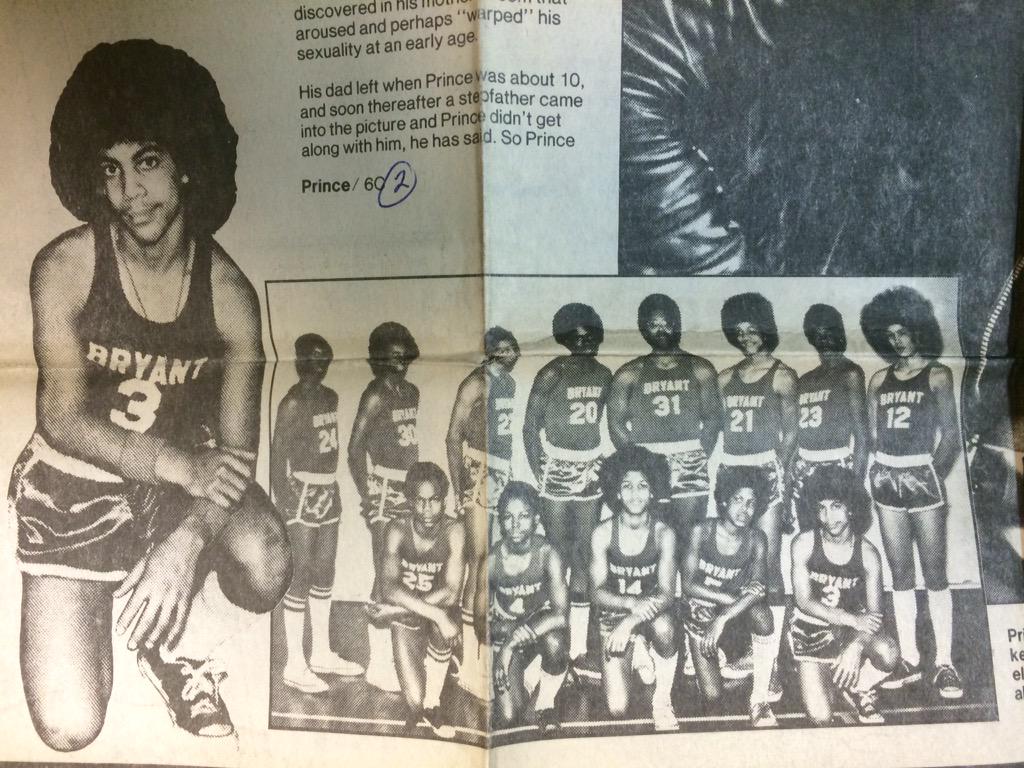 Click to enlarge
Who's that in the 1972 Bryant Junior High hoops uni? None other than Prince Rogers Nelson, who played a bit of basketball while growing up in Minnesota before becoming a world-changing musical figure and then passing away yesterday at the age of 57.
The news of Prince's death had barely begun circulating when the Fresno Grizzlies announced that they'd be memorializing him by wearing purple uniforms. And sure enough, that's what they did:
Other teams paid tribute to Prince on social media, and at least one — Minnesota United FC — used uni-centric imagery:
Fitting that it's raining in Minneapolis today. pic.twitter.com/s5KFurDhHi

— Minnesota Twins (@Twins) April 21, 2016
#Vikings issue response to news of Prince's death.

READ: https://t.co/7DtrKzqvyq pic.twitter.com/gGqrtJpn8P

— Minnesota Vikings (@Vikings) April 21, 2016
#RIP Prince, a Minnesota legend. pic.twitter.com/7GL6BXsn1D

— Minnesota United FC (@MNUnitedFC) April 21, 2016
Other notes:
•  The last time Prince attended a sporting event was just last month, at a Thunder/Warriors game in Oakland:
•  Prince's half-brother played college hoops for a team that wore untucked jerseys:
And here is Prince's half-brother, Duane Nelson, front row, second from right (2nd of 2).
This is '78-79 team photo. pic.twitter.com/Is8TLBKcNw

— Milwaukee Panthers (@MKEPanthers) April 21, 2016
Lots of people asked yesterday if I disliked Prince's music because of his signature color. And the answer, of course, is no — musical genius transcends chromatic tastes.
Many people also asked if I'll be honoring Prince by extending our annual Purple Amnesty Day — the one day of the year when I accept orders for purple-inclusive Uni Watch membership cards, which normally takes place on the website's anniversary (May 17). And the answer there is also no. The whole point of Purple Amnesty Day is that it's just one day, once a year, and it's tied to the site's history, not to outside events. I mourn Prince's death as much as anyone, but we won't be changing that protocol.
Anyway: Sad news. RIP.
•  •  •  •  •
Friday Flashback: With the Pirates having recently debuted their 1979 throwbacks, my latest Friday Flashback piece on ESPN takes a closer look at the Buccos' mix-and-match set from that era (including the pinstripes-over-gold option, shown above, which happens to be my favorite of the nine possible combos). Check it out here.
•  •  •  •  •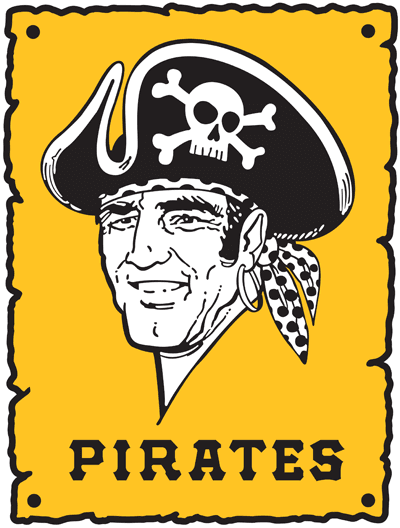 And speaking of the Pirates"¦: A reader who prefers to remain nameless recently had an interaction with a Pirates staffer, which he describes like so:
[The staffer] said the Pirates were designing a potential new look for 2017, although it might not come out until '18. [The staffer] said they have a design team who then shows it to management, then to MLB, and then Clint Hurdle and a group of players (can't remember if Clint was the second or last step).
I can confirm that this reader is trustworthy so I believe his account. Of course, the info from the Pirates staffer could be wrong, and a lot of best-laid plans end up getting scrapped anyway. But it's interesting to hear that the Pirates might have a new look in the works.
• • • • •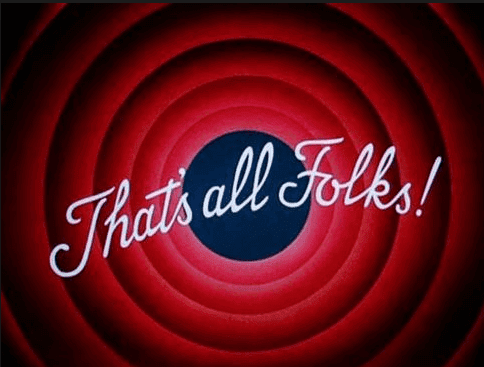 Gromm•It update: For those who've been wondering (which is probably nobody, but hey, just in case), the reason I haven't been posting any Gromm•It updates lately is that the project is done. It was really fun, but I could tell early on that it would probably run its course in the span of a couple of months, and that's exactly what happened.
Thanks for all the feedback (and my apologies to those who were skeeved out along the way). This was the first purely visual project I've ever done, so it was very interesting to flex a different set of creative muscles.
The full project remains available here.
• • • • •
The Ticker
By Paul

'Skins Watch: "Colorado Public Radio did a pretty lengthy panel discussion on the issue of Indian mascots, talking with a principal of a school that's debating changing its team name, the student body secretary who's been heavily involved in it, and a member of the Northern Arapahoe tribe," says Tyler Maun. "That discussion was spurred/enhanced by a decision from a panel convened by the governor to encourage schools to stop using Native American mascots."

Baseball News: A pitch from Pirates starter Jeff Locke ended up in the ump's pocket the other night (from Chris Flinn). "¦ The band Ween is promoting an upcoming show in Philadelphia with a Phanatic-themed graphic.(from Alex Carlson). "¦ The Cardinals are auctioning off a bunch of Blues-themed BP jerseys (from Jacob Bischoff). "¦ LSU is retiring Eddy Furniss's No. 36. "¦ Pink unis on May 7 for the Salt Lake Bees. "¦ The Columbus Clippers let fans vote on which jersey they should wear last night. Here's the winner"¦ The Red Sox wore Earth Day patches yesterday. According to Bill Henderson's guide, they had previously worn that patch in 2008 and '09, but not since then. "¦ "Atlanta-based sports design agency Hartwell Studio Works has created a pretend baseball league, complete with very thoughtfully designed logos and uniforms for each quirky team, plus news stories and even 3D ballpark renderings," says Charles Noerenberg. "They even made a championship logo for the league champ! Really fun and stuff, a lot to dive into." "¦ Brutal G.I. Joe jerseys for the Indianapolis Indians. "¦ No helmet logo, raised or otherwise, for Dodgers C Yasmani Grandal. "¦ In this clip from the Mariners' first TATC game in 1998 (the one that served as the model for the MLB-wide TATC program in '99), you can see the M's outfielders were wearing their caps backwards (from Matt Steinmetz). "¦ Picture-perfect striped stirrups for Penn State pitcher Eli Habholz (from Ben Beck). "¦ Orioles OF Joey Rickard hit a ball through Blue Jays 3B Josh Donaldson's glove last night (from Chris Flinn). "¦ Former Chisox player Ralph Garr, talking about Bill Veeck and the infamous shorts: "It was very, very interesting. Mr. Veeck was very good to me. But there was no doubt there were a lot of crazy things going on. And as far as those shorts, I played just as hard as I did in long pants.'' "¦ The Mariners are doing a Jewish Community Night promotion that will include a giveaway T-shirt that says "Seattle Mariners" in Hebrew (from John Przebieglec.) "¦ Someone in the Cubs dugout was wearing the wrong cap last night. "¦ When we say, "color vs. color," we're usually talking about the jerseys, but here's a case of where it involves the pants! "¦ The Dodgers wore their "Los Angeles" road greys for the first time this season. They had worn the "Dodgers" script for their previous road games.

NFL News: Giants uni number news — and more pointless Color Rash speculation based on that "leaked" cheat sheet of questionable legitimacy — here. "¦ No Color Rash in 2016 for Washington. "¦ Here's a look at the evolution of the football helmet over the years (from Dave Rakowski). "¦ White whale alert: Broncos historian Tom Jacobsen recently acquired over two dozen game photos that show the team's blue helmet logo from early 1962. Longtime readers will recall that the color of that logo was once a hotly disputed topic, and photos showing the blue logo remain rare. You can see a few of Tom's newly found pics here. "¦ Peyton Manning and Dale Earnhardt Jr. exchanged jerseys (from David Firestone). "¦ Here are some renderings of a proposed new stadium for the Chargers (from Andrew Cosentino).

College Football News: Some Arkansas players have been wearing white helmet stripes during spring practice. It's so coaches can see where their heads are pointed (from Stephen Boyd). "¦ There are stretchy jerseys, and then there are really stretchy jerseys (from @synoptico). "¦ Here's North Dakota State's FCS championship ring (from Josh Johnson). "¦ Utah's spring game will feature mono-red vs. mono-white (from @BBgunn42). "¦ Possible new helmet for UCF (from UCF_Banneret).

Hockey News: Had drinks last night with Anthony Zych, the guy who designed all those great Blue Jackets posters this past season. He just moved to the NYC area and began working for the Devils. Smart fella — sounds like he has some cool stuff in mind for the Devils. "¦ Scott Lederer notes that the Flyers have two different versions of their Ed Snider memorial patch — the outline color changes depending on which jersey it's worn with. This isn't unprecedented — there have been other memorial patches that have come in multiple versions, depending on which jersey they've been worn with — but it shows an impressive attention to detail on the Flyers' part — and on Scott's!

NBA News: NBA commish Adam Silver now says next season's All-Star Game will have to be moved from Charlotte if North Carolina's anti-LGBT law remains in effect. He had previously hedged on that question. Curt Schilling could not be reached for comment. "¦ The Warriors are trademarking their trolley logo, which seems like something they would've done a long time ago, no? "¦ The Texas Legends — that's the Mavs' D-League affiliate — have taken jersey sponsorship advertising to a whole new level (from @TheJRodTX). "¦ Pretty cool Grizzlies soda display. Using the Crush cases for the eyes was a particularly nice touch (from Jason Cimon). "¦ Here's a day in the life of the Raptors' equipment staff (thanks, Phil).

Soccer News: Tottenham's new home kit may have leaked (from John Muir). "¦ "My six-year-old was watching Napoli play the other day and noticed their socks," says Christopher Hunt. "They have a white sock underneath the blue. Sure enough, without any encouragement from me, he sported that same look at his game last night. Makes a dad feel good." "¦ New uniforms for Tormenta FC.

Grab Bag: I've written several times about the role of the critic in cultural discussions. That topic has come up quite a bit over the past month or so in the movie world, as Batman v. Superman got consistently negative reviews but has nonetheless done extremely well at the box office. A piece in Variety suggests that this is basically a comeuppance for critics, but here's a good rejoinder from a movie critic who explains that making or breaking a film's commercial fortunes isn't the critic's job or concern. Recommended. "¦ Cricket padding is getting more colorful. "¦ Happy Passover to all who are observing.