The Kings' jerseys and helmets were ad-free last season. But that will apparently be changing for 2023-24.
The well-regarded Kings blog Mayor's Manor reported last night that the team will soon be unveiling advertisements for its home jerseys and home helmets. According to Mayor's Manor, the team is selling space on the helmet to a health insurance company.
BREAKING NEWS

LA Kings should be announcing new helmet sponsor before the 2023-24 season begins. According to our sources, a multi-year deal is now in place between Blue Shield of California and #GoKingsGo for the home helmets.

(images below are for illustrative purposes only) pic.twitter.com/NToCe4ZOmb

— The Mayor | Team MM (@mayorNHL) August 25, 2023
As for the jersey, Mayor's Manor says it will carry an ad for another insurance company. Again, this is a mock-up, not a real photo: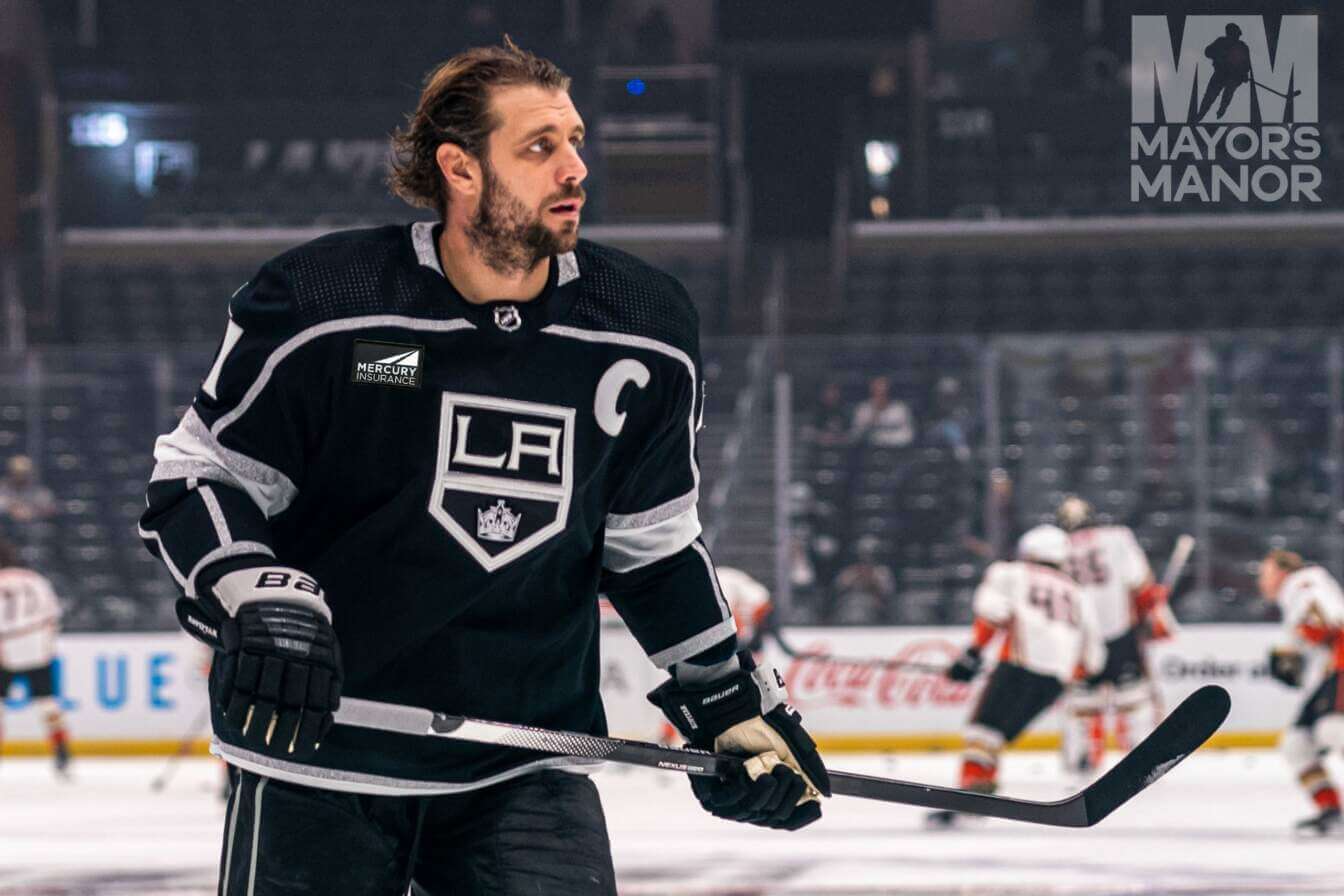 It's not clear when these ads will be officially announced, but the Kings don't have a home preseason game until next Tuesday, Oct. 3, so it'll presumably be sometime between now and then.
Per Mayor's Manor, no ads are yet in place for the road uniform.
As long as we're talking about the Kings: They played two preseason games against the Coyotes over the weekend in Melbourne, Australia, as part of the NHL Global Series. Both teams wore jersey patches to commemorate the league's first games Down Under:
(My thanks to Phil for bringing the Mayor's Manor report to my attention.)