The Jazz, who earlier week announced that they were retiring the "5 for the Fight" charity patch that had appeared on their uniforms for the past six seasons, have now announced that they're selling the vacated space to a security technology firm, who will become the team's new uni advertiser. Terms were not disclosed.
Here's how the ad patch looks on the team's white and yellow uniforms: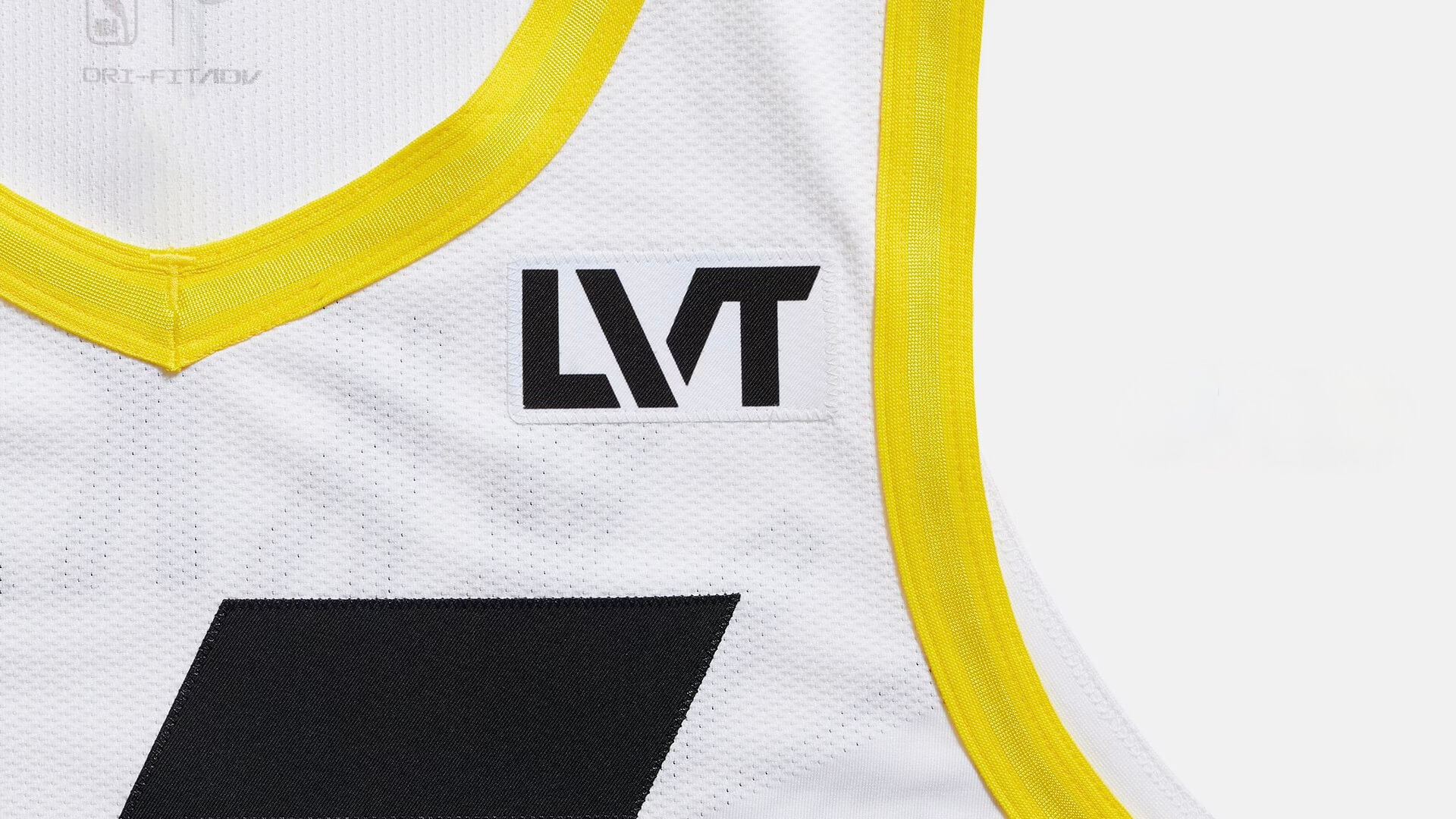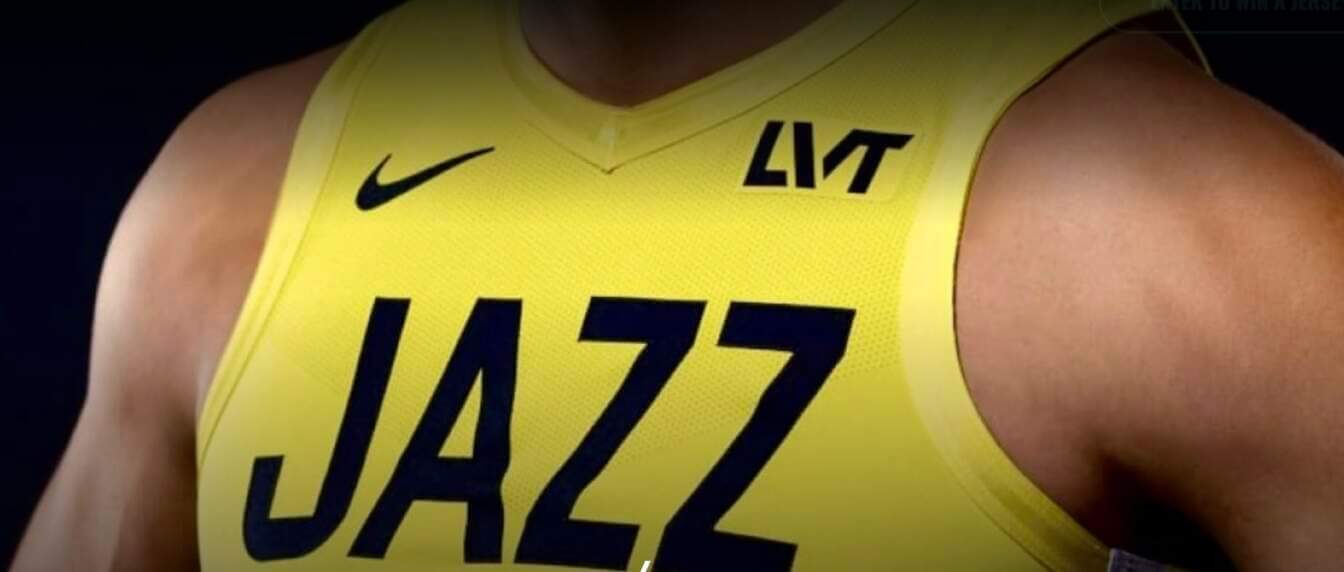 The advertisement will make its on-court debut on Oct. 8, when the Jazz begin their preseason schedule.