Late Saturday, the Boston Bruins unveiled three commemorative Centennial jerseys to be worn during the club's 100th year in 2023-24, at a "fashion" show at Boston's Logan Airport. There was actually a bit of a kerfuffle prior to the unveiling when images of the jerseys leaked early — it turns out by adidas!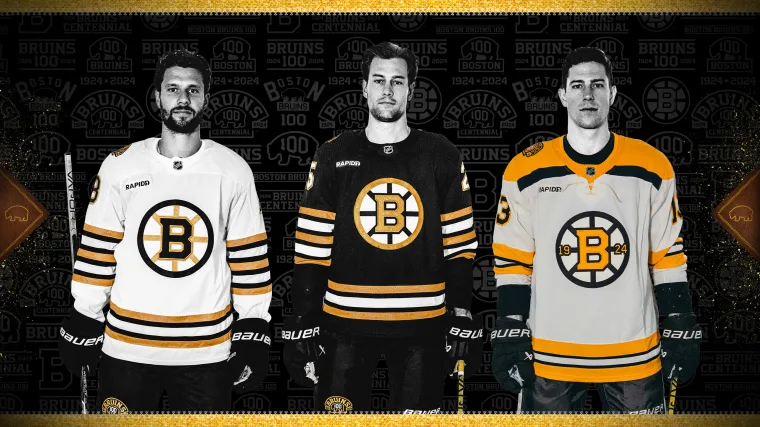 They're actually full uniforms, but the club was primarily interested in showing off the jerseys.
As expected, the team unveiled three new jerseys — a home (black), road (white) and alternate (also white). The "Vintage" (alternate) isexpected to be worn for select Original Six matchups during the coming season.
Let's take a look at them now.
HOME: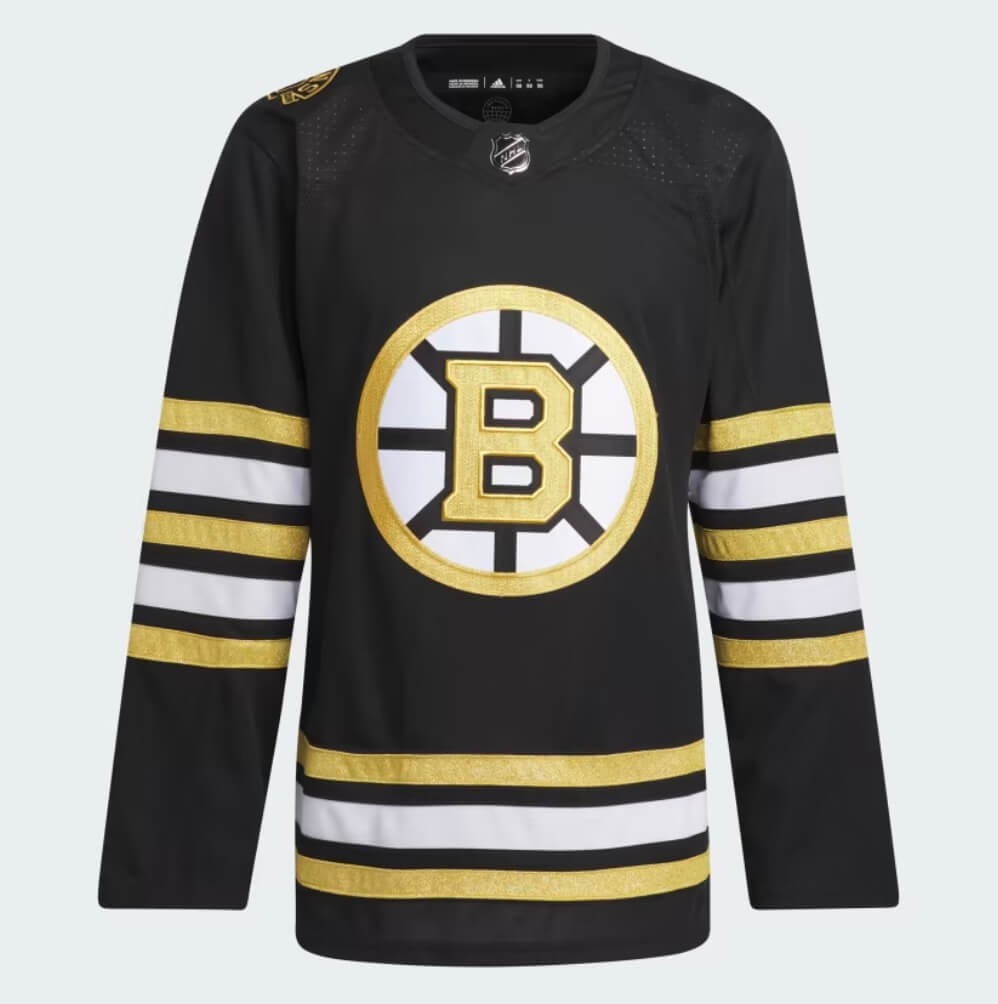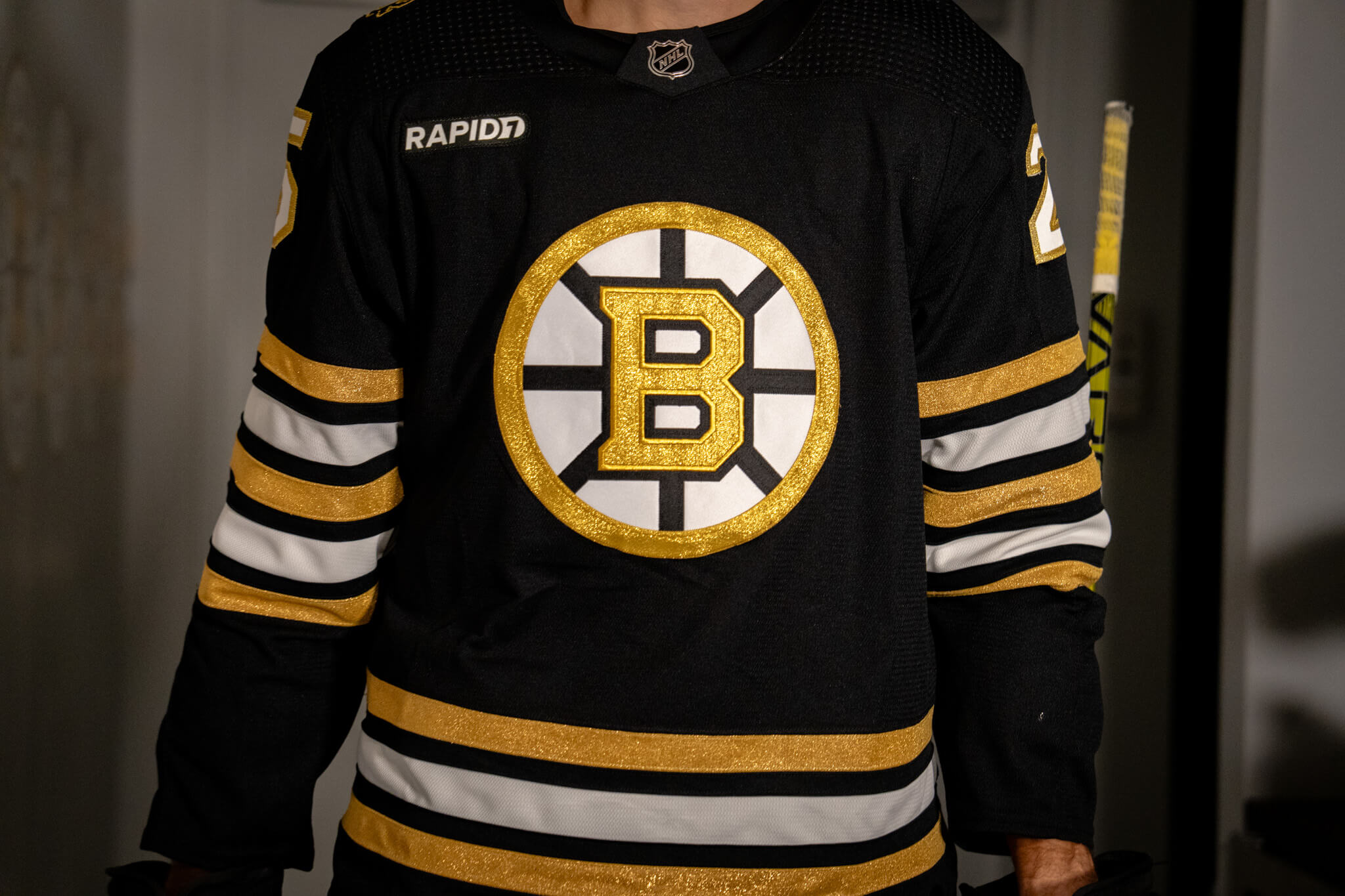 ROAD: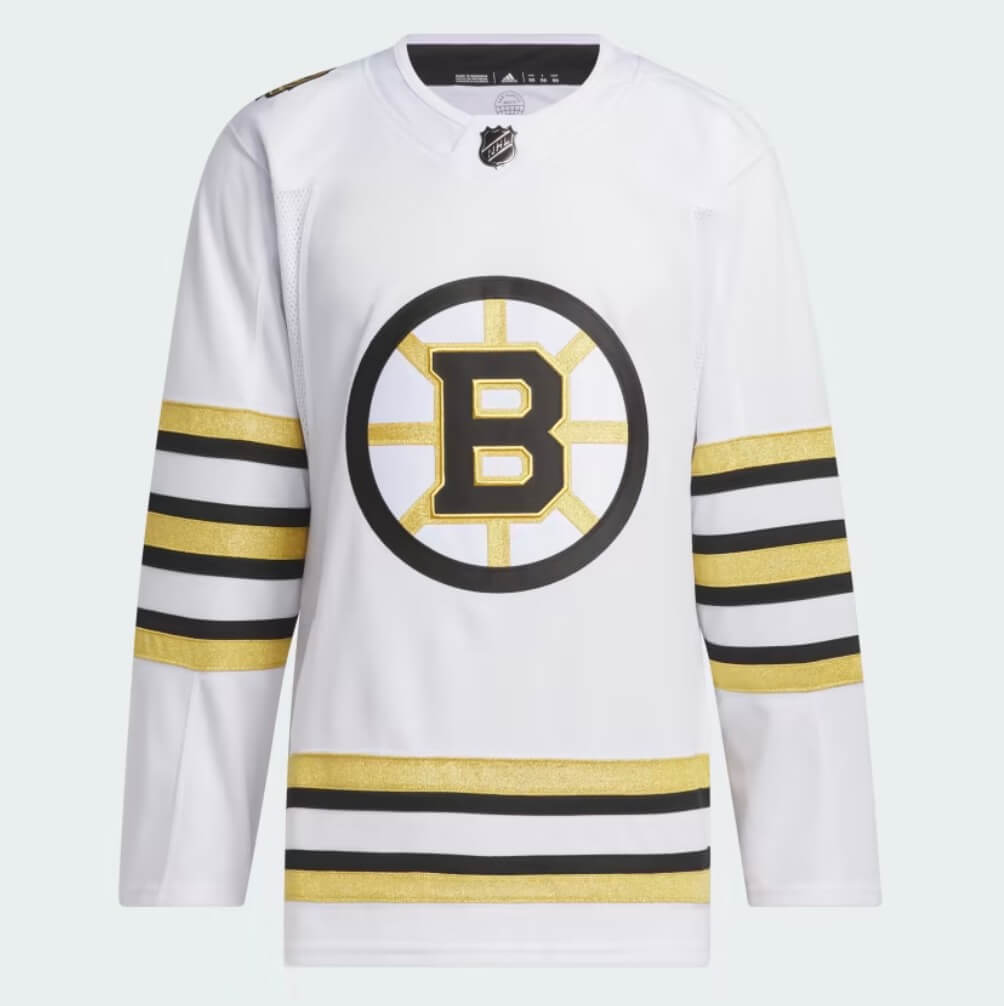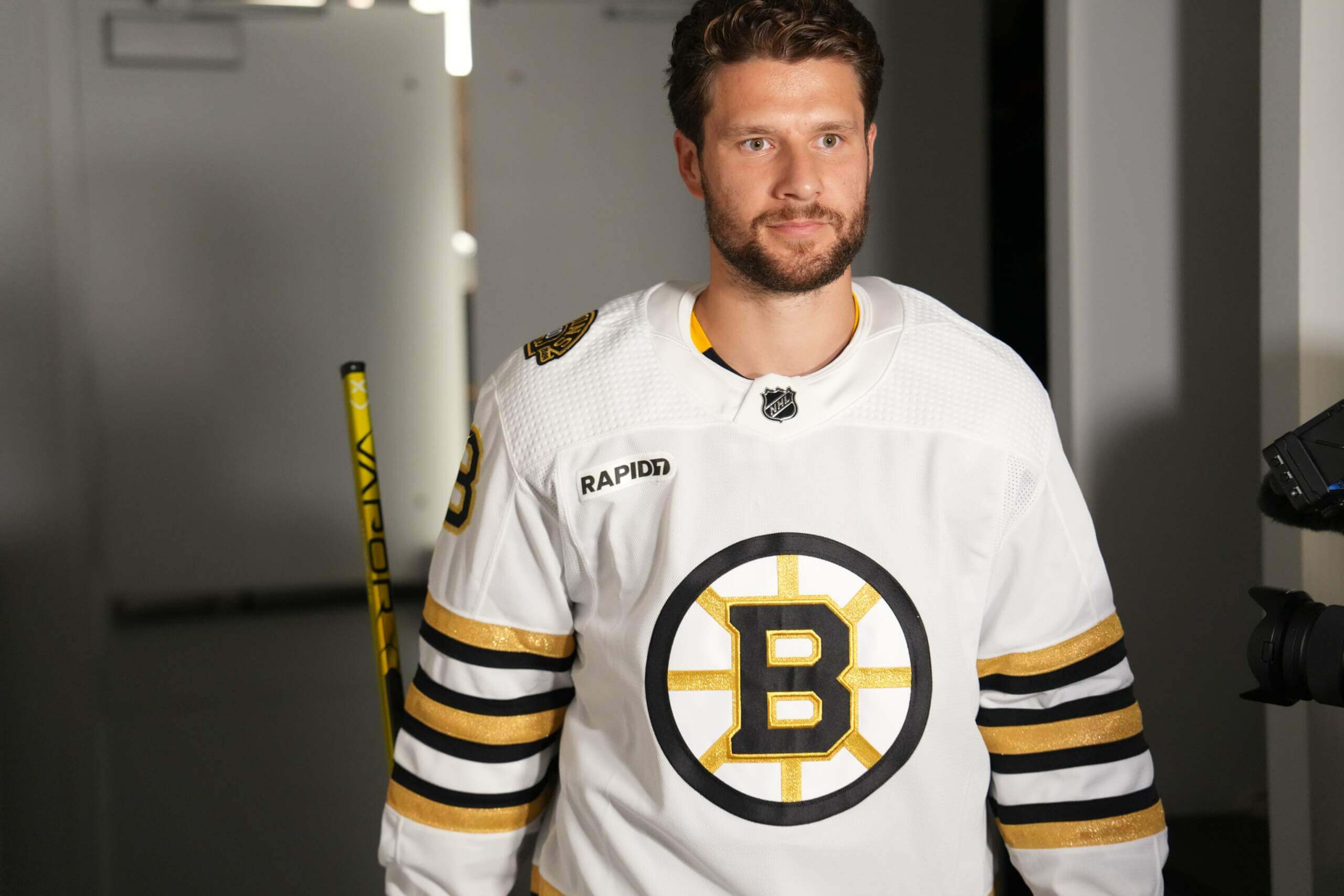 ALTERNATE: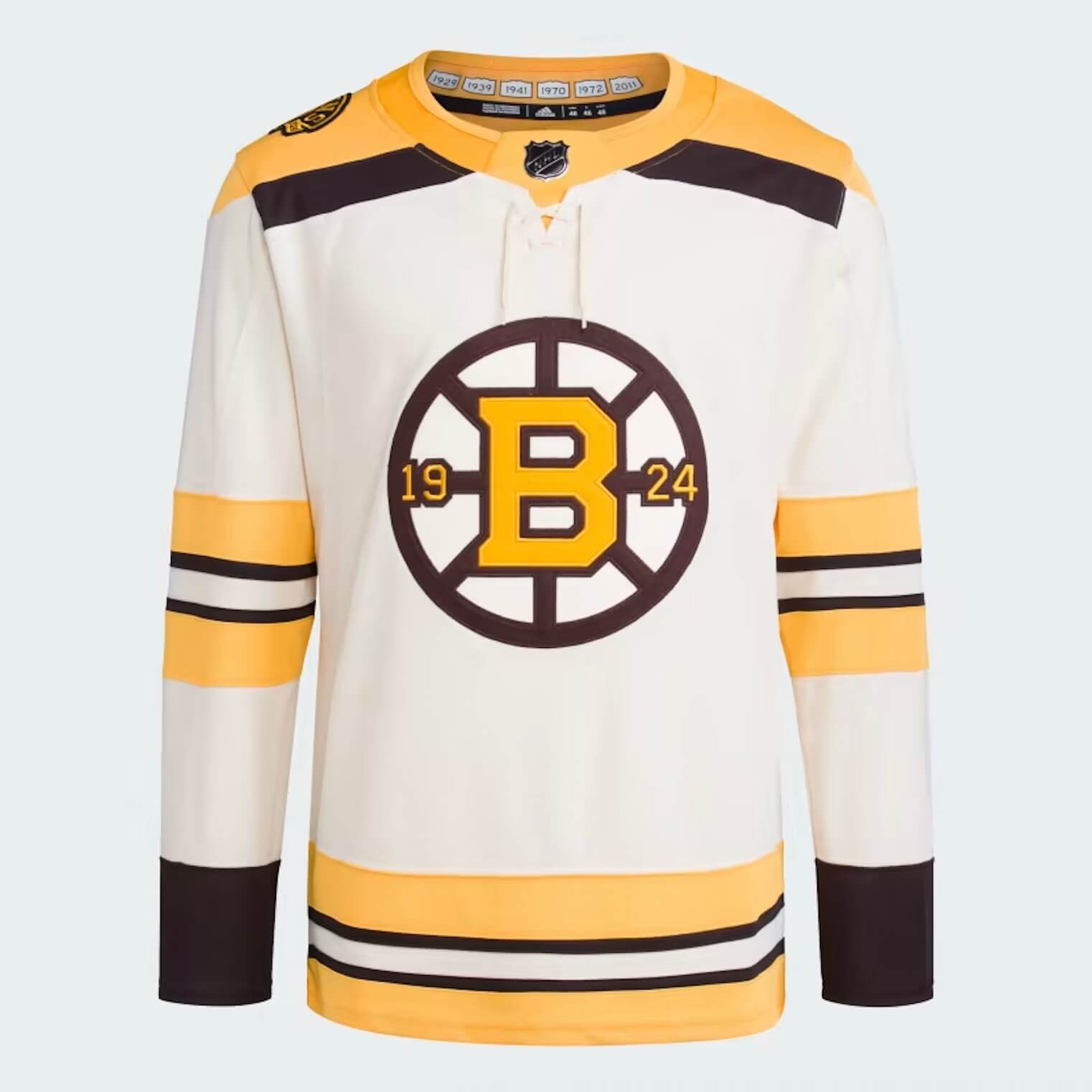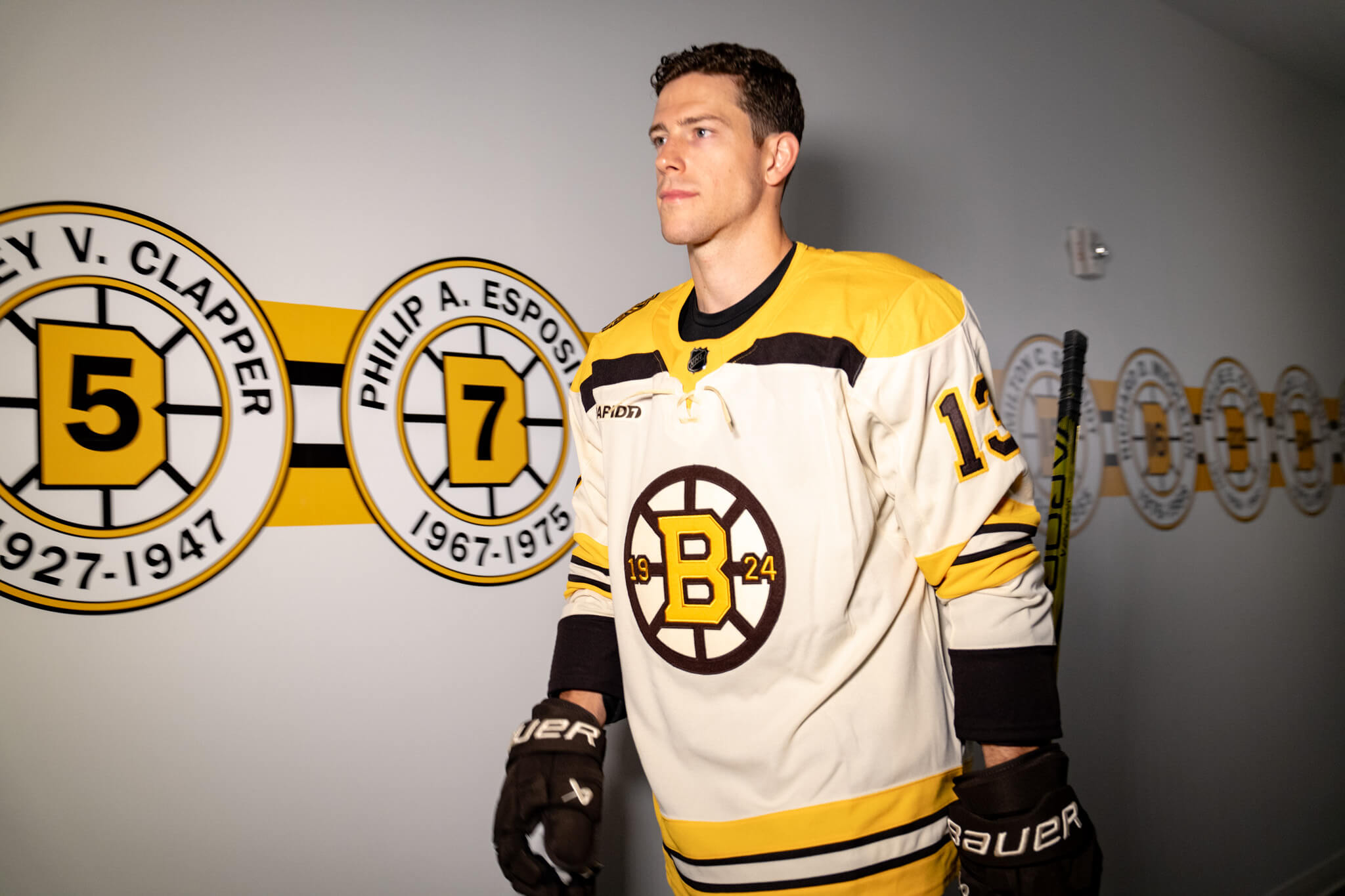 In describing the new home and road sweaters, the team states, "A spin-off of the recent black and white home and away jerseys worn by the Bruins, the Centennial primary uniforms feature new crests, coloring and striping. For the first time since the early 1990s, the club's primary uniforms are adorned with complementary team crests – a gold-trimmed Spoked-B on the home uniform and a black-trimmed Spoked-B on the road uniform. The club adopted the home crest as its primary team identity for the 2023-24 season back in June."
If you look closely at the jerseys, you'll immediately notice the gold is different from the team's usual color. Both sleeves of the home and road feature a unique stripe design. According to the team,
The "Centennial gold" coloring – a symbolic toast to 100 years of history – brings the primary uniforms' style to a whole new level for the turn of the century. "Centennial gold" is also incorporated into the new striping on the sweater. The right and left sleeves each contain three gold stripes for a total of six as a nod to the organization's six Stanley Cup® Championships (1929, 1939, 1941, 1970, 1972 and 2011).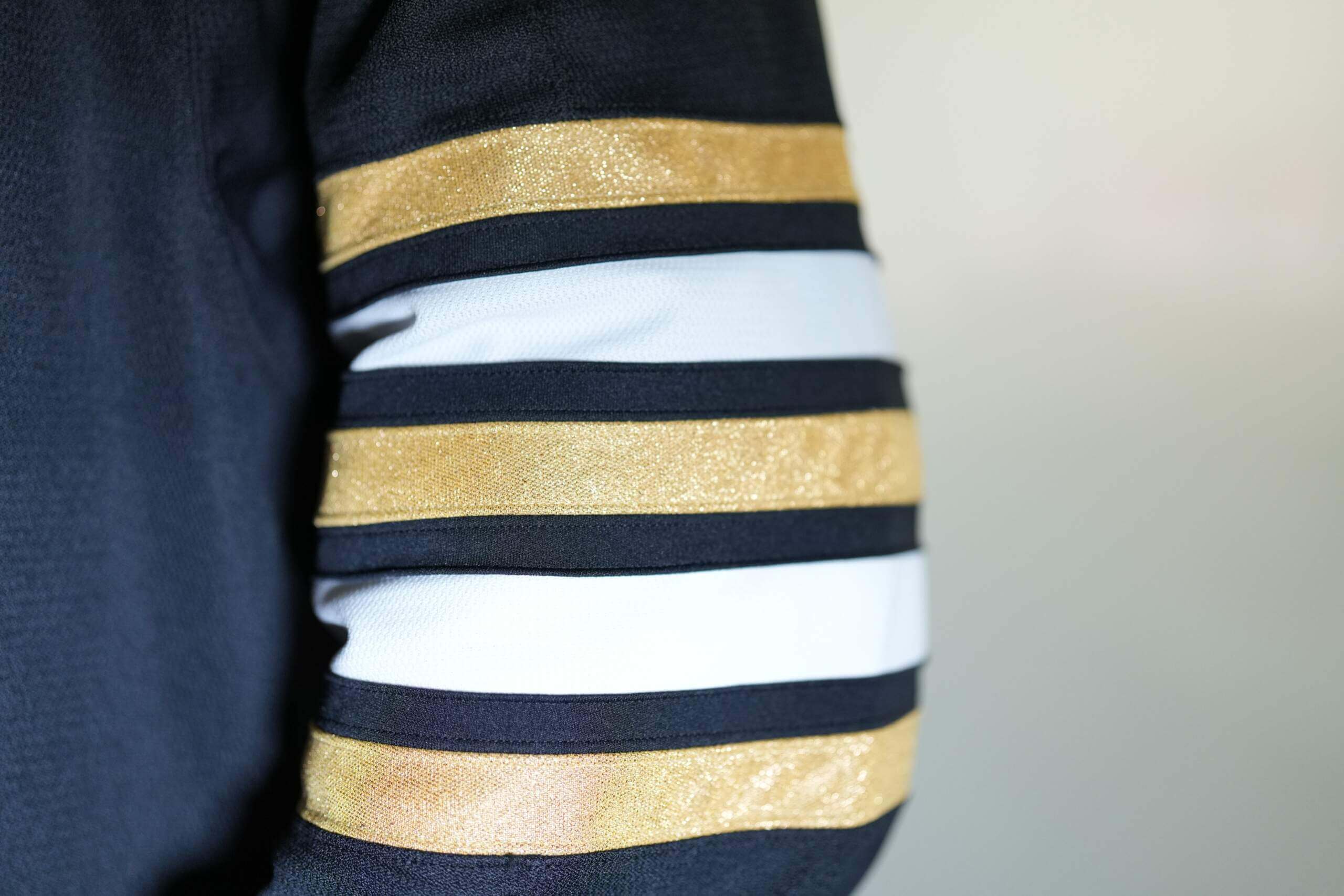 The new alternate has a retro look and feel, but it too comes with storytelling:
The Bruins' alternate sweater for the Centennial year carries a more vintage style but is the first sweater in club history that features "Bruins beige" as its base color. With highlights of brown and gold, the alternate harkens back to the Bruins' foundational color scheme from 1924 when brown and yellow – the colors of owner Charles F. Adams' First National grocery store chain – were chosen for the team uniforms.

Additionally, the alternate features a unique center crest inspired by the club's 25th anniversary jerseys in 1948-49. The modern interpretation includes a "19" and a "24" gracing the horizontal spokes to celebrate the club's founding year.
What won't be visible on ice is the inside of the collar, "the Bruins' six Stanley Cup® championship years are emblazoned on Massachusetts town signs."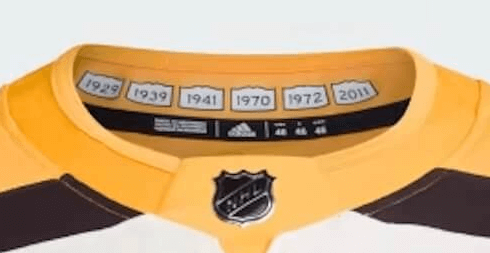 The alternate jersey will be worn with brown helmet, gloves and pants.
Here are a few more looks at the new jerseys: