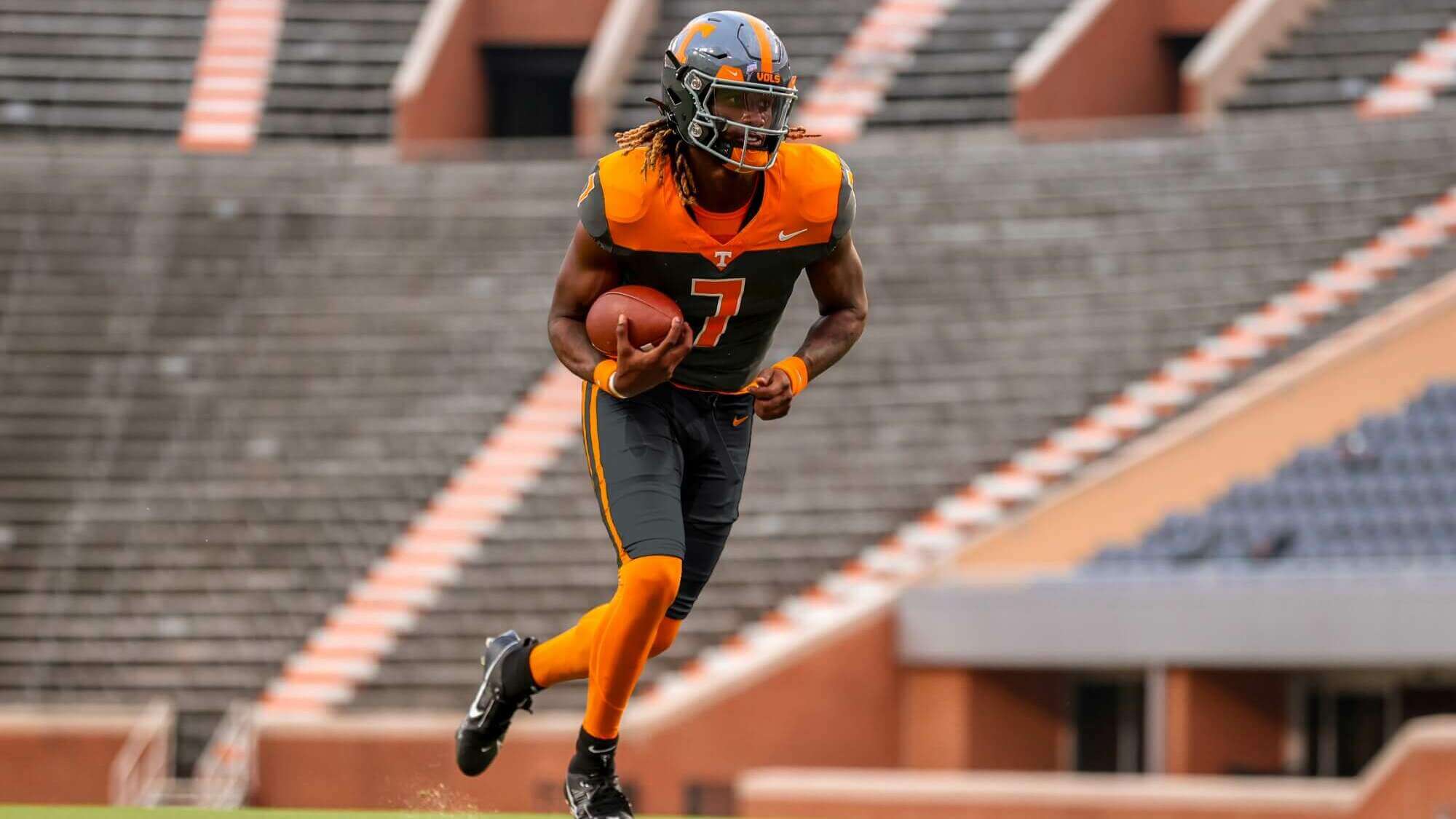 Phil here. Popping on again with some new College Football uni news.
It wasn't just KU who introduced new alternates over the Labor Day weekend. The University of Tennessee Volunteers have also dropped an updated uniform that they'll wear this weekend.
The Vols, who have worn a GFGS alternate (which they've dubbed "Smokey Grey" [SG] in reference to the Great Smoky Mountains that straddle the border of Tennessee and North Carolina) in various iterations before, have added a new SG alternate for the 2023 season. Last year, the team announced it would wear a new SG uniform every year from 2022 through 2025.
The 2023 edition "pays homage to Condredge Holloway, who played for the Vols from 1971-74. Holloway, nicknamed 'The Artful Dodger', made history, becoming the first Black player to start at quarterback for an SEC program."
The team will debut the new uniforms this Saturday, against Austin Peay. The date is significant since it will mark 51 years to the day of Condredge Holloway's first start at the University of Tennessee.
So … let's take a look at the updated SG uniforms.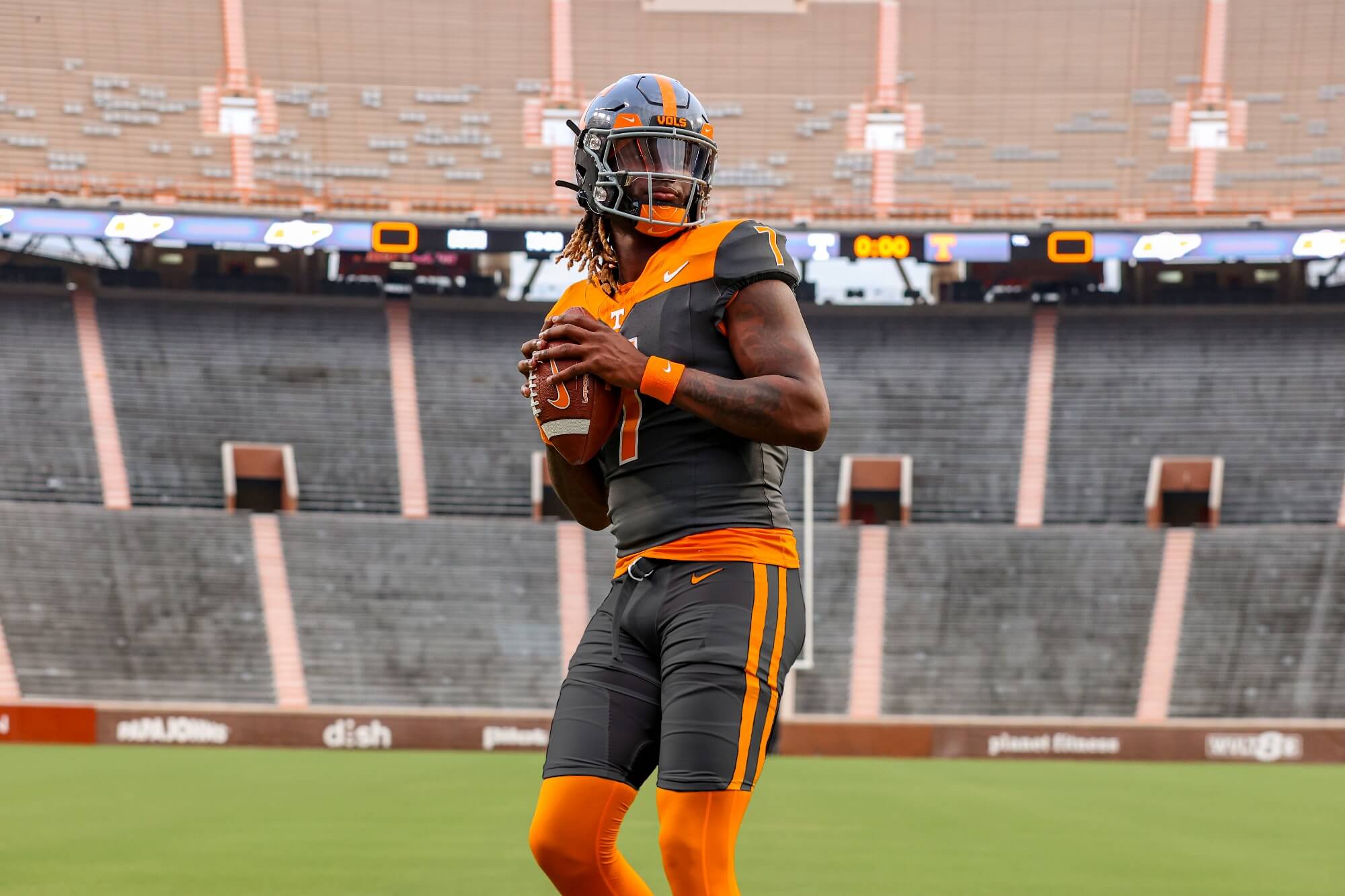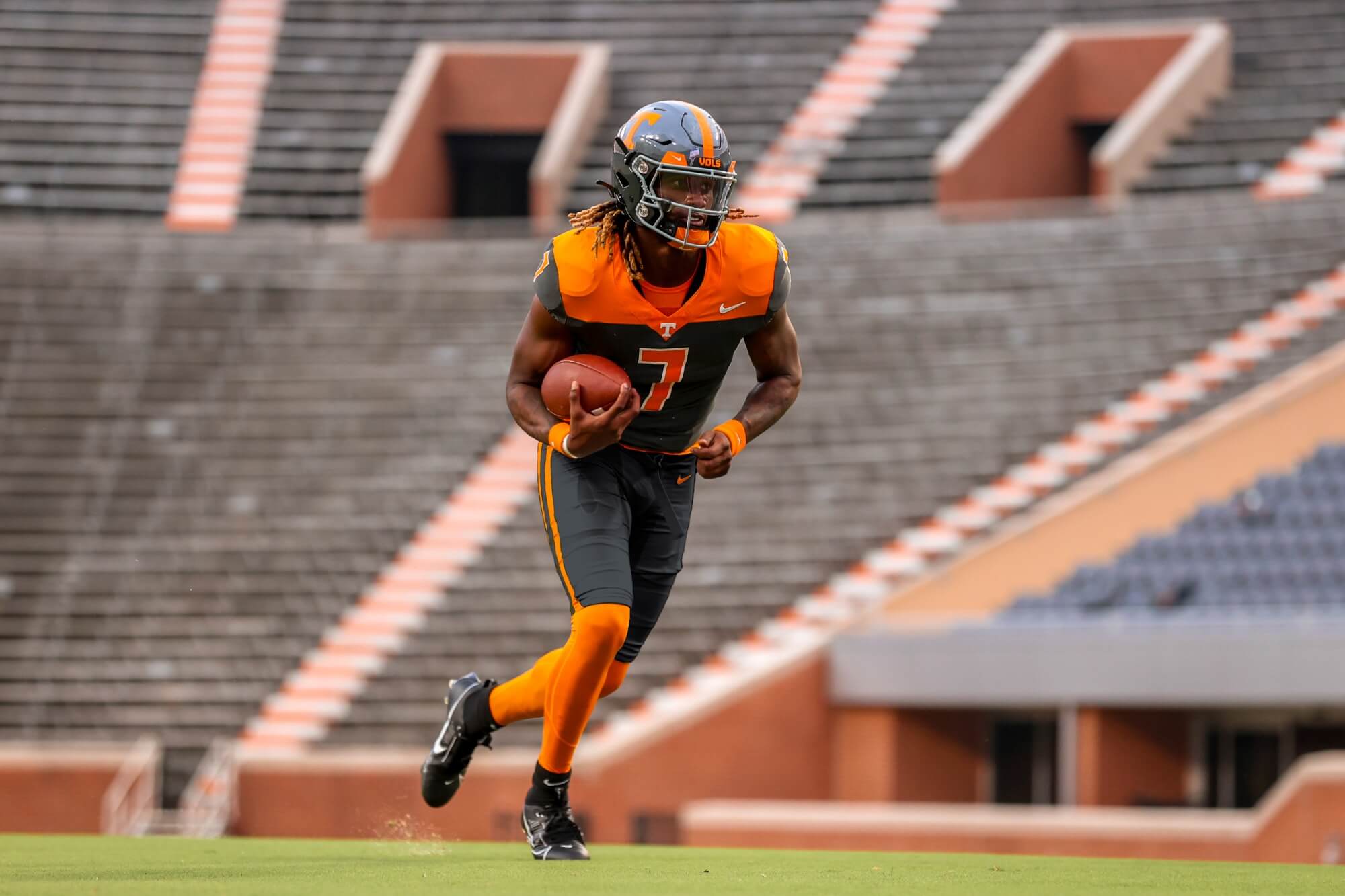 As you can see, the entire uniform is in SG coloring. The helmet is dark gray, with an orange center stripe with the classic "T" logo on the sides. Facemask is lighter gray.
The jersey has a large yoke rendered in Tennessee Orange, and is in Nike's newest chassis template, with a white "T" on the neckline. Front numbers are orange, outlined in white, with TV numbers on the sleeve caps in the same style.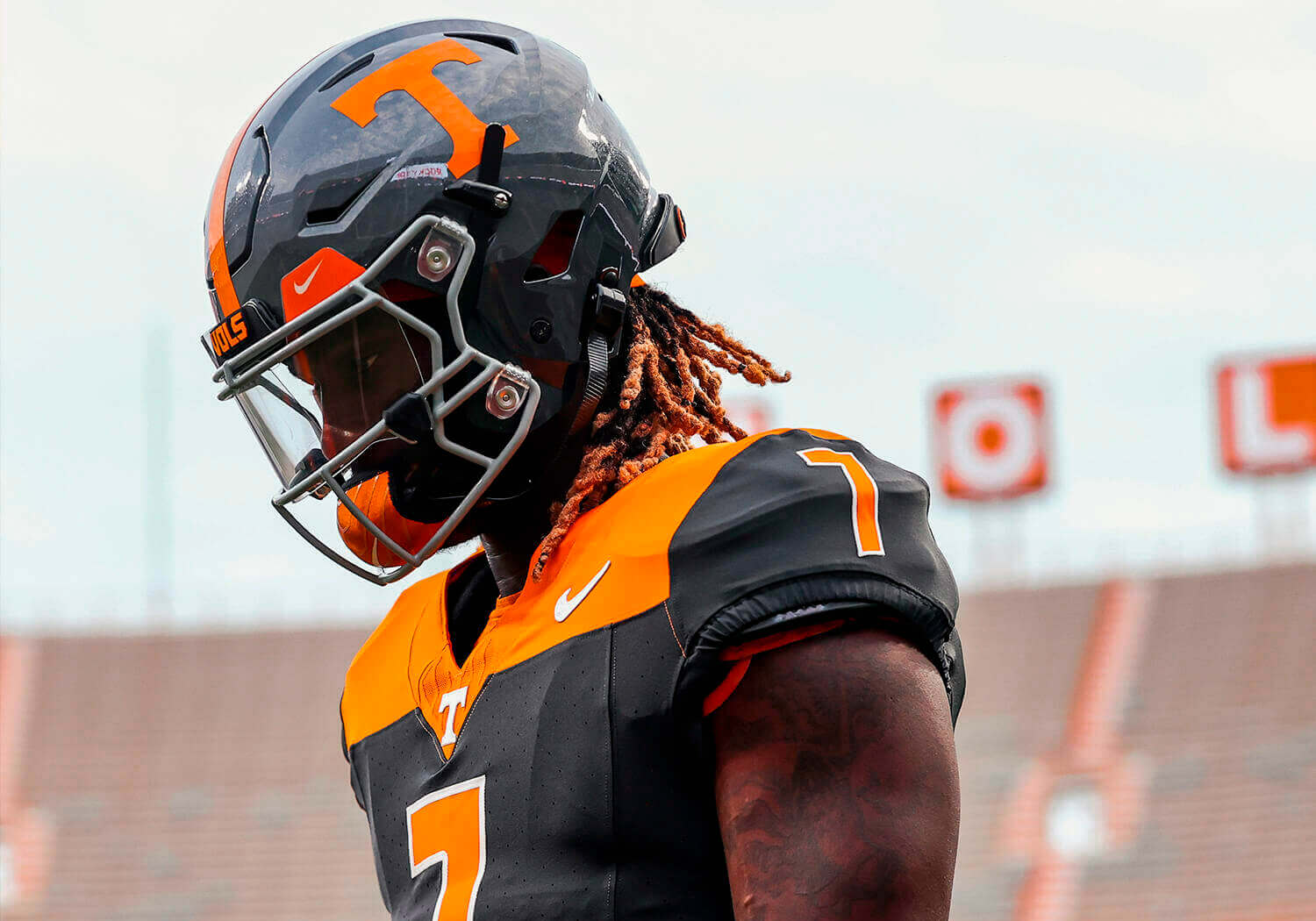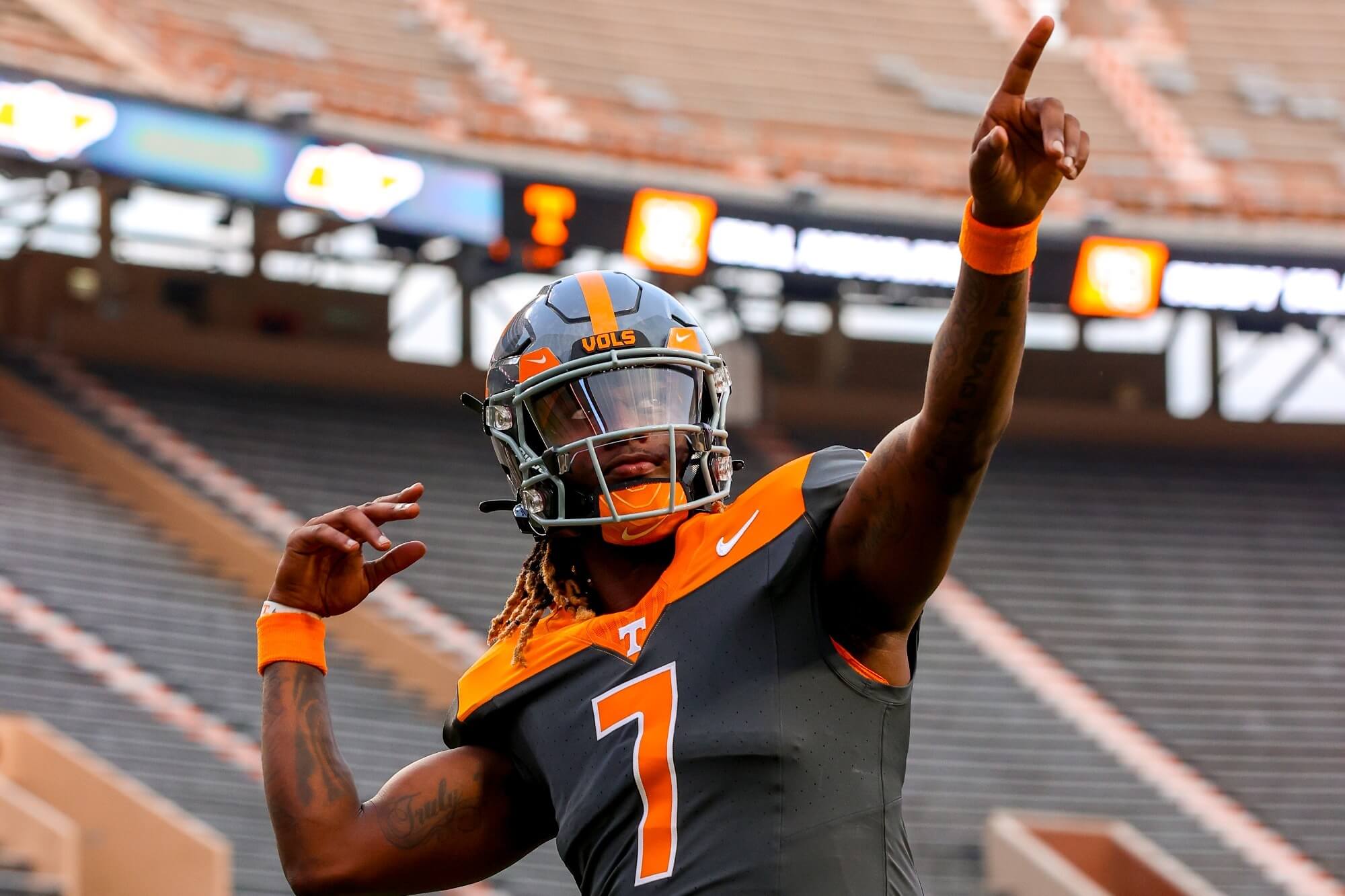 NOB is white and placed on the orange yoke.
Pants are SG, and feature two orange stripes.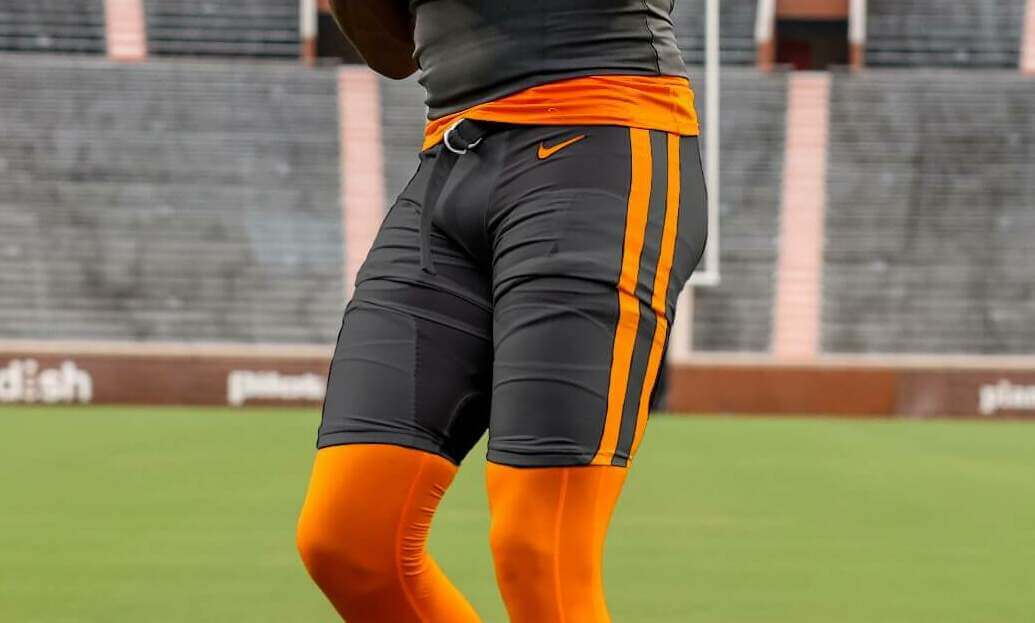 Last year's SG uniform was similar — but had several differences as you can see below.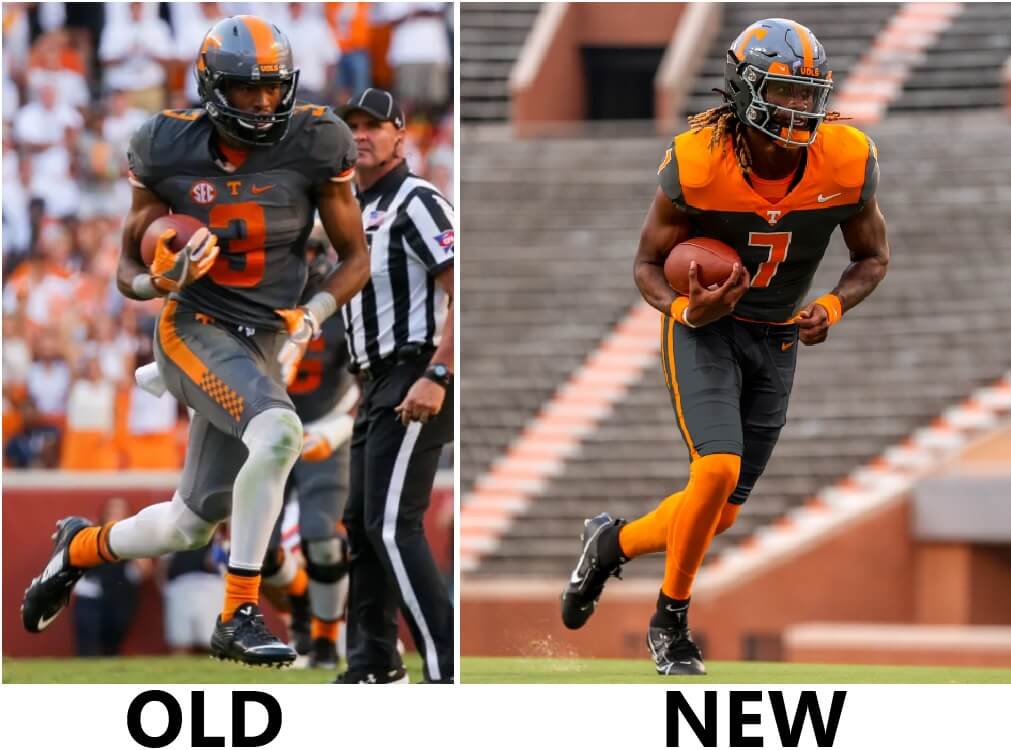 The 2022 version had a wider helmet stripe, tone-on-tone yoke, TV numbers on the shoulders, numbers without outlines, and a wide single stripe down the pants leg that transitioned to a checkerboard pattern at the bottom. It's difficult to see from the above photo, but the 2022 version actually had a darker gray yoke.
As noted above, the 2023 edition is an homage to Condredge Holloway (1971-74), who wore a white road uniform that also featured an orange yoke.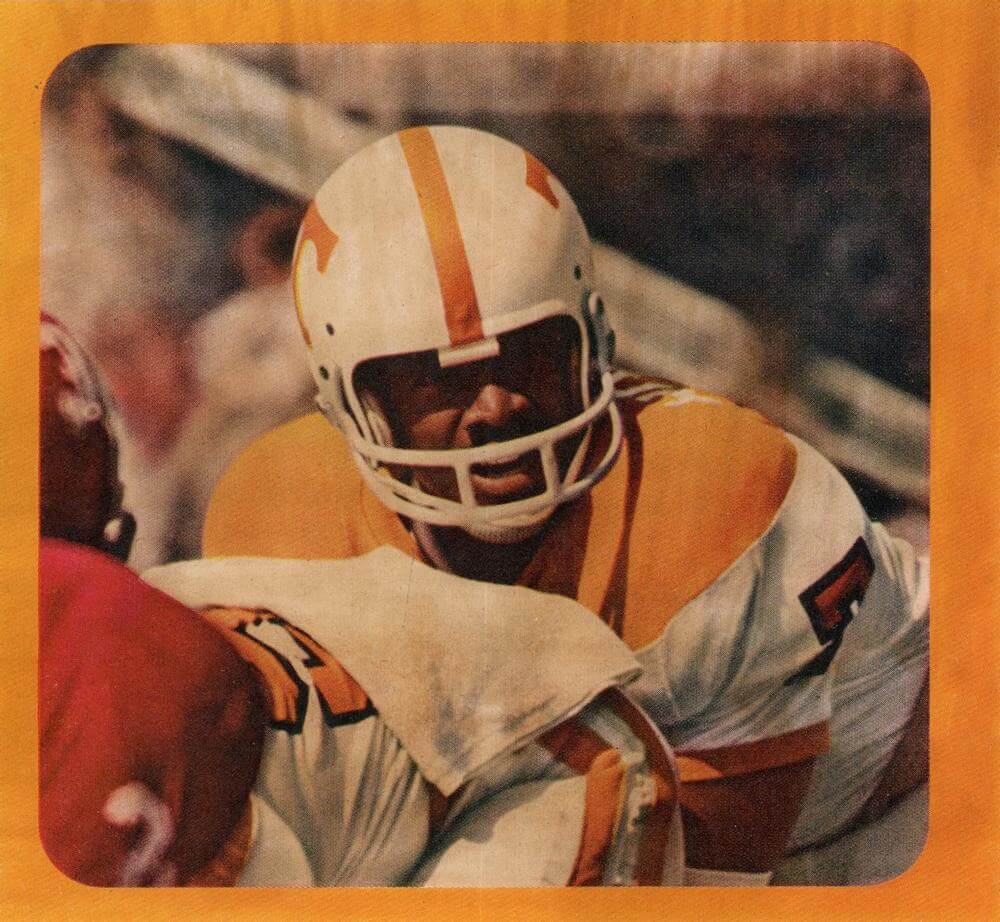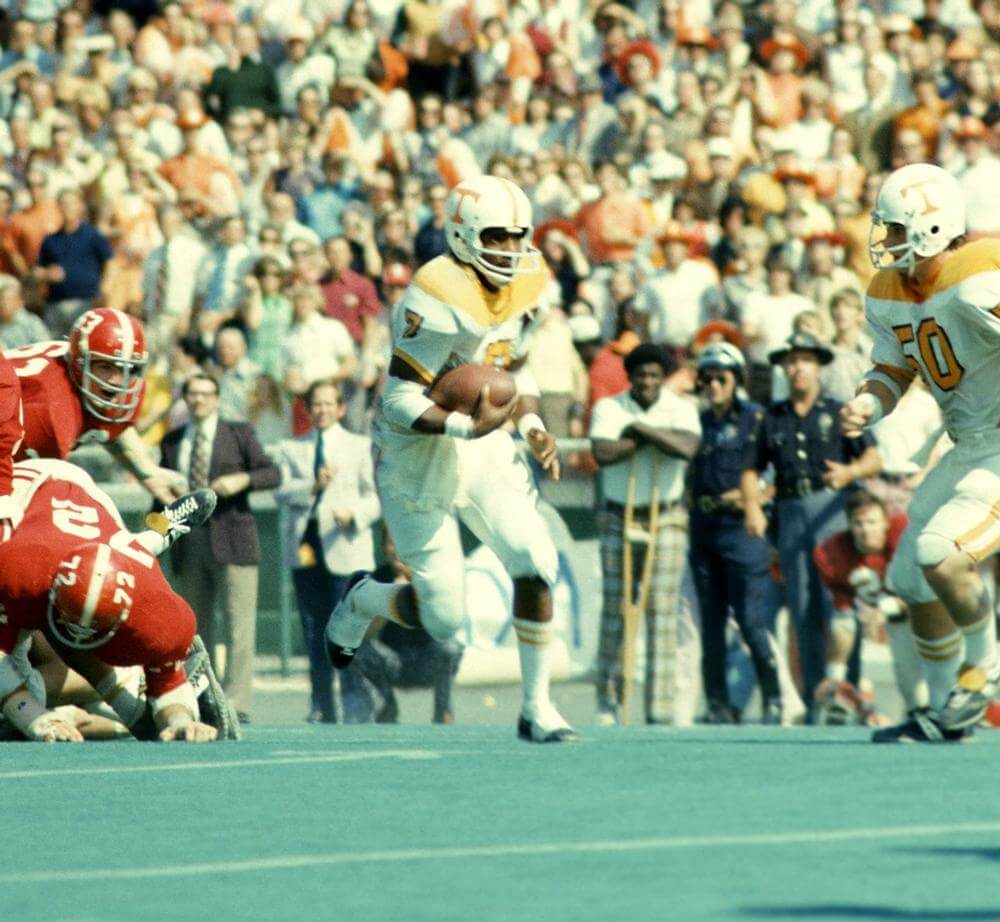 Those uniforms had similar attributes — the helmet stripe is the same width, orange numbers were outlined (in black), and the pants also featured two orange stripes.
And of course, what would a uniform unveiling be without a hype video (at least this one references the player/era it's honoring) before going into rapid fire images of the new uniform?
Inspired.
Original.
Distinctive.

— Tennessee Football (@Vol_Football) September 4, 2023
As previously mentioned, the uniform will be worn this Saturday against Austin Peay. It's possible it will be worn more than once, but so far the University has not said whether the team has any plans to do that.