[Editor's Note: In light of today's holiday, I'm re-posting a blog entry from two years ago, with a few edits to make it current for 2023. Enjoy! — PL]
Today is Labor Day, the day when we celebrate the American labor movement. It's one of our oldest federal holidays, dating back to 1894. But as usual, Major League Baseball — a league that routinely trots out special uniforms or at least patches for Mother's Day, Father's Day, Armed Forces Day, Memorial Day, Independence Day, and 9/11, and that also had all uniformed personnel wear yellow ribbons for pediatric cancer just yesterday — is doing nothing at all to acknowledge Labor Day.
Personally, I don't much care for holiday uniforms and wish MLB would skip all of them. But if we're going to have them, it makes no sense to exclude Labor Day. That's particularly true now, as there are increasing reports that the pandemic has led many people to rethink the role of work in their lives and reassess their work/life balance.
Before I go any further, it's worth pointing out here that Labor Day is not about glorifying "blue collar"/hardhat labor (as so many teams and coaches already do). It's about acknowledging the value and dignity of all labor, encouraging worker solidarity, and raising the level of work conditions for all of us.
With all that in mind, I wanted to explore what an MLB Labor Day uniform might look like. Here are some ideas:
• Players could simply wear a cap patch acknowledging the holiday, as they do on Memorial Day.
• Players could wear a slate-blue/orange ribbon, because those are the colors of the AFL-CIO.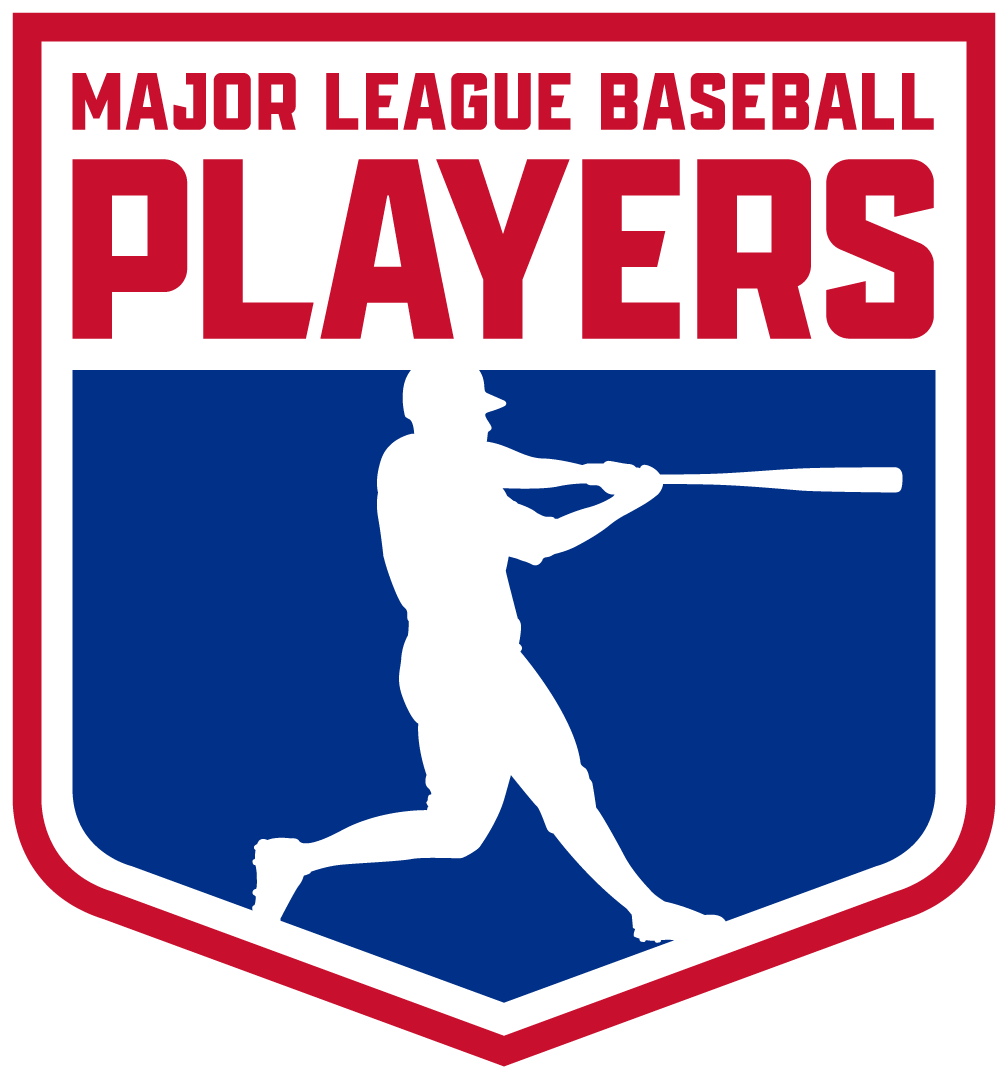 • Players could wear the logo of the Major League Baseball Players Association — arguably the most powerful and successful American trade union of the past half-century — as a sleeve patch.
• Players could wear a logo based on the AFL-CIO's famous "handshake" logo, with the hands wearing batting gloves, wristbands, or other baseball-identified accessories.
• Players could wear "21" patches, to honor Curt Flood, and/or "MM" patches, to honor Marvin Miller.
• In addition to team-wide gestures, each team's union rep (every club has one) could wear some sort of patch or designation.
• Not uni-related, but another possibility: In the interests of work/life balance, Labor Day could be reserved as an open date, with no teams playing. (Side note: Eight MLB teams are not playing today.)
I'm not saying all of these are awesome ideas, but I'm definitely saying it's worth thinking about Labor Day — and its relation to sports in general and the uni-verse in particular — at least as much as any other holiday.
I realize it's easy (maybe even sensible) to be cynical here and just say, "Ah, they'll never do anything like that," or "You know they'd turn it into a blue-collar thing," or even "Forget it, most people think Labor Day is about firing up the grill or going shopping." But I'm asking you to suspend your disbelief for a few minutes and try to work with me here — think about what this could be, not what it probably would be. So if you have good ideas for the intersection of Labor Day and MLB uniforms, feel free to post them in today's comments. Thanks, and have a great Labor Day!