[Editor's Note: Paul is on his annual August break from site (although he's still writing his weekly Substack column). Deputy editor Phil Hecken is in charge from now through the end of the month.]
Today we have a special guest article from our own Jamie Rathjen. I'll have more stuff after the lede — PH
• • • • •
Williams Returns Gulf Oil to F1 Grid
by Jamie Rathjen
Earlier this year, the Williams Formula One team signed an advertising deal with Gulf Oil. A few months into the season, they announced a fan vote on which one of four designs based on the distinctive light blue and orange Gulf Oil livery they would use for three races in Singapore, Japan, and Qatar, in September and October.
The Gulf Oil livery has a long history in motorsport, although largely in sports car racing where it appeared prominently on Ford and Porsche cars in the 1960s and '70s. You might know it from the movie Le Mans, where it appears on Steve McQueen's car.
As a company, Gulf Oil was an independent oil company in its heyday of motorsport advertising through 1985, when it was part of a merger to form what is now Chevron. It now seems to exist as a brand of motor oil, but one that also puts its logo on things for the nostalgia effect. (If anyone knows more than that, please tell us in the comments.)
In Formula One, Gulf Oil had a deal with McLaren that expired after last season before signing one with Williams. The livery last appeared in F1 in May 2021 at the Monaco Grand Prix, shown below.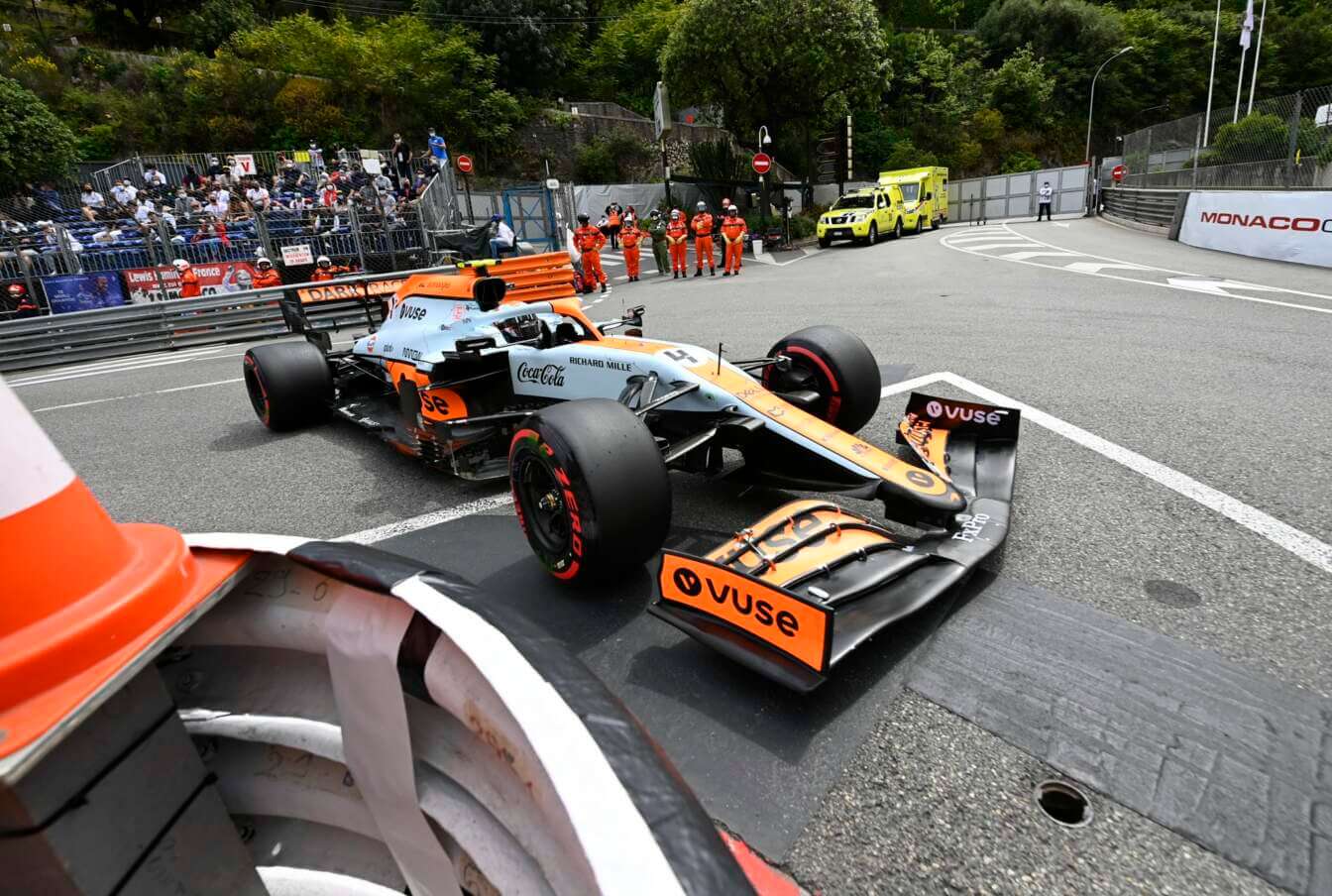 McLaren also has a long history with Gulf. The partnership started in 1968 in both F1 and sports cars for a few years, returning to sports cars in the '90s, and most recently with their F1 deal through last season.
The livery's classic appearance was primarily light blue with an orange stripe down the center. That was recreated for McLaren's livery in 2021, but this time was on the choice that ultimately finished second.
All four designs have a light blue base and orange accents, but vary in the use of orange, black, and other colors, and how and where they are used. They're all strong departures from Williams's normal livery for this season, which is dark blue.
The winning design was called "Bolder than Bold," which is supposed to have a camo pattern and orange shapes in various places. It beat out the three others in a short knockout tournament. All four designs are shown below.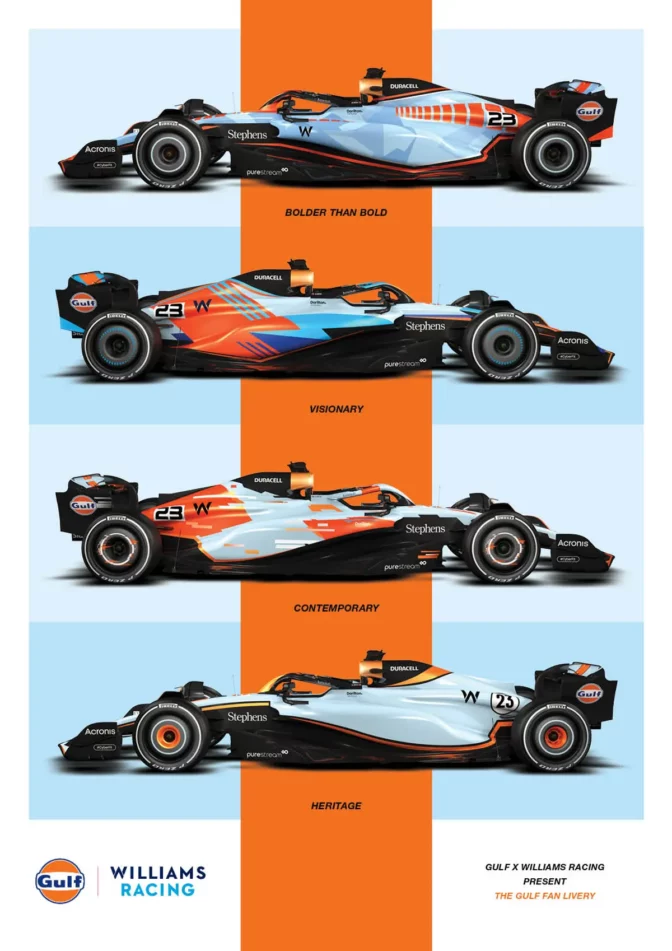 Additionally, Williams's pit crew has already been wearing helmets based on the Gulf color scheme with black firesuits. It's hard to find a lot of pictures and Williams's pit stops don't tend to get on TV as they're perpetually near the back of the field, so I first noticed the crew's look at the Hungarian Grand Prix last month. It appears they've been wearing those helmets for most of the season, though.
The team also has pages on the first, second, third, and fourth designs, counting based on the image above, and on the design process for the finalists.