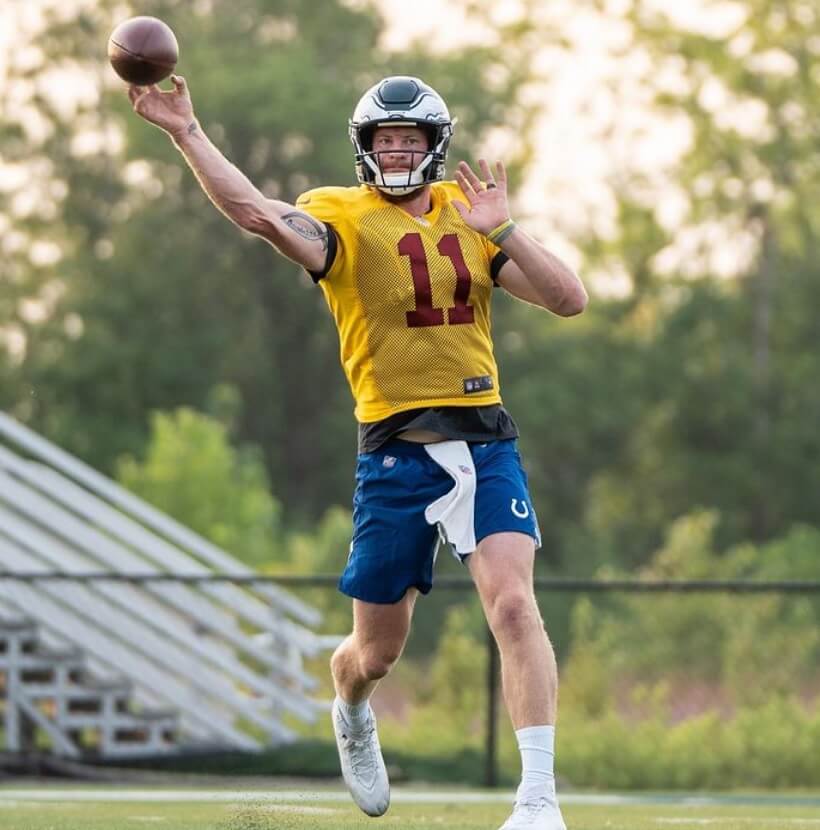 There was a bizarre scene on a practice football field yesterday, when currently-unsigned Quarterback Carson Wentz was photographed wearing gear from this three former teams: the Philadelphia Eagles, Washington Commanders, and Indianapolis Colts.
Wentz is 30 and has played seven NFL seasons, but he's currently unsigned and apparently looking for work.
As you've probably noticed, social media is very important to professional athletes, and workouts that are recorded and posted on social media are a good way to let prospective teams know that they're still sharp and their services are available. So, it wasn't really a big deal that Wentz posted yesterday's workout on Instagram. What was quite unusual was his choice of "outfit," as seen on his Instagram post
Wentz' workout gear featured an Eagles helmet, a Commanders QB jersey, and Colts shorts.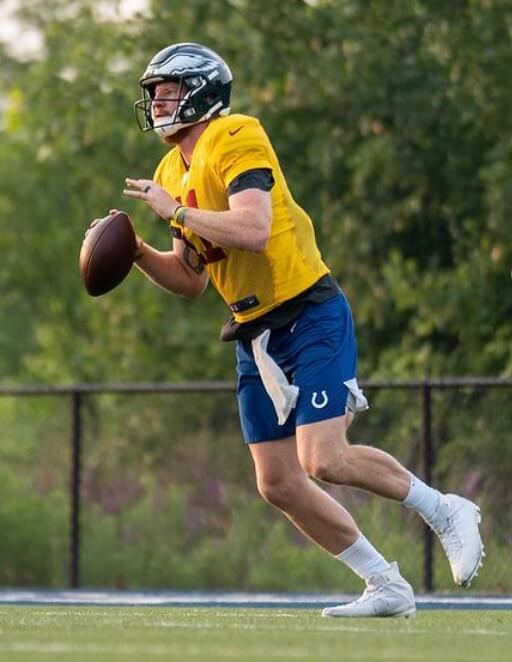 To accompany the photos, Wentz wrote the following:
Back in the lab … just looks a little different so far this year 🙃 #alternateuniforms #trainingcamp2023
I'm not sure how or why (and perhaps he isn't either) Wentz chose his particular combination. He played for Philly from 2016-2020 (five years), spent 2021 with the Colts, and last season he suited up for the Commanders. So if he were wearing his gear in ascending (or descending) order, the Commanders shouldn't have been the "middle" part of the uniform.
Here's how Wentz looked …
With the Eagles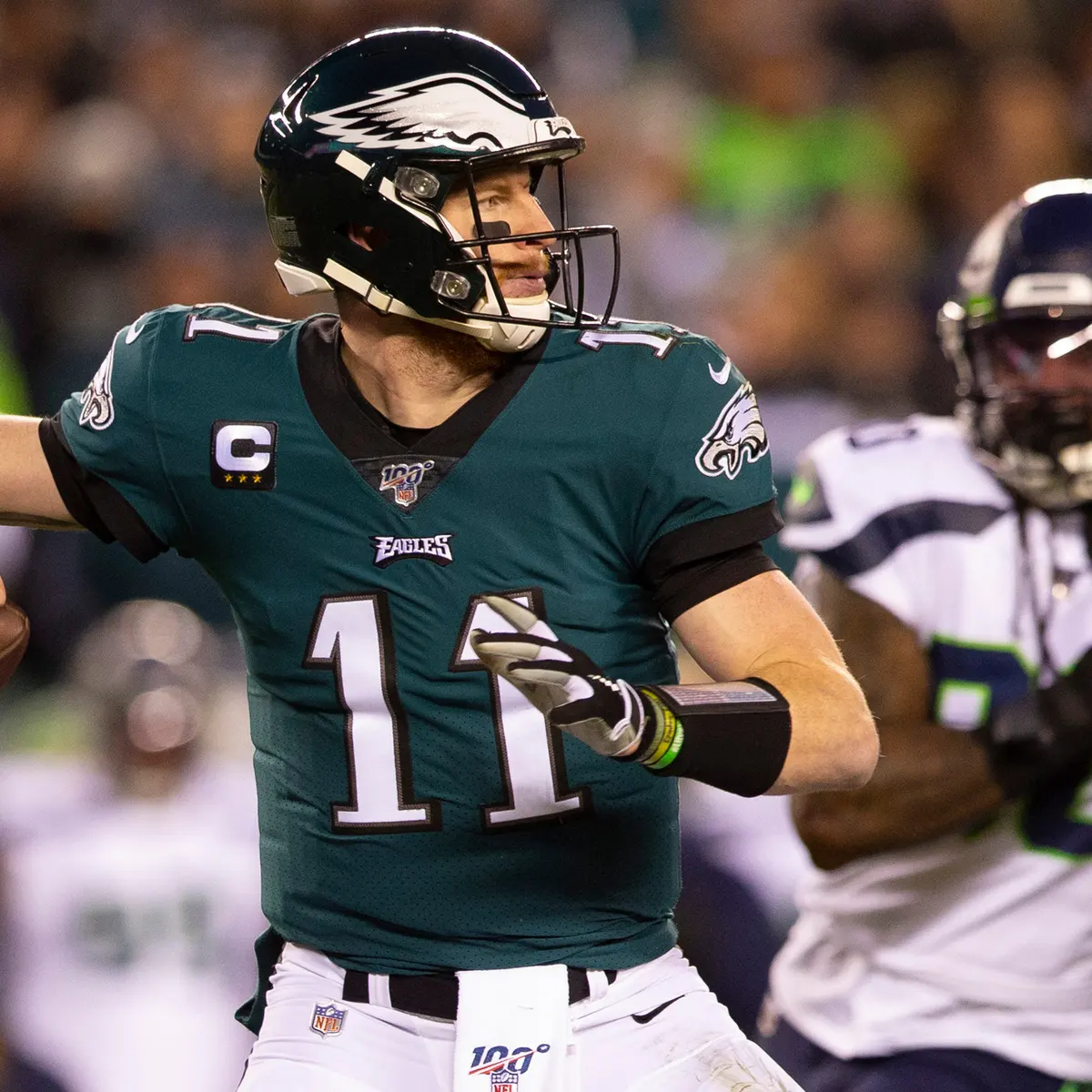 With the Colts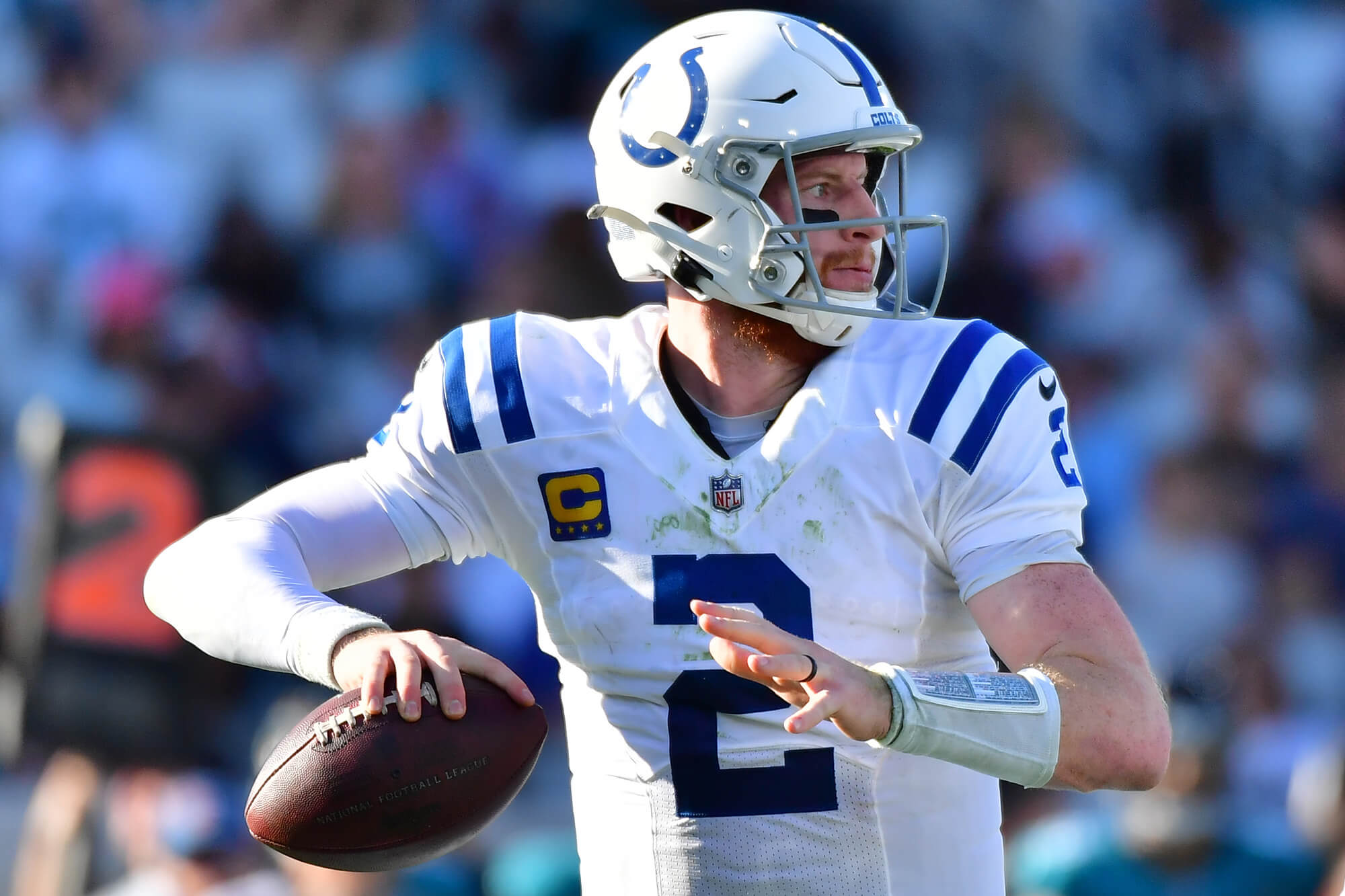 and With the Commenders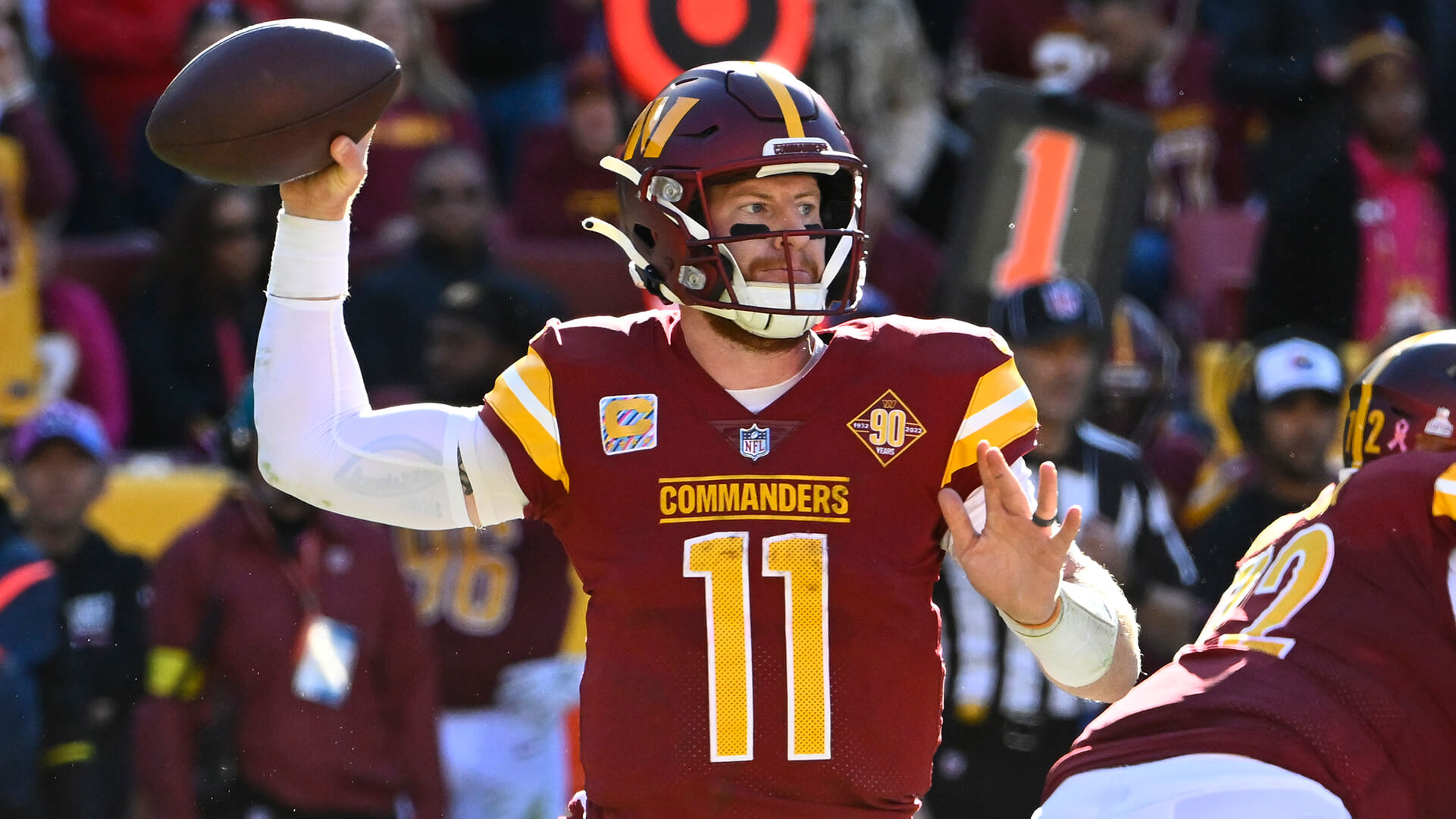 Wentz seems like a good guy, with a career unfortunately beset with some untimely injuries. And many guys in his position have been looking to make an NFL comeback — but none have gone so far as to create a franken-uni. Whether intentional or not, the unusual getup has certainly brought a lot of attention to Wentz.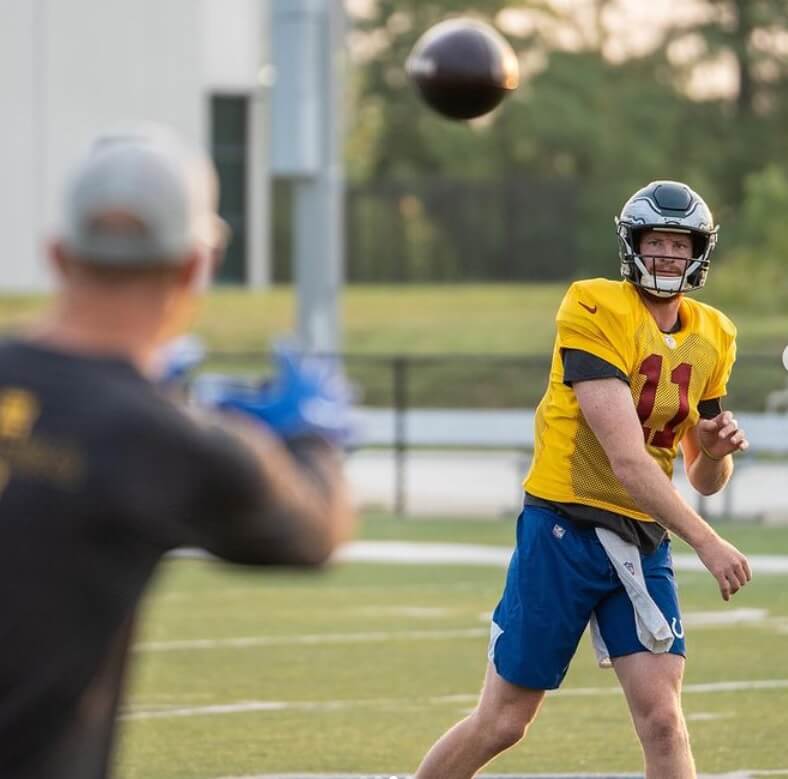 Whether or not Wentz can catch on with another team still remains to be seen. He was disappointing in his final season with the Commanders, and they released him in February. Possibly he can land with a team as a backup for the 2023 season.
We know he still likes to wear the uni(s).