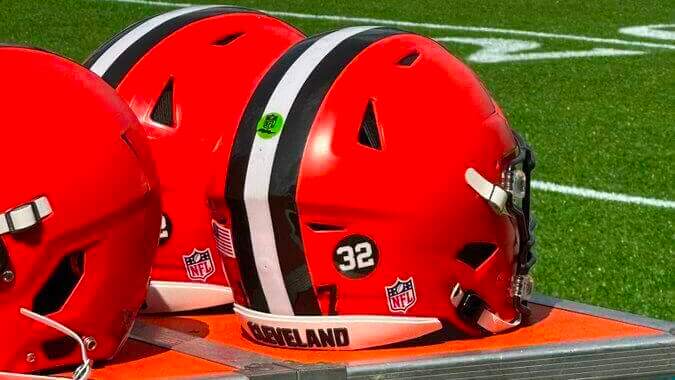 This afternoon, the Cleveland Browns announced they will be adding a No. 32 decal to the backs of their helmets, honoring Jim Brown.
The decal will be worn for tonight's Hall of Fame Game against the New York Jets, which is played in Canton, Ohio (site of the NFL Hall of Fame).
The all-time great running back passed away earlier this year at the age of 87.
As of now, it's not clear whether the sticker will be worn only for tonight's game, or if it will become permanent for this season.
Brown was one of the NFL's all time greats. In his time with the Browns, nine seasons in all and spanning 1957-1965, Brown rushed for 12,312 yards and scored 106 touchdowns. Brown was a standout in high school in Manhassett, Long Island, and at Syracuse University where he excelled in several sports, including lacrosse.
In the NFL, Brown was an All-Pro every year (eight times first-team All-Pro, and once second-team), and was also a three-time NFL MVP.
You can check out all of Brown's stats here.