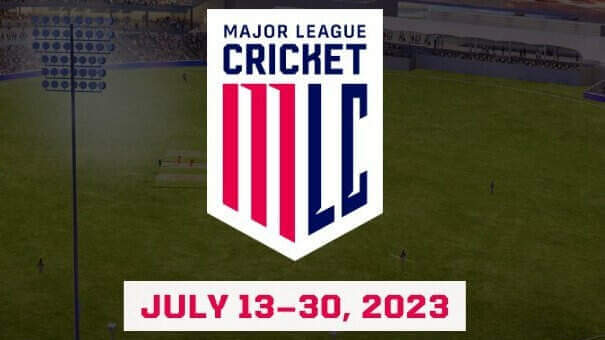 Good Sunday morning, Uni Watchers. I hope you all enjoyed a pleasant Saturday.
I'm joined today by "Mr. Five and One" himself, Jimmer Vilk (although he will be bringing you looks at six uniforms today, it's not in your accustomed 5 & 1 format). Nay, Jimmer's here to discuss an "old" sport which is familiar to a good chunk of the world (particularly in Great Britain and its former colonies): Cricket. And while cricket isn't staging a British invasion, per se, it has reached the shores of the United States for a limited — for now — engagement.
Yes, folks, Major League Cricket is here! With six teams and uniforms for each, Mr. Vilk is going to give you the rundown on this new league. While I'm generally not a fan of the unis, I absolutely LOVE that logo! The league began play on July 13th and will conclude on July 30th — so if you want to catch a match or three, you'll have to hurry.
Let me turn it over to Jim now as he prepares to…
• • • • •
Take Me Out To The… Cricket Match?
by Jim Vilk
Wow, has it really been six years since I wrote about cricket here? Time flies, and so do the balls in Twenty20 cricket. And now the balls are flying out of fields here in the USA! Get ready for your new national pastime: Major League Cricket.
Back in my last piece, I mentioned there were three forms of cricket: the traditional red-ball white-uniform game, which is played over a few days, and the white-ball colorful-uniform versions of One Day and Twenty20 cricket.
Twenty20, or T20 for short, is a 21st century innovation where teams get 20 overs in which to bat, unless the fielders get ten outs first. An over is six deliveries, so each team has a maximum of 120 chances to hit the ball. These games are typically played in two or three hours and are very popular with spectators and television networks.
Now, same as when Major League Soccer first started, I thought to myself, how "Major" is this T20 league going to be? I envisioned a bunch of aspiring players competing in front of friends and family, with games shown online or just edited down to YouTube highlights. Imagine my surprise when I found out these games are on cable, there are passionate crowds, and half the league is backed by the Indian Premier League. That means a LOT, because the IPL is considered the premier T20 league in the world. There are several leagues, each lasting about a month. The condensed schedules let the best players hop around the globe plying their trade. And some of those hired guns are here to add instant creditably to this infant league.
Anyway, I've talked enough about the sport. Now it's time to dig into the uniforms. It won't take long, as there are six teams in the inaugural season. Each team has one uni. No homes and roads, no alts.
For my fellow Americans, brace yourselves for lots of uni ads. And for uni fans of any origin, be prepared for lots of sublimation. That being said, let's begin our look at the unis beginning with…
__________
The "LA" Knight Riders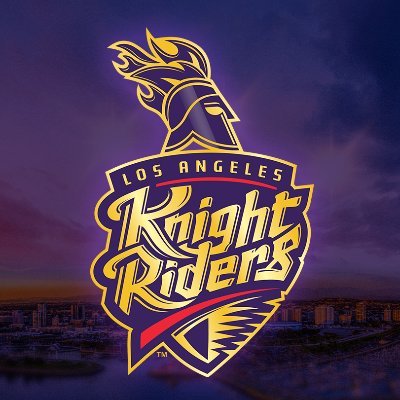 And let's begin with lots of purple! The colors aren't an homage to the NBA's Lakers. They're the colors of the IPL's Kolkata Knight Riders, who own this team. If sublimation is a deal breaker for you, you won't like this team. It steers clear of the numbers, so I'm not bothered by it… much. For T20, it's a solid uni.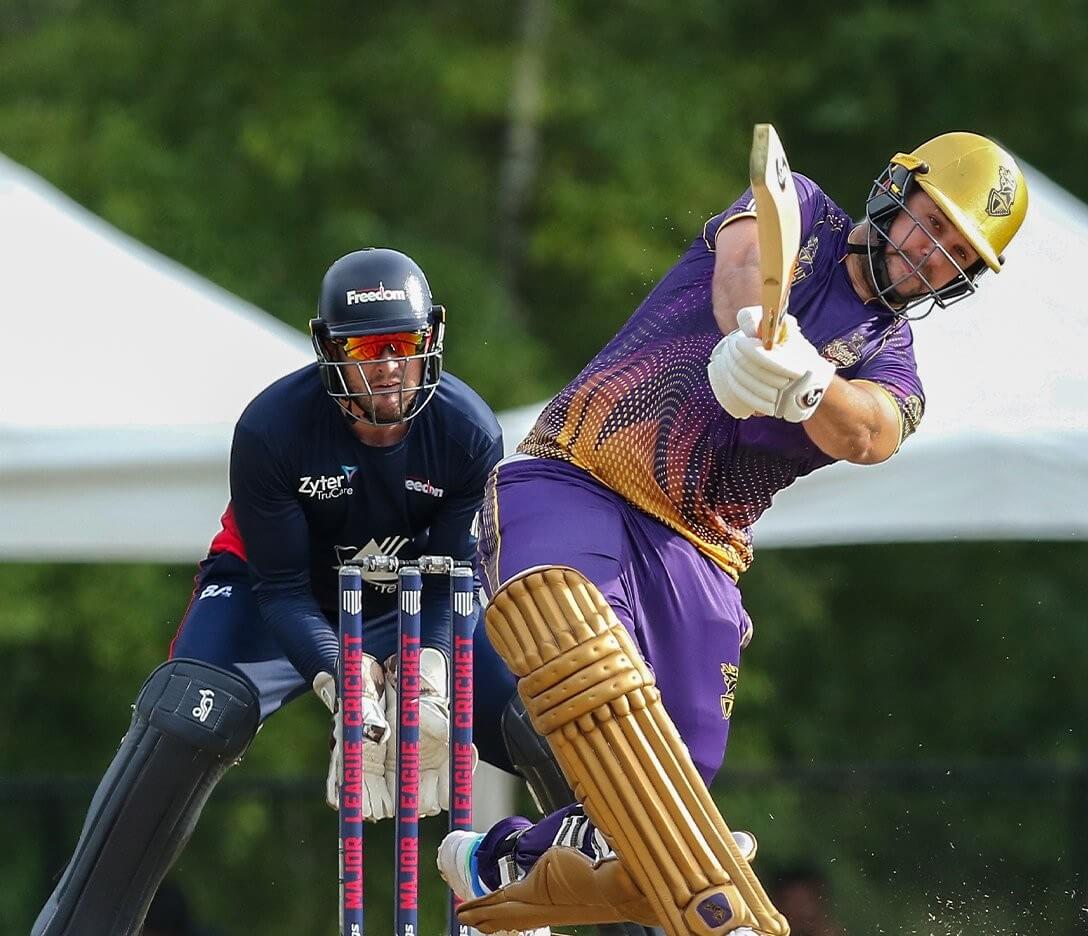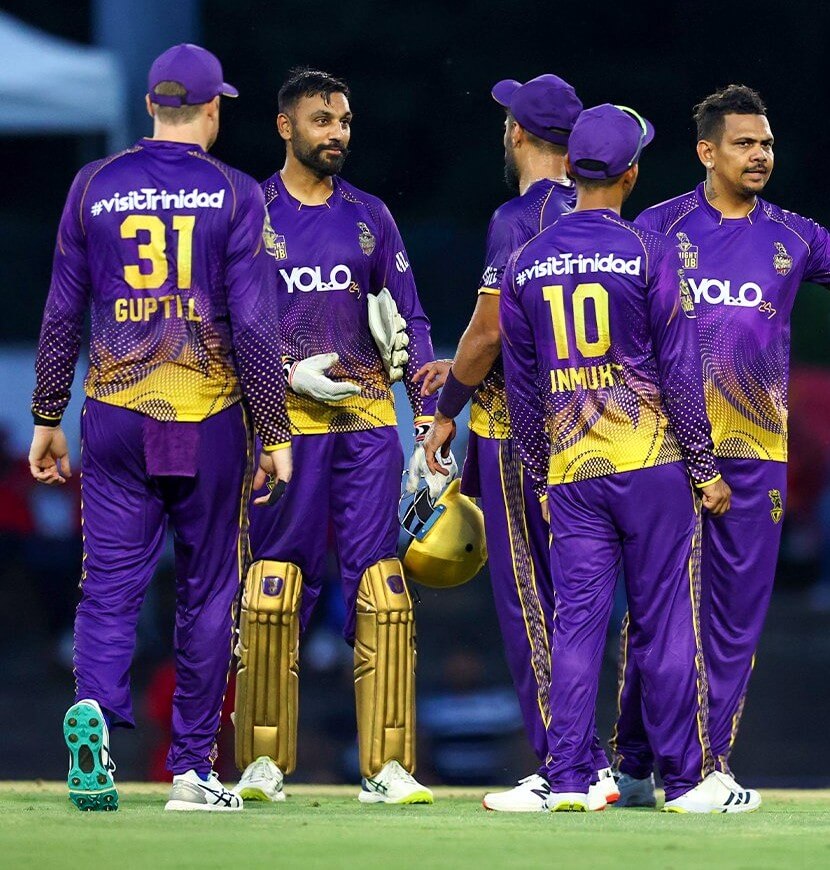 _________
MI "NY"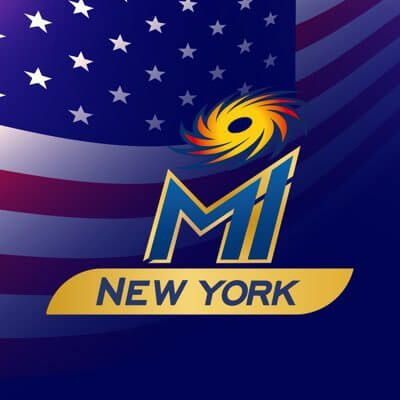 Another IPL-owned team. This one belongs to the Mumbai Indians. I put the NY in quotes, as I'm doing for each team, because the league is playing in two hub cities, USFL-style, until each team gets their own stadium built. MI NY will be based in Brooklyn. Now, here's where I risk ticking off the largest city in America, and 1/10th of a billion people in India…these unis are the worst in MLC and the worst in the IPL. Shiny gold numbers on a blue jersey that are barely discernable during night games? They're not just gaudy; they're not functional. Scrap these and let's move on.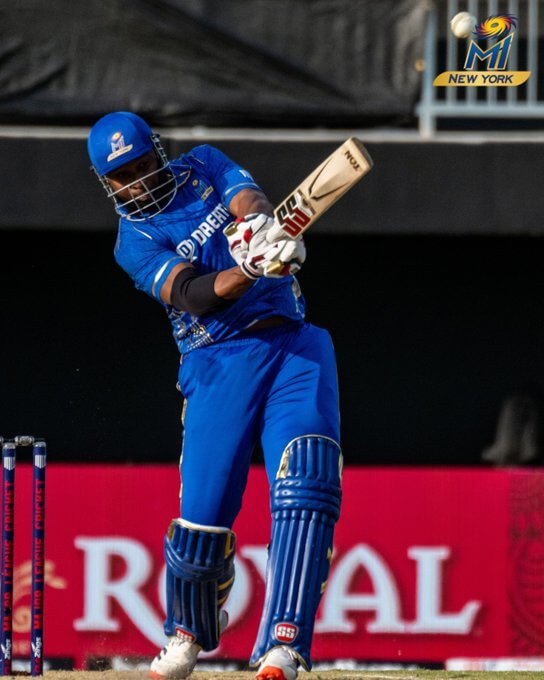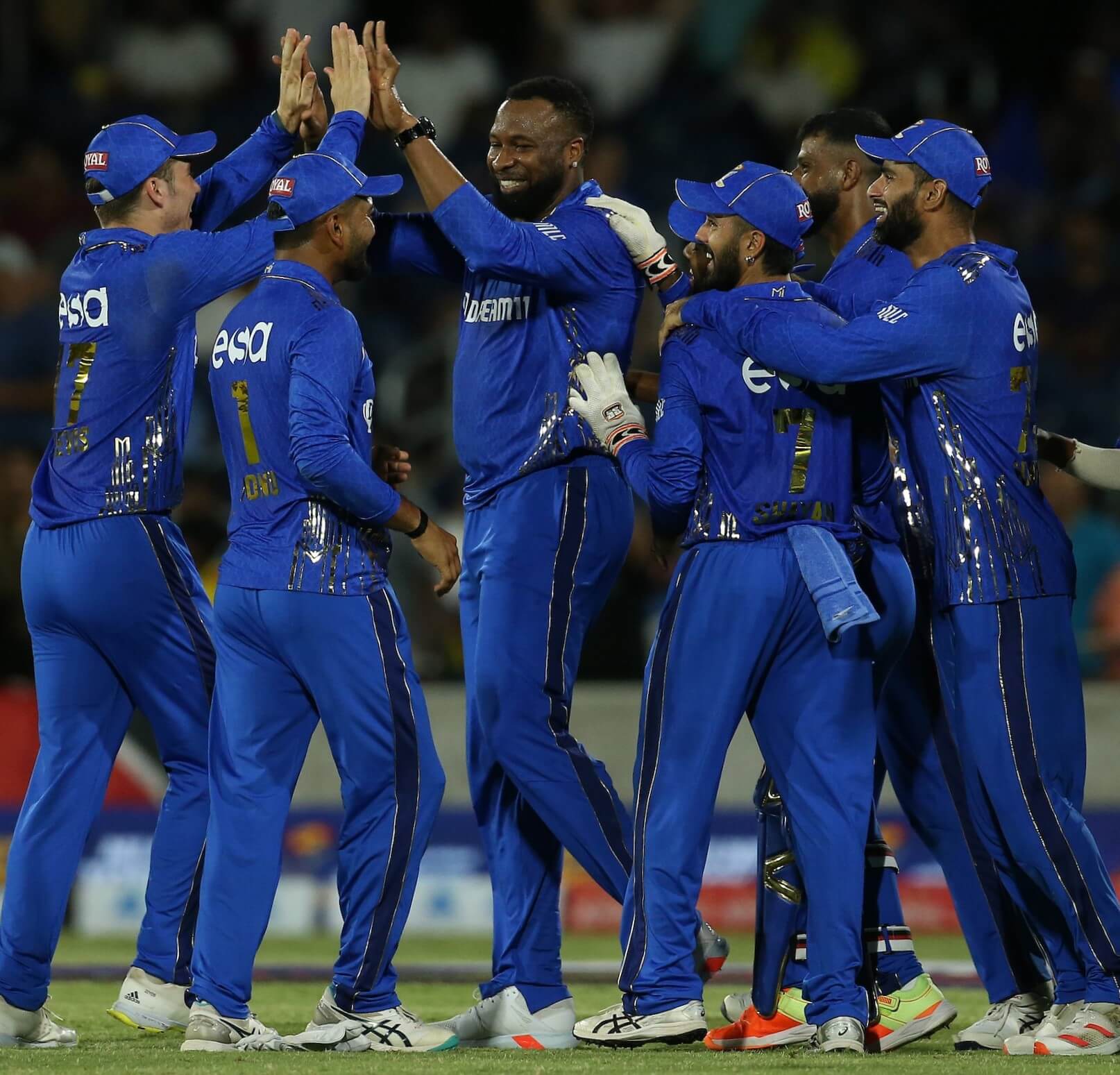 __________
"San Francisco" Unicorns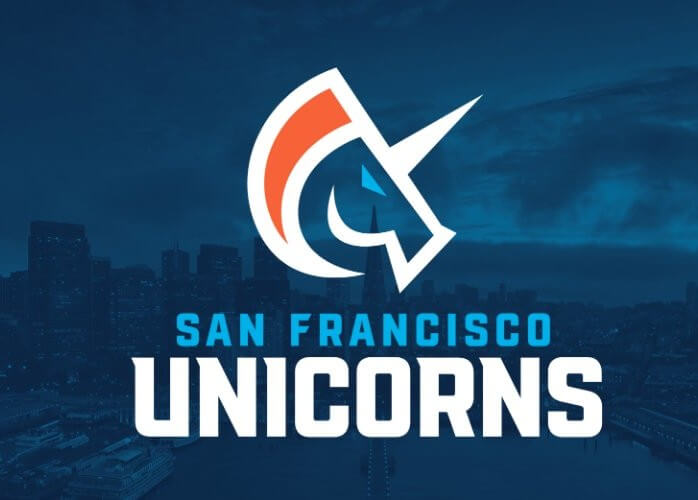 I should put double quotes around a team that will eventually play in Santa Clara, which is closer to San Jose, which is bigger than San Francisco. Ignoring all that nonsense, this is a really nice T20 uniform. Dark blue and orange with a hint of light blue? Sign me up. And if you know your Silicon Valley business jargon, the name makes perfect sense. A real home run…er, I mean, the marketing and design departments hit it out of the park for six runs here.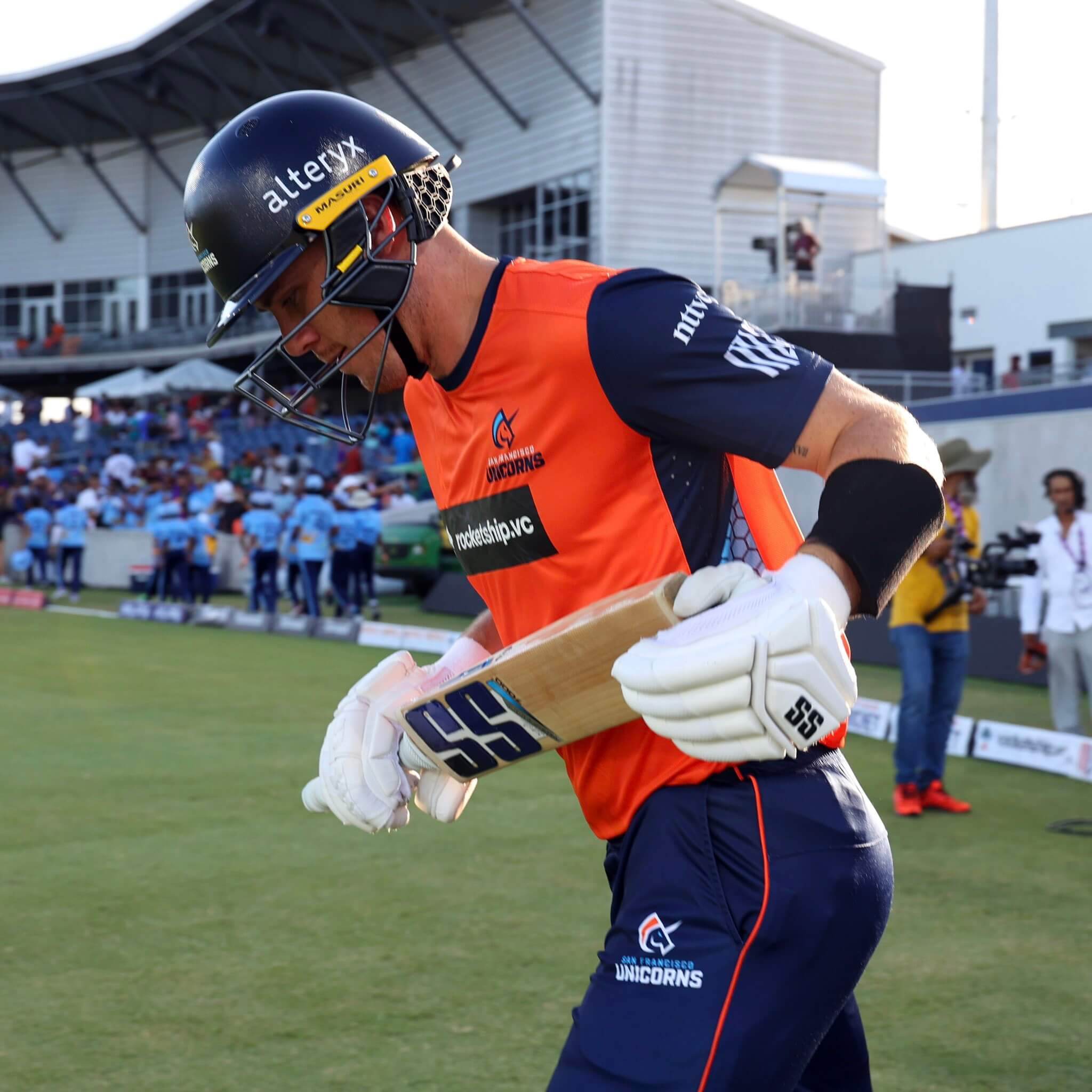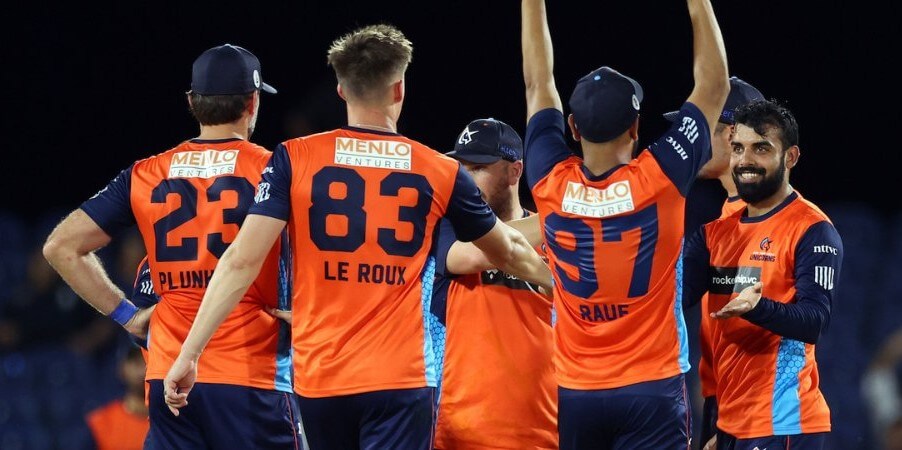 __________
"Seattle" Orcas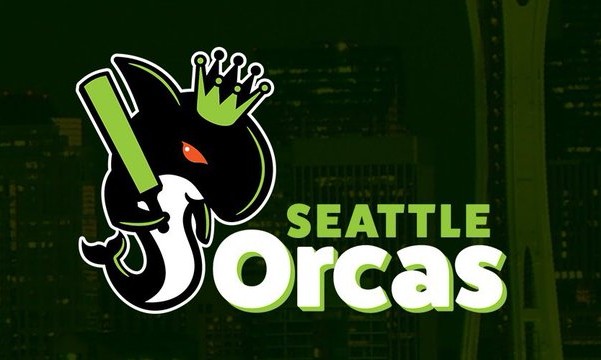 Love the name. Love the mascot. Sort of like the uni. All uni ads are bad, but the one on the front of the shirt is really clunky. And I could use a little more contrast on that nice blue/green combo. Maybe go Action Green like your eventual neighbors, the Seahawks?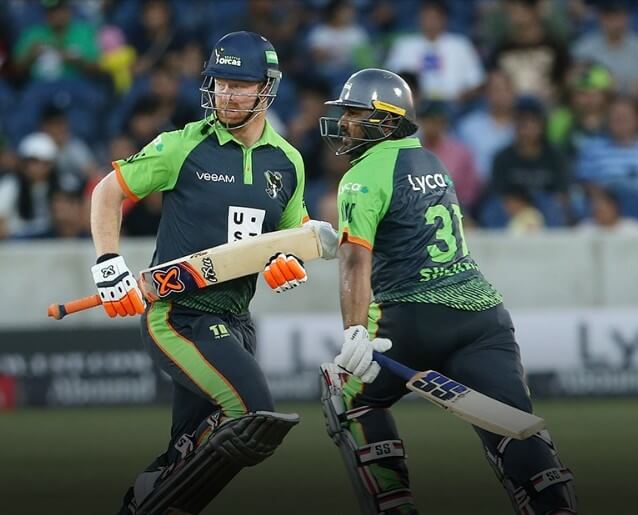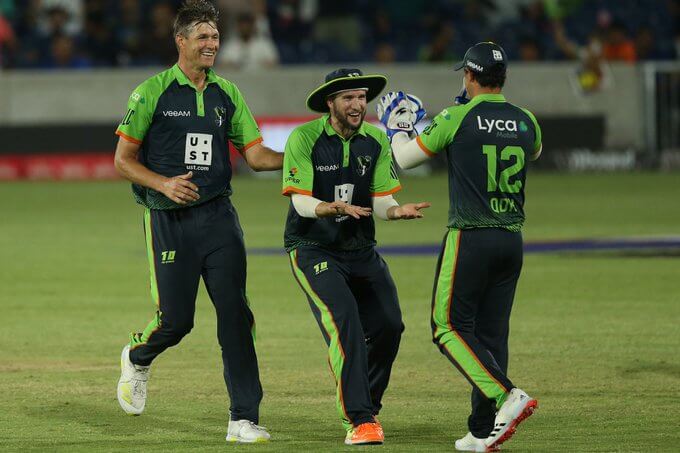 __________
"Texas" Super Kings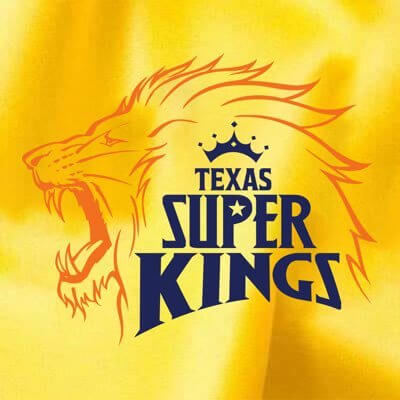 The third and final IPL-owned team. This one belongs to the Chennai Super Kings. As with the parent club, I love the color scheme and I tolerate the trim and subtle sublimation. Yellow mustard with a splash of ketchup is always welcome on my hotdog, and on my cricket unis.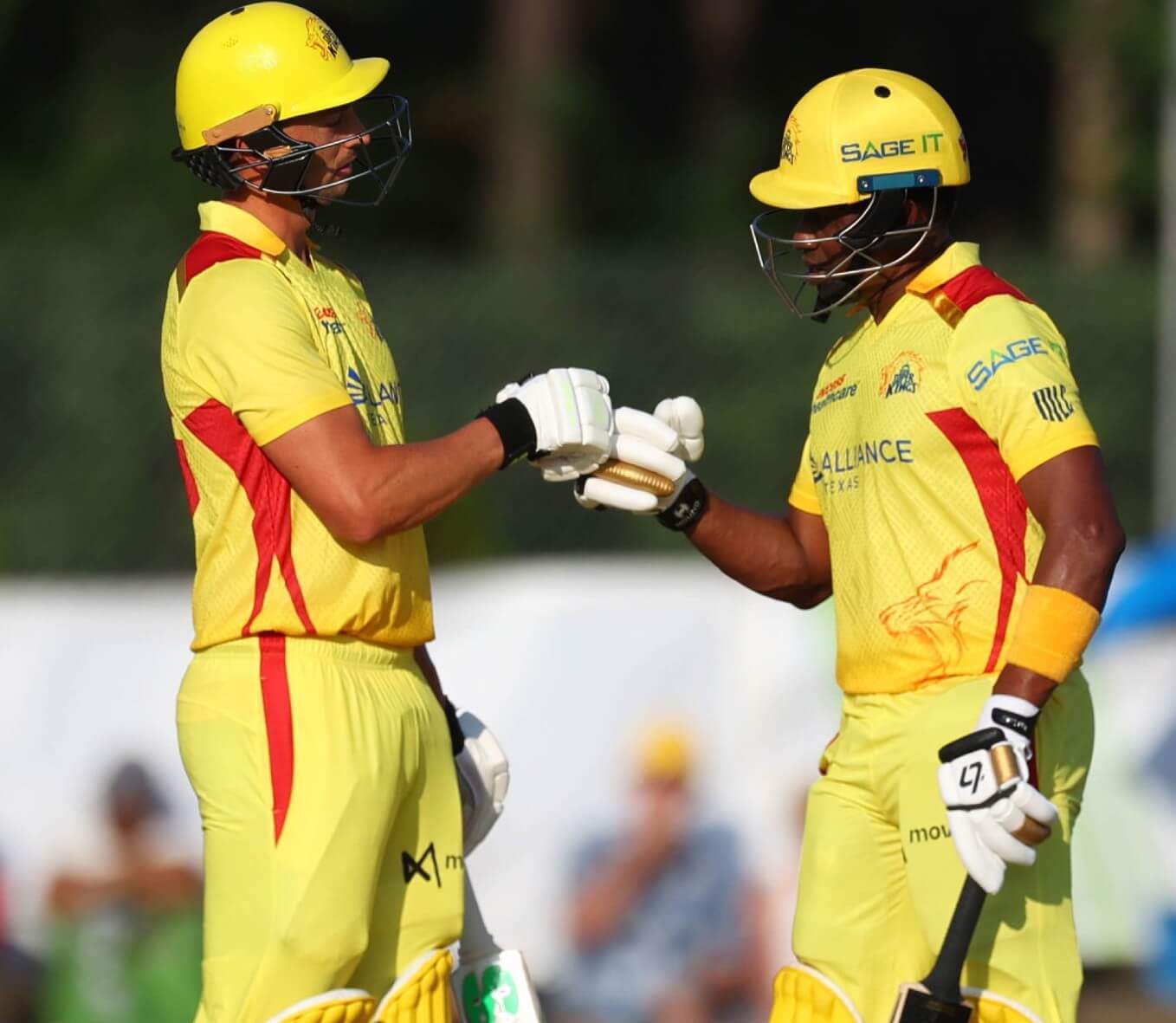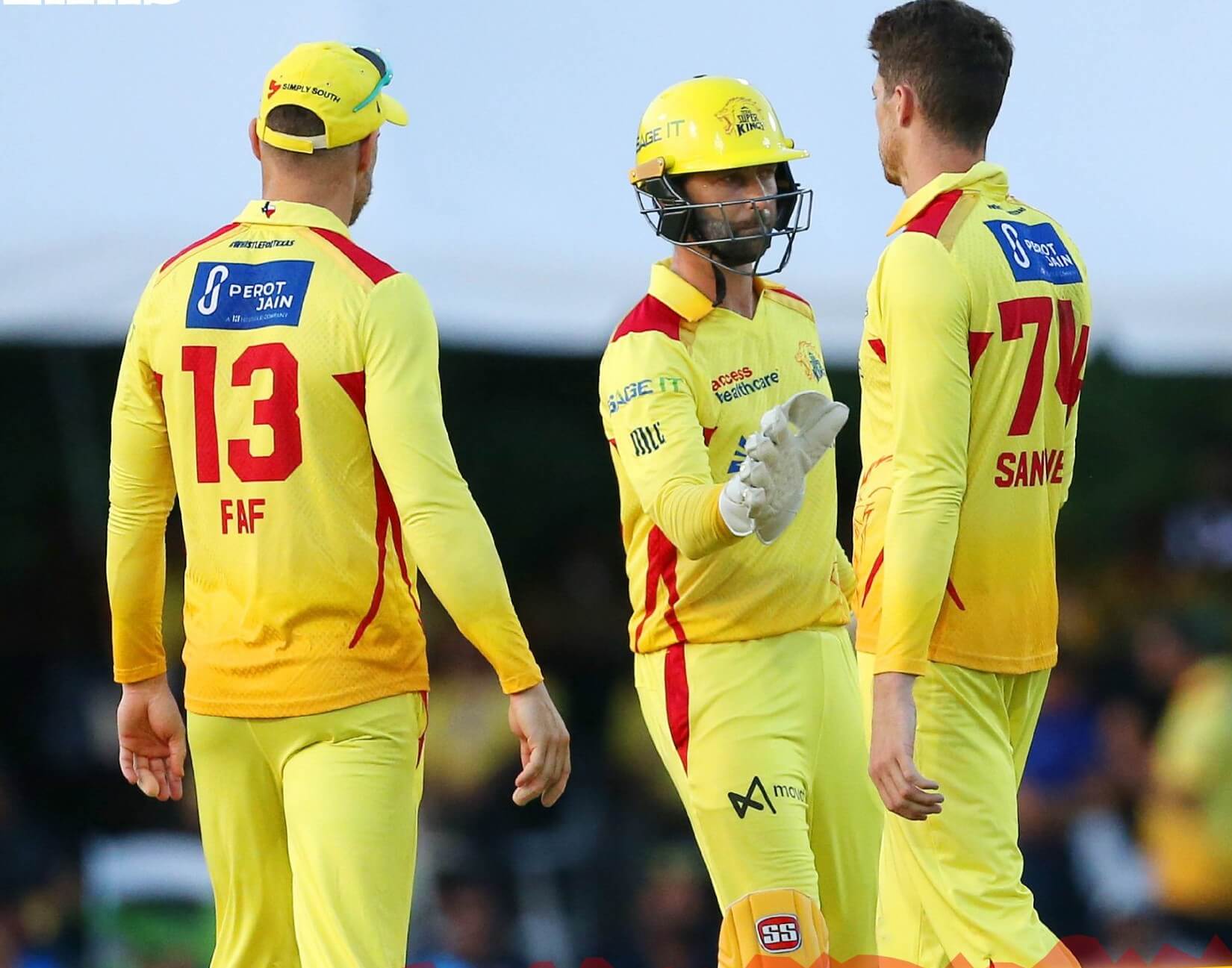 __________
"Washington" Freedom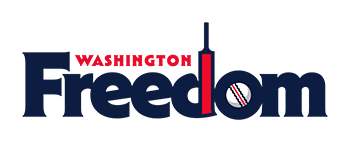 Saved the best for last, even though I was doing these in alphabetical order. The sublimation is extremely subtle, and if you know me, you know that properly sized numbers score major points with me. Love the colors, which of course go well with a team from the DMV. Even though I get a little FedEx vibe from these, and even though I could do without a nickname that doesn't end in an S, this is my favorite MLC uni. I'd wear that.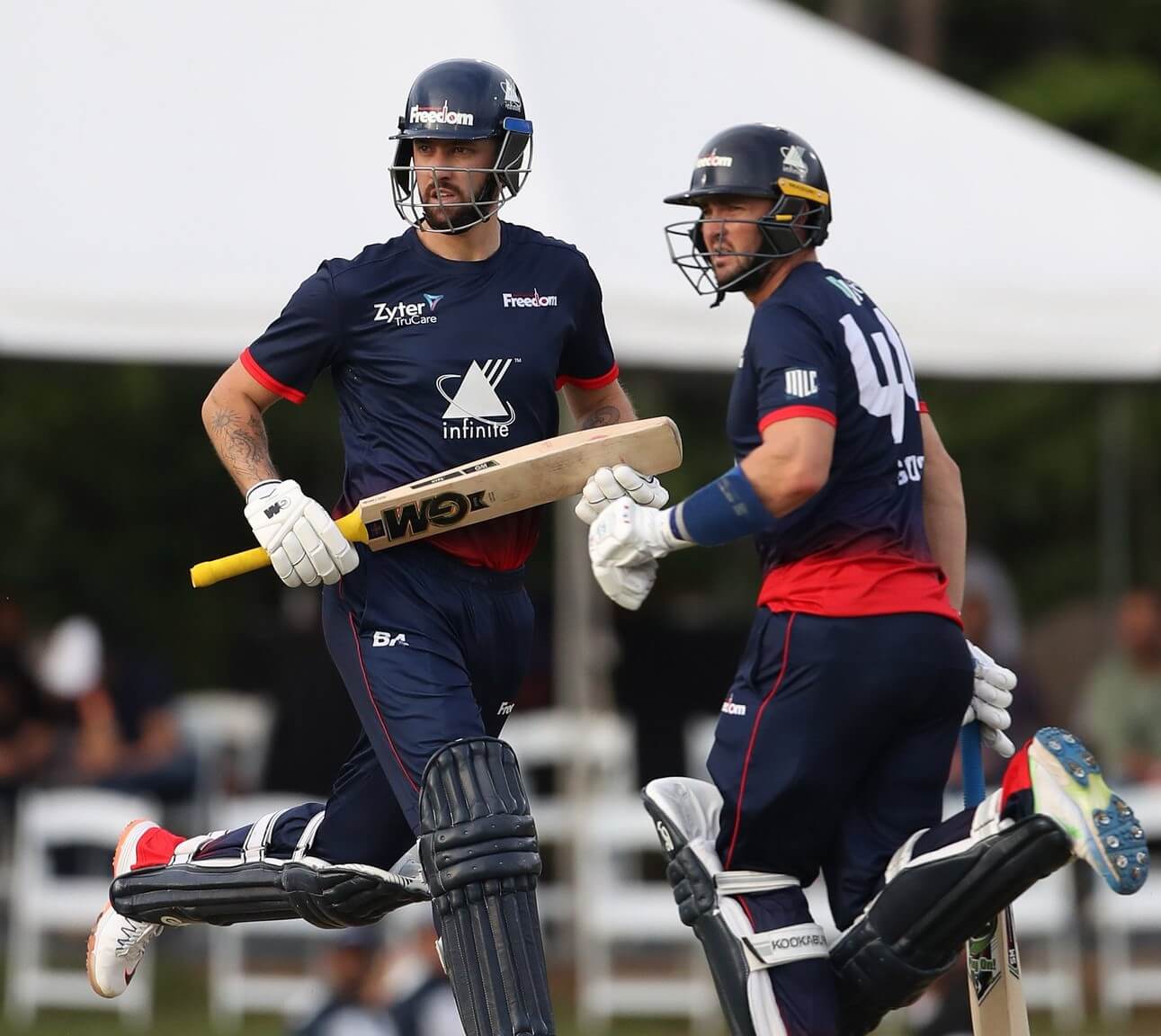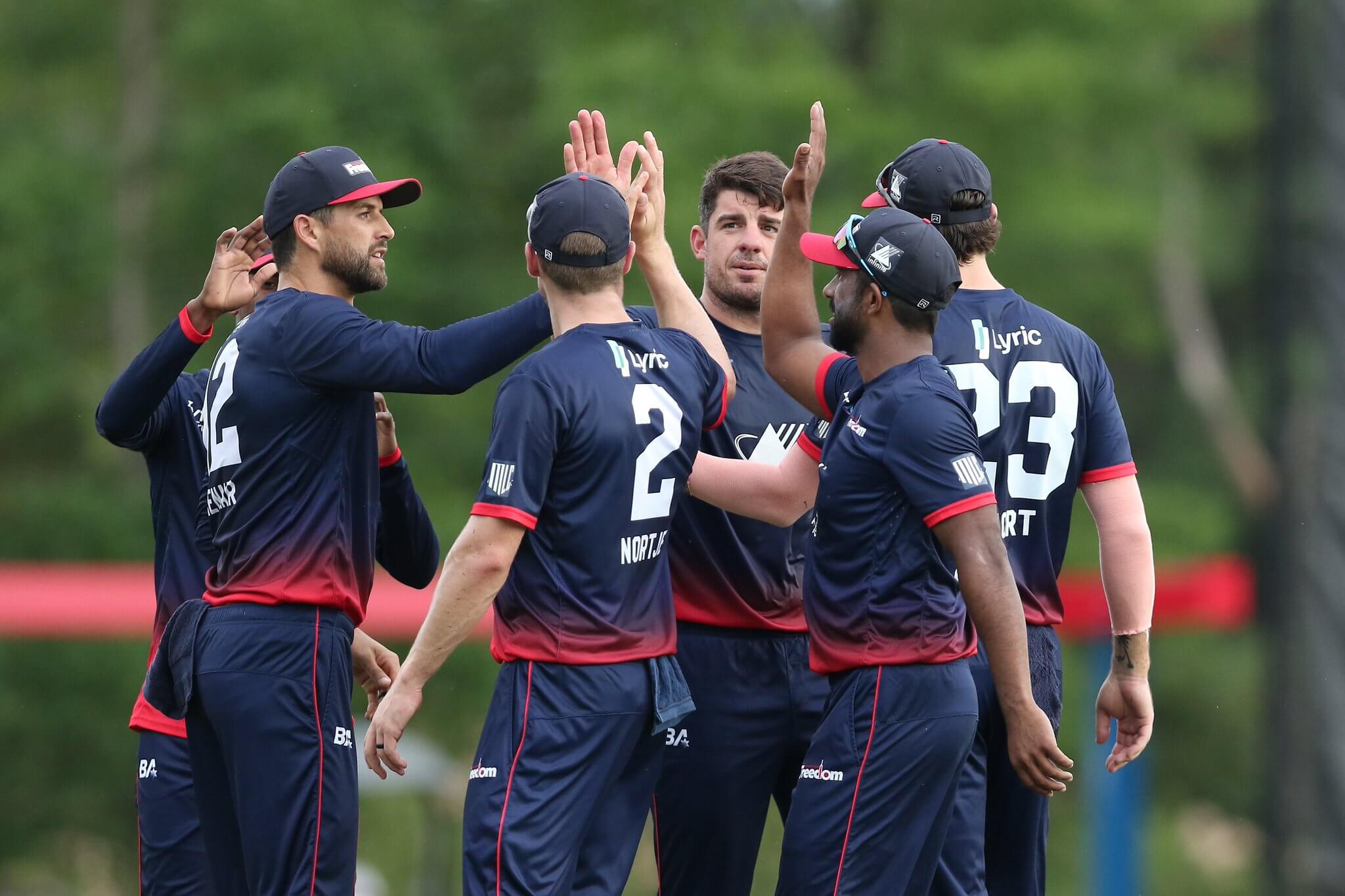 If you're still with me and think this new league is worth a shot (I have a feeling it's here for the long haul), you might be wondering how you can watch some games. Most of them are on the Willow channel (named for the wood they use to make cricket bats). A select few are on the CBS Sports Network as well. I'm including today's and tomorrow's schedule, so if you have some time, check it out and enjoy!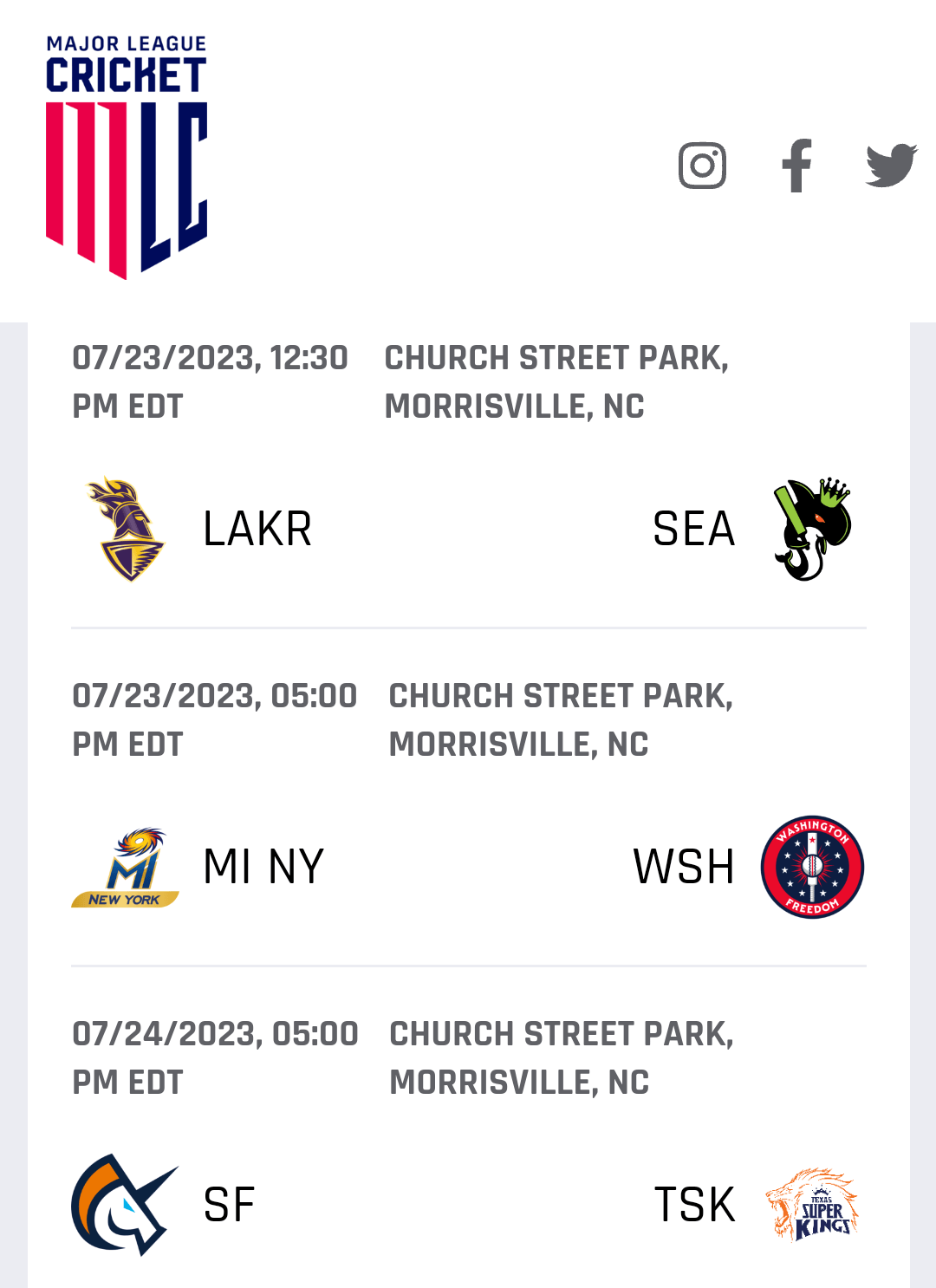 • • • • •
Thanks Jimmer! Nice rundown of the logos and unis. I spent a semester in England back in 1987, and watched a fair amount of cricket (those were all "test" matches) at the time. While I never quite got into it, the sport always fascinated me — with some similarities to baseball, but enough differences to make it still feel "foreign." I'm glad to see it finally making its way over to the States. If you've never watched it, it may take some getting used to, but it's definitely something you should check out if you can.