[Editor's note: Our own Jamie Rathjen returns today with Part II of his preview of the 2023 Women's World Cup kits. If you missed yesterday's Part I, click here. Enjoy! — PH]
We're back today with the second half of the Women's World Cup preview, looking at the last four groups. This half of the preview includes a number of the Adidas-outfitted teams who received what I called "standout designs" in the first part and its short introduction. Of course, the US is also in this half, as are several other powers of the women's game.
Group E
Netherlands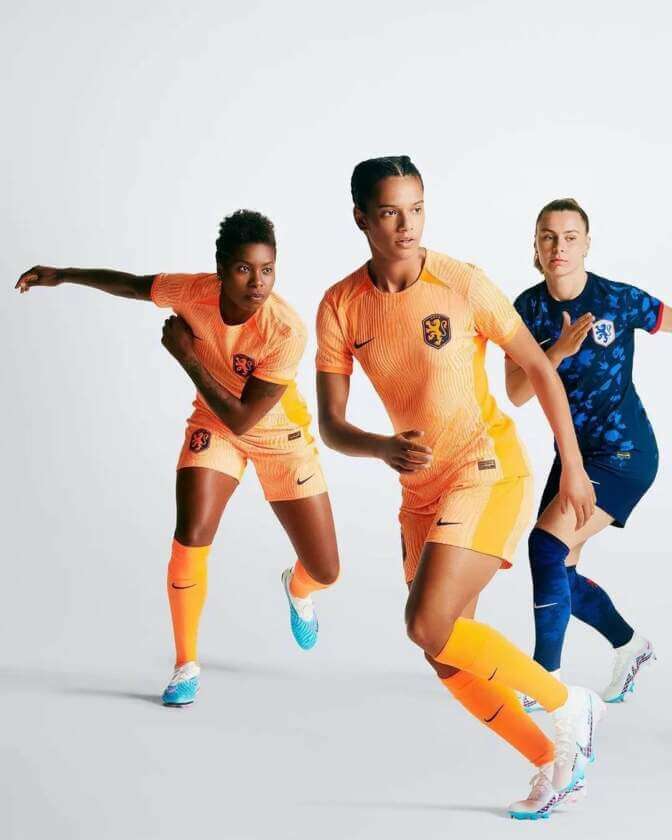 The first shirt is plain orange, although black accents have featured with the orange for a while now. The second shirt frequently uses the colors of the flag, and this time it's dark blue with the crest in the flag's colors.
Portugal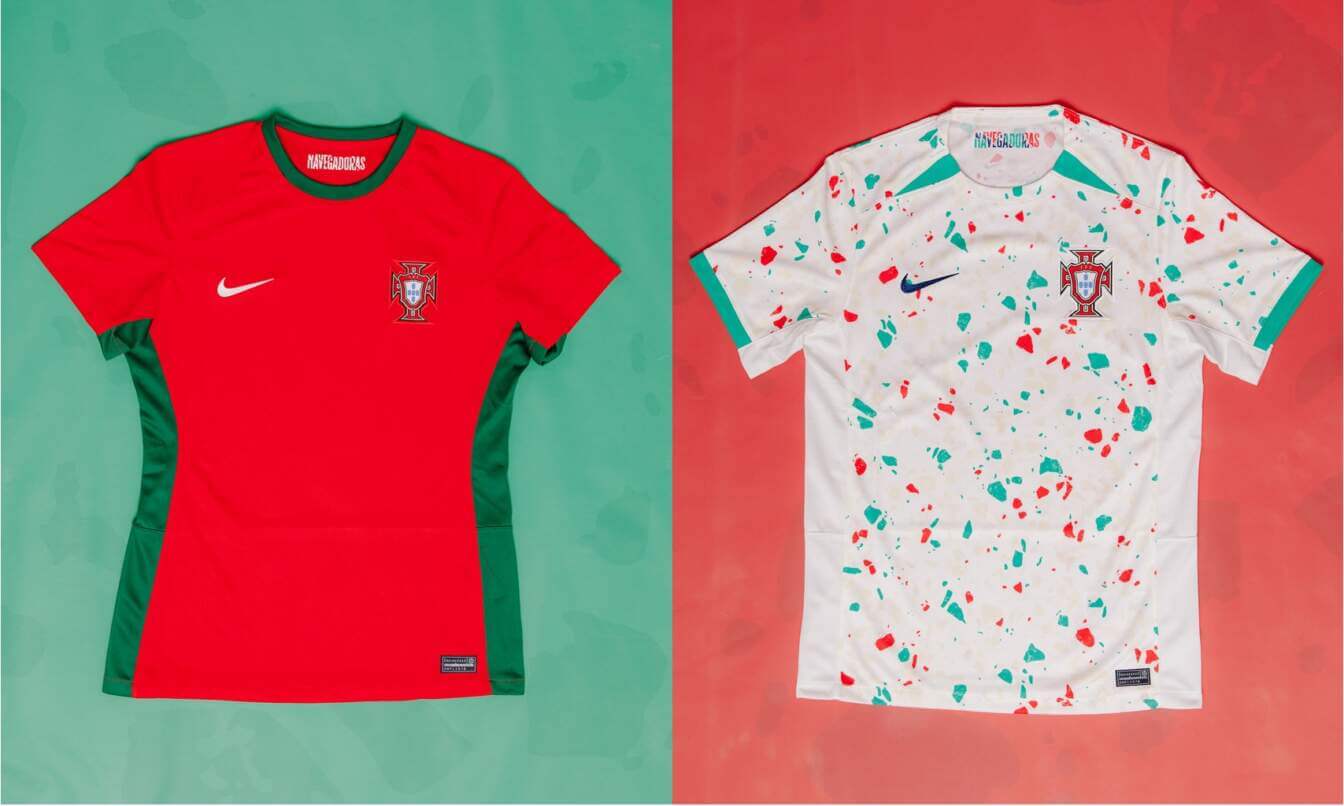 Again, the second shirt is more interesting than the first here. The first shirt is Portugal's usual red while the white second shirt looks like it has red and mint-colored confetti stuck to it combined with the common Nike template.
United States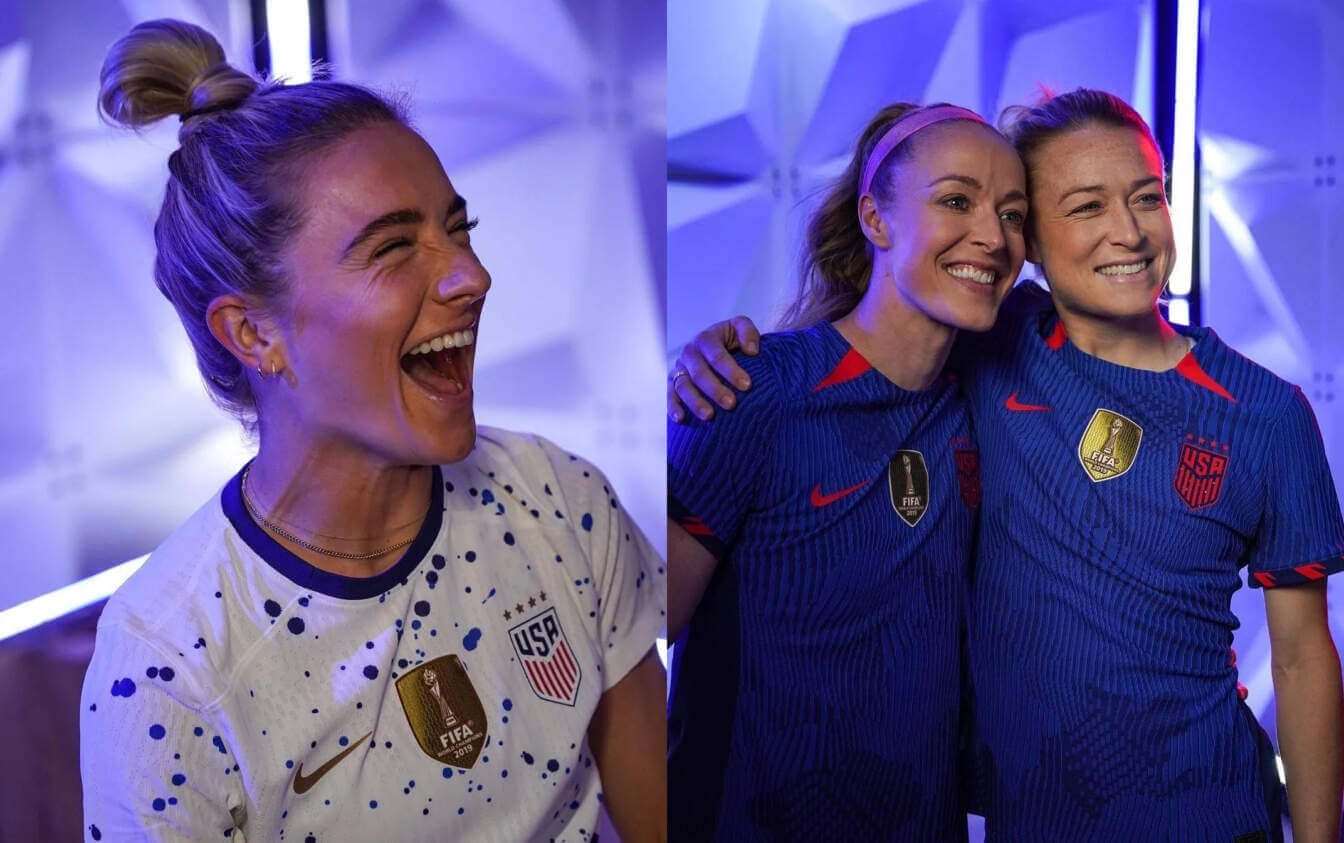 The US completes the trio of three of Nike's more interesting efforts residing in one group. I am a fan of the first shirt's pattern of dots. The blue second shirt uses that standard Nike template but has grown on me a little bit since it was released, with both national teams wearing it so often.
Vietnam
Vietnam have pretty basic red followed by white with a barely-visible marble pattern and a polo collar, both of which are the same as what the men's team wears. This will be the first appearance for Vietnam at a senior FIFA tournament, having only before participated in the men's under-20 World Cup.
Group F
Brazil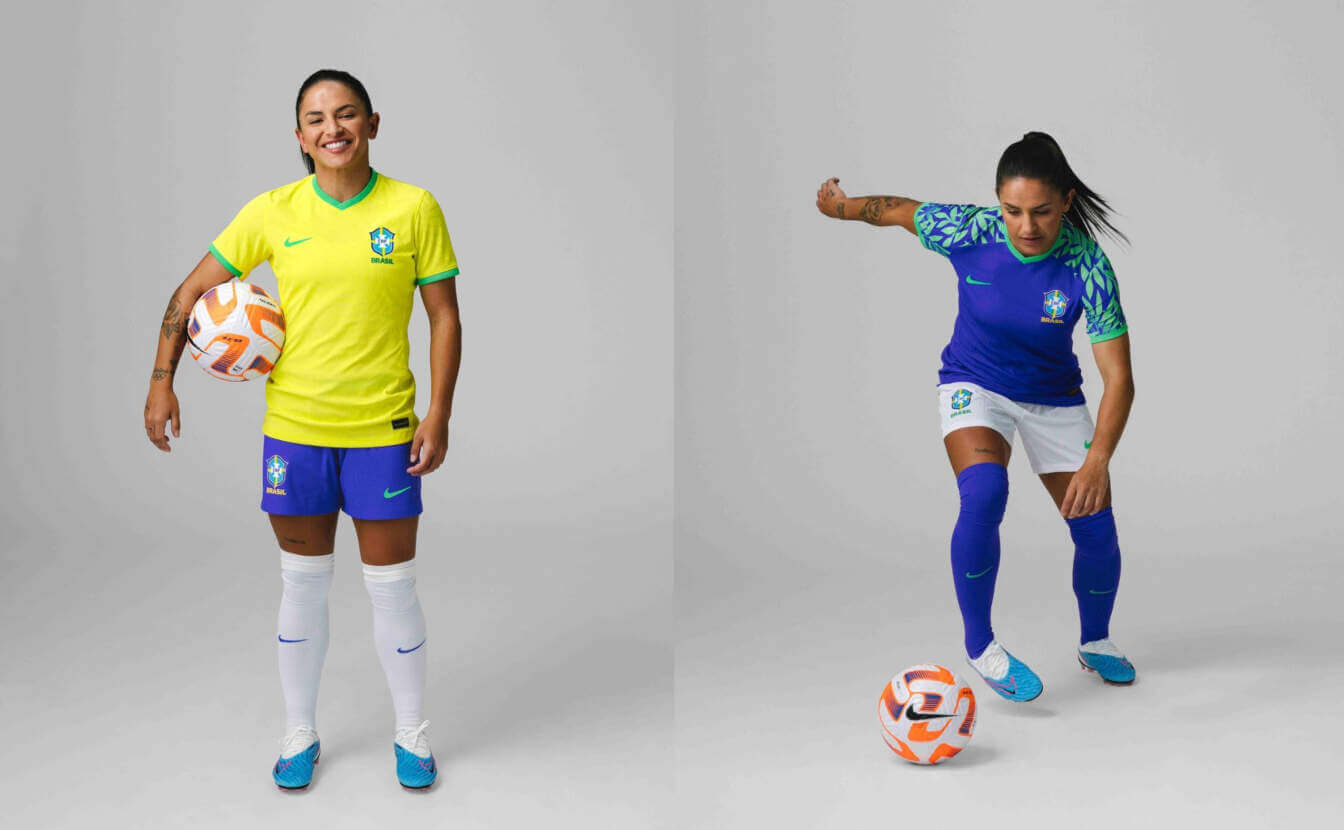 Brazil's yellow shirt is among the most untouchable designs in the entire sport. The blue second shirt is not so sancrosanct and has a nice pattern of leaves on the sleeves this time.
France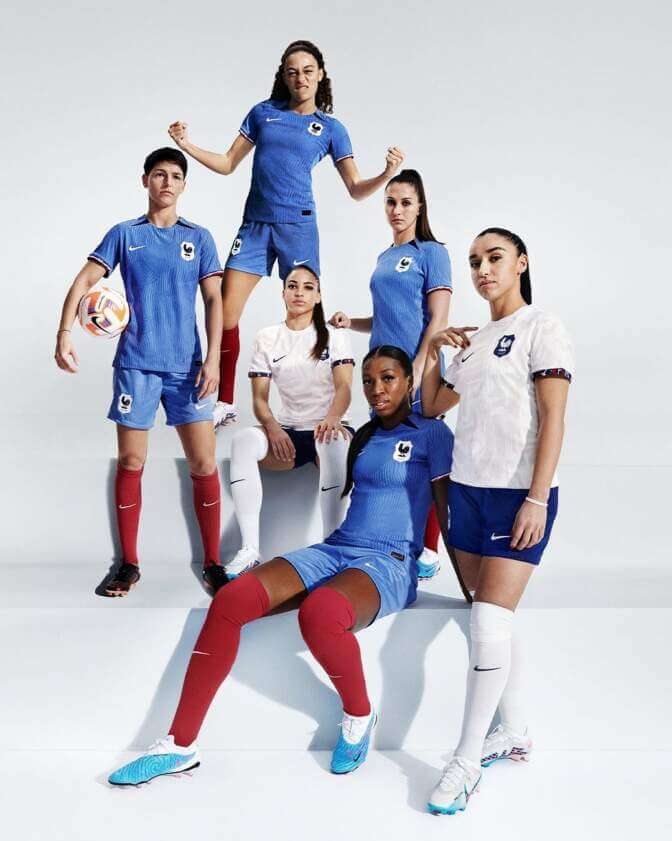 For a while, France's shirts under Nike were navy blue, but they've gone back to something closer to the traditional shade. It's paired with a pretty nondescript white shirt, one of several at this tournament.
Jamaica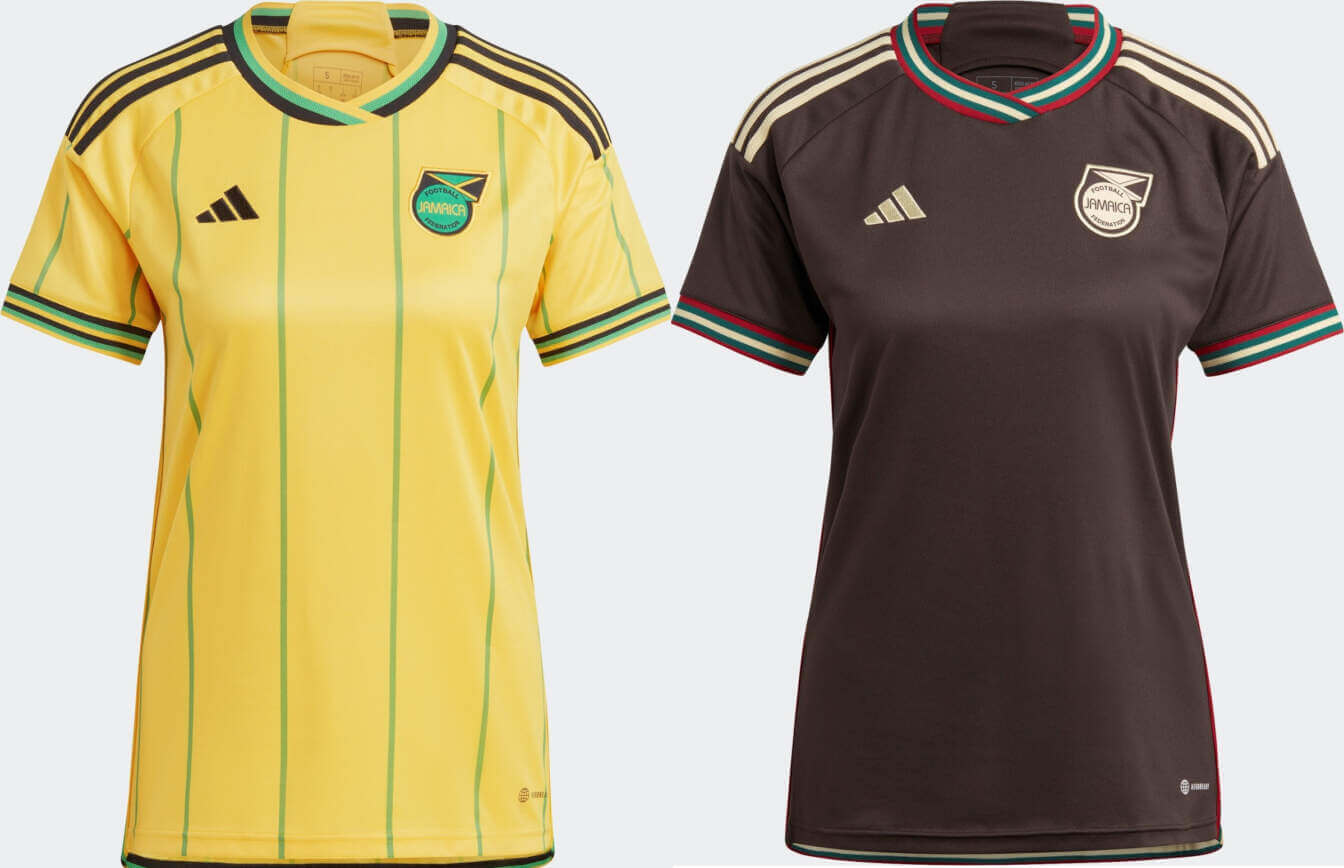 Jamaica was not one of the teams that got one of Adidas's standout designs, which makes me wonder if Adidas has a "caste system" for soccer like the one Paul recently discovered for college football. Nevertheless, yellow with green stripes and brown aren't bad efforts.
Panama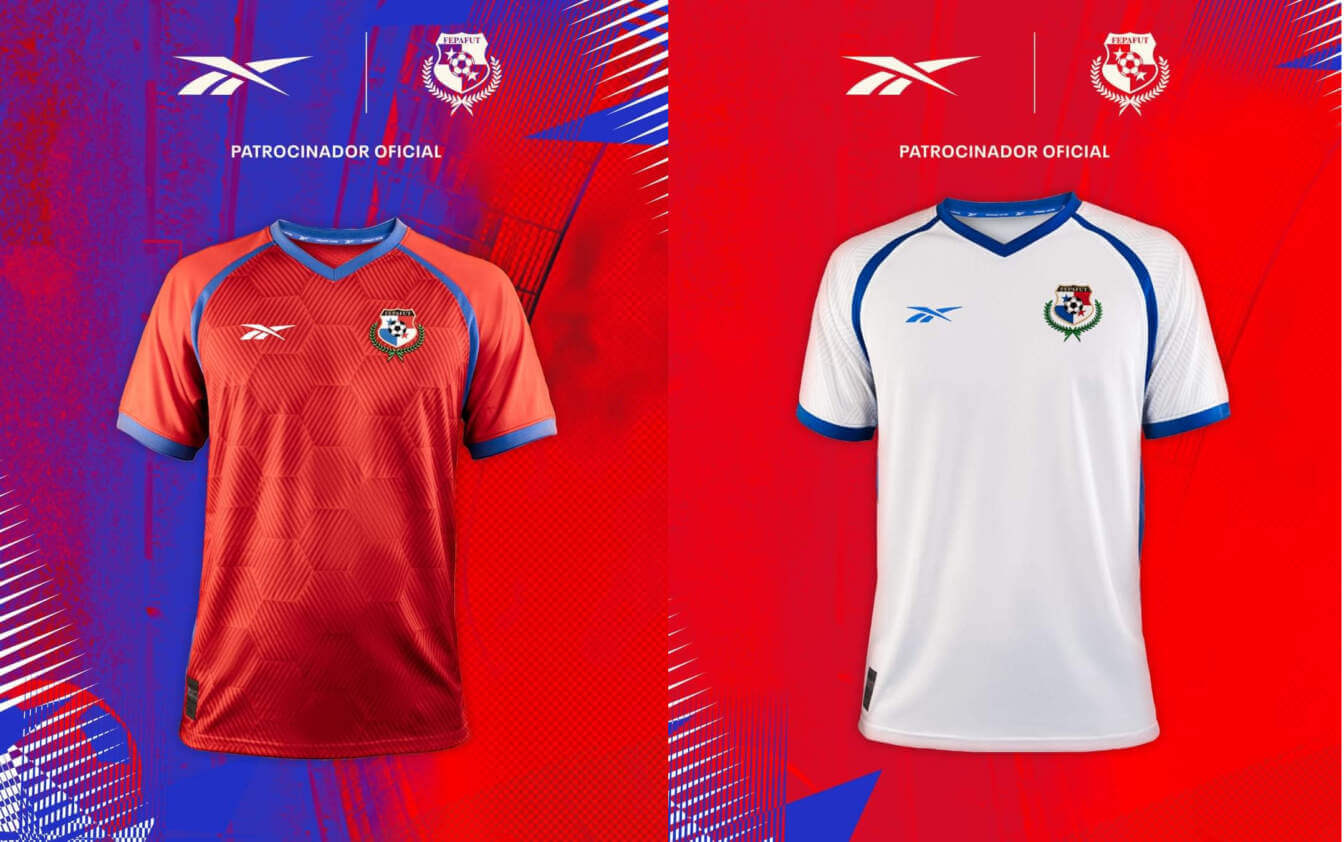 Panama are outfitted by Reebok, which pretty much disappeared from the uniform world while it was owned by Adidas (except for the NHL) but seems to be coming back. Again, it's very basic red and white versions of the same design with blue accents.
Group G
Argentina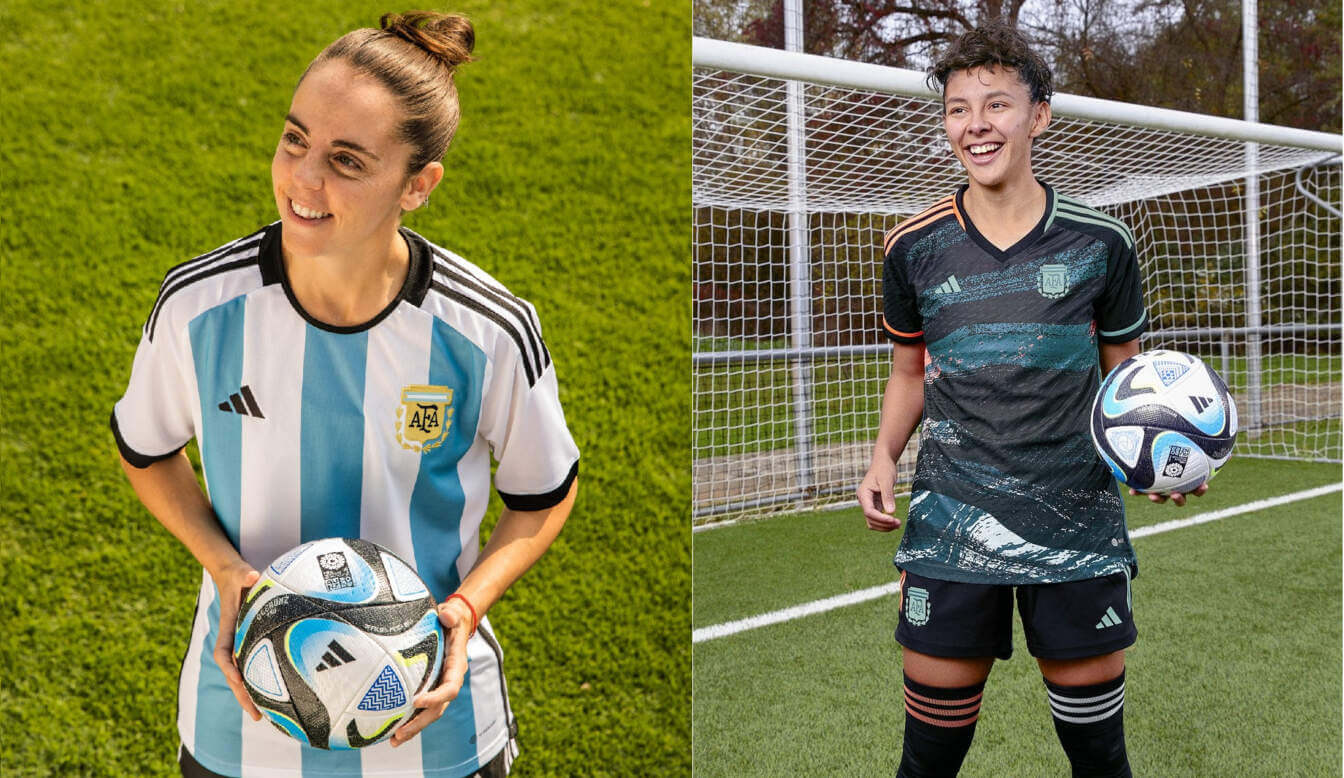 Argentina's first shirt is another one that's not ever going to change substantially and in fact hasn't changed since last year's. The second shirt is another of Adidas's nature-based shirts that may be based on a valley or other landscape, but the result basically looks like broad brushstrokes, which is fine with me.
Italy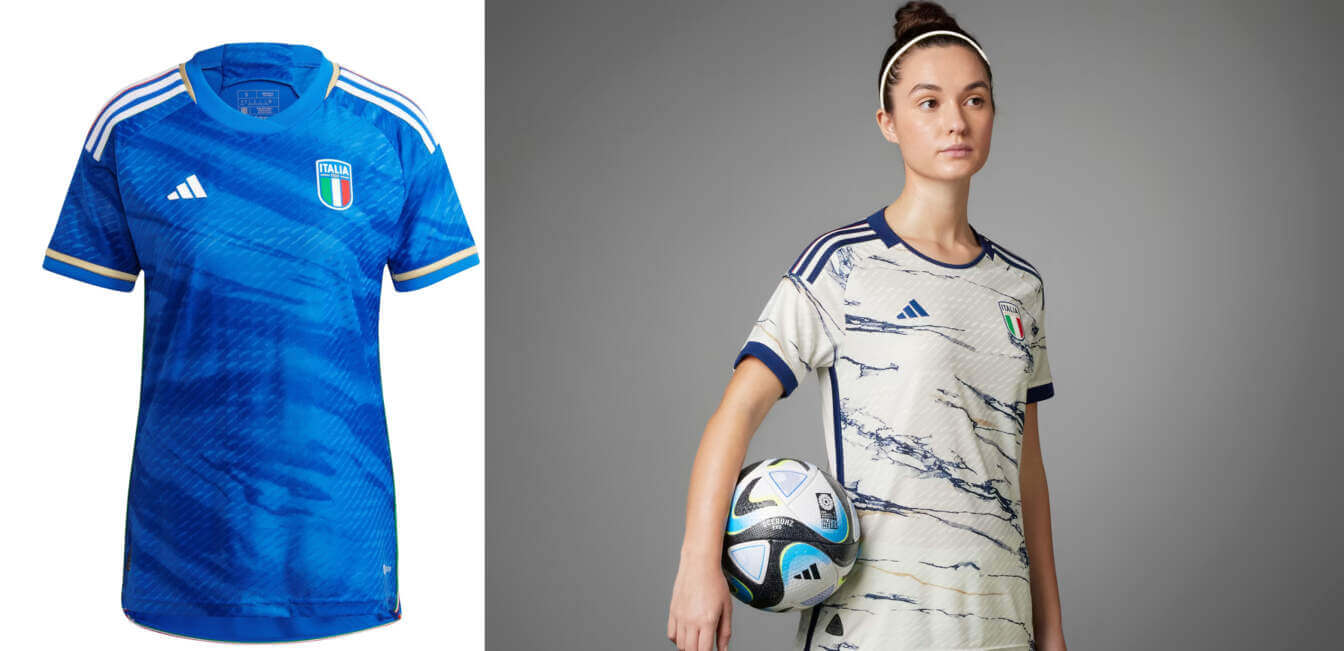 It's strange not to see Italy with Puma, with whom they just ended a 20-year partnership to go to Adidas. But the upshot of that is Adidas's first effort for them is a marble-patterned white shirt (more visible than Vietnam's) to go with their normal blue.
South Africa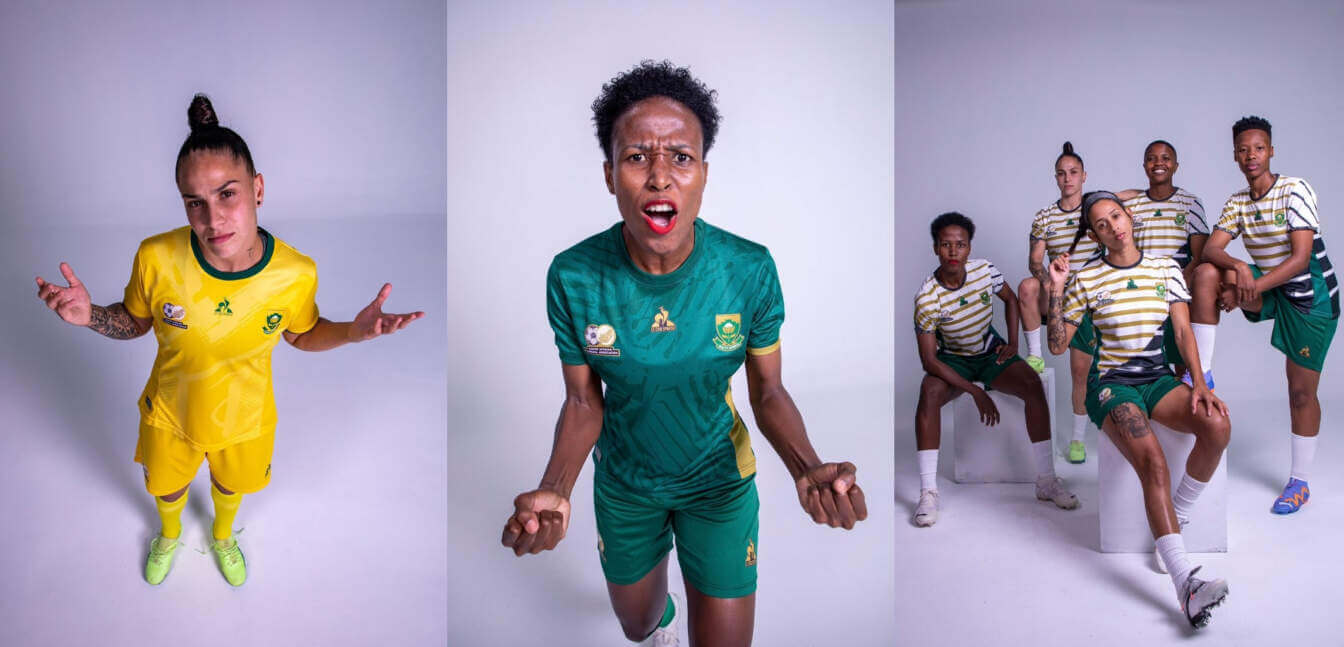 South Africa's shirts were fan-designed and chosen by a public vote. If the third shirt looks really '90s — and it seems to be the most popular of the three — it is, because it's based on the shirt the men's team wore when winning the 1996 Africa Cup of Nations.
Sweden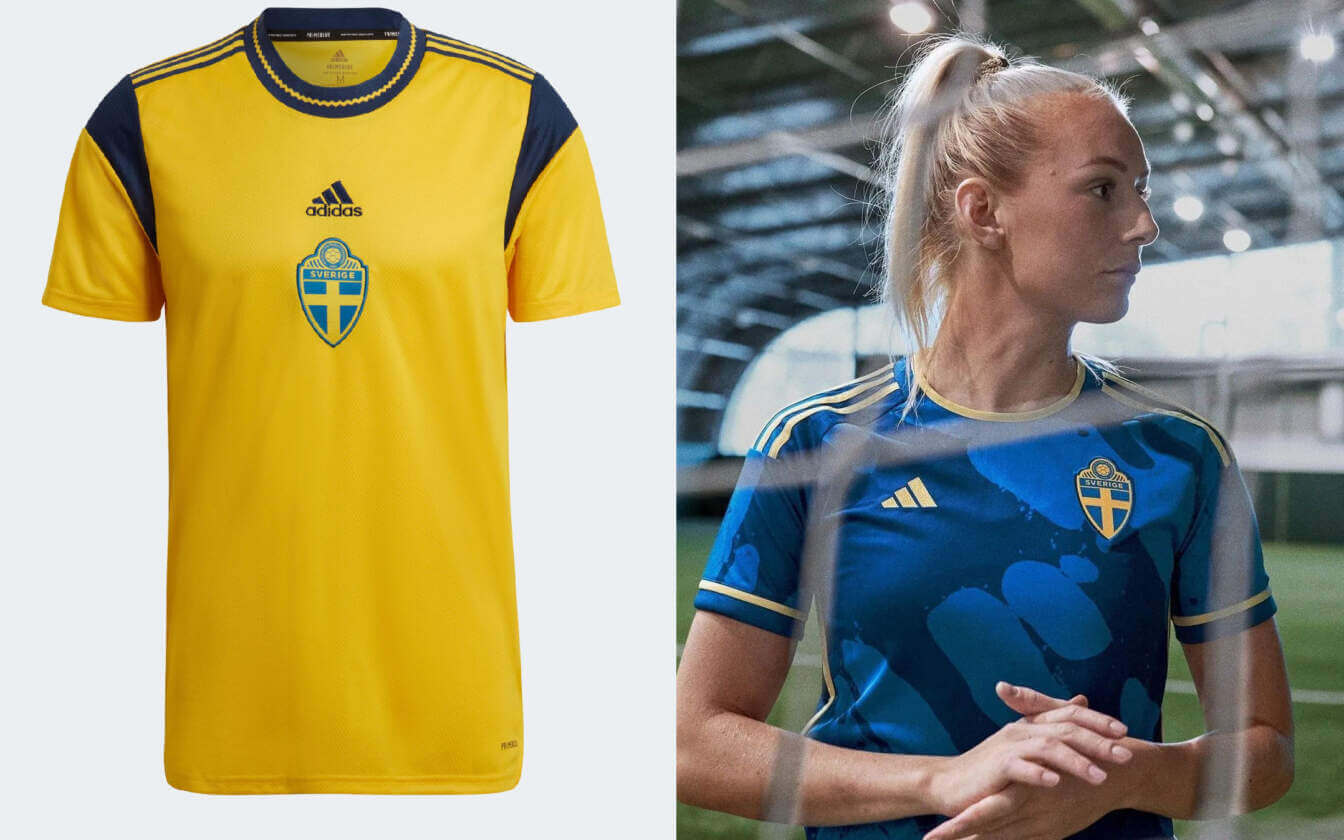 Sweden's yellow is held over from last year. Adidas's new design for them is supposed to be based on icy water. It ends up being blue, which is a common second-choice color for Sweden anyway.
Group H
Colombia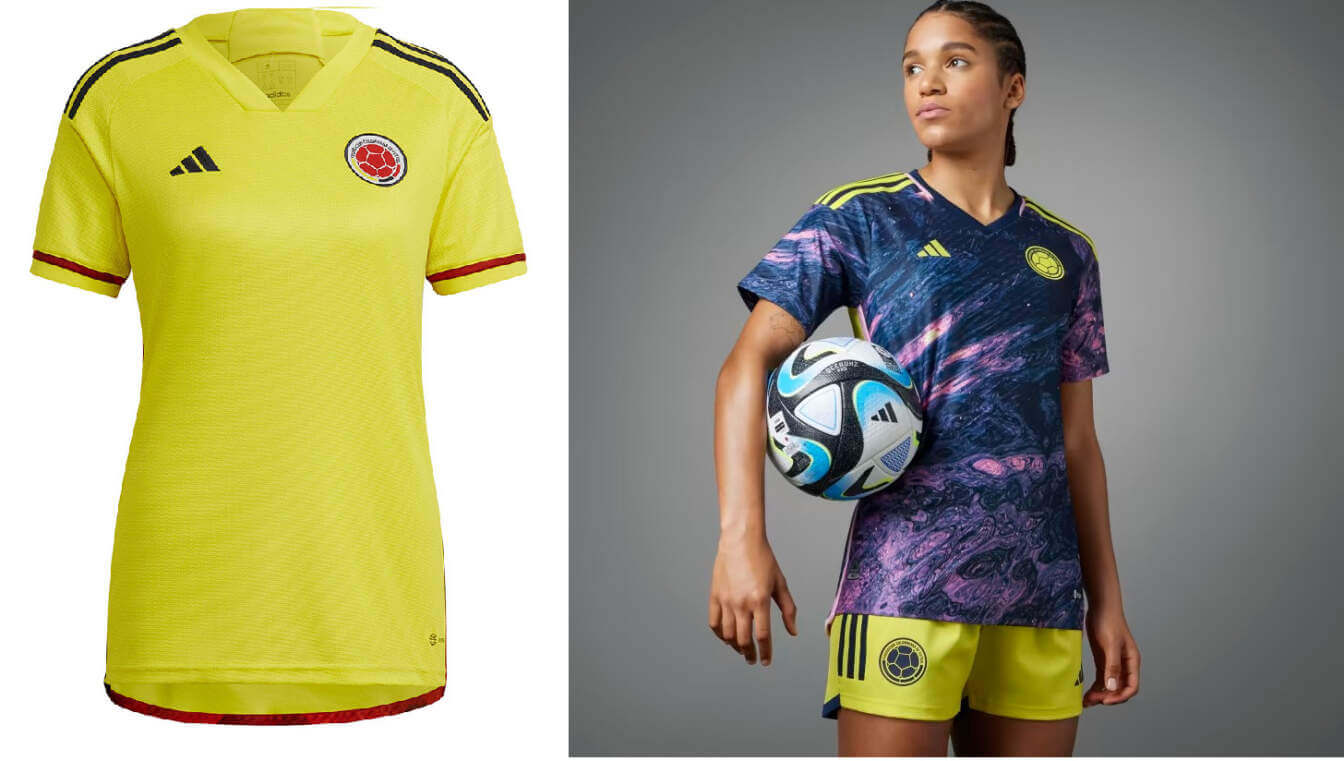 Colombia's second shirt is one of my favorites from Adidas and is supposed to be based on the Caño Cristales, a river whose bed spends several months each year turning different colors. It's paired with the usual yellow.
Germany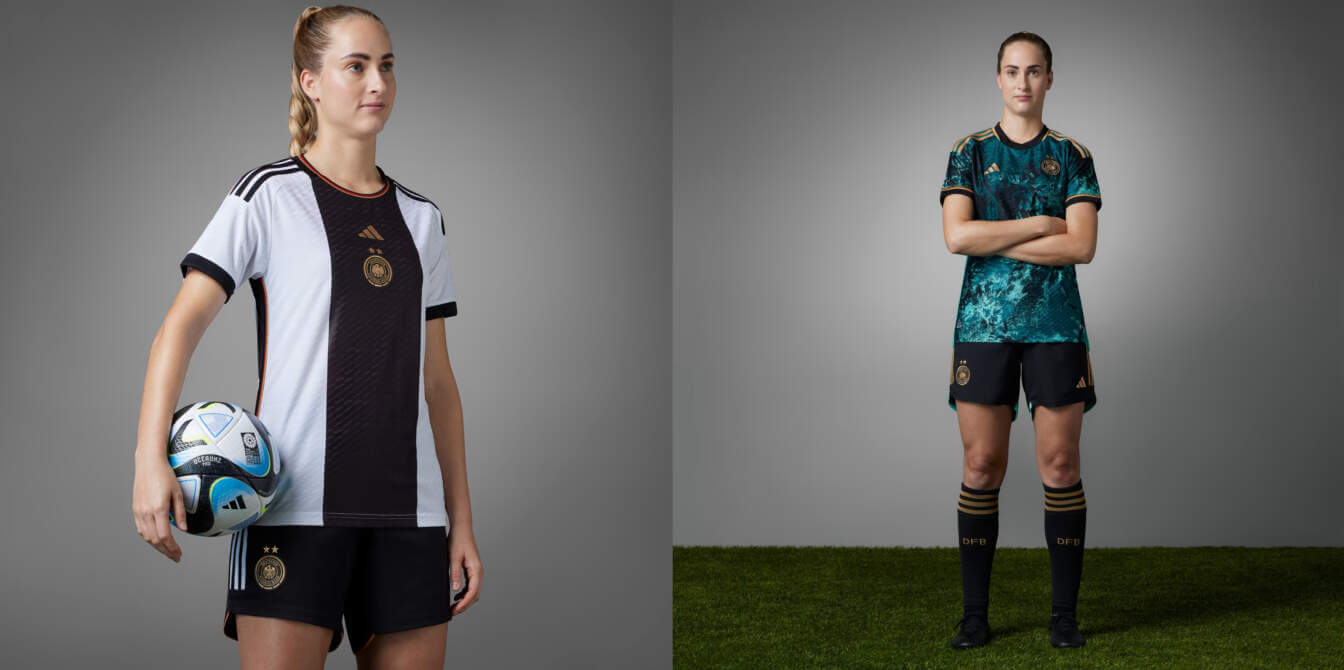 Germany got the last of Adidas's nature-based designs (honorable mention to Belgium and Scotland, who were also part of the big Adidas WWC release earlier this year but didn't qualify), which is generically based on forests. The design is one of the two along with Sweden's that fits best with the recipient's identity. Green is a traditional German second-choice color and when they wear it, it's one of my favorite looks in the whole sport. The first shirt has a little more black than usual with the wide stripe down the front and is the design that the men's team wears, but with the correct number of World Cup stars (two instead of four).
Korea Republic (South Korea)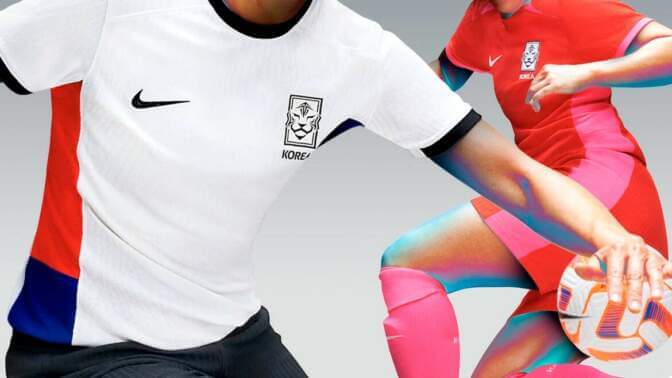 South Korea's red/red/pink first kit is leaning heavily on the pink, which I'm not a big fan of. The use of pink in women's sports often feels gratuitous to me and doesn't work well here, compared to a team like Japan who have managed to pull off pink accents for a while now. The second kit looks to be white with black shorts, which is a more usual accent color, but again comes with large red and blue side panels. It's cramming in some extra colors where they're not necessarily needed.
Morocco

Morocco have only started wearing the red design pictured above in their three warm-up games in the last two weeks, which is the same design as the men's team. They last wore white in a game in February (pictured above). At the tournament, I can imagine that a white shirt like the one that the men's team wears might appear.
• • • • •
Once again, Jamie, thanks for the fantastic preview of this year's WWC. Great job!