The NHL last night revealed the jerseys (but not the full uniforms, annoyingly) for this season's All-Star Game, which will take place in Florida on Feb. 4. In keeping with this season's Reverse Retro 2.0 program, the designs have a RR theme, hearkening back to the 1994 All-Star Game but with Miami Vice-style colors.
Here's a look at the Eastern Conference's original 1994 design, and the new RR version:

And here's the same thing for the Western Conference:

Any way you slice it, it's a pretty awful design, but giving it the RR treatment is clever and fun.
Here are some additional details on the jerseys: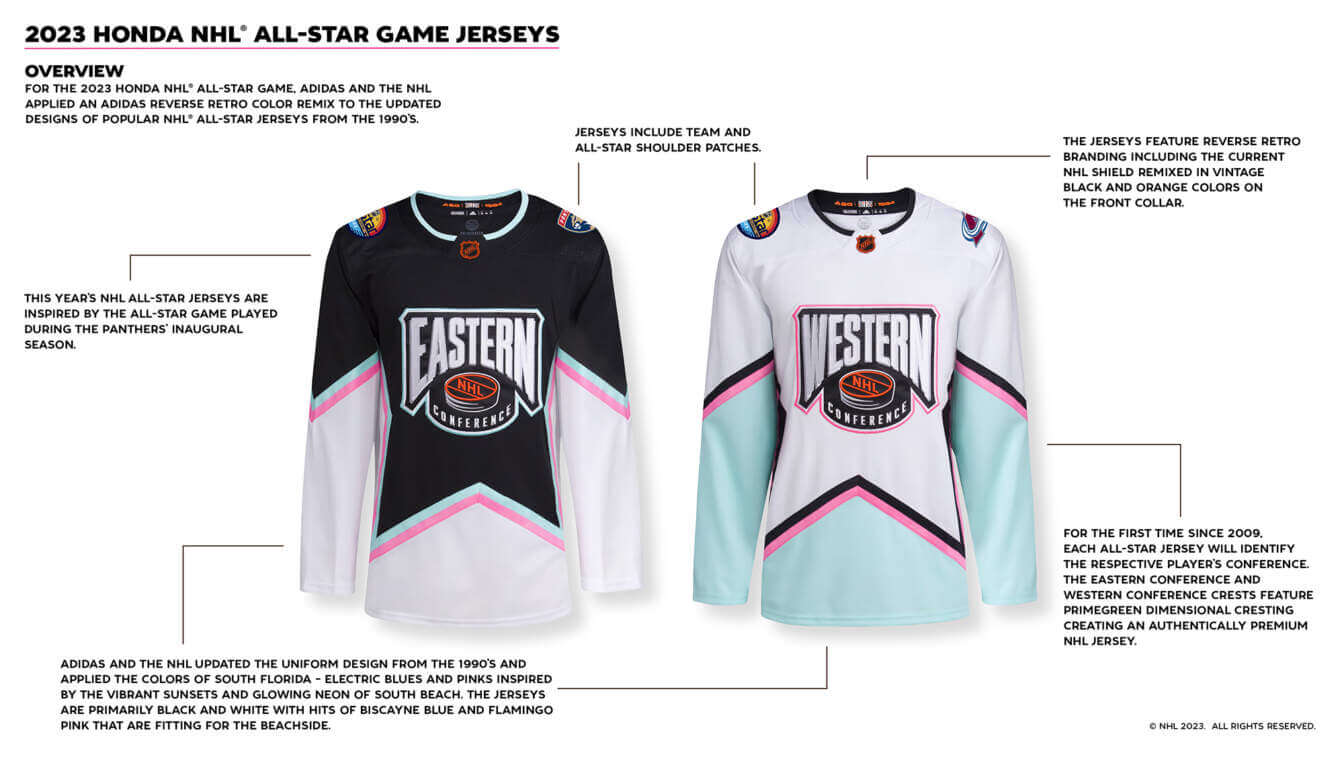 In case you're wondering: RR 1.0 took place during the pandemic-shortened 2021 season, but the All-Star Game was cancelled that year, so we'll never know for sure whether they were planning to go RR for that game. In fact, that game was supposed to take place in Florida, so it's possible that they were originally planning to go with these exact same designs and have just kept them on ice since then.