Some PGA follies at the Honda Classic yesterday, as pro golfer Gary Woodland had to remove his pants in order to take a shot while standing in a water hazard.
The announcers' mention of Henrik Stenson was a reference to the 2009 WGC-CA Championship at Doral in Florida, when Stenson stripped down to his boxers to play a shot (further info here):
And now this is the part where I have to mention Steve Lyons of the White Sox absent-mindedly pulling down his pants during a game against the Tigers in 1990:
There are also lots of NFL players whose pants have dropped on the field, but usually unintentionally. You can see a bunch of these shots, which might be a bit NSFW if you're in a particularly uptight office, here.
• • • • •
Heads up "" new design contest coming: Last week I said my next ESPN redesign challenge would be for an MLB team. But with the Lions gearing up for a 2017 makeover, we've decided to issue a call for Lions submissions.
The formal announcement will come later today over on ESPN.com, but you can get started now. All the usual rules apply, and the deadline will be a week from tomorrow evening.
•  •  •  •  •
Uni Watch personal shopper: I was poking around at a thrift shop near my house and came across this vintage Chiefs pullover by Logo Athletic (click photos to enlarge):
Seems like the kind of thing Brinke would feature in Collector's Corner, right? It's tagged as a medium and priced at $10. Appears to be in very good shape. If any Chiefs fan out there wants it and is willing to cover the 10 bucks plus shipping, give me a shout and I'll pick it up and send it to you.
• • • • •
PermaRec update: My latest look into the files of the Hoge Brush Company features a deliciously understated dig from the head of a rival broom operation. Get the full story over on Permanent Record.
• • • • •
The Ticker
By Paul

Baseball News: Mets 3B David Wright's new glove has Mets color accents and a silhouette of Wright making a play. "¦ The Red Sox had two No. 7s in camp yesterday. Neither is on the team's 40-man roster, however. "¦ Rod Carew showed up at Twins camp on Saturday, and the players surprised him by wearing "Heart of 29" shirts. Carew suffered a heart attack last September (thanks, Brinke). "¦ The Orioles wore T-shirts for an intrasquad game yesterday (from Andrew Cosentino). "¦ I was in a bar yesterday and saw this commercial for BetAmerica.com, notable because it shows a horse racing jockey whose silks feature the Cardinals' cap logo. Anyone know more about that? "¦ The Yankees appear to have changed from pro button placement to even-spaced buttons. "¦ Speaking of the Yankees, check out this shot of UNC hoops coach Dean Smith throwing at the first pitch in the Bronx while wearing a Yankees cap and windbreaker. "¦ Pretty bold uni match-up yesterday between Mississippi and Louisville (from Andrew Beckner). "¦ This happens every year around this time: People notice players from the Giants (and sometimes some other teams) posing for photos with grey-underbrimmed caps and wonder if the grey is making a comeback. The answer: No. The Giants (and sometimes some other teams) just have a bunch of old caps laying around their Photo Day studio, so it's the same old grey-underbrimmed caps getting reused year after year.

Hockey News: The Flames wore their throwbacks on Saturday night. "They should wear these full-time again," says Wade Heidt. "Much better look than their current uniforms." "¦ "The Rangers have acquired Eric Staal," writes Alan Kreit. "He will play with his brother Marc. Will Marc add an initial? Will Eric have an initial and Marc won't? Will neither have an initial?" Good questions. "¦ Graffiti-style anti-cancer messages on the ice last night for the Indy Fuel (from Mark Grainda). "¦ Ditto for the Evansville Icemen. "¦ With goalie Anders Nilsson being traded from the Oilers to the Blues, the Blues' equipment staff used tape and decals to make his mask look like a Blues mask and also used cover-up vinyl on his pads (from Erik Spoonmore). "¦ The Hurricanes wore their black alts yesterday, and the Ducks wore their orange alts. "¦ The Wild celebrated captain Mikko Koivu becoming the franchise leader in games played with a graphic that shows the evolution of the team's uniform (from Nick Kimlinger). "¦ The South Carolina Stingrays will go pink in the rink this Saturday.

Basketball News: Not exactly a surprise to learn that Steph Curry is a hot branding commodity at the moment (thanks, Brinke). … Last night was Senior Night in Oregon, so the Ducks' seniors wore special shirts for the occasion. "¦ You have to see it to disbelieve it: a magenta and white checkerboard uni (blame Eric Celio). "¦ Wisconsin once again wore their red Black History Month throwbacks at home, with Michigan wearing white on the road.

Grab Bag: One observer thinks the Dallas Cowboys should go back to their old number font. … Tottenham's Harry Kane wore a mask yesterday to protect a broken nose (from John Muir). … "I grew up in Baltimore, the epicenter of duckpin bowling," writes Steven Marks. "My mom was a frequent kegler, and was quite good — so good, in fact, that in 1977 she received this awesome patch from the National Duckpin Bowling Congress for rolling a game 50 pins over her average. Amazingly the NDBC is still alive and kicking, though sadly there are only 21 duckpin centers left open in Maryland." "¦ KKK members clashed with protestors in Anaheim on Saturday, leaving several people injured. Interestingly, the Klan members weren't wearing their traditional white robes and hoods — instead, they wore black shirts with lots of patches, including a Confederate battle flag sleeve patch. At one point one of the protestors tried to tear that patch off of a Klansman's shirt. "¦ Punjab has banned the sale of military uniforms after terrorists disguised themselves as army members. "¦ Here's your latest chance to vote for the NASCAR paint scheme of the week. "¦ Somewhat unusual to see a track and field athlete wearing glasses. That's Brown University sophomore Zack Emrich, who won the 500-meter title yesterday at the Ivy League Indoor Track & Field Championship (from Joel Mathwig).
• • • • •

What Paul did last night two nights ago: Flux Factory is an artists' collective in Queens that has done all sorts of cool stuff over the past 20 years. Two years ago they built a gigantic Rube Goldberg machine running through their large studio space — it spanned several rooms, went down a set of stairs and then up another set, and so on. This past Saturday night they prepared to operate the machine for the final time before disassembling it and invited the public to come see. The Tugboat Captain and I went to check it out.
It was so much fun! Not just the machine itself (which the Flux Factory folks call "the Exquisite Contraption"), but also the experience of being surrounded by lots of smart, super-creative people. Very stimulating and inspiring.
We had to scurry from room to room to follow the machine's progression as it operated, and it was a lot to keep track of, so I didn't get to take any photos or video. But here's a video from two years ago that gives you a sense of it (it's very compressed — the actual machine takes about six minutes to run):
To learn more about the Exquisite Contraption, look here.
• • • • •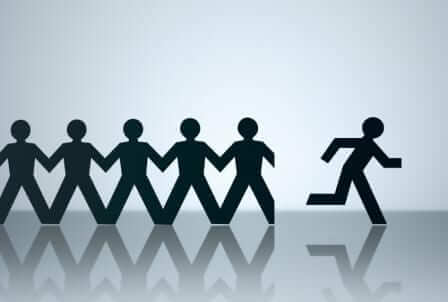 Emancipation Day: Twenty years ago today — Feb. 29, 1996 — I walked out of my office at Billboard Books for the final time and began life as a full-time freelance writer. I'd been freelancing on the side for the previous two and a half years and had decided it was time to take the plunge. Giving up a secure job was a little bit scary, but I had to at least give it a try, because I wasn't happy with my life or career up to that point and knew I needed to make changes or else I wouldn't be able to keep facing myself in the mirror each morning.
I haven't had a regular job since then. (Also haven't had employer-subsidized health insurance or most other job-related perks, but of course I knew what I was getting into in that regard.) At the time, I thought of going freelance as an experiment. After two decades, I guess we could now say the experiment has been something of a success.
Anyway, as I like to remind people (and also remind myself) each year on this date, the moral of the story is this: If you want to change your life or reinvent yourself, don't just sit around fantasizing about it "" go ahead and do it. Even if the experiment doesn't work out, at least you won't be wondering about what might have been.
When I've run this item in past years, some of you have gotten in touch with me and said something like, "That's really inspiring. I'd like to reinvent myself too, but where do I start?" The biggest thing, I'd say, is to have a sense of direction. It's one thing to know that you want to make changes to your life; it's another to know what you want those changes to be. In my case, I had never felt particularly satisfied as a book editor, but it wasn't until I began doing some freelance writing on the side that I realized, "Oh, being a writer, that's definitely what I'm supposed to be doing with my life!"
Of course, maybe you already like your life just fine the way it is, in which case more power to ya. Either way, thanks for listening, and have a great day.