For all photos, click to enlarge
There were lots of fun touches at Wrigley Field yesterday, as the Cubs celebrated the 100th anniversary of the first game ever played at the old ballpark. One of my favorite bits was the Chicago Federals jersey that they put on the Ernie Banks statue outside the stadium — nice.
I'll get to the game itself in a minute, but let's stay outside the stadium for a second. They also had period-attired newsboys handing out replica editions of The Chicago Daily Tribune from 100 years earlier:
Also, the "Cake Boss" made a Wrigley-shaped cake, which was on display outside the ballpark:
Those photos are all from reader Brian Crago, who attended the game. I know at least one other Uni Watch reader was planning to be in attendance, and he says he'll be sending some photos shortly, so we'll likely have those on the site tomorrow.
Okay, but what about the game action? As you know, the Cubs wore Chicago Federals unis, while the Diamondbacks dressed as the Kansas City Packers, and it was mostly what we'd been led to expect. You can see lots of photos here, but here are some highlights and notes:
• From what I could see, every single player on both teams went high-cuffed.
• As you can see in that last photo, the jerseys included Majestic and MLB logos. Disappointing, but whaddaya gonna do.
• Most — or maybe all? — of the Arizona players had their jerseys buttoned up all the way to the top collar button, which I find surprising. Kinda figured some of them would unbutton that top one.
• That last photo shows the D-backs' navy batting helmets. Same thing for the Cubbies.
• We had been told that Arizona would wear their current logo as a right-sleeve patch, but instead they wore it on the left sleeve. Looked like shite either way, natch.
• The biggest problem was that the D-backs wore their usual red undersleeves, which didn't match the rest of the uniform and created a miserable-looking sleeve/sock mismatch. Huge blunder. Come on, people — if you're gonna spring for new unis and new helmets, can't you go all the way with new undershirts?
• Would've been so cool if the umps had worn throwbacks as well, but they didn't. (And as you can see in that shot, Arizona catcher Miguel Montero wore his usual red catching gear, but I think that's a forgivable transgression.)
• It's worth mentioning that both teams wore uniform numbers. That may seem obvious, but uni numbers hadn't yet been invented in 1914, and the Red Sox and Yankees went numberless when they celebrated Fenway Park's 100th anniversary two years ago.
• WGN got in the spirit by listing the teams by their throwback names.
All in all, not bad, although it could have been even better if the D-backs had gone without the sleeve patch and the red sleeves. A decent start for the Cubs' ambitious 2014 throwback program.
+ + + + +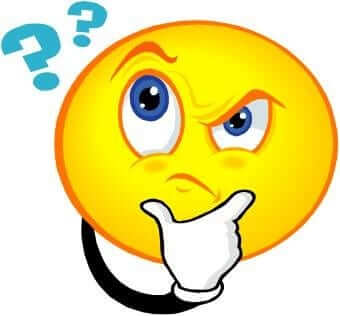 Question Time reminder: I'm still accepting submissions for the next installment of Question Time. In case you're new to this (or need a refresher), Question Time works like so: Everyone is invited to ask me one — and only one — question on any topic. It can be uni- or sports-related but doesn't have to be. Personal questions are fine, although I reserve the right not to answer ones that I think are too personal. Send your queries here, and I'll do my best to answer as many of them as possible in an upcoming blog post.
+ + + + +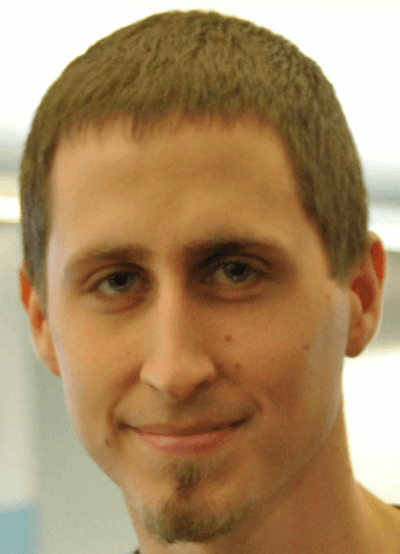 Mike's Question of the Week: Each week intern Mike Chamernik comes up with a question for the Uni Watch readership (not to be confused with "Question Time," discussed above). Here's his query for this week:
If a piece of merchandise or apparel looks good, I have no problem using or wearing it, even if it's promoting a team I'm not a fan of. My favorite T-shirt is a New Jersey Nets tee, I use an Atlanta Braves duffle bag, and I crack open bottles with a Green Bay Packers bottle opener. I mainly like the aesthetics of the logos and colors.

This approach also applies to my MLB hats. My favorites are a D-Backs home alternate (great color scheme), an Orioles road design (classic logo), and a Brewers ball-in-glove throwback (excellent logo, plus they're my favorite team).

So my question this week is twofold: What is your favorite on-field MLB hat (not necessarily one you own, but your favorite that the players wear)? And do you have any issues with wearing merchandise of teams you don't root for?
Intriguing question there, Mike — I like. Okay, people, you know the drill: Post your responses in today's comments, and feel free to debate and discuss.
+ + + + +

Baseball News: With the D-backs wearing KC Packers unis yesterday, Chris Creamer came up with a good rundown of 10 MLB teams that have worn the uni of a team from a city other than their own (thanks, Phil). "¦ Tequila sunrise jerseys and Northwestern-striped stirrups for Fishers High School in Indiana (from Shawn Crull). "¦ Gorgeous striped stirrups this season for Potomac State College in West Virginia (from Don Schafer). "¦ Yesterday's Ticker noted that Boston College will be waving the bloody flag this Saturday. The school's SB Nation blogger does not approve (thanks, Phil). "¦ Worst of both worlds: The Asheville Tourists will be wearing pink camouflage on May 16. "¦ Hinchiffe Stadium in Paterson, New Jersey, which I wrote about four years ago, is often cited for its association with the Negro Leagues, but it also played a key role in baseball's Latino history (Phil again). "¦ The West Virginia Power will be wearing 1970s/disco jerseys tomorrow, and the design is a doozy. "¦ Awesome giveaway: The Mariners are having Beard Hat Night tomorrow (thanks, Phil). "¦ Reprinted from last night's comments: You've heard of tequila sunrise? Here's a tequila sunset. Not sure what team that is, unfortunately, but it's an interesting design (from Scott N.).

NFL News: Junior Galette of the Saints has tattoos of the NFL logo and Underdog — an interesting juxtaposition (from Brady Phelps). … I wouldn't have thought this was possible, but the Bucs' new practice jerseys are even worse than their old ones (from Andrew Cosentino). "¦ Rams exec Kevin Demoff hinted on Twitter that the team is working on blue and white throwbacks and might even restore blue and yellow as the primary colors (from Thomas Hack).

NBA News: Drake was spotted using a lint roller on his pants during Tuesday night's Nets/Raptors playoff game. So when the Raptors rebrand, maybe this should be their new logo (from Andrew Cosentino).

Soccer News: "Sport Recife came up with alternate kits that mimic the jerseys of three countries that will play in Recife in the World Cup this summer, with the word 'welcome' in Japanese, German, and Mexican," reports Yusuke Toyoda.

Grab Bag: "Stopped by a Tim Hortons and could not resist the temptation of purchasing a Stanley Cup Donut," says Rydell, who didn't give his last name. … Miami has a new green football helmet, but it won't be worn this season. "¦ Terry Proctor's latest vintage uniform catalog acquisition is this 1964 Wilson beauty. "¦ Here's a gallery of two dozen notable WWE masks (from Brady Phelps). "¦ Nike's latest golf club design was inspired by a football helmet (thanks, Phil). "¦ Here's something you don't often see: old trading cards for boxing (from Ben Fortney). "¦ Faaaaascinating piece about the typography on a penny. Highly recommended (big thanks to Mike Engle). "¦ Illuminating piece on overlooked symbols in everyday life (from Kurt Esposito). "¦ Apple Store logos and employee uniforms have been going green for Earth Day. The little green stem on the logo is a nice touch (from David Landesberg). "¦ Congrats to intern Garrett McGrath, who's written an excellent article about a New York archaeological company that finds all sorts of cool artifacts at NYC construction sites.