Before we get started: I have an ESPN column today on the Cubs' new throwbacks "" enjoy.
Now then: The Patriots' season ended on Sunday, but reader Jack Phuapradit has noticed an intriguing uni adjustment they made for the playoffs: They changed their helmet number font.
To explain: The Pats have traditionally used small block-numeral decals to show each player's uni number on the back of his helmet. But when the postseason started (i.e., for their divisional playoff game against the Colts), they suddenly had new decals, which matched the number font on their jerseys. The difference is easier to detect for some numerals than for others, but you can clearly see in these before-and-after shots of Logan Mankins, Michael Hoomanawanui, and Dont'a Hightower (for all of these, you can click to enlarge):
Interesting, right? Too bad the Pats didn't win last Sunday, since this would make a great little detail to focus on in the lead-up to the Super Bowl.
Meanwhile, here's a thought: Have the Pats have made this same decal change in previous postseasons and we all just didn't notice? I was really hoping so, because I love it when teams have special little rituals and protocols for the preseason or the postseason. Unfortunately, that doesn't appear to be the case here, at least judging by this photo from last season's Pats/Texans divisional playoff game, which shows the block numerals (click to enlarge):
It would be one thing for the Pats to have made this change at the start of a season. But in the middle of a season? Very odd. Big thanks to Jack for spotting this.
+ + + + +
Stupor Bowl update: Meanwhile, uni-related news for the Super Bowl has begun circulating:
• To the surprise of no one, the Broncos announced that they'll be wearing orange. This prompted Chris Creamer to write a good piece on the Broncos' Super Bowl history wearing orange.
• The Seahawks, meanwhile, will be going white over navy — a mild surprise, at least to me, as I thought they'd go solid-white. I like this jersey/pants combo, although I wish they could add some white-topped socks to avoid the leotard effect.
• The Super Bowl jersey patch was also released yesterday. As you can see, they're once again going with a ChromaFlex patch, not an embroidered one.
And that's about all the uni-related news we can expect between now and the game (well, except for the obligatory photos of the patch being applied to the jerseys, and maybe some shots of the Super Bowl logo decal on the back of someone's helmet, whoop-de-whoop).
+ + + + +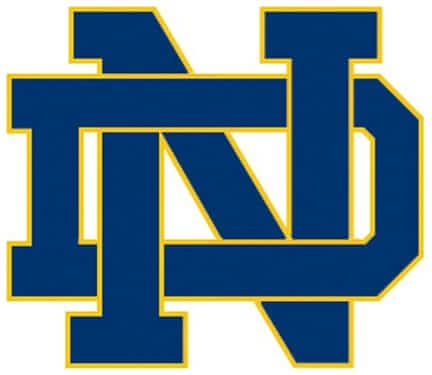 Irish update: As we all knew already (and as this site was the first to report last month), Notre Dame has officially swapped out Adidas for Under Armour. Here's a round-up of coverage:
• Forbes ran a good piece analyzing the implications of the deal.
• Here's a interview with Notre Dame's athletic director about the new deal.
• Not exactly a surprise to see that the Irish's basketball uniform will still have a traditional look.
• Ditto for the football jersey. Here's a closer look.
(My thanks to C.B. Ciullo, Warren Junium, and Bobby Pinkham for their contributions to this section.)
+ + + + +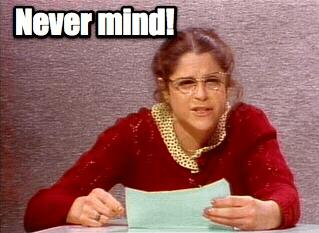 As you may have noticed by now, all of today's content is in one place — a retreat from yesterday's experiment of breaking up the mainbar, the Ticker, and Collector's Corner. Part of this is because I'm taking my friend Liz out for a birthday lunch today and don't want to be juggling different parts of the site while I'm away from home. Part of it is also that reader response to yesterday's experiment was overwhelmingly negative.
But the biggest reason is that my own response to yesterday's experiment was negative. I didn't like having three separate comments sections to keep track of, I didn't like the Ticker sitting there all by itself, and so on. When Uni Watch works the way I want it to (which isn't always), the various parts of a day's entry — even the parts I don't write, like Collector's Corner — come together as an integrated whole. Breaking up the parts yesterday made me feel like I was breaking up parts of myself, or at least parts of my own voice. Pfeh.
So we'll stick with this format, at least for now. Thanks to everyone who gave feedback yesterday.
+ + + + +

Baseball News: The Astros are moving some signs at their stadium (from Chris Perrenot). … Michael Clary spotted two Mets bobbleheads — similar but slightly different designs — that both have the thumb on the left hand facing the wrong way. "Having the thumb facing forward and the fingers curled upward is possible only for the extremely double-jointed folks out there," says Michael. "Go ahead and try it!" … In a move that really scales new heights in chutzpah, Bud Selig is going to be first recipient of the Bud Selig Leadership Award. No, ">really (big thanks to Phil, who emailed me that link with the subject line "Not an Onion story"). "¦ Last night's installment of Jeopardy! included this MLB-related question answer (from Chris Flinn).

NFL News: The Seahawks' on-field success has translated to increased jersey sales. "¦ This is interesting: The Jaguars had a custom midfield playoff logo in 1999. "I can't remember many examples in playoff history of clubs using custom-graphics at midfield commemorating their playoff games," says Cory Gibson. … Check this out: Bucco Bruce — on a lacrosse helmet (from Matt Powers). … Following up on yesterday's electric football entry, here's a blog post about a CFL version of the game. "The 'Links' section on that site is also worth checking out," says Ted Arnold. … More electric football news: Joe Bailey modified his field to look like the Browns' stadium. "¦ Michael Princip has written a good piece about the Mohawk-patterned strip on the Seahawks' helmet. … Here's a team logo-based infographic showing each NFL team's last playoff appearance (thanks, Phil). … Patrick Mackin was watching an old episode of The Muppet Show and spotted a sequence that featured a Browns-esque helmet. "¦ Joe DeAngelis recently paid a visit to the Patriots Hall of Fame, which has a display about the team's proposed 1992 move to St. Louis.

College Football News: Yesterday's Ticker included a claim from anonymous source regarding a Syracuse football overhaul. Now another little birdie has come forward: "I can bolster that claim," he says. "They've been in the works for quite some time. A couple months after the 2012 bowl game, ending Syracuse's reign in the Big East, Nike came to the school and offered up a few designs for select members of the football team to view/debate/vote on. The players all assumed this was for an ACC reboot, but we're now a year late for that. Should be interesting." … Buried within this story about new Wyoming coach Craig Bohl is the following passage: "[W]eek in and week out, they'll wear brown and gold with pride. 'We're going to wear brown and gold, and the days of all these other colors are over!' Bohl bellowed, his voice ringing above the steady waves of applause" (thanks, Phil).

Hockey News: Here's Ranger goalie Cam Talbot's Stadium Series mask (from Alan Kreit). … Good front, back, and side views of the Islanders' Stadium Series jerseys (thanks, Phil). … Those Islanders shots were from an event staged yesterday at Bryant Park in Manhattan, which also featured some Rangers and Devils participants. Further info and more photos the Islanders here (Alan Kreit again). … Unusual technique by this 1932 German goalie (from Chris Mizzoni).

Soccer News: "West Bromwich Albion lost its jersey sponsor following the uproar over Nicolas Anelka's 'quennelle' salute, which is considered anti-Semitic," says Yusuke Toyoda. "And in a related item, the Chilean soccer federation has banned Palestino from wearing their Israel map jersey numbers."

NBA News: Odd scene last night in Miami, as the Heat wore nickNOBs but the Celtics didn't. I had been under the apparently mistaken impression that this would be an all-nickNOB game, like the Heat/Nets game from earlier this month. … Someone has posted several hundred Slam magazine covers. Lots of good stuff in there. "I love this one with the Clippers wearing the nautical flag throwbacks and the Bulls wearing the 'Chicago' script," says Yusuke Toyoda. … Anyone know why so many of the Rockets and Blazers were wearing purple shoes for their MLK Day game? (As noted by Dylan Darling.) … Update: Here's why they wore the purple shoes.

College Hoops News: Indiana didn't wear Fruit Stripe unis last spring, but apparently those unis were in the works. "There is no way IU fans would have stood for this," says Matt Wade, although I don't really know what that means. Like, would they have boycotted games? Doubt it. … New Twitter handle warm-ups for Michigan (thanks, Phil). … For reasons that aren't entirely clear, several Texas players removed their undershirts during last night's game. "The announcers mentioned that the undershirts violated some sort of rule and that the refs made the players remove them," says Chris Perrenot. I asked UT's communications dept. if they could explain and was told the following: "Two NCAA rules in regards to uniforms and undershirts were enforced by officiating crew: Can't have double logos showing from undershirt that aren't consistent with official sponsors, and can't have a second color visible (there was gray around the collar of the undershirt)." … As you probably heard, there was a shooting yesterday at Purdue. The Boilermakers were playing last night at Northwestern, whose fans offered this gesture of support. "Note that the 'N' and the 'U' are solid white," says Phil.

Grab Bag: The Norwegian curling team is at it again. Further info here. "¦ Very good article about how the apparel companies deal with various colleges, especially VCU (from Tommy Turner). … There's a new cassette-only record label called Athletic Tapes, whose designs are based on sports graphics (good one from Jude Noel). … New logo and visual branding for Visa (thanks, Brinke). … New York City officials and the owners of several Hasidic-operated shops have settled a pending case regarding Hasidic dress codes (from the New Girl). … "There's no database or resource that lists which designer created which uniform or logo," says Robert Bath. "So I created one." His listing includes about 75 designs — definitely better than nothing, but most leagues and teams these days don't disclose who worked on what. … Here's an imaginary sports league whose team identities are based on world history (from Tim Wood). … "Double-turtleneck Ping-Pong" sure makes for some interesting uniforms (from Ed Westfield). … Fort Campbell High School in Kentucky has some interesting wrestling singlets (from Josh Claywell).