"Innovative" move by Barcelona FC yesterday, which announced that Intel is partnering with the team as a jersey sponsor — except that Intel's logo will go inside the jersey. "Intel inside," get it? Naturally, the logo is being printed upside-down, so it will appear right-side-up when players flip up their shirts (as shown at right), as soccer players are prone to do after scoring a goal. No word on whether the annoying Intel mini-theme song will play each time a player does this.
"We did not want to put the players under any obligation to show the logo a specific number of times," said Intel's chief marketing officer, Debra Conrad, at yesterday's press conference. "But we do know that such goal celebrations are a big part of the culture of the sport." Yes, I'm sure they do.
This is the part where I'm supposed to get all outraged about corporate douchebaggery and such. And yeah, this move is pretty scummy. But I'm not so much outraged as disappointed, on two levels.
First, even though I don't know much about soccer, I know that Barcelona refused for years to have a jersey sponsor. And then when they finally took one, it was UNICEF (which wasn't really a sponsorship because I believe UNICEF didn't have to pay the team anything for it). Now look at them — Qatar Airways on the chest and Intel on the inner belly. They've gone from being the most principled team to being the worst.
Also, this move is particularly disappointing because it encourages boorishly "Look at me!" behavior by the players. Don't the players already do enough of that on their own? Do we really have to give them extra incentives to do more of it?
Soccer aficionados tell me this isn't the first example of an inner-jersey logo. Back in 2009, Getafe — a Spanish La Liga team — had Burger King's primary logo on the chest and the creepy King himself underneath. But that seemed like a novelty move, almost an absurdist move. The Barca/Intel thing feels more insidious. Douchebags.
+ + + + +
Too Good for the Ticker: We all know that the Golden State's famous "The City" jerseys had an awesome cable car motif for the uni numbers. But here's something I never knew: Another Bay Area team — the San Francisco Giants — used what appears to be a nearly identical cable car motif on their warm-up jackets in the early 1980s: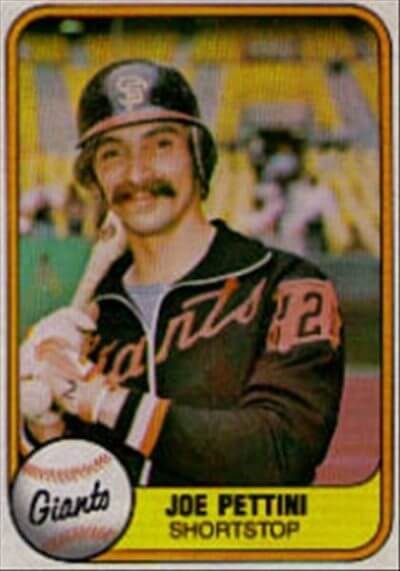 So many questions: Was anyone else aware of this? Does anyone have additional photos of the Giants wearing the cable car? Did the Giants wear it anyplace else? Did any other Bay Area teams wear it? What did the Warriors think of this? Who came up with that design to begin with?
(Update: Reader BSmile has just posted a comment link to another Giants card showing the cable car sleeve design, so this definitely wasn't an isolated thing. And wait, now there's yet another one — best view yet!)
Feels like a major find! Well, at least to me. Maybe the rest of you already knew about it….
(Big thanks to Roger Faso for bringing this one to my attention.)
+ + + + +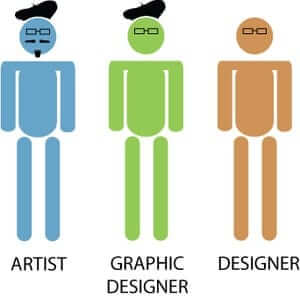 Calling All Designers: Steve Rosenbeck, who runs the uniform company Garb Athletics, is looking for a Photoshop designer to help him with some uni concepts. I'll let him explain:
I am looking to hire someone to help me out with creating new uniform designs for my company. I have seen many very talented Photoshop designers on Uni Watch and was thinking they might be just what I'm looking for.

The job will be very part-time and won't be anything too fancy. But for someone who already does this kind of thing as a hobby, it's a chance to get paid for what you already like to do. Job requirements are really just good Photoshop skills and an interest in uniforms. I'll ask applicants for a few practice designs to see how they can handle the work.
So there you go. I've done some writing work for Steve over the years and can confirm that he's a stand-up guy and very reasonable to work with. If you're interested in applying for this gig, contact Steve directly. Good luck.
+ + + + +

'Skins Watch: Several fashion houses have become embroiled in controversies this year for sending models down the runway wearing Indian headdresses, so you have to figure longtime couture kingpin Karl Lagerfeld knew exactly what he was doing — i.e., angling for cheap attention — when he pulled a headdress stunt te other day. Shameful (from Benton Payne).

Baseball News: Uni Watch sponsor Left Field Cards has come out with a new print. … Robinson Cano will wear No. 22 for the Mariners. … Anthony DiComo covers the Mets for MLB.com. He posted this uni-centric tweet shortly after the Bartolo Colon signing (from Tom Mulgrew).

NFL News: A little tough to see, but it looks like Eric Weddle was wearing a hand-warmer with the Chargers' old, pre-2007 wordmark last night (screen shot by Zack Western). "¦ This is pretty awesome: an article about the challenges of photographing football in the snow (thanks, Kirsten). … Someone has painted his Hummer to look like the Jags' two-tone helmet. … Panthers will be wearing solid-black this Sunday. … Here's a new round of NFL team logos reimagined as soccer logos (thanks, Phil). … Holy moly, look at this: three different styles of striped socks in one photo! That's George Halas in the wishbone-C cap, circa 1935 (great find by Ryan Becerra). … Tom Brady was mixing Pat Patriot with Flying Elvis at his weeky press conference the other day (from Tom Mulgrew). … The Bills are going white-on-white this weekend. Booo — I prefer the blue pants. … And the Saints will wear white over gold. I like that look! "¦ The 2007 NFC Championship Game was played in sub-zero temperatures, which probably explains this Packers helmet decal glitch (from Matt Barnett).

College Football News: Cincinnati will have a cherry red helmet for the Department Store Bowl. … Signal flags aboard the USS De Wert spelled out "Go Navy, Beat Army" the other day. … Missouri fans can vote for what the team will wear in the Telecom Bowl (from Patrick Sokolowski). … Arizona State is looking a bit over-patched for the We Don't Even Have a Football Team But Somehow We're Sponsoring This Bowl. … Two of the most noxious, soul-numbing presences in American "food" are joining forces, and there's just gotta be a new bowl sponsorship in there somewhere, no? … Maryland may wear white in the Military-Industrial Complex Bowl. "¦ Here's some info on what Michigan State will be wearing in the Rose Bowl (thanks, Phil). "¦ Washington going with my worst nightmare for the Fight Hunger Bowl. "¦ "I wrote a blog post this week about the argument for making Auburn's pants stripe match the rest of the uniform," says Clint Richardson. "I included a poll to see what people thought, and I'm amazed at what they said." "¦ Fresno State will wear throwbacks in the Automotive Lubricants and Fluids Bowl (from Jared Buccola). … The U. of Arizona is cracking down on yet another high school using its logo, this time in Texas (from Joe Condon).

Hockey News: USA Hockey's National Team Development Program will be wearing Star Wars jerseys on Jan. 18 (from Adam Fritzen). … "Ugly Christmas sweater" jerseys on tap for the San Francisco Bulls (ECHL) on Dec. 27 (thanks, Phil).

Soccer News: "Roma had issues with Kappa's kits from last year, causing them to make their own kits this year," says Mark Emge. "They just announced a new kit deal with Nike."

NBA News: Menswear brand Joseph Abboud has extended its agreement to outfit NBA coaches (from Tommy Turner). "¦ Hilton Armstrong, just called up from the D-League by Golden State, has become the first player in NBA history to wear No. 57. He chose the number in honor of his daughter's birthday — May 7 (from Johnathon O'Halloran).

College Hoops News: If you go to the 1:21:30 mark of this video of Wednesday night's Howard/UCF game, you'll here the broadcasters spotting an NOB typo (Howard G Ausar Madison had "Maddison" on his back). And then one of the broadcasters says, "That'll make Uni Watch." Indeed! (Big thanks to Jesse Agler.)

Grab Bag: "Richard Childress Racing just announced the return of the No. 3 car to NASCAR's top series and revealed the paint schemes they'll be using for it," says Ben Cox. "That's a pretty big deal since the last driver to use it was the Dale Earnhardt Sr., who died in a wreck during the 2001 Daytona 500. It will be driven by Childress's grandson, Austin Dillon (who grew up idolizing Earnhardt), and that's no surprise, but people are upset about the design of the cars. Even though black is not a large part of the color palette of either Dow Chemical or Cheerios, there's a lot of it on the new schemes, and it's not just BFBS — the old black No. 3 car was iconic and they appear to be trying to cash in on that. Fans are upset about both the seeming unretirement of the number 3 (though no number has ever been permanently retired in the top tier of NASCAR) and the attempt to emulate Earnhardt's signature look." .. Brinke sent along two good collections of vintage McDonald's packaging — look here and here. … Whoa, check out this gif of a U.S. Army helmet getting a camouflage treatment (from Benton Payne). … Two non-sports uni items from Tom Mulgrew: Muslim policewomen in Edmonton will be allowed to wear a hijab as part of their uniform, and new airline uniforms for Qantas. … "From DIY kits to costumes, tattoos to speedos, the Single Speed Cyclocross World Championships had a little bit of everything," says Sean Clancy. … Here's what classic Renaissance art might look like if it had been sponsored by Nike (from Matthiew Mitchell). … Half-dollar news from Stephen Whalen, who writes: "On the campus of Notre Dame, the concession items at all athletic venues are priced in 50-cent increments, so the vendors only use half-dollars for change — no quarters or any other coins."
+ + + + +

What Paul did last night: Back in the 1990s, pretty much every magazine or website I wrote for would invite me to their annual holiday party. This was fun for all the obvious reasons (free food, free booze, hitting on chicks, etc.), but also because it let me meet all the behind-the-scenes people at the various magazines — proofreaders, photo editors, copyeditors, and so on. Getting to know these people, even if only for a few hours on a December evening, made me feel more like part of the family, which is a nice way to feel when you spend most of your time working by yourself at home.
But around 2000 or so, as the media economy began tanking, most media operations stopped inviting freelancers to their holiday parties (and some of them stopped having holiday parties altogether) — dang.
So when I received a last-minute invitation yesterday to attend The Nation's holiday party, I jumped at the chance, even though I've never written for them. But as I took the subway to Manhattan, I wondered what a Nation holiday party might be like and imagined the worst: vegan baked goods, organic dandelion wine, and so on. To my pleasant surprise, it was nothing like that — there were platters of ribs, sandwiches stuffed with meat, a platter of thick-sliced beef (sorry, didn't get a photo of that), tables full of booze (including a separate martini station). This one chick was even running around in leather pants! (Yes, I asked her permission before taking that photo.)
Now I just have to get myself invited to The Weekly Standard's party so I can compare and contrast.