The MLB postseason begins tomorrow, and there's an important uni element that we might be seeing for the first time.
Here's the deal: As you know, when MLB and the players' union settled the lockout in the spring of 2022, the new collective bargaining agreement allowed teams to sell advertising on their jerseys for the first time. But another little-noted provision also allowed for ads to appear on batting helmets during the postseason.
These helmet ads would be sold and coordinated by MLB, not by the individual teams. That's how the helmet ads have been handled for more than two decades now for games taking place outside of the USA and Canada. Earlier this year, for example, the Giants and Padres wore helmet ads while playing two games in Mexico: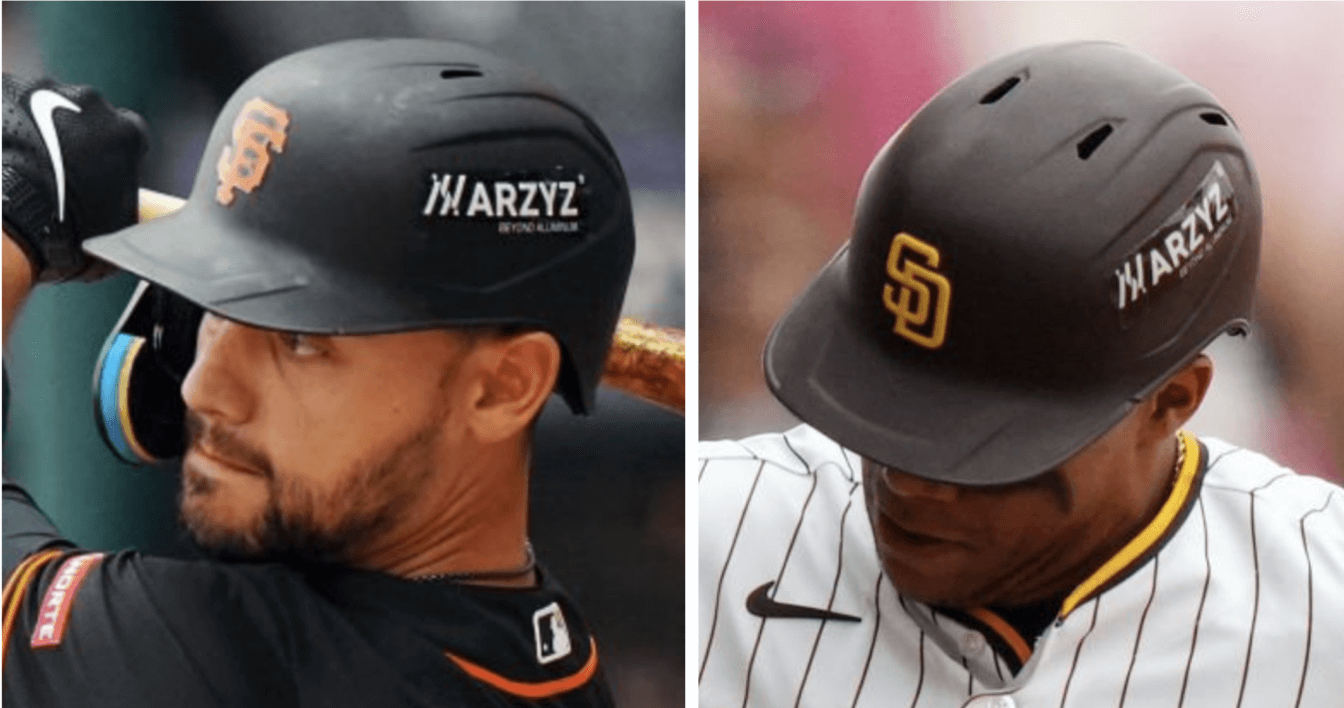 In case you haven't heard of Arzyz (I certainly hadn't), they're a Mexican metals company. But we've also seen MLB arrange helmet ads for more familiar companies: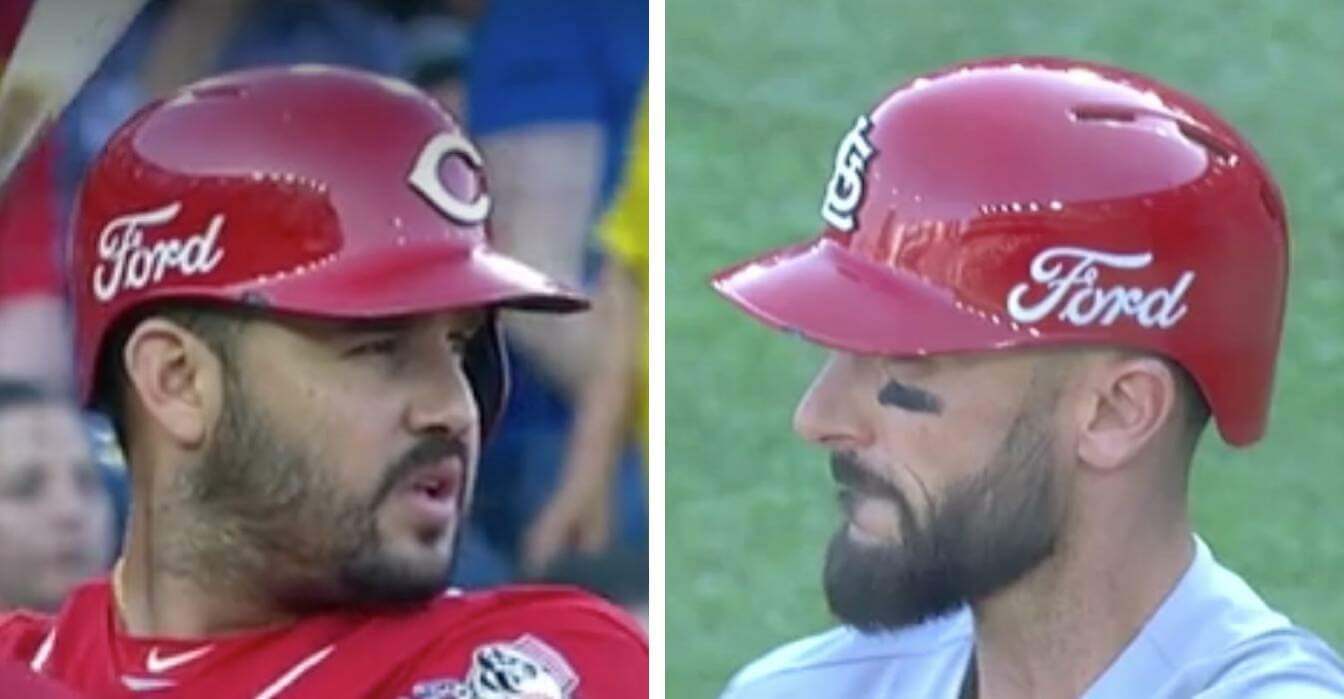 MLB did not sell postseason helmet advertising last season, even though they could have. Although no official explanation was given, the word I heard through the grapevine was that they didn't want to rush into it in the first available season. Will they do it this year? We'll find out soon enough, because the first Wild Card playoff game — Rangers vs. Rays — is scheduled for 3pm Eastern tomorrow.
If they go ahead with it, it will mark the first use of MLB helmet advertising for a game in the United States. Stay tuned.