[Editor's Note: Paul is on his annual August break from site (although he's still writing his weekly Substack column). Deputy editor Phil Hecken is in charge from now through the end of the month.]
A good Friday morning to all you Uni Watchers. Hope everyone has had a good week!
I'm back again with Chris Diamond, as we continue our "mono-dark" project. When this began (Phase I), we wanted to see how every team who wears a dark colored alternate jersey would look if we paired them with same color pants. There's a lot more to it, of course, and if you missed it or forgot, that encompassed Phase I (Part I, Part II and Part III). For Phase II, we took it up a notch, creating mono-dark unis for teams who currently don't wear any alternates, and tweaked some unis from Phase I to address some issues we had with those (Part I and Part II).
Phase III is a little different. For years now, almost every MLB team has a light gray road uni. It didn't used to be that way. Back in the day, teams had a variety of colorful roadies — in both leagues. Powder blue abounded. Even the gray uniforms didn't all seem to be the same light shade. So Phase III is a concept where we try to see how teams would look in "lighter dark" colors, based on each team's primary color. So, if a team's primary color is red, the road uniform might take on a reddish hue. Blue teams would have a bluish (but not powder) tone.
Now, there are some teams that have really good road uniforms right now, and should be kept as is. But we thought a few teams might really look sharp if we changed their current gray away unis to something else. I think some of what you're about to see are really great concepts, while others — well, you'll see.
Today we're bring you the "pastels(?)" of the American League. They're not really pastel in the classic sense, but for lack of a better term…here we go.
++++++++++
EAST DIVISION
Baltimore Orioles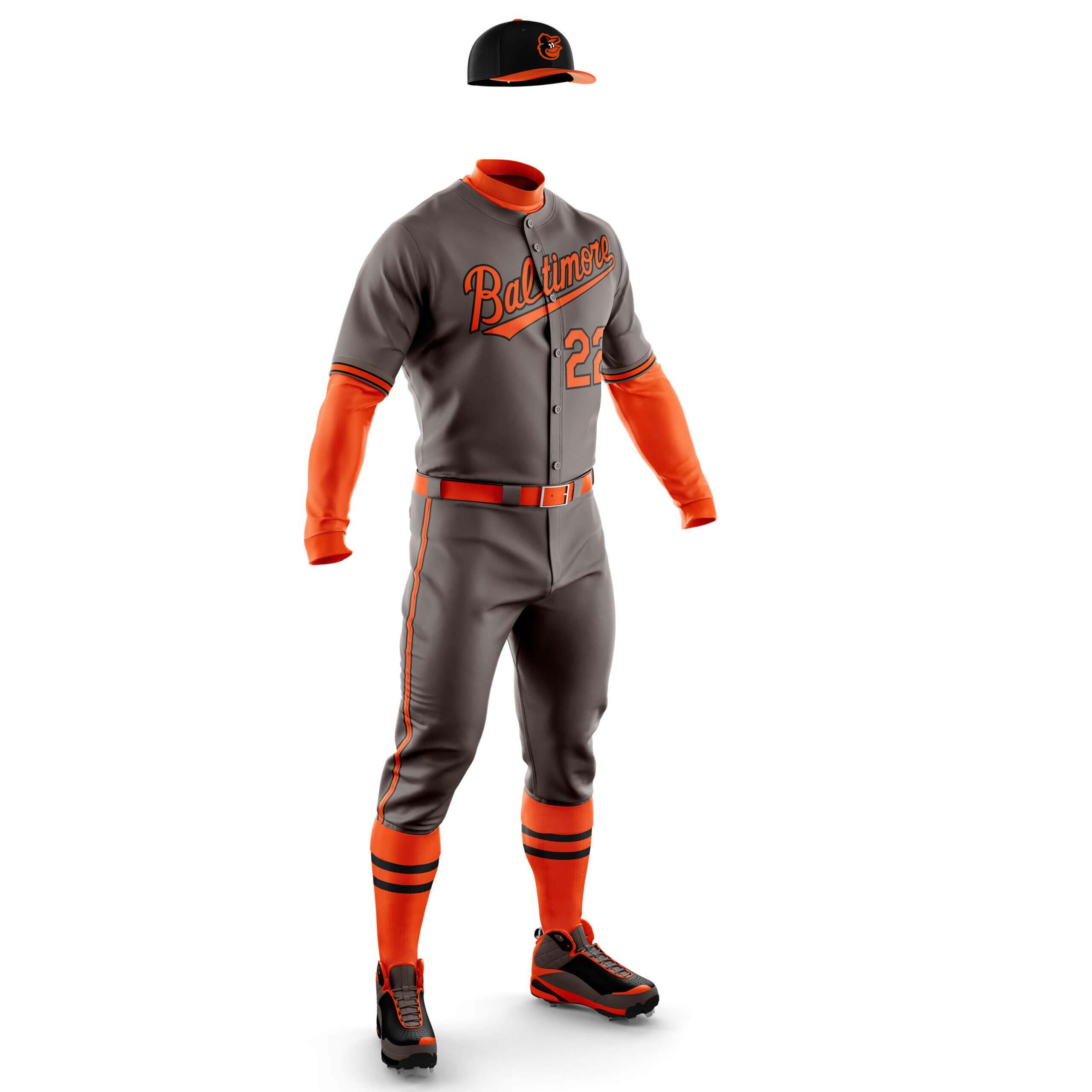 Chris Diamond: I've gone with a warm dark grey to contrast with the bright orange. This is my favourite of all the pastels so far!
Phil Hecken I know we're trying to simply change the color, but I really love a thicker black outline around that "Baltimore" wordmark, or even have the wordmark in black with orange outline. The dark gray & bright orange look great, but I'd just like that Baltimore to pop a skosh more.
__________
Boston Red Sox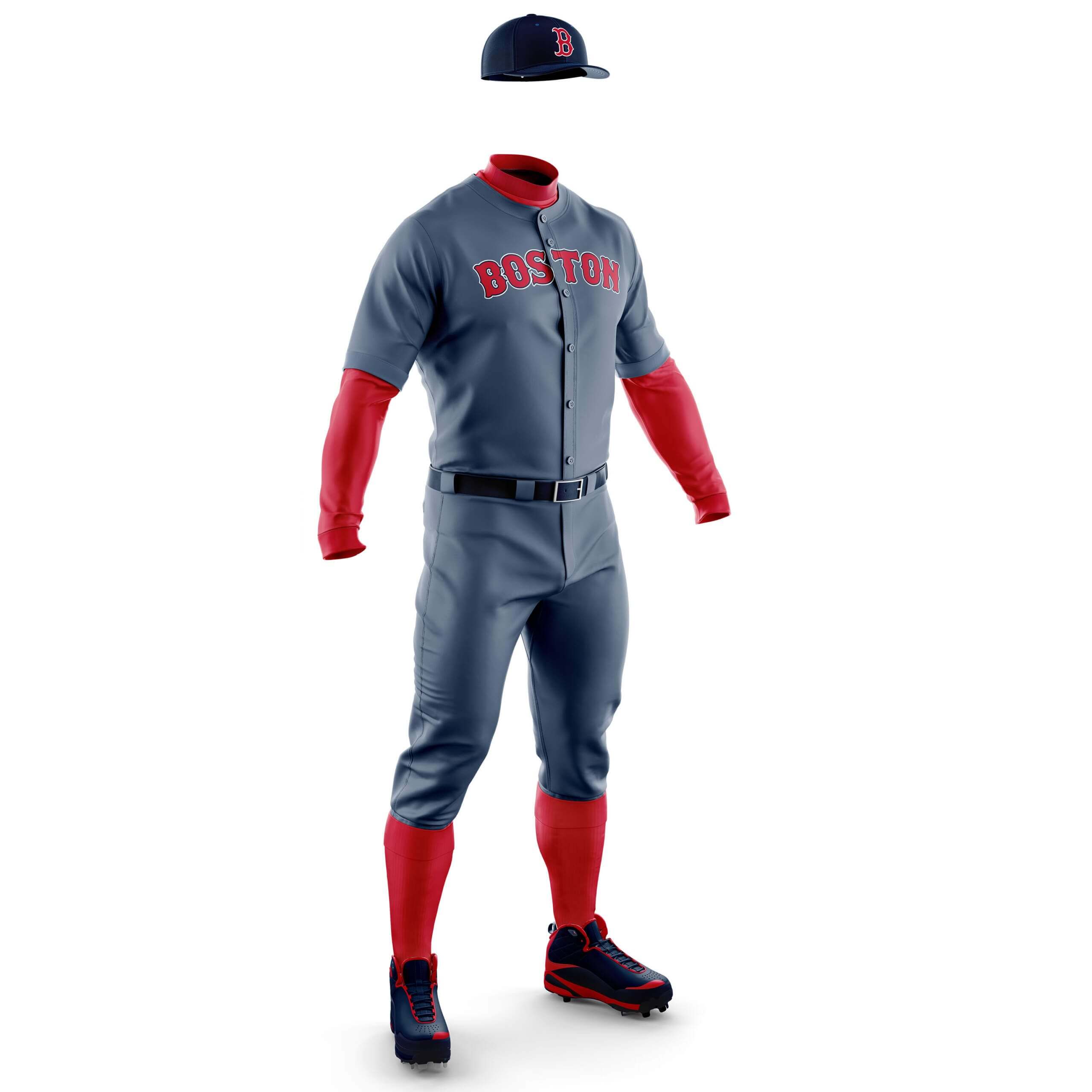 CD: This needed a white outline to stop the wordmark disappearing. Still a bit plain for my liking.
PH: To me, the BoSawx are another team with a perfectly fine roadie right now, so I'm gonna say "Pass" on this one.
__________
New York Yankees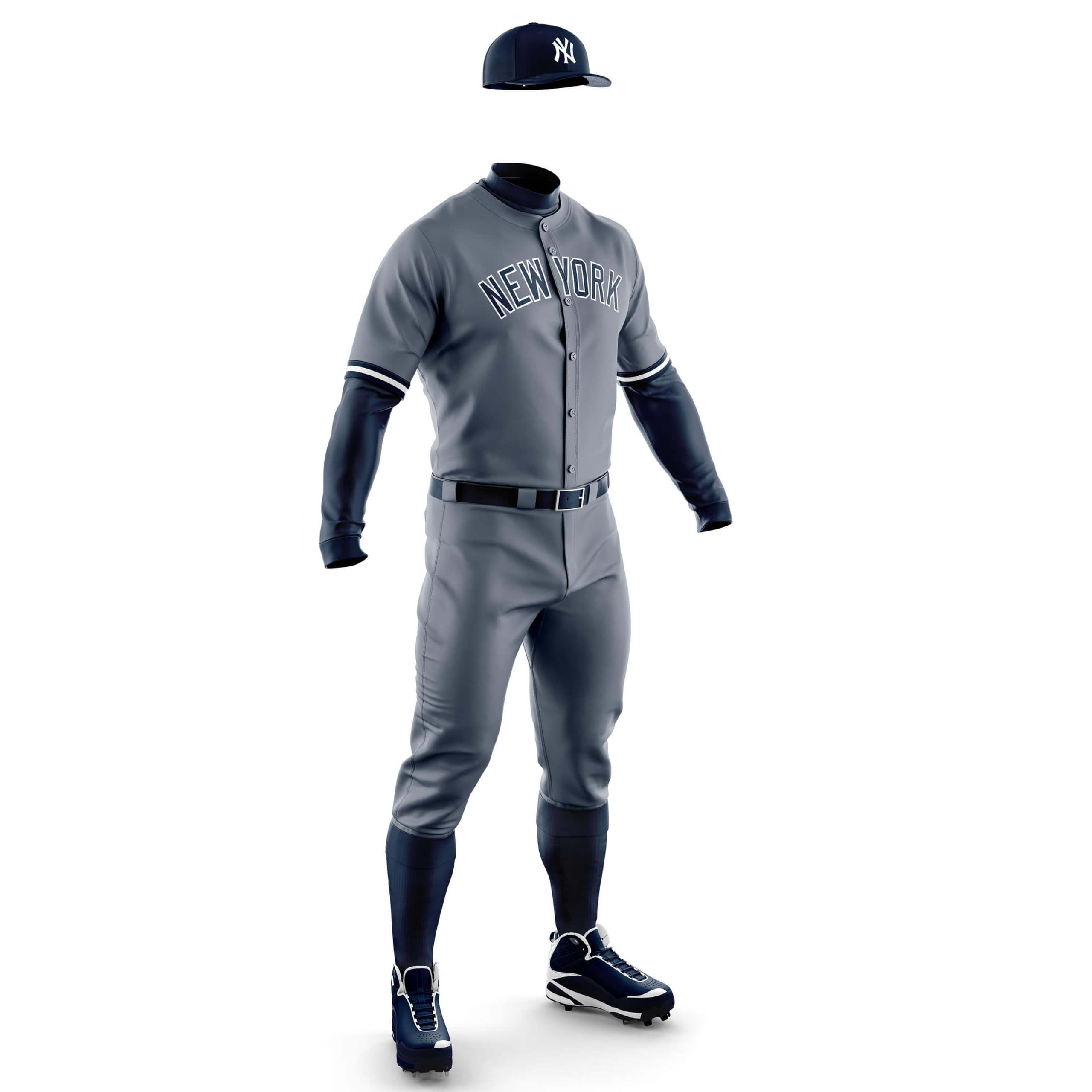 CD: This dark steel grey just works so well for the Yankees. I much prefer this to their standard greys.
PH: Now we're cookin' with gas! I think there are several teams who can "stay gray," but use a darker shade. This is one of them.
__________
Tampa Bay Rays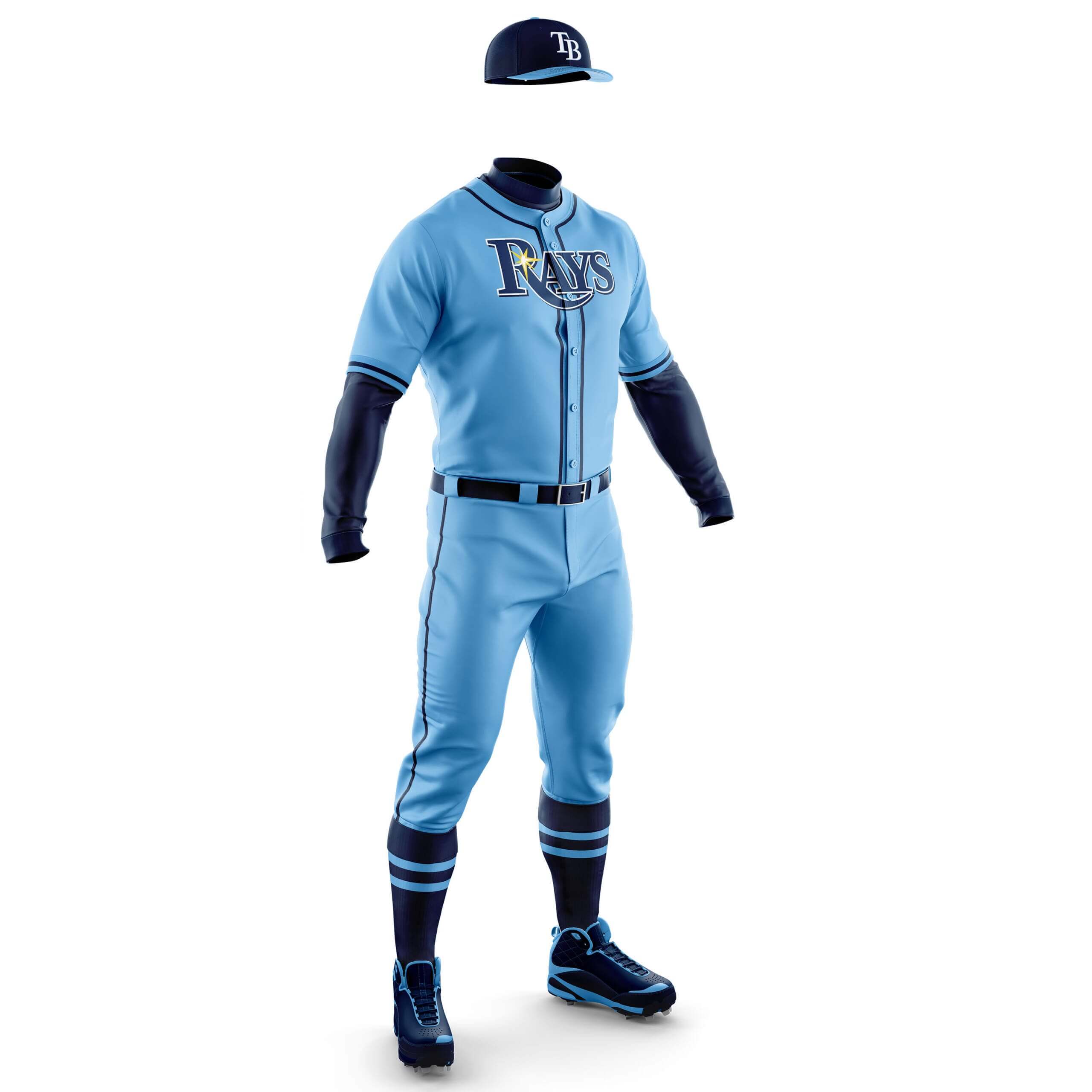 CD: Obviously the Rays already have Columbia blue as a secondary colour so it made more sense to go with that colour for the pastels.
PH: I loved this when Chris basically created this same look in Phase II, and I still love it. This needs to happen.
__________
Toronto Blue Jays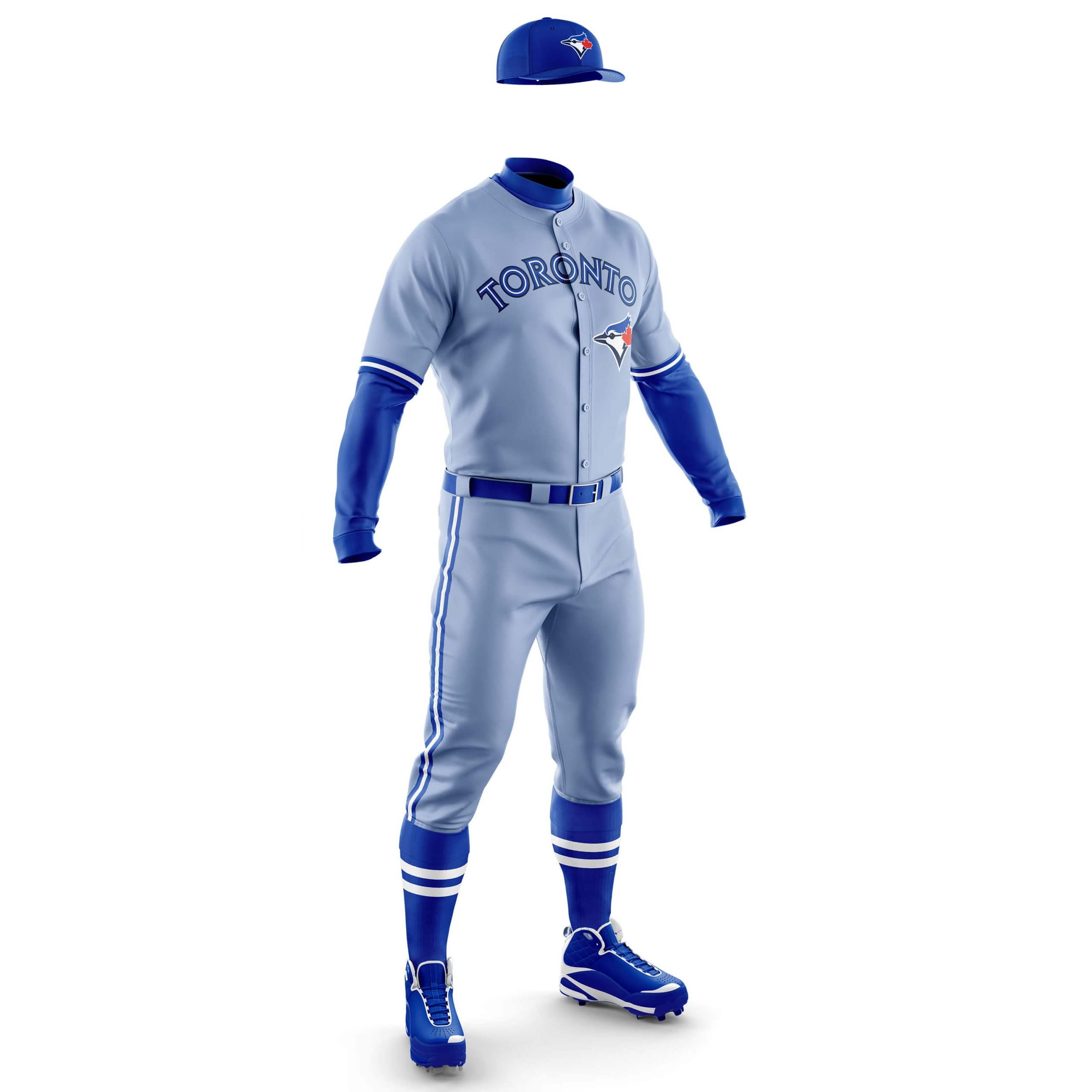 CD: I prefer these to the standard greys – somehow it just feels right.
PH: I like these a lot more than I thought I would (or should). I'd love for them to swap their grays for this.
++++++++++
CENTRAL DIVISION
Chicago White Sox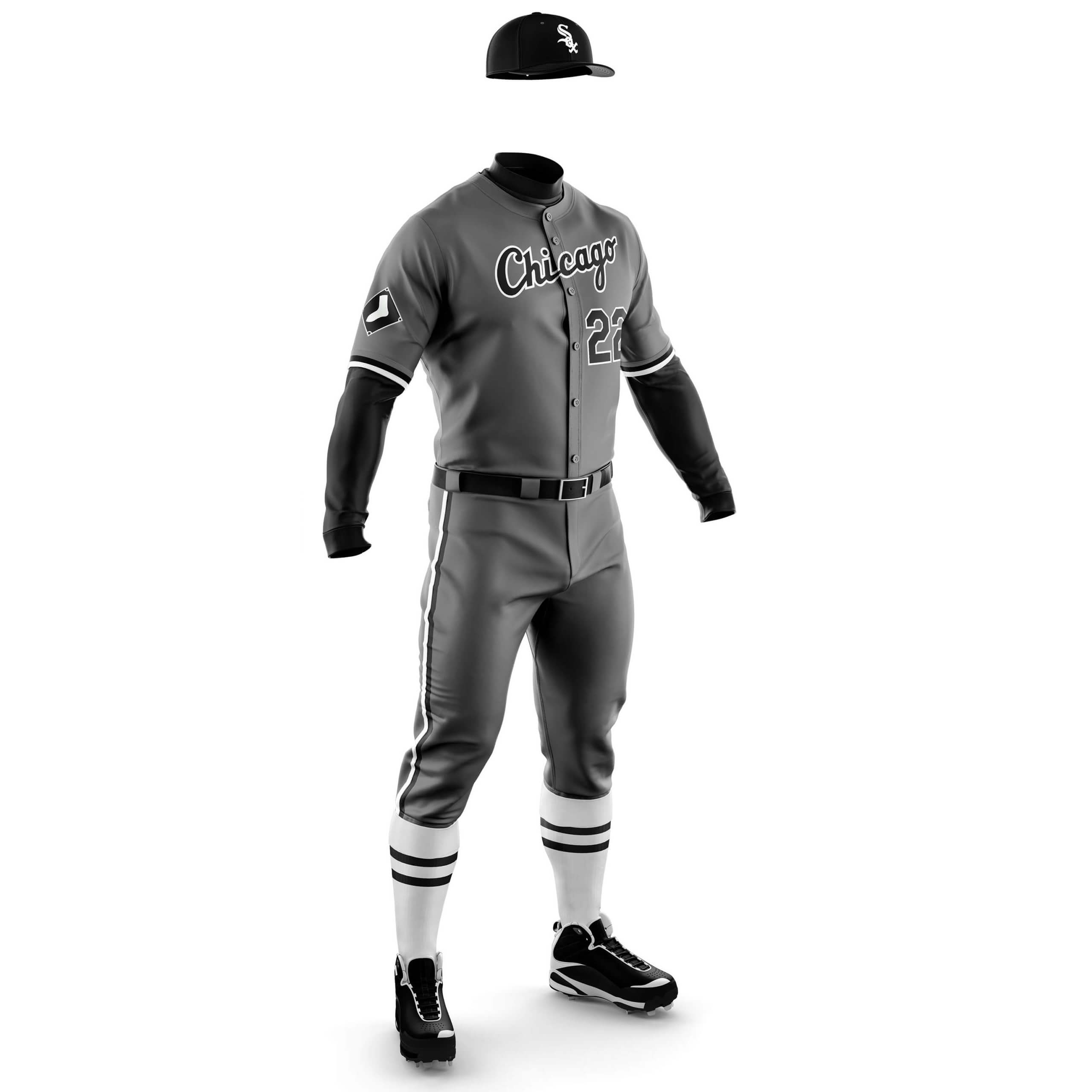 CD: At last a uniform where the White Sox socks can be white! The darker grey looks really good to me.
PH: I loved every White Sox concept Chris has created in this series. This is another home run — it's funny, the white sox really stand out in this concept, which almost looks off (probably due to the black cap and sleeves), but for a team named for their hosiery…they gotta do this.
__________
Cleveland Guardians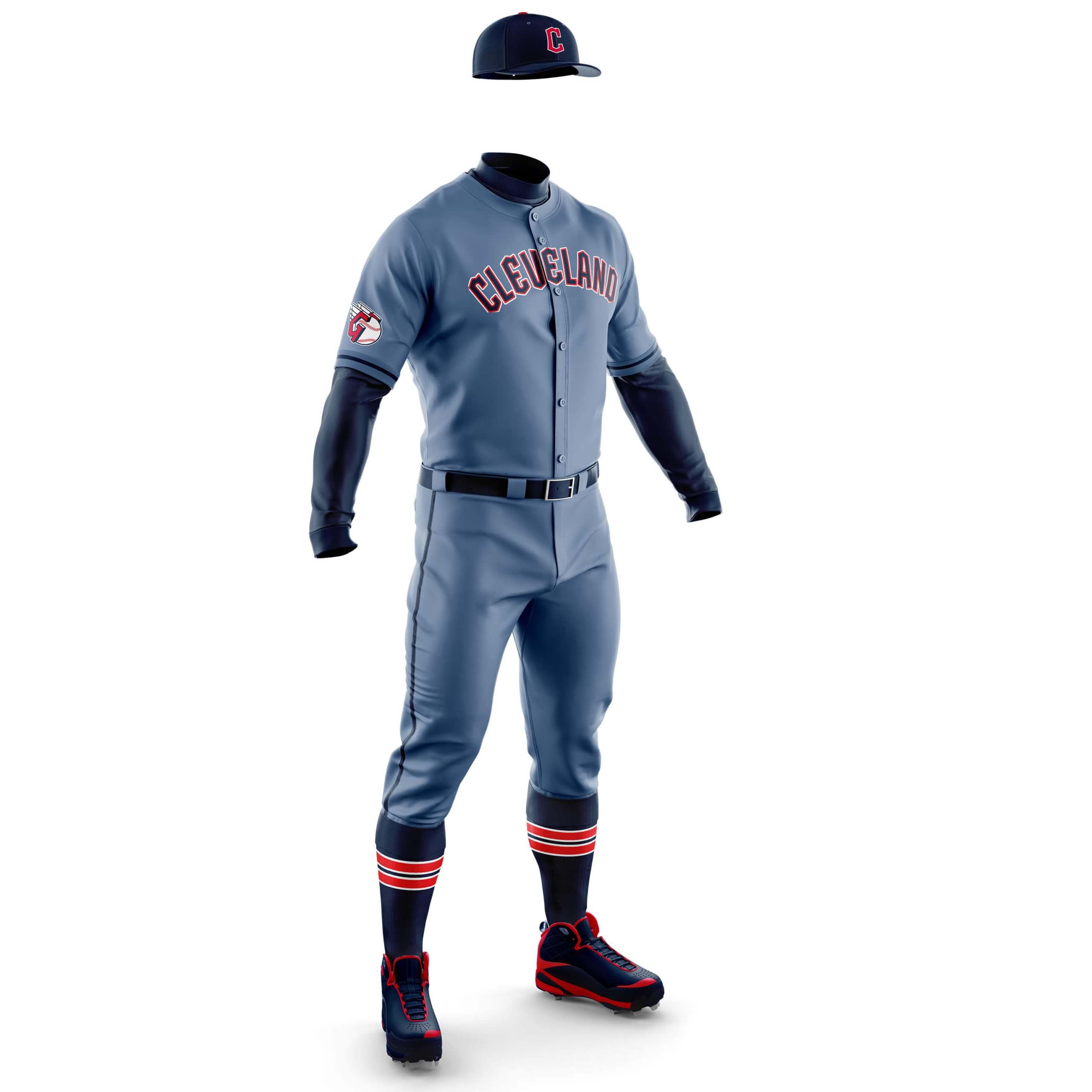 CD: Another team that needed a white outline to the wordmark. Nicer than their greys but a bit meh.
PH: I'd rather they bring back the bloodclot red than see this. (I like the mono-red!) But I'm not really feeling the blue-gray.
__________
Detroit Tigers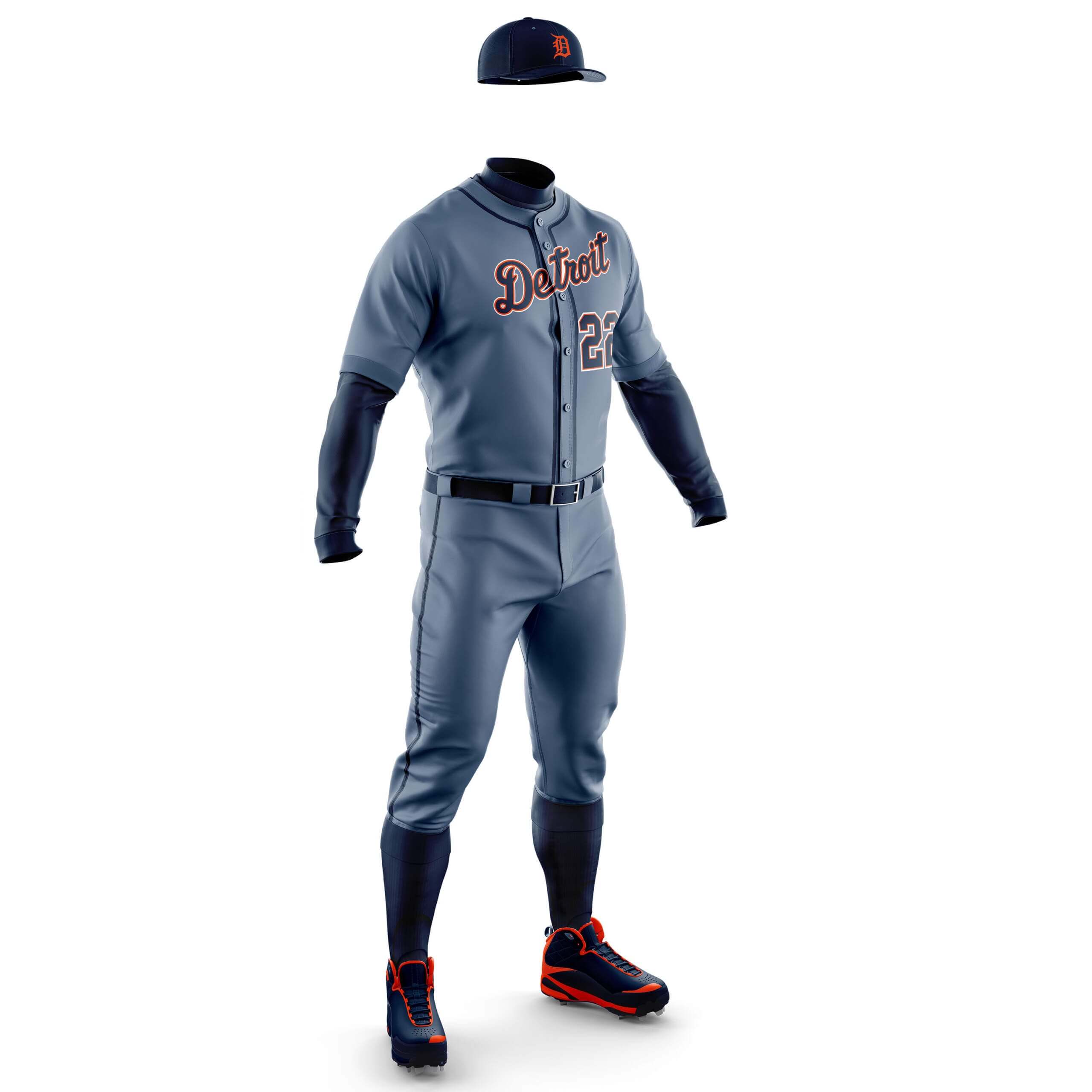 CD: Like the Yankees, this one just works really well.
PH: This one is fine, but what I really want is for the team to return to their '60s roadies; manufacturers have been able to create a really great faux flannel for more than a decade. That's what I'd love for Detroit.
__________
Kansas City Royals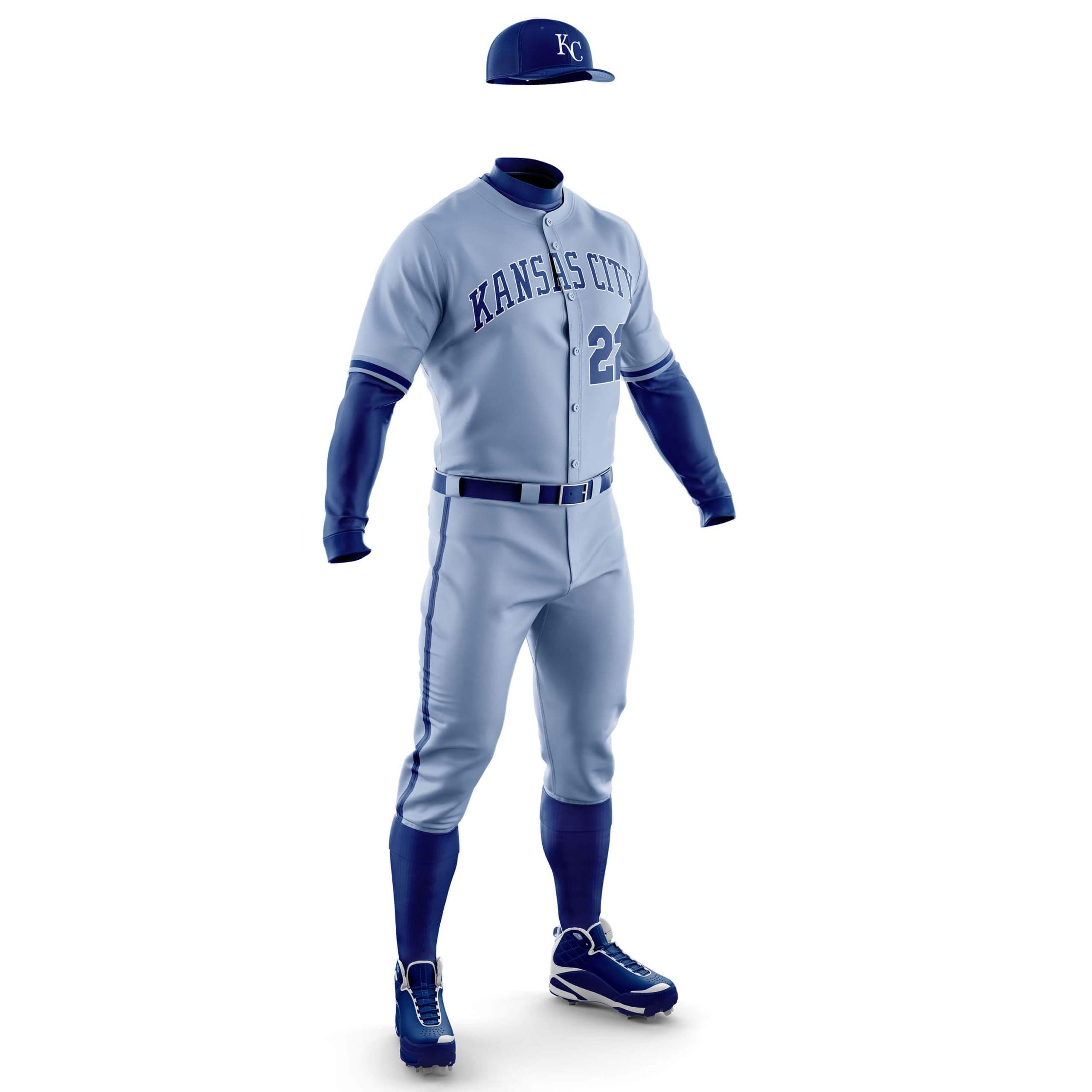 CD: The Royals already have powder blues, but this is more a sky blue and I feel it looks better than the powders.
PH: I'd still love for them to go mono-powder (instead of mostly wearing that jersey over white pants), with proper hosiery and cuffing of course. But I really like what Chris has done here — it's much better than the current grays.
__________
Minnesota Twins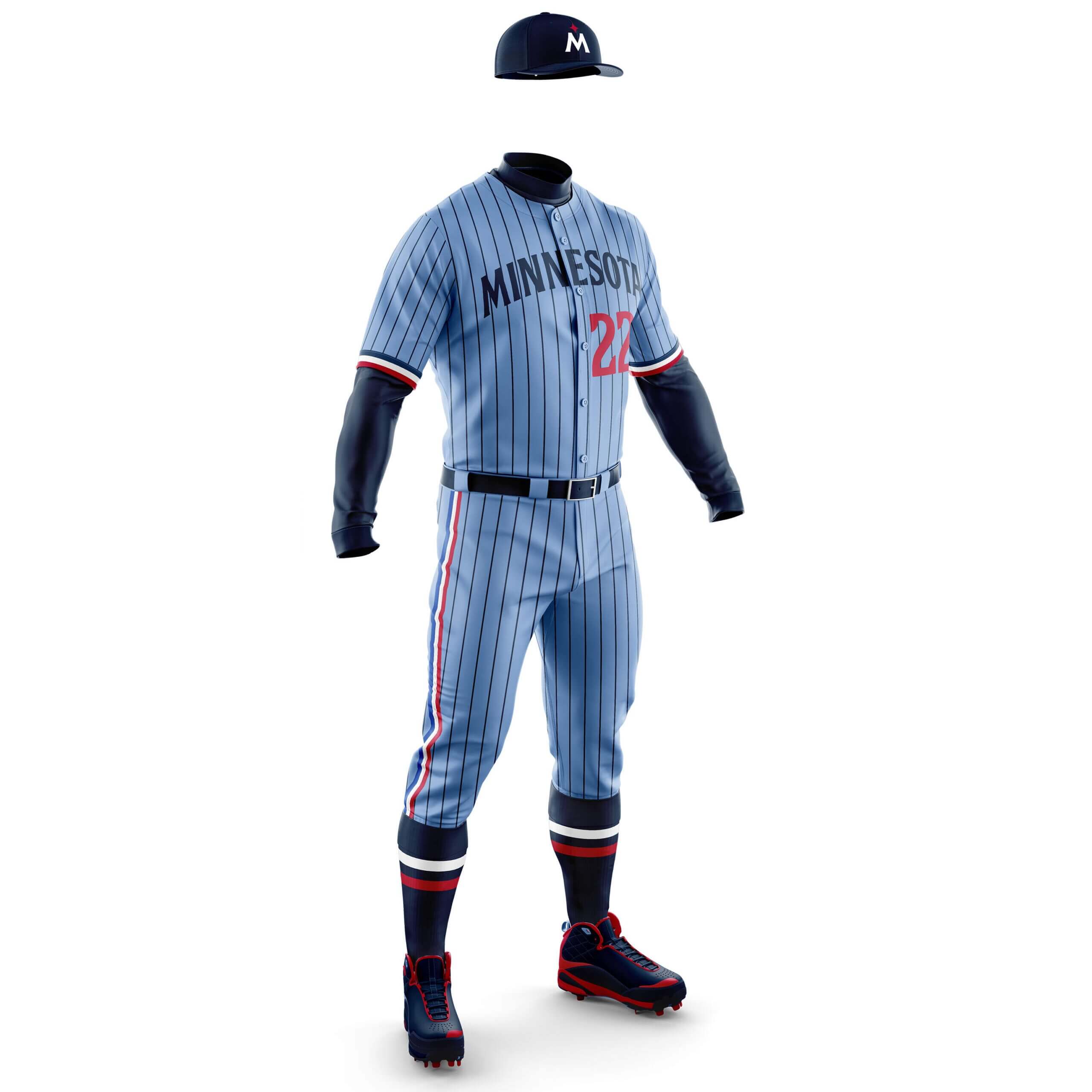 CD: The Twins have a history of wearing powder blue, and this is a nice look for them too.
PH: I should hate everything about this (pins on a roadie, stripes on top of pins, different color wordmark from front number)…and yet. I. LOVE. THIS. You ever just love something and you can't explain why…and it defies all reason? Yeah, that's what I got here.
++++++++++
WEST DIVISION
Houston Astros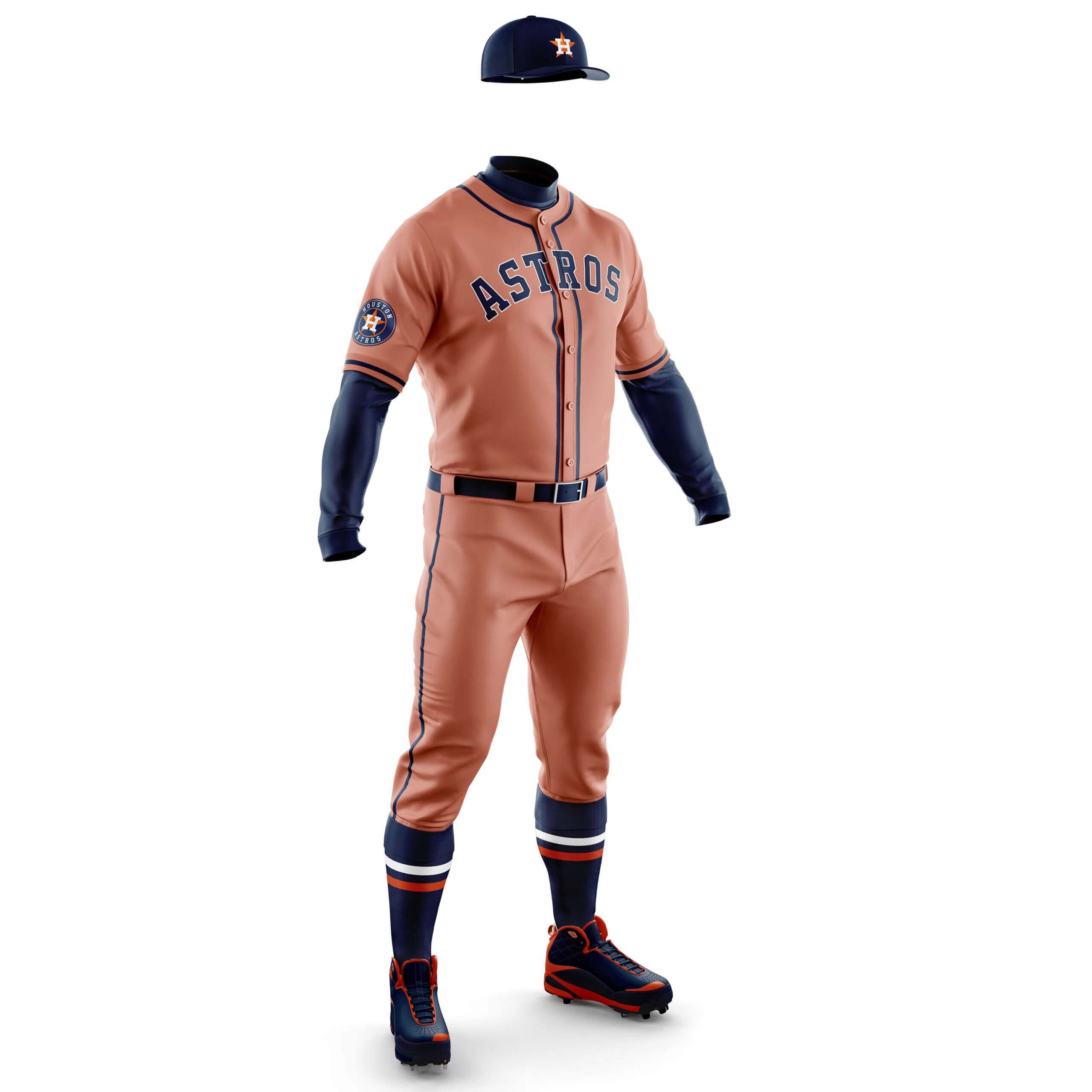 CD: Where dark blue-grey worked for Detroit (another Navy/Orange team) it just looked brutal for the Astros! This is one case where using the secondary colour made sense.
PH: I don't think I'd wanna see them in a blue-ish version of this uni either. And certainly not whatever that shade of orange is.
__________
LA Angels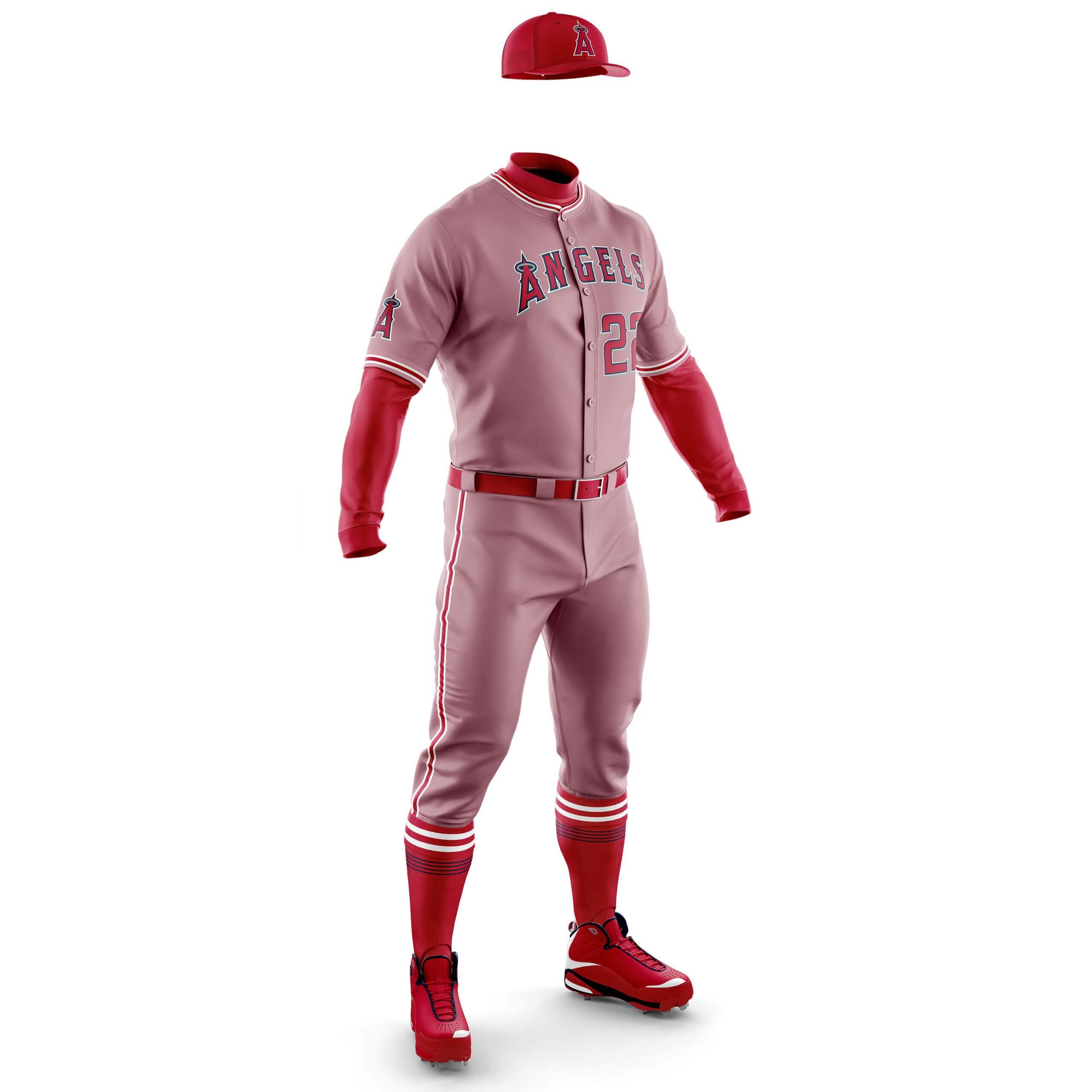 CD: Yeah, yeah, everyone hates the Angels' current unis. But I rather like these dusky pink duds!
PH: I'm sorry, Chris. There's just no saving these unis. I think I'd like this for the Reds (hint, hint), but not for LAA.
__________
Oakland Athletics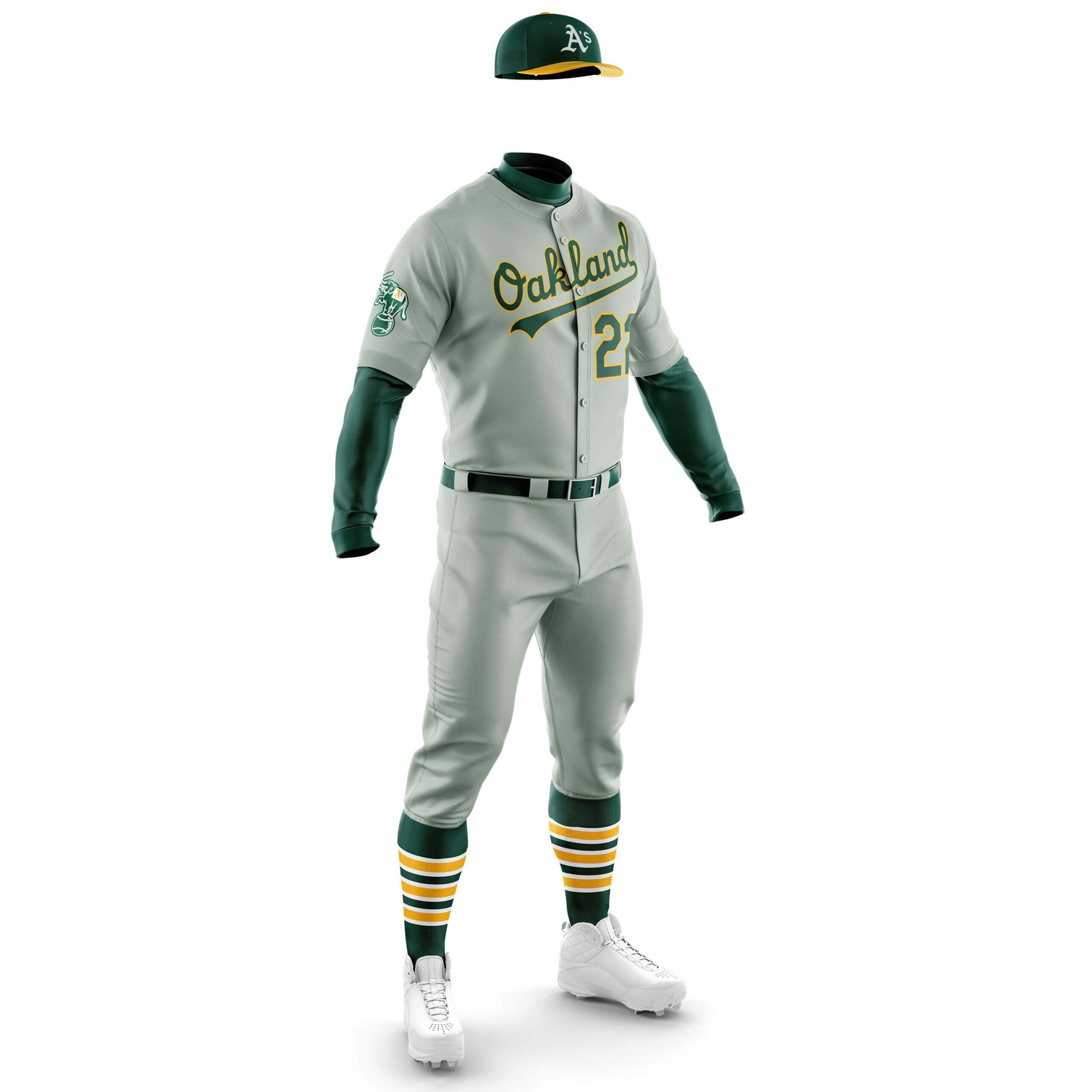 CD: I'm really not sure about this one. It sort of works, but something bothers me about it.
PH: This was the uniform I had in mind when I asked Chris to do up this Phase of the project. It's perfect (*chef's kiss*), and it definitely reminds me of the shading on the KC A's greenish-gray vested road uniform. I think this is my favorite in the AL.
__________
Seattle Mariners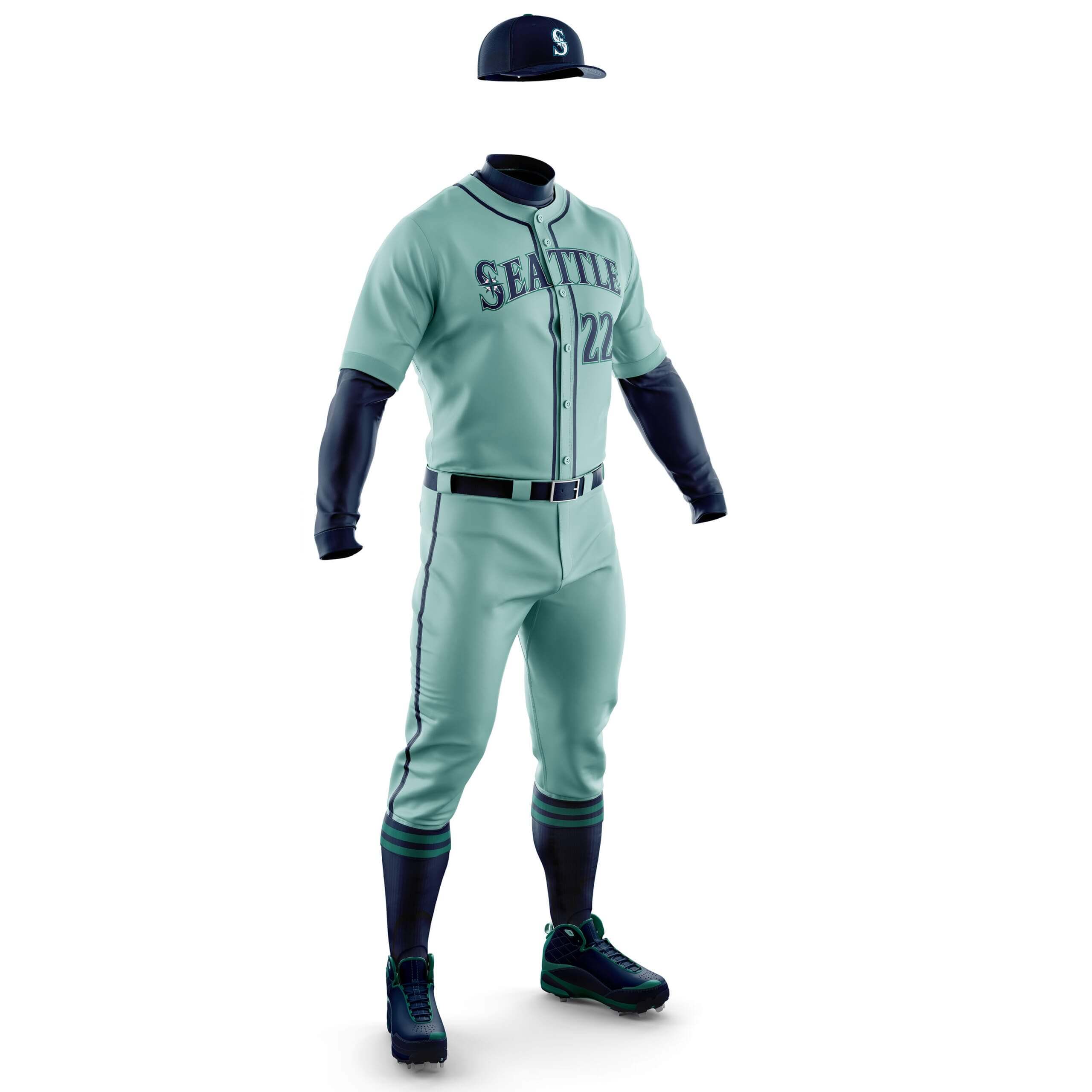 CD: Like the Astros, the Mariners were another team where using their secondary colour looked so much better.
PH: And as much as I love the A's concept, I don't like the M's in mint. Their gray road uniforms are perfectly fine.
__________
Texas Rangers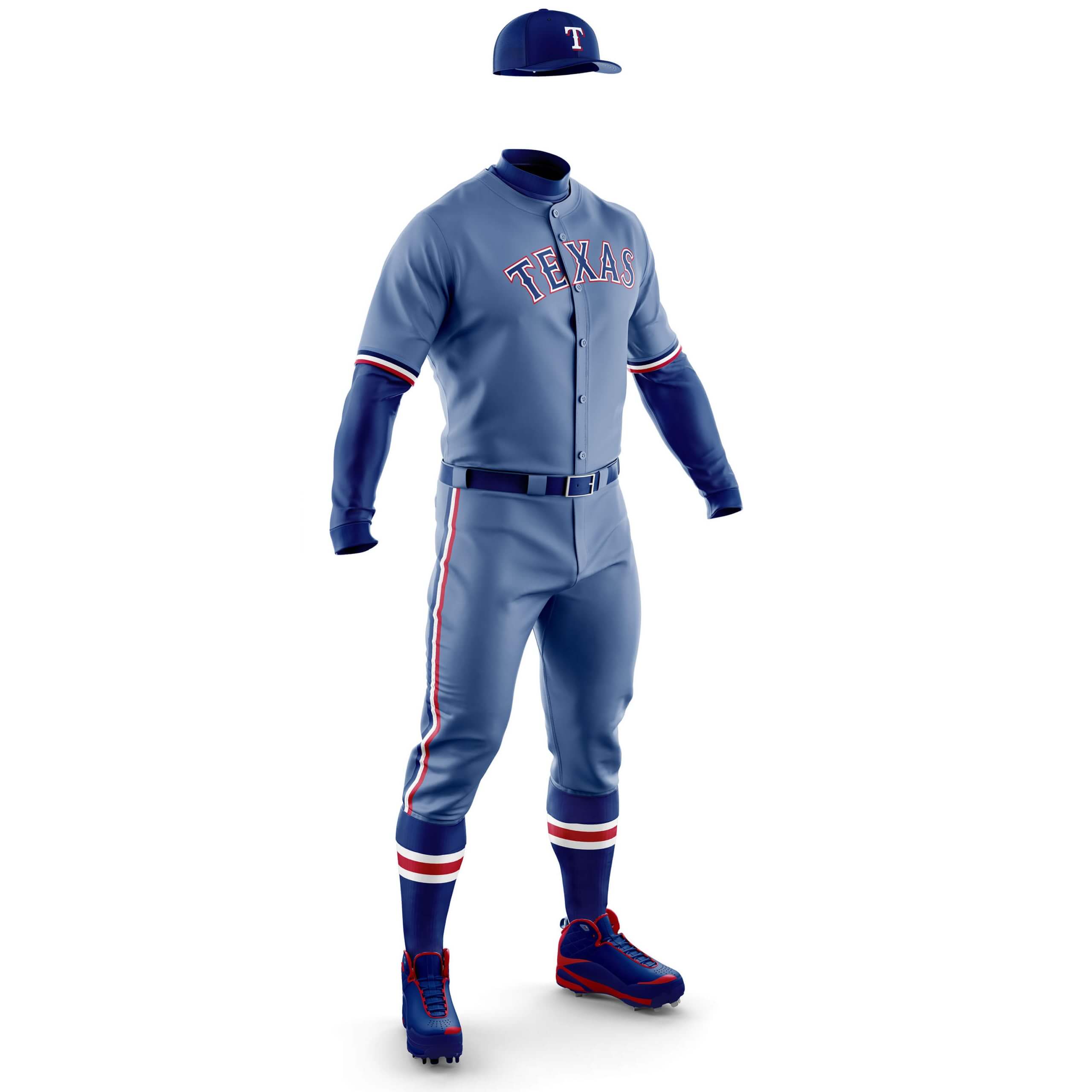 CD: Are they blue? Are they red? Who knows?! But I think this looks a lot better than their greys.
PH: It's marginally better (to me) than their current grays. I wouldn't be opposed to swapping this for those.
• • • • •
And there you have it. A look at some possible alternate road uniforms that aren't gray and also don't include the mono-dark concepts we explored in Phases I and II. I think some of them could definitely work for a few teams. Others not so much.
What do you guys think? Please let us know in the comments below.