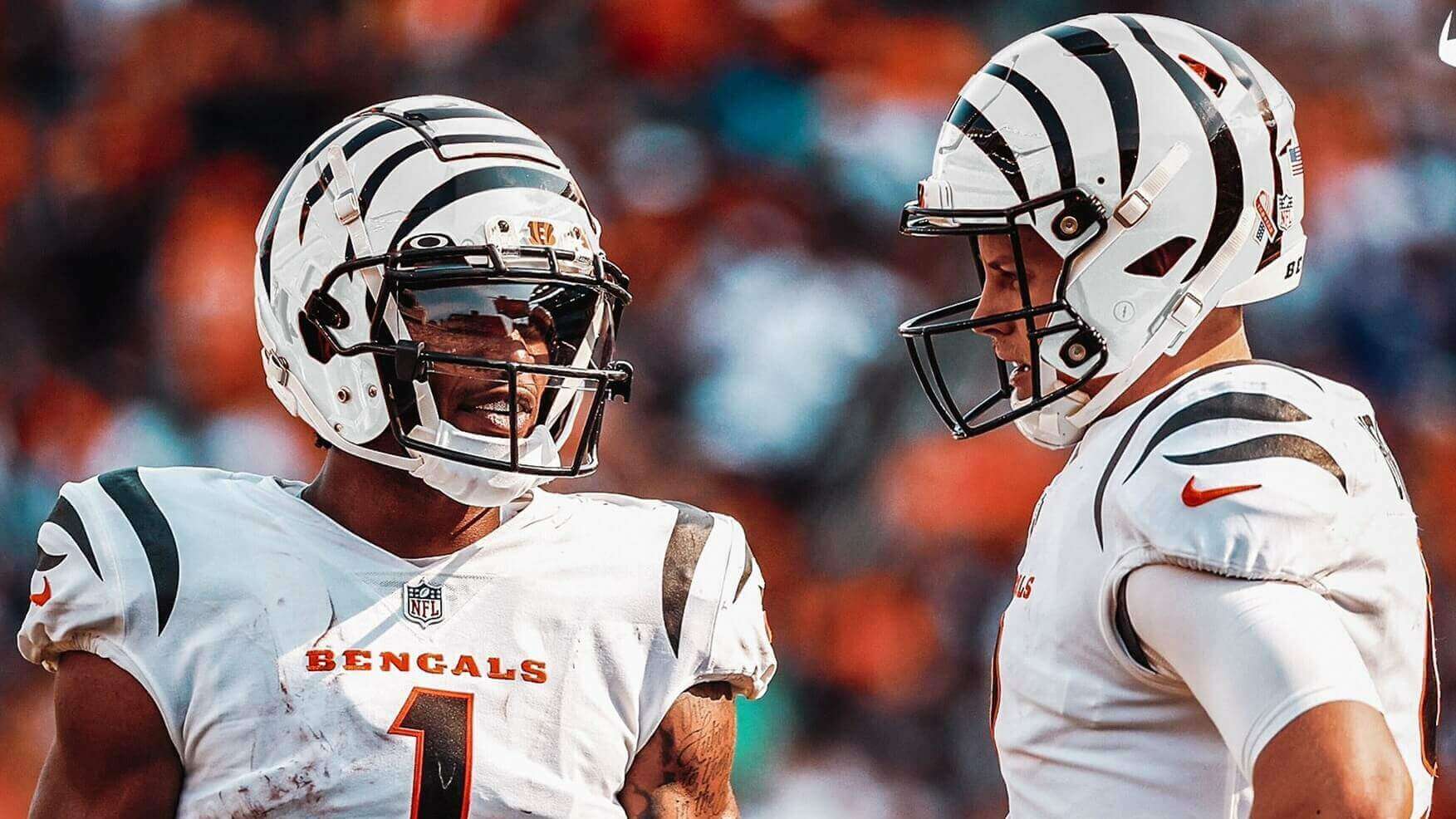 In case you missed the precursor to this story about the Cincinnati Bengals seeking to alter the alternate helmet protocol by wearing their white striped helmet with a primary jersey, please give that a read.
It looks like the Bengals request has been heeded:
… The look you seek is your primary whites 😏 pic.twitter.com/7raJAfuDHB

— Cincinnati Bengals (@Bengals) August 8, 2023
While there has been no specific announcement from the team, the above tweet sure seems like the team has gotten approval from the NFL to pair the new alternate helmet with their primary white jersey — which looks to be an exception to the NFL's protocol, currently requiring alternate helmets to be paired only with a team's alternate, Color Rush or classic (throwback) uniform.
The new pairing would take place on September 25th, when the Bengals are scheduled to host the Los Angeles Rams.
If the Bengals do have approval, this would make the first time the NFL has allowed a team to pair an alternate helmet with a primary uniform.
As discussed in the article linked above, this could open up a Pandora's Box in terms of teams petitioning the NFL to wear alternate helmets with primary uniforms, and could produce some interesting (and potentially awful) uniform combos.