My friend Brian, who lives in New Jersey, holds an annual bowling party. Like me, he prefers old-school lanes with manual scoring, but those sorts of places have been dropping like flies in recent years (a trend accelerated by the pandemic, which claimed several of my favorite local pin-bashing venues — sigh). But then Brian learned about a private NJ men's club that has its own bowling lanes in the basement. Last fall he applied for membership, was accepted, and promptly joined the club's bowling league. Then he asked if he could use the lanes for his annual party.
And that's how I found myself bowling on a beautifully preserved set of six Brunswick lanes in New Jersey last Saturday. Judging by the design features, I'd say the last renovation was probably in the early to mid-1960s. Look at these gorgeous fixtures: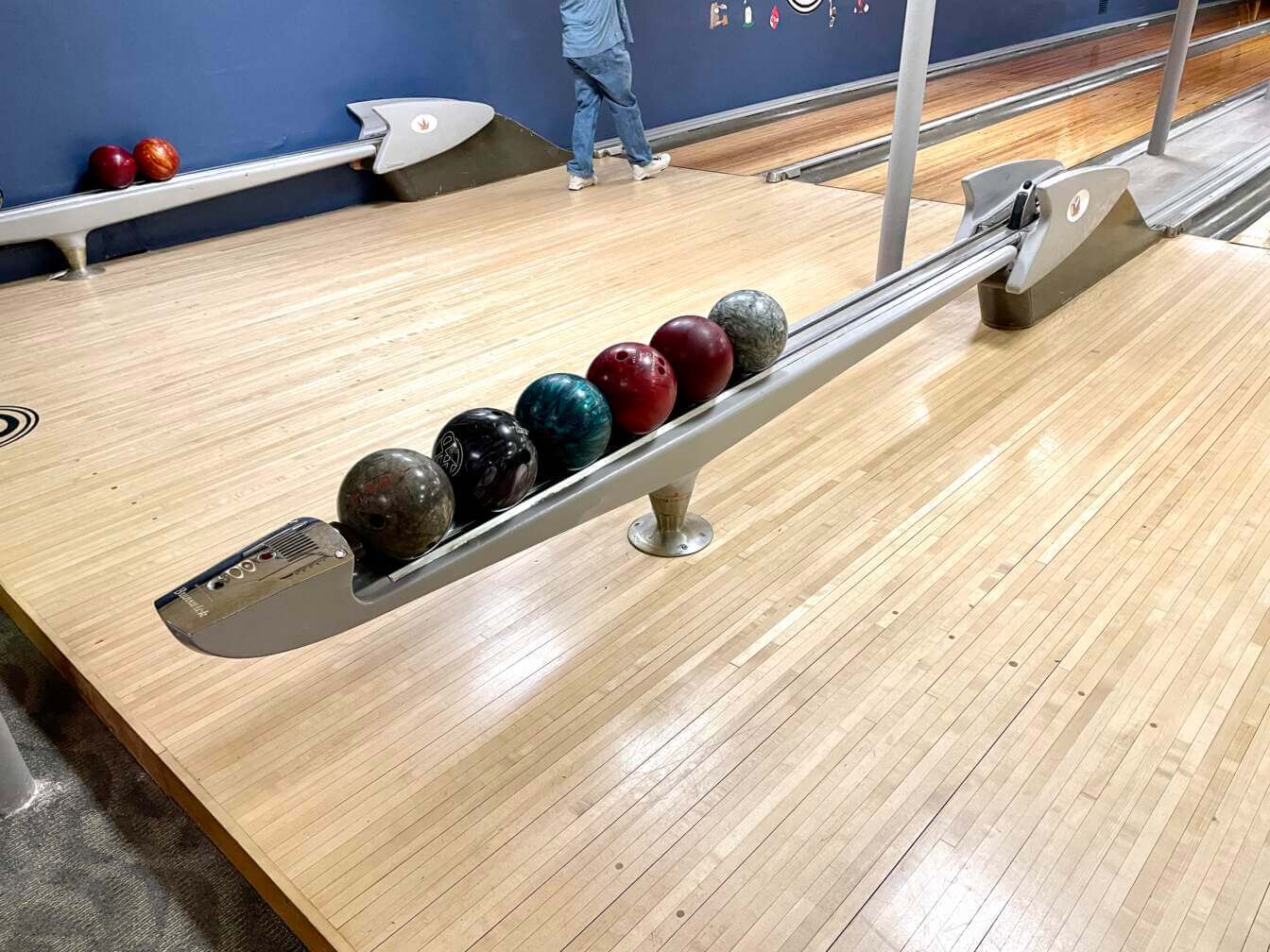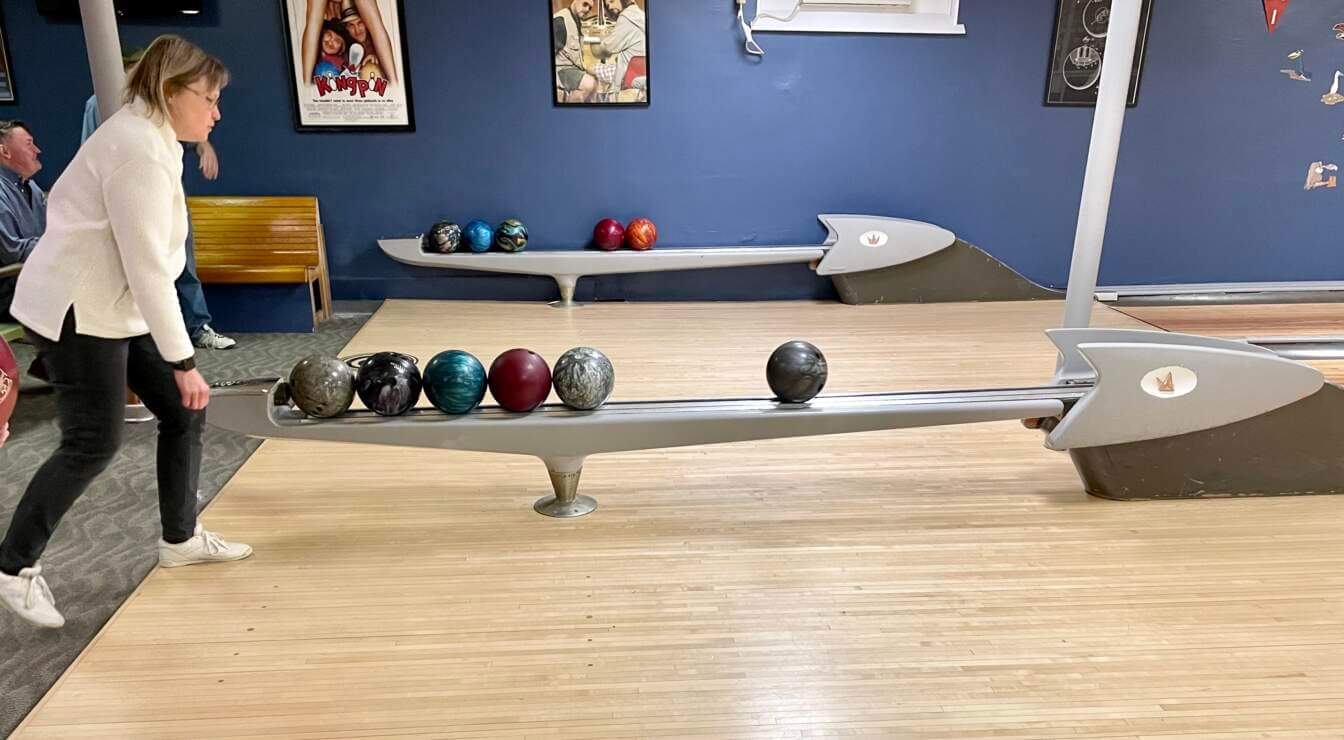 Nice scorer's tables and seating areas, too: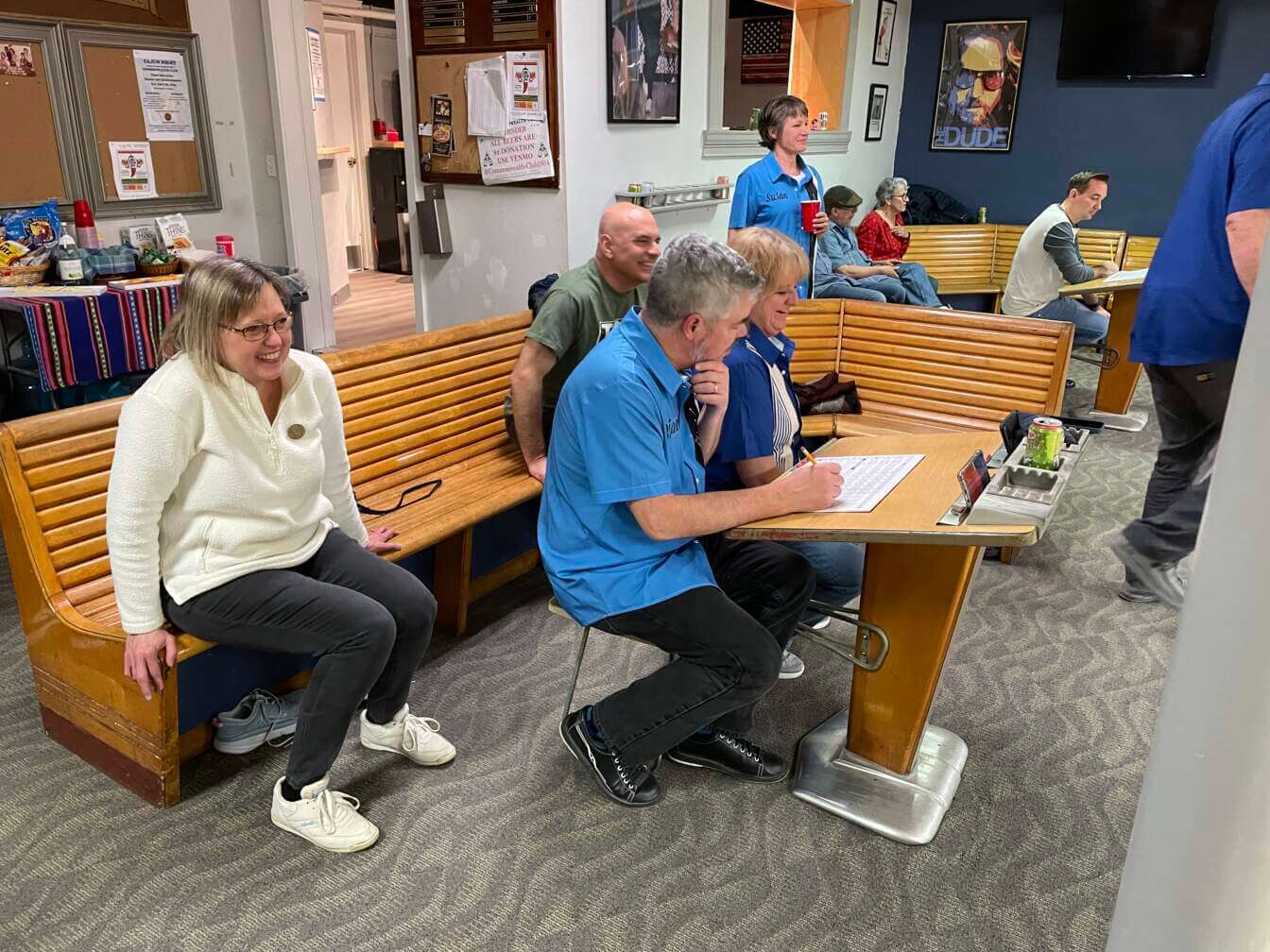 The lanes had my favorite kind of ball returns — exposed above ground, with what I call the "speed bump" ball-slowing mechanism:
In a nice touch, there's a big photo on the wall of Dick Nixon bowling at the White House (additional info here):
I also liked these 1970s certification stickers from the American Bowling Congress (now known as the U.S. Bowling Congress). Lane certification means, among other things, that if you bowl a perfect 300 game, it will "count" in the sport's historical register: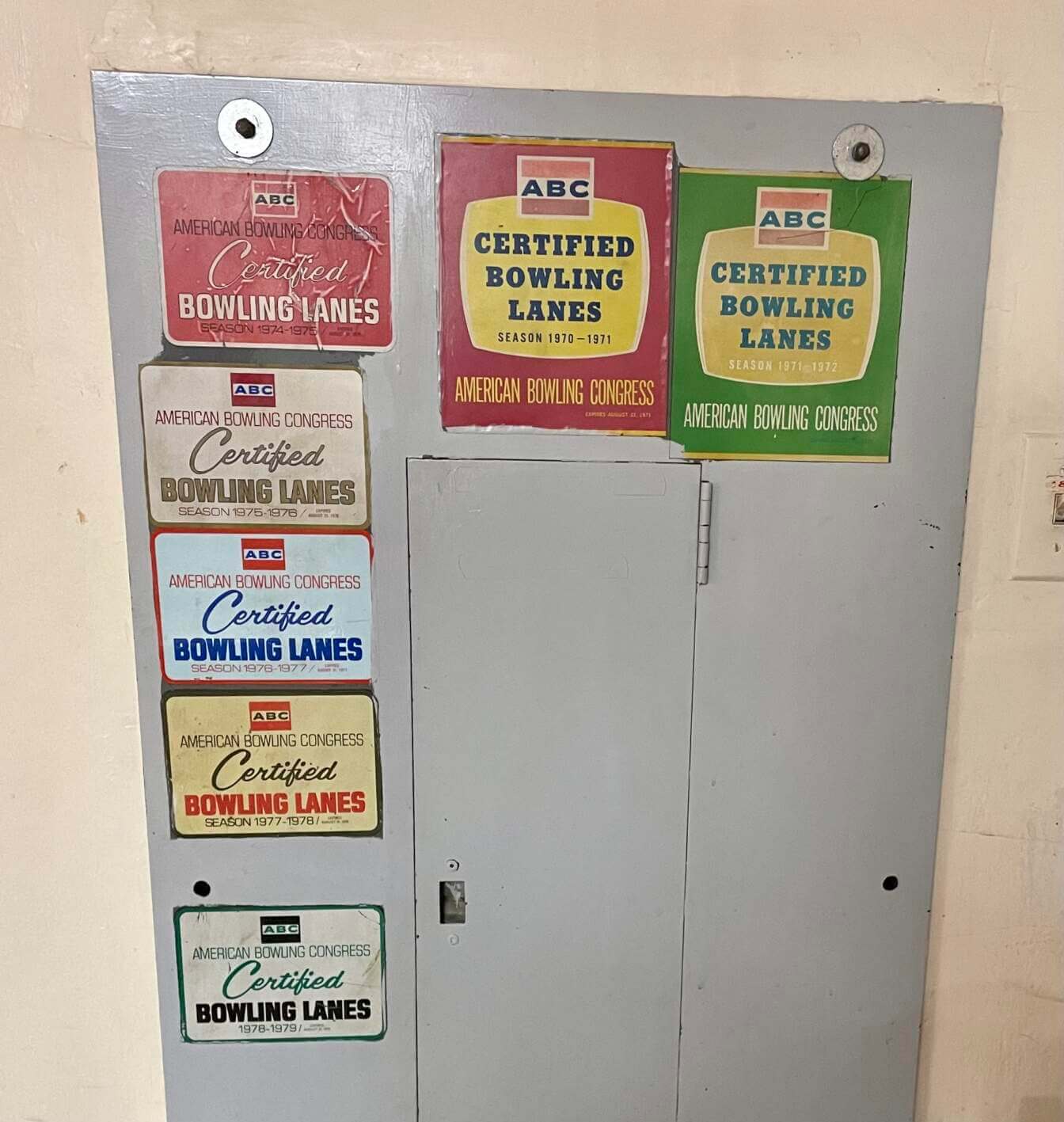 The old-school bowling theme even extends to the men's room, which has this poster on the wall (worth enlarging and studying!):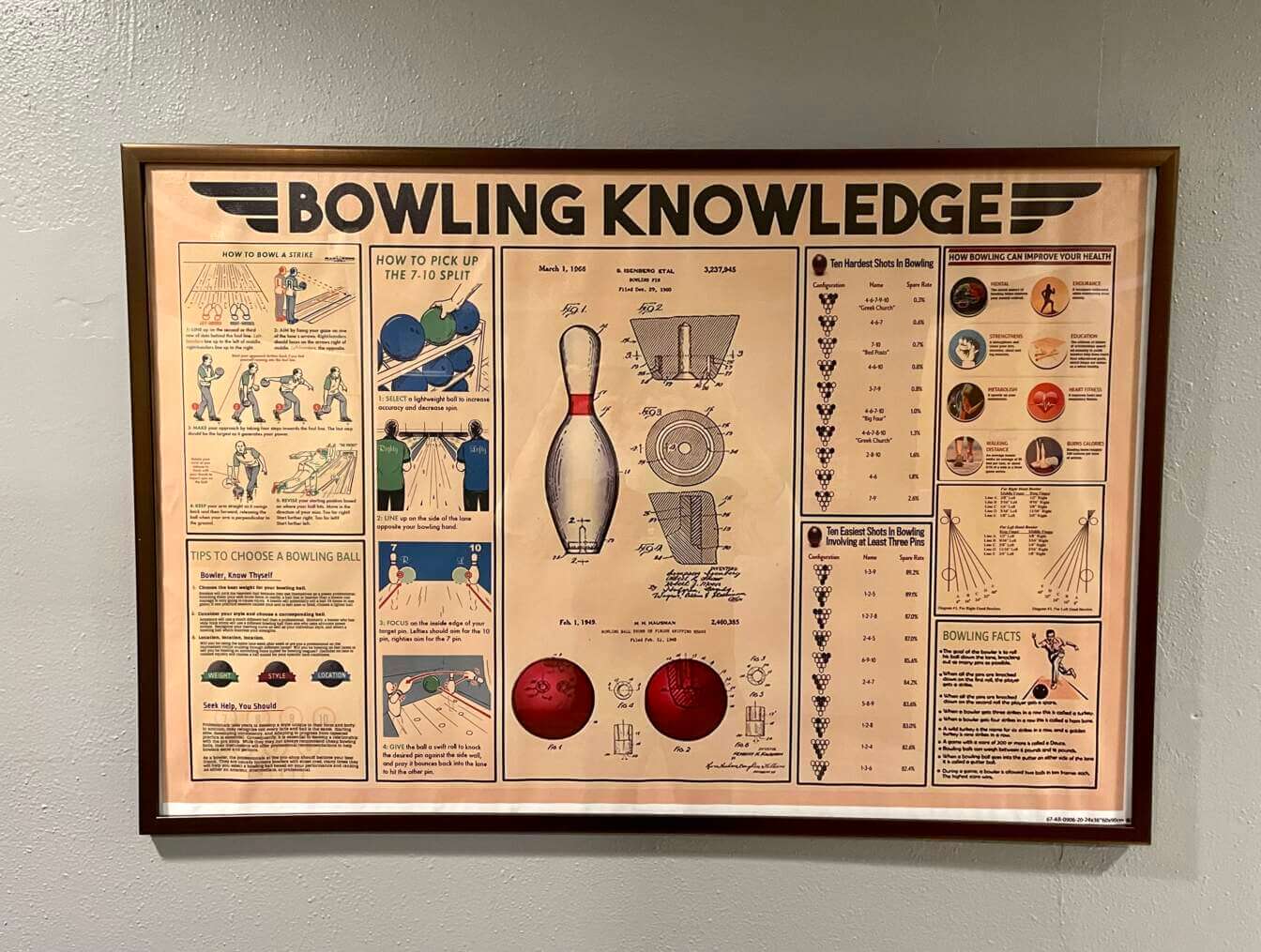 Cool, right? But the best part was when Brian brought me behind the lanes to check out the pinsetting machinery. I've been bowling almost my entire life but had never spent more than a few seconds around this type of equipment, so it was a real treat:
Our time on the lanes raced by much too fast. But I told Brian that if he ever needs someone to fill in on his team, I'll happily drive to NJ just to experience these lanes again.