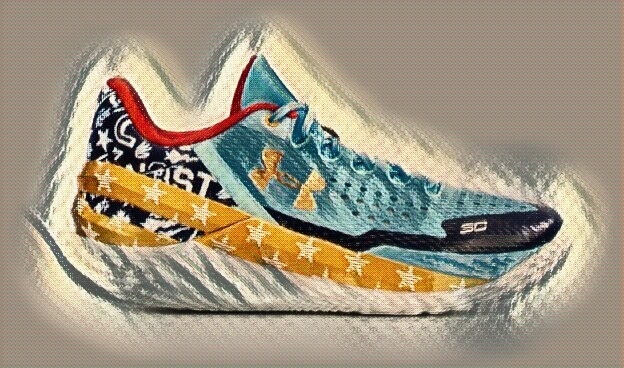 Good Sunday morning, Uni Watch readers. Hope all is well with one and all.
The NBA All-Star Game is tonight. And if you haven't been paying attention, this year, the uniforms still suck. More and more, though, it's not about the unis — it's about the footwear the stars will be wearing, so it's time to see the shoes the NBA All Stars will be wearing for the big game. As most of you are probably aware, I'm not a "sneaker" guy, but a LOT of you out there are, and I've been doing (always with the assistance of a sneakerhead) the NBA All-Star Game sneaker preview since 2009.
This year I am again joined by Matthew Weidner, whose back for his fifth year bringing you his p/review of the sneakerpalooza. Matt took up the mantle of ASG shoe reviewer after the erstwhile Matt Powers retired a few years back.
This may be out of my wheelhouse — but it's definitely in the sweet spot for Matt. So, without further ado, here's Matt and your …
• • • • •
NBA All-Star Game Sneakers — 2023 Edition
by Matt Weidner
Welcome back to my annual look at the NBA All-Star Game sneakers here at Uni Watch. This year's game will be played in Salt Lake City, Utah. If you've followed along the past few years, you'll remember that the brands use the ASG as a showcase for their biggest names to wear something special on feet that will catch the eye of those watching from afar.
This year, like the past few, will be chosen by the team captains – LeBron James and Giannis Antetokounmpo – who tallied the highest totals for each conference in the fan vote. Unlike the past, the teams will be chosen the night of the game, which is a fun wrinkle.
__________
Captains
LeBron James – Los Angeles Lakers
Nike LeBron XX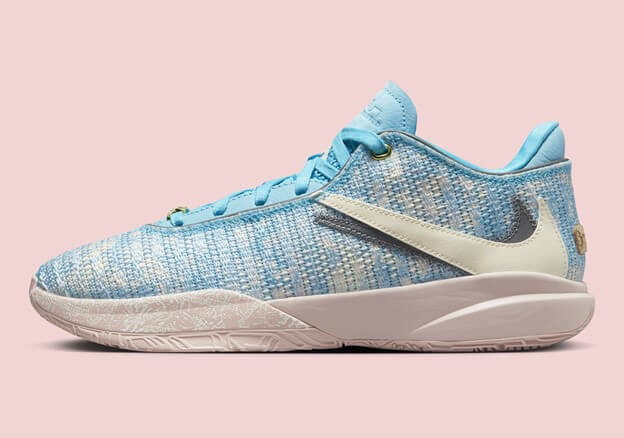 LeBron James is the first (and maybe last) player to actually play in 20 of his signature sneakers during his career. In my opinion, the LeBron XX is the best looking of his signature sneakers in years. The All-Star iteration features a reverse Swoosh, à la the Travis Scott x Air Jordan collaborations.
_____
Giannis Antetokounmpo – Milwaukee Bucks
Nike Zoom Freak 4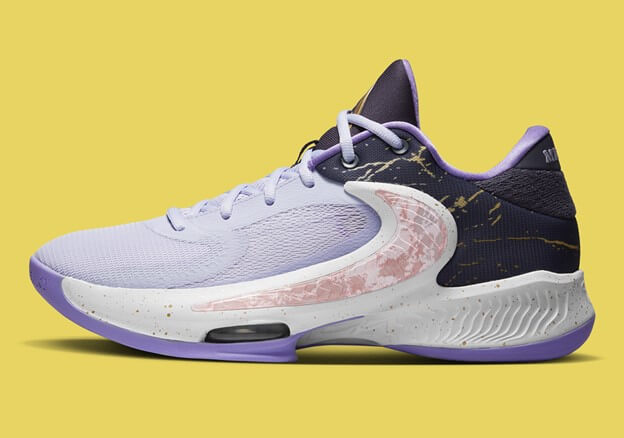 Giannis Antetokounmpo is the captain representing the Eastern Conference. He will be donning the Nike Zoom Freak 4. The Nike-speak regarding the All-Star Game version talks of archaeology and dinosaur bones as the design inspiration. The sneaker also features a "backwards" Swoosh, but that has been a staple of the Zoom Freak line.
__________
East Starters
Donovan Mitchell – Cleveland Cavaliers
adidas D.O.N. Issue #4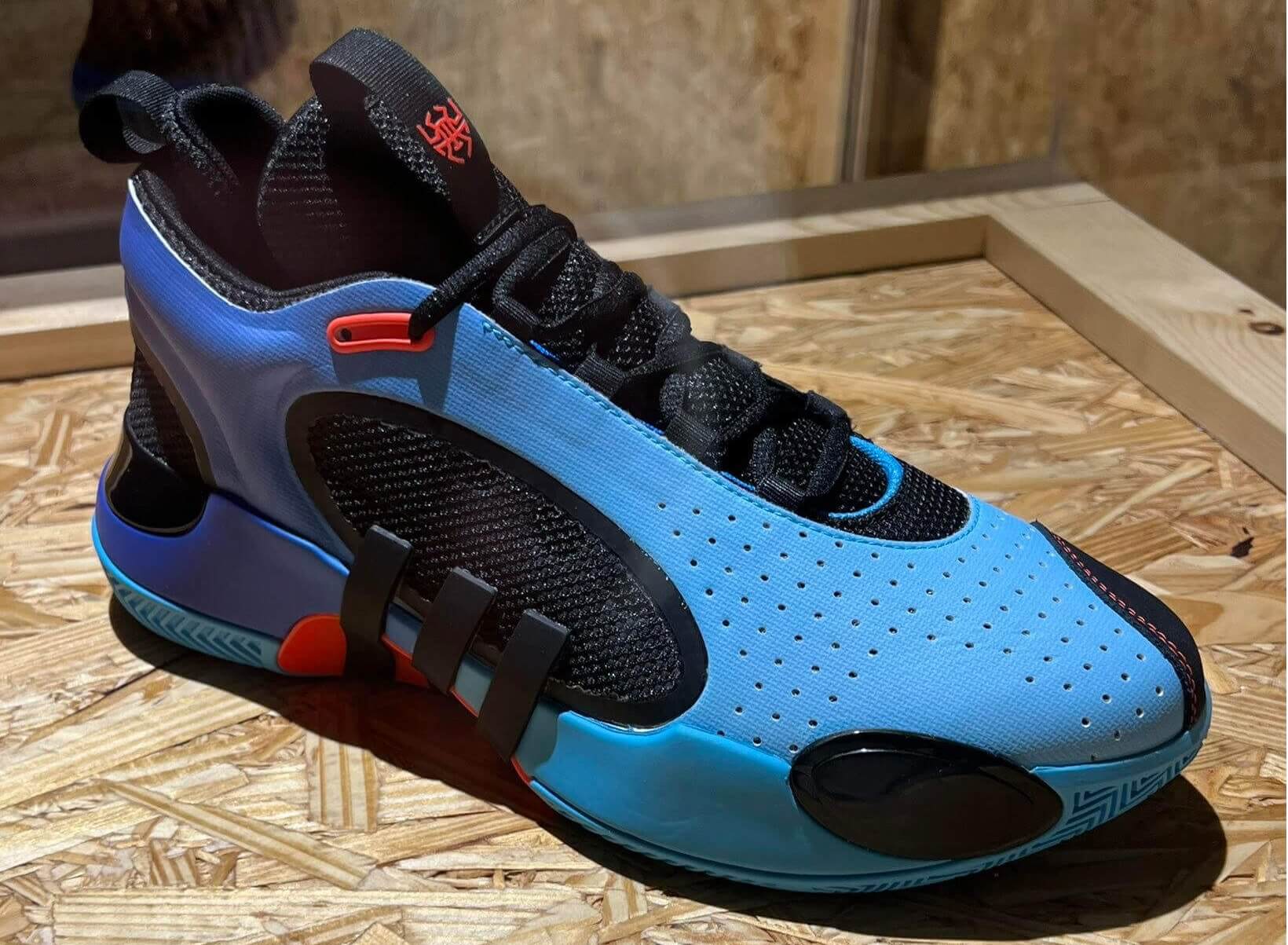 Adidas debuted Donovan Mitchell's newest signature sneaker at an event on Friday night. Expect the Cavs' guard to lace up the adidas D.O.N. Issue #5 in SLC. These are slated for release later this year.
_____
Jayson Tatum – Boston Celtics
Jordan JT1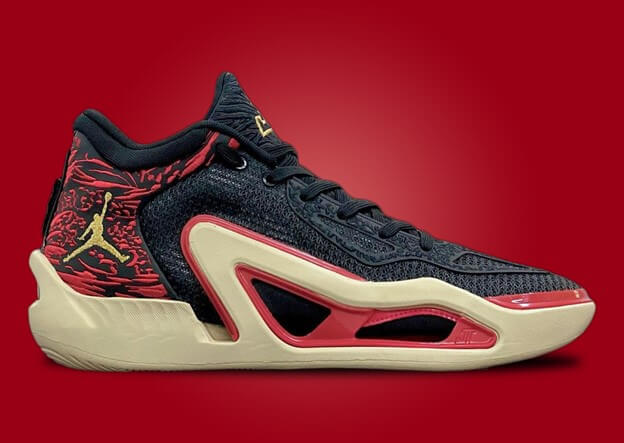 Jayson Tatum has his first signature sneaker with Brand Jordan coming soon. What batter time to debut them than at the ASG?
_____
Kyrie Irving – Dallas Mavericks
TBD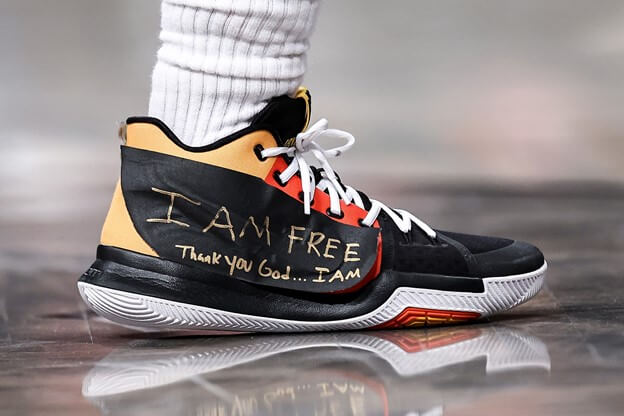 Where do I even begin with Kyrie Irving? He was named as an Eastern Conference starter and was then traded to Dallas, a western conference team, after demanding out of Brooklyn. Since there is no more real East-West in the ASG, it doesn't much matter. On the sneaker front, Irving was dropped as a Nike signature athlete after the brand disagreed with his personal stances on things. He is currently wearing his old Nike models with tape over the Swoosh. It remains to be seen what he'll have on foot in Utah.
_____
Joel Embiid – Philadelphia 76ers
UA Embiid 1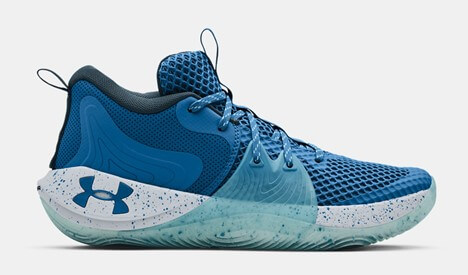 Embiid was named a starter when Kevin Durant bowed out with an injury. Embiid is still wearing the Under Armour Embiid 1. UA made Embiid their second signature basketball player (after Steph Curry) and released this sneaker in September 2020. This will be Embiid's third ASG in a row wearing the same signature model.
_____
Kevin Durant (injured) – Phoenix Suns
Nike KD 15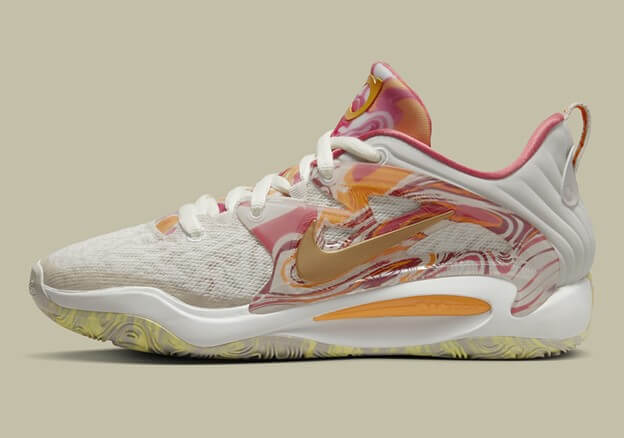 Like Irving, Kevin Durant was named an East starter while he was still a member of the Nets and was subsequently traded to the West. KD now resides in Phoenix but will be sidelined for the game with an injury. He would have worn the Nike KD 15 that supposedly mimics the Utah rock formations.
_____
East Reserves
The Eastern Conference reserve roster is comprised of all Nike/Jordan guys. First up is Miami's Bam Adebayo, who will be lacing up the Air Jordan XXXVII Low.
Next, we have three players who have been wearing the Nike Kobe line throughout the season. DeMar DeRozan is recognized across the league as one of the premier players who wear Kobe sneakers — and has been for years. Jaylen Brown began wearing mainly Kobe 5s this season after being with adidas for the first few years of his career. First time All-Star Tyrese Haliburton of the Pacers has also worn assorted Kobe's all season.
Bucks' guard Jrue Holiday and Knicks' forward Julius Randle will both be lacing up the Nike Air Zoom G.T. Cut 2. Last, but not least, Pascal Siakam rounds out the East reserves wearing the Nike KD 13.
__________
West Starters
Luka Dončić – Dallas Mavericks
Jordan Luka 1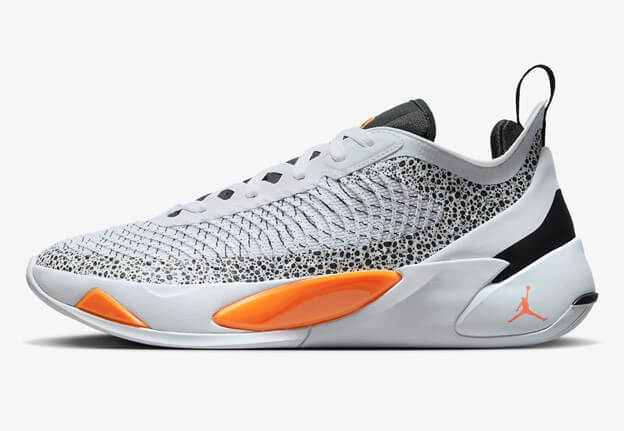 Luka Dončić is back as a starter this season. He will be wearing his first signature sneaker – the Jordan Luka 1. This colorway releasing All-Star weekend pays homage to the Atmos x Nike Air Max 1 'Safari' which was released 20 years ago.
_____
Ja Morant – Memphis Grizzlies
Nike Ja 1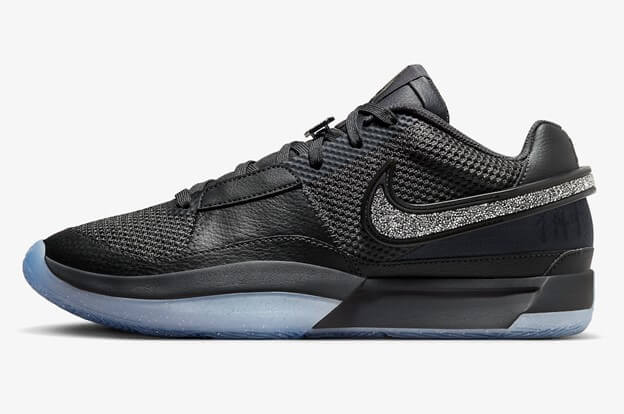 Memphis guard Ja Morant is the next up for a signature sneaker with Nike. His Nike Ja 1 sneakers haven't released for retail yet, but he has been wearing them on court for about a month. The version that Nike has rolled out for All-Star Weekend is adorned with Swarovski crystals on the Swoosh.
_____
Nikola Jokić – Denver Nuggets
Nike Air Zoom G.T. Jump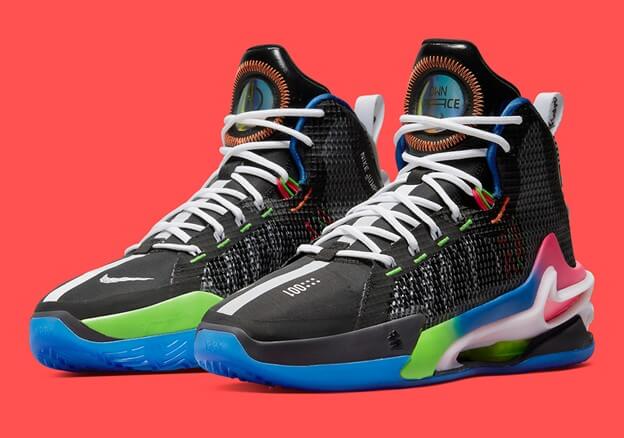 The reigning two-time MVP has been wearing the Nike Air Zoom G.T. Jump since the beginning of last season. Nike will surely cook up an ASG colorway for him to don in Salt Lake City.
_____
Lauri Markkanen – Utah Jazz
Nike LeBron XX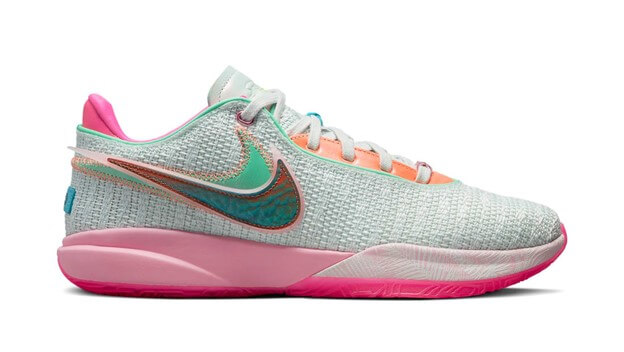 Markkanen will be starting in his first All-Star Game representing the hometown Jazz. He has worn the Nike LeBron XX this season. It is likely that Nike will give him a special colorway to not overshadow LeBron himself in the ASG version.
_____
Stephen Curry (injured) – Golden State Warriors
Under Armour Curry 2 Low FloTro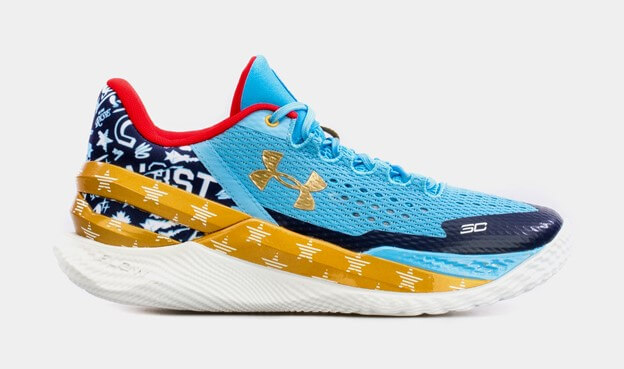 Though he is on his 10th signature sneaker, Steph would have worn this updated version of his second signature sneaker created for the ASG. He'll be sitting out but expect this to see this model on court at some point during the weekend.
_____
Zion Williamson (injured) – New Orleans Pelicans
Jordan Zion 2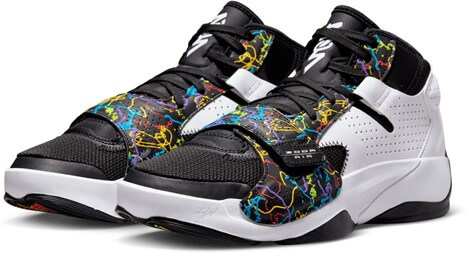 Zion was named a starter but will unfortunately be missing the game due to injury. He would have worn an ASG colorway of his signature Jordan Zion 2.
_____
West Reserves
Unlike the East reserves, the Western Conference squad has some different flavor in terms of sneaker choices.
Let's get the Nike guys out of the way first. Like three of his counterparts from the East, Domantas Sabonis is a fan of the Nike Kobe line — specifically the Kobe 6. Memphis Grizzly Jaren Jackson Jr. will be wearing the Nike Air Zoom G.T. Run. Paul George will likely be wearing his 6th (and if rumors are true, final) signature sneaker with Nike – the Nike PG 6.
There are two players on the West repping adidas in Utah. Anthony Edwards of the Timberwolves will be wearing the adidas BYW Select. Adidas signature athlete Damian Lillard's current model is the Dame 8, which was released in December 2021. It makes sense that he may debut the Dame 9 in this year's ASG.
As alluded to when discussing Steph Curry, I would expect Sacramento King and UA athlete, Da'Aaron Fox, to lace up the UA Curry 2 Low FloTro (above).
Rounding out the roster is Thunder guard and the only Converse endorser playing in the All-Start Game, Shai Gilgeous-Alexander. He'll be wearing the Converse All-Star BB Prototype CX.
__________
Thank you all for indulging me year after year with this run down. And, as always, thank you to Phil and Paul for their continued diligence in making UW something to be proud to be a part of.
You can follow me on twitter @SixersSneakers. Much love!
• • • • •
Thanks, Matt! Nice rundown as always. OK readers, if you're a sneakerhead (or even if you're not) — what's your verdict on this year's specialty kicks? I believe the great Michael Jordan (or maybe it was Spike Lee) once said, "It's gotta be the shoes." Did the sneaker companies deliver this time around?