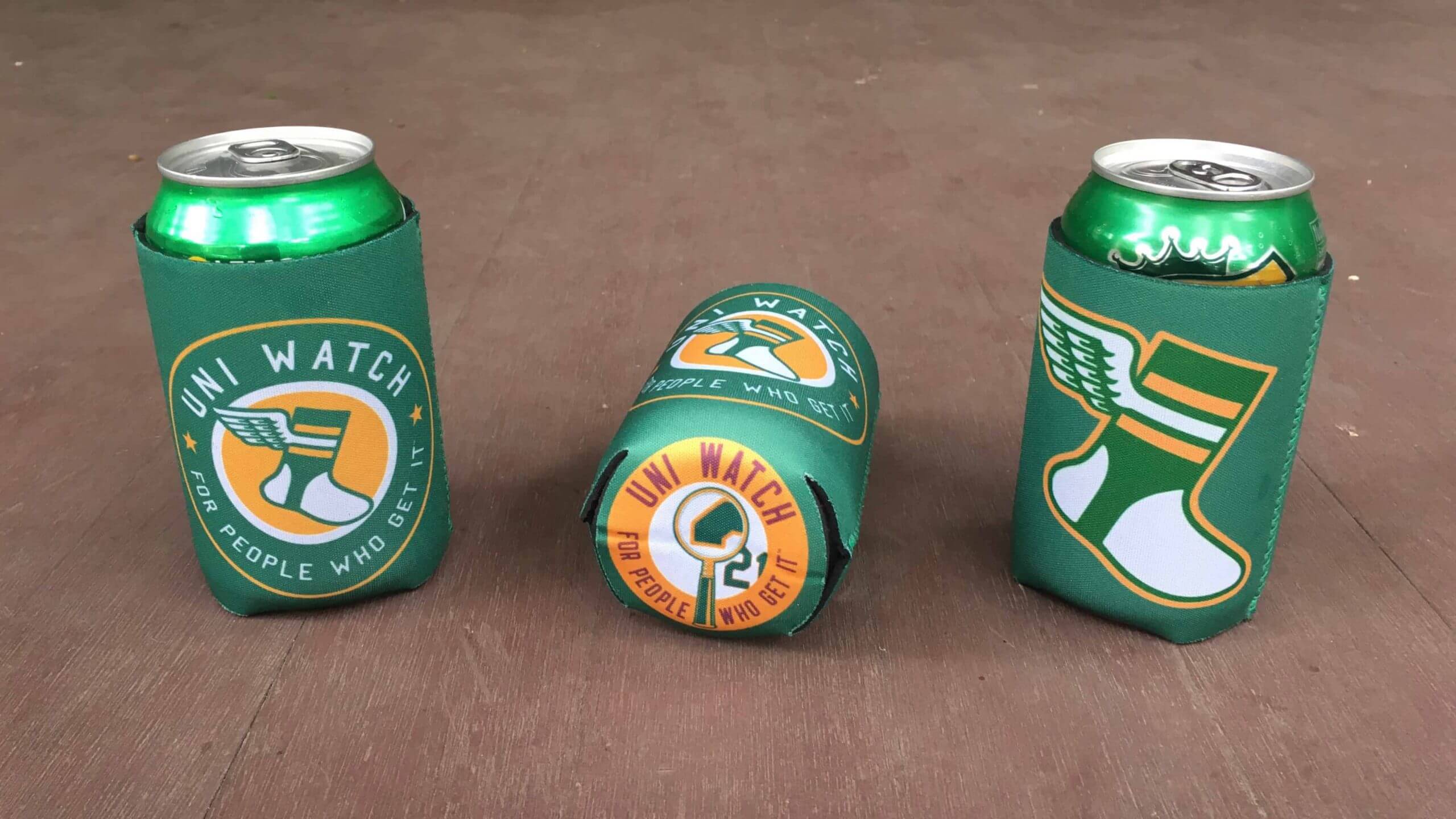 Click to enlarge
After getting loads of requests, we now have collapsible Uni Watch Koozies! They feature our winged stirrup logo on one side, our circular logo on the other side, and our magnifying glass logo on the bottom.
1. The price is $3 apiece (limit five per customer), plus $5 for shipping in the USA. For non-USA orders, contact me so I can calculate the shipping charge.
2. Tally up the total for your purchase and then send me the proper amount via Venmo (use @Paul-Lukas-2 as the payee), PayPal (newcollegeuni@gmail.com), or Zelle (plukas64@gmail.com). If you'd rather use Apple Pay or a paper check, contact me and I'll give you the info you need.
3. After sending payment, email me with your mailing address.
4. If you want to combine your purchase with an order for a Uni Watch trading card, a seam ripper, a magnet, a chain-stitched patch, or some pins, please email me and I'll give you a price that includes a combined shipping fee for the whole shebang. (Sorry, these are the only Uni Watch items I can combine into one shipment, because our other items ship from separate locations.)
That's it. Thanks!!