In today's Ticker, I mentioned that former NFL defensive lineman JJ Watt thinks the Titans should not be allowed to wear Oilers throwbacks. He said that during an appearance on The Pat McAfee Show — and it turns out that he also gave a shout-out to Uni Watch.
The relevant exchange, which you can see on video above, played out like this:
Pat McAfee: You have an obsession with uniforms, right? You like uniforms.
JJ Watt: Oh, I'm a uniform aficionado, yes. I grew up reading Uni Watch in, like, ninth, tenth grade, I would always be seeing what's going on, all the little intricacies. I love, like, all the little patches, the little details. Yeah, I'm very big on the uniform game. I love it.
Very cool! Watt was born in 1989 (as it turns out, his birthday is just one day after mine), so he would have been in ninth or tenth grade sometime around 2004, which is when I started writing for ESPN. The daily Uni Watch blog debuted in 2006, when he was still in high school. Really fun to know that he was Getting It™ way back when!
I thought it would be fun to interview Watt, so I sent him a tweet. I didn't really expect to hear back, but he responded within minutes! Check it out:
appreciate your work Paul!

UniWatch was a staple of my day in middle school/high school (that and circling items in the latest Eastbay magazine at lunch time)

— JJ Watt (@JJWatt) October 26, 2023
What a swell guy! He didn't really respond to my interview invitation, but it's still really nice of him to reply.
It's also cool to hear Watt mention that he's into patches, because he's among the relatively few NFL players to have worn the Walter Payton Man of the Year patch, and is also among the even smaller group of players who wore it for more than one team (once you win the award, you get to keep wearing the patch for the rest of your career, even if you change teams):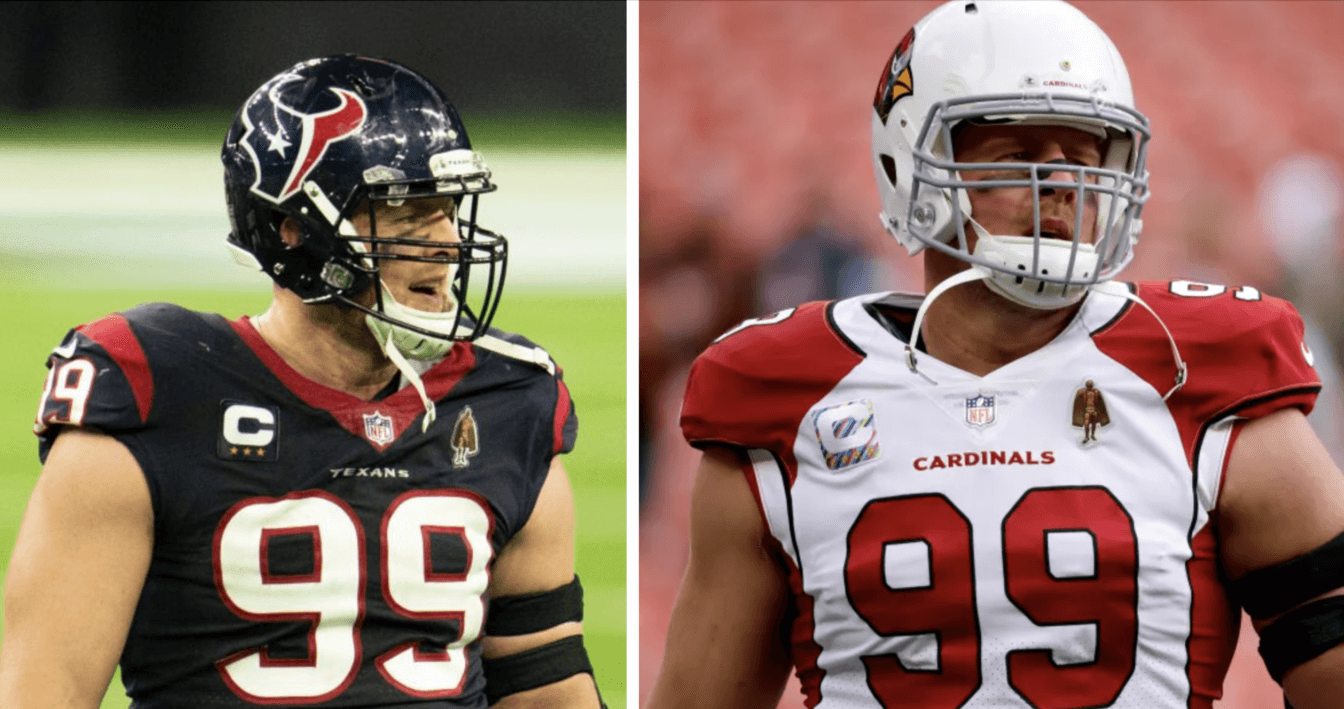 I'm sure the award itself, and the values it stands for, are more important to Watt than the patch. But it's still cool that a uni-savvy guy has this distinction!
Thanks again, JJ. If you ever want to talk unis, you know what to do.
(My thanks to Austin Ratzki for letting me know about Watt's mention of Uni Watch.)