With the Rangers having won the American League pennant last night, MLB wasted no time in making Rangers World Series merch available. And one item in particular is puzzling at best, troubling at worst.
As you can see above, the Rangers' World Series jerseys all show the Series patch on the chest, instead of its more traditional sleeve placement. Granted, these are just retail mock-ups, but it's hard to imagine that they'd show the patch on the chest unless that's where it'll be worn in the actual games.
What could this mean? Let's think this through:
The Rangers wear the Texas flag patch on the left sleeve, but their right sleeve is vacant (that's the arrangement on all of their jerseys, not just the home whites):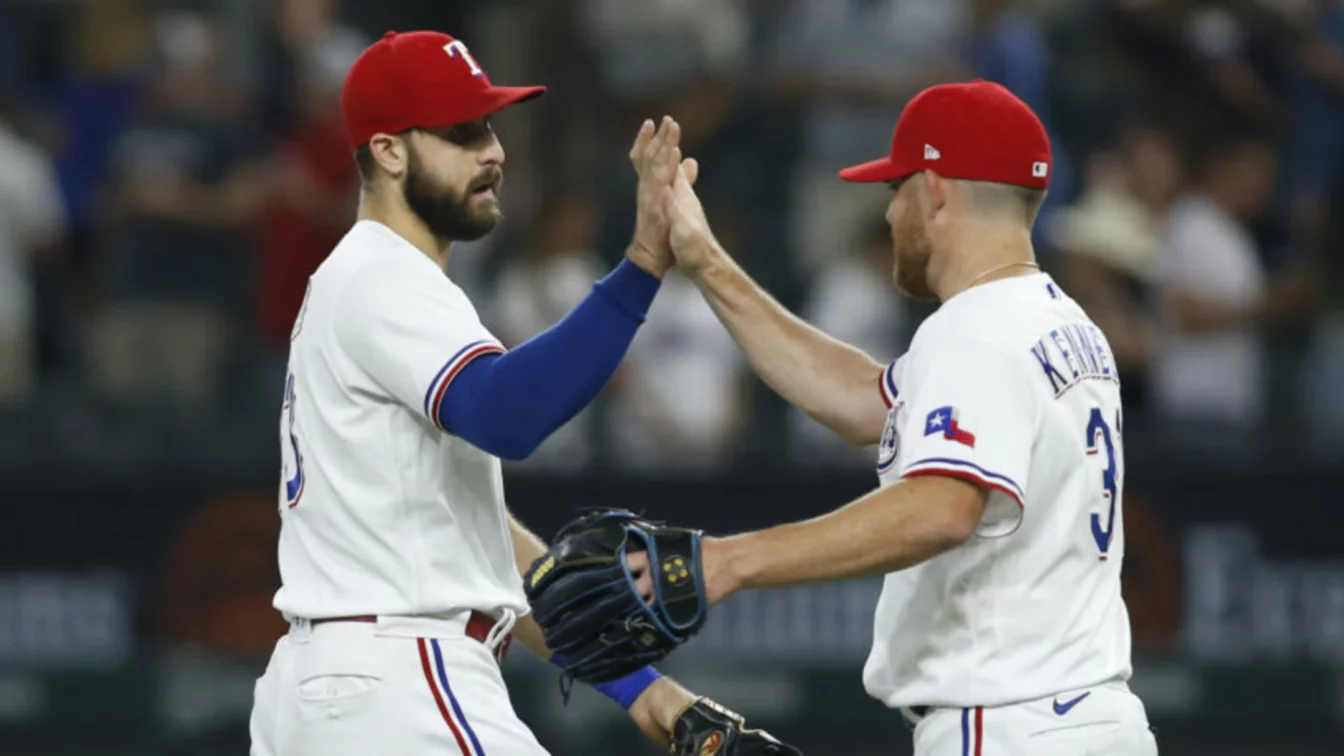 So you'd think they could put the Series patch on the right sleeve. It seems plausible to surmise that if they're not putting it there, it's probably because something else will be going there.
Like, say, an ad?
Let me be clear: I do not know for a fact that the Rangers are adding a sleeve advertisement, so we shouldn't jump to conclusions. MLB won't talk to me about stuff like this (or anything else), so I can't get an answer from them, but I'll see what I can find out via other channels.
Over in the National League, where we still don't know which team will be advancing to the Series, it's worth noting that the Phillies do not have a sleeve advertiser, but the Diamondbacks do. In fact, the D-backs have patches on both sleeves — one ad, one team logo. So if they win tonight, they might have to put the Series patch on the chest. In that case, maybe the Rangers are wearing it on the chest for uni-uniformity. Or to put it another way, maybe the Series patch will always be on the chest going forward, so as not to interfere with a potential sleeve ad, whether or not a team is actually wearing a sleeve ad.
It's all really stupid, of course — advertising tail wagging the uni dog.
The World Series is scheduled to begin on Friday night in Arlington.
Update: Twitter-er @Tully328 reminds me that the Rockies wore the Series patch on the chest of their vest jersey in 2007, which I'd forgotten about: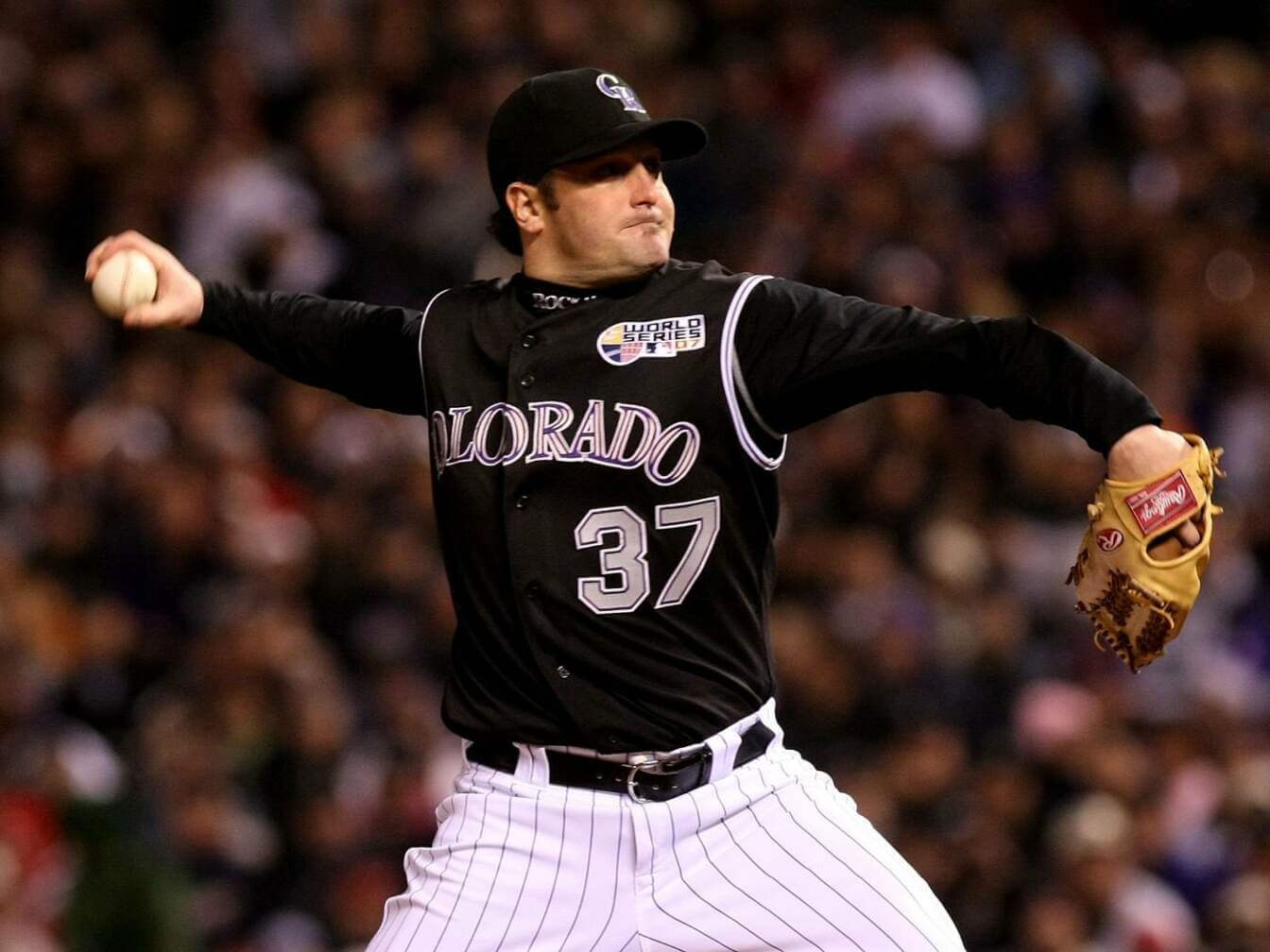 So there is precedent!