As I mentioned earlier today in my Monday Morning Uni Watch report, the Jags used a retro scoreboard logo yesterday (shown above) to promote their Nov. 11 home game against the 49ers, leading to speculation that they might be teasing a throwback game.
Not only that, but they also used a throwback logo for the Niners! Look: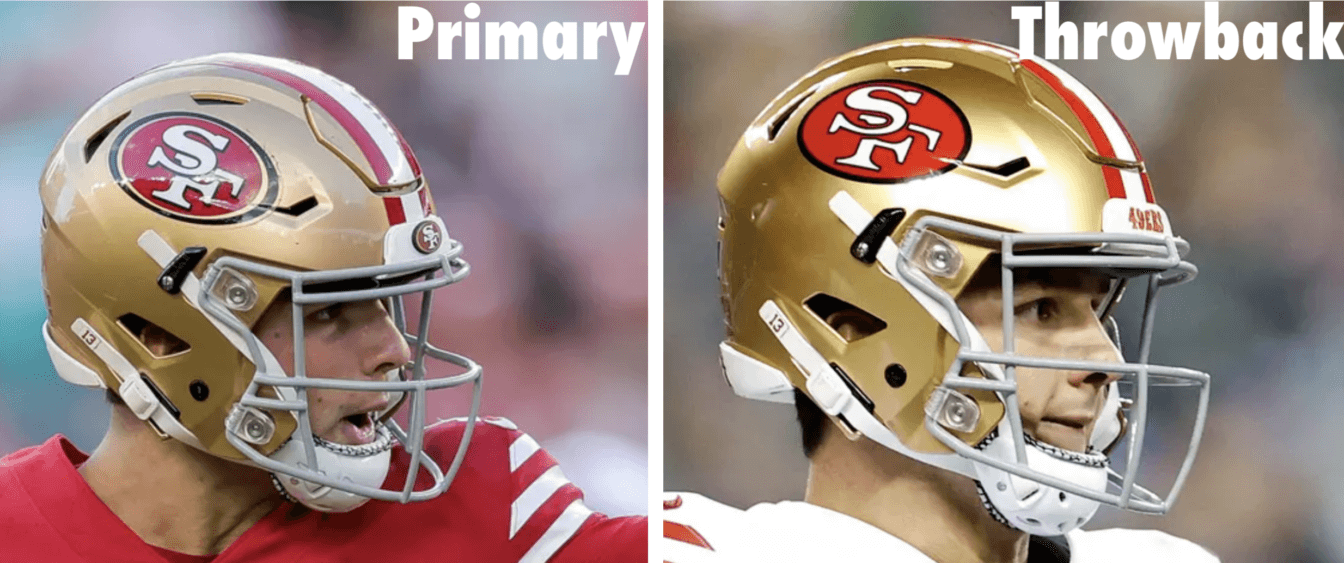 And not only that, but Jags quarterback Trevor Lawrence was wearing a throwback cap and a retro Jags sweatshirt in a photo posted on MMAer Paige VanZant's Instagram feed over the weekend (yes, the sweatshirt has the original prototype logo that never made it onto the field, which isn't the same as the scoreboard graphic, but still):
View this post on Instagram
That must all add up to something throwback-y being in the works, right? Just to be sure, I contacted a Jags spokeswoman, who got back to me right away:
Hi Paul – Good to hear from you. Our 49ers game is also Legends Weekend, hence the retro logo. We will not be wearing throwback uniforms for that game. We'll be welcoming back alumni from the last 29 seasons.
Dang. The Jags' 1990s uniforms are among my all-time favorites. They occupied the top spot on my recent list of NFL throwbacks I'd like to see. so I got really excited when I saw that scoreboard graphic.
Sadly, those hopes have now been dashed. But here's hoping they finally revive that design someday — either as a throwback or, even better, as their primary look.
(My thanks to Doug Brei for that Instagram photo of Trevor Lawrence.)