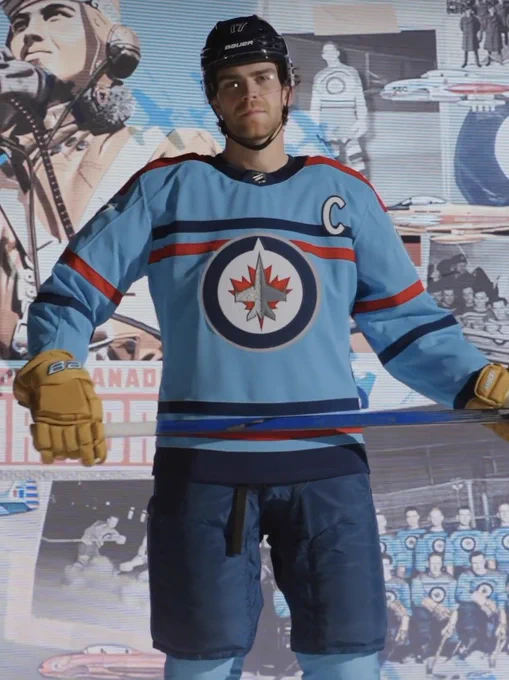 The Winnipeg Jets have introduced a special uniform — which will be worn just three times this upcoming season — to honor the Royal Canadian Air Force (RCAF) centennial.
There's a lot to get to here, so let's start with the hype video.
It's time to FLY THE 'FOURTY-EIGHT' ✈️ pic.twitter.com/JH72EJEgOz

— Winnipeg Jets (@NHLJets) September 23, 2023
As you can see, the new uniform is a baby blue, with a thick red stripe on the shoulders.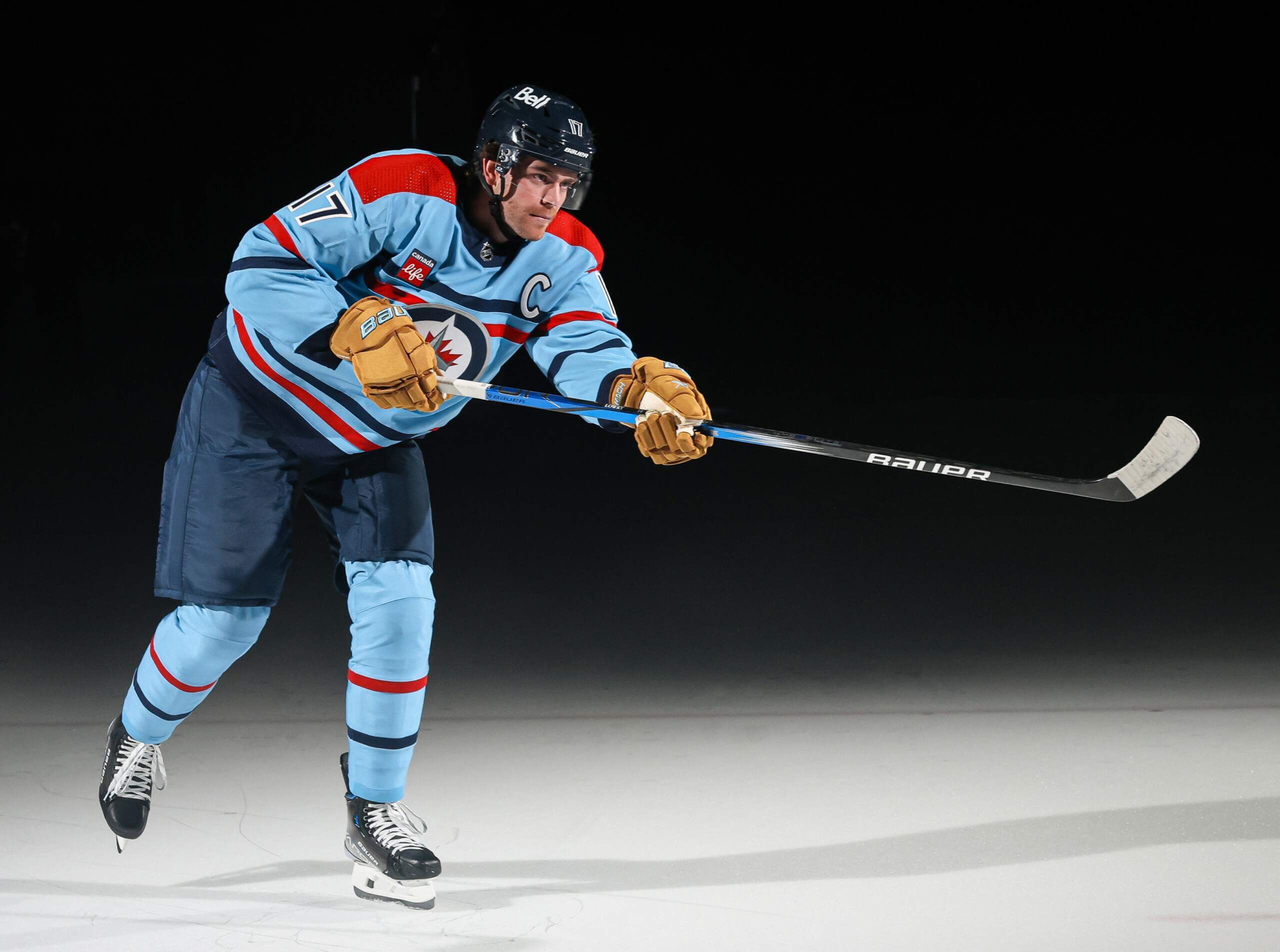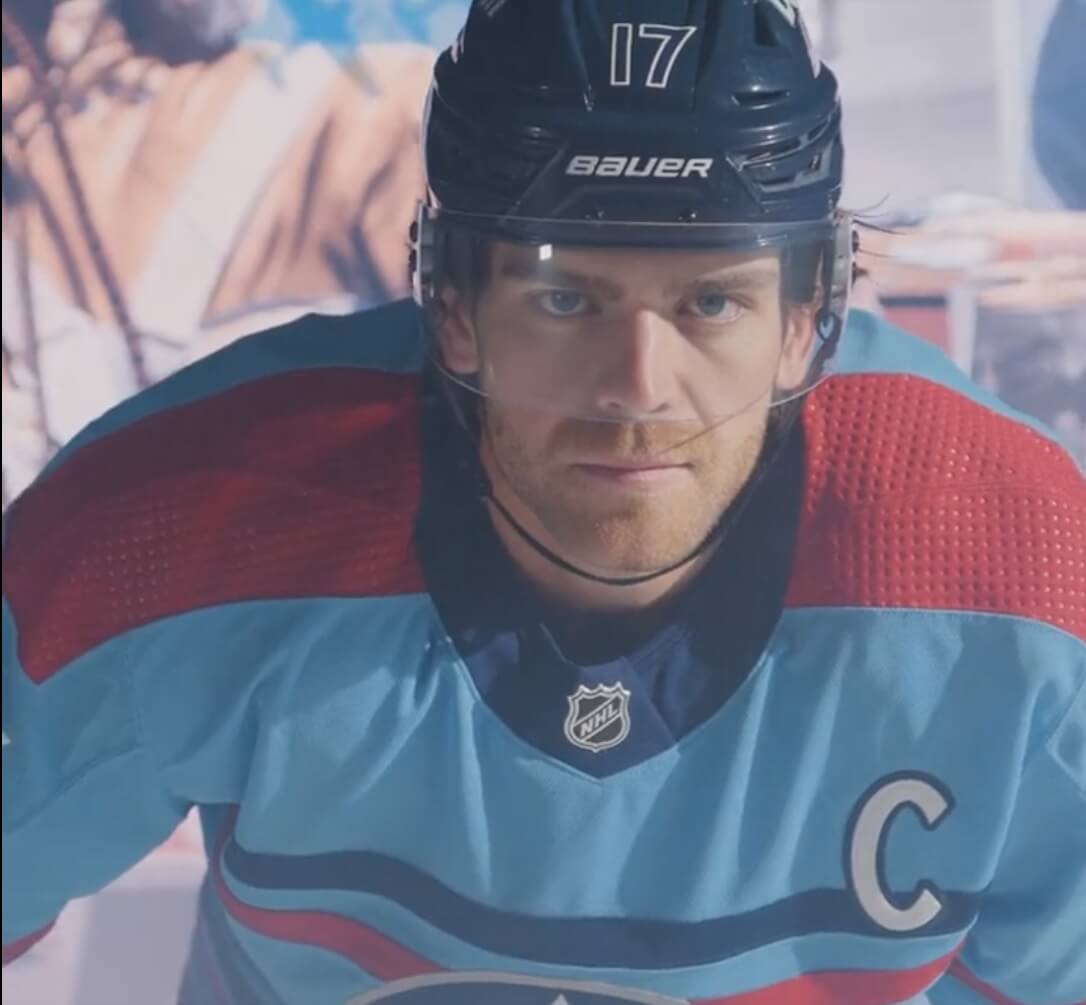 Alternating red and navy stripes adorn the sleeves, and are also present above and below the crest. Pants are navy, with baby blue socks featuring the same single red and navy stripes found on the sleeves. Numbers on the jersey sleeve are navy blue outlined in white.
The uniforms are meant to evoke those of the 1948 Ottawa RCAF Flyers, an amateur hockey club which represented Canada during the 1948 Winter Olympic Games in St. Moritz, Switzerland.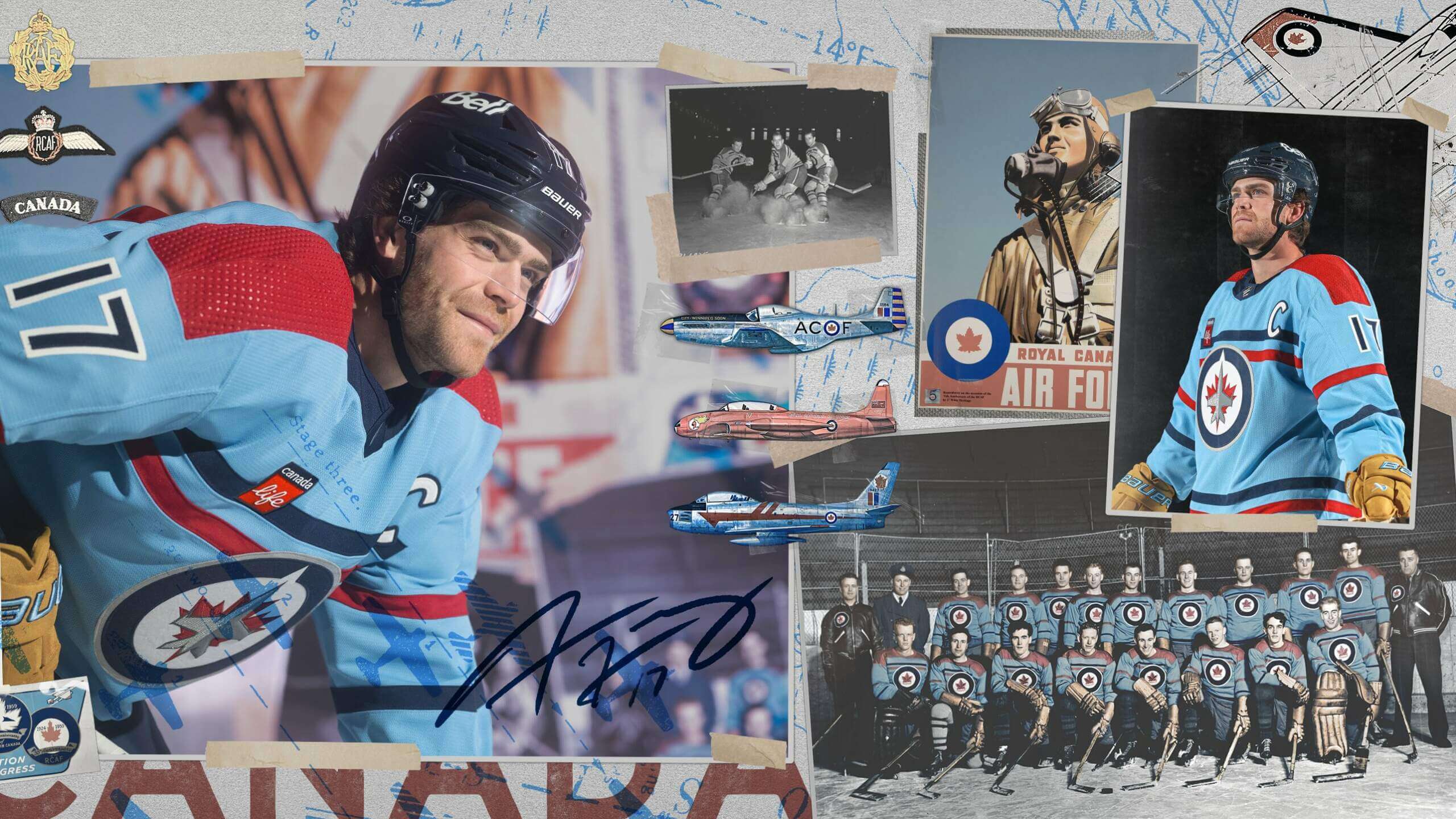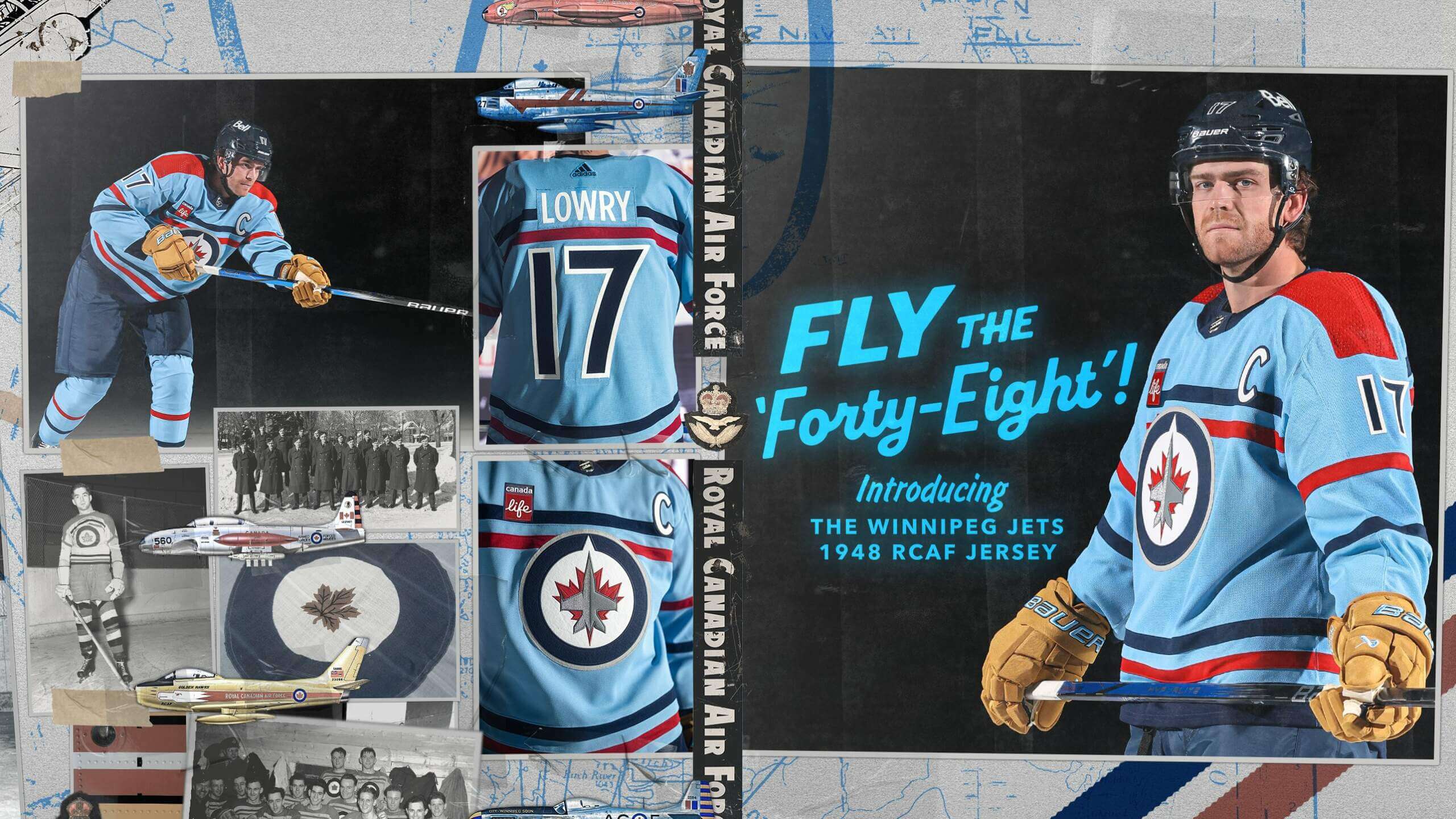 If you look at the photo of the 1948 RCAF Flyers, you will note the similarities in uniforms: colors and striping are almost identical. The main difference is the crest, which in 1948 featured a navy blue roundel, with a stylized Canadian maple leaf and "CANADA" inside a white ribbon below. The crest on the new jersey uses the Winnipeg Jets logo.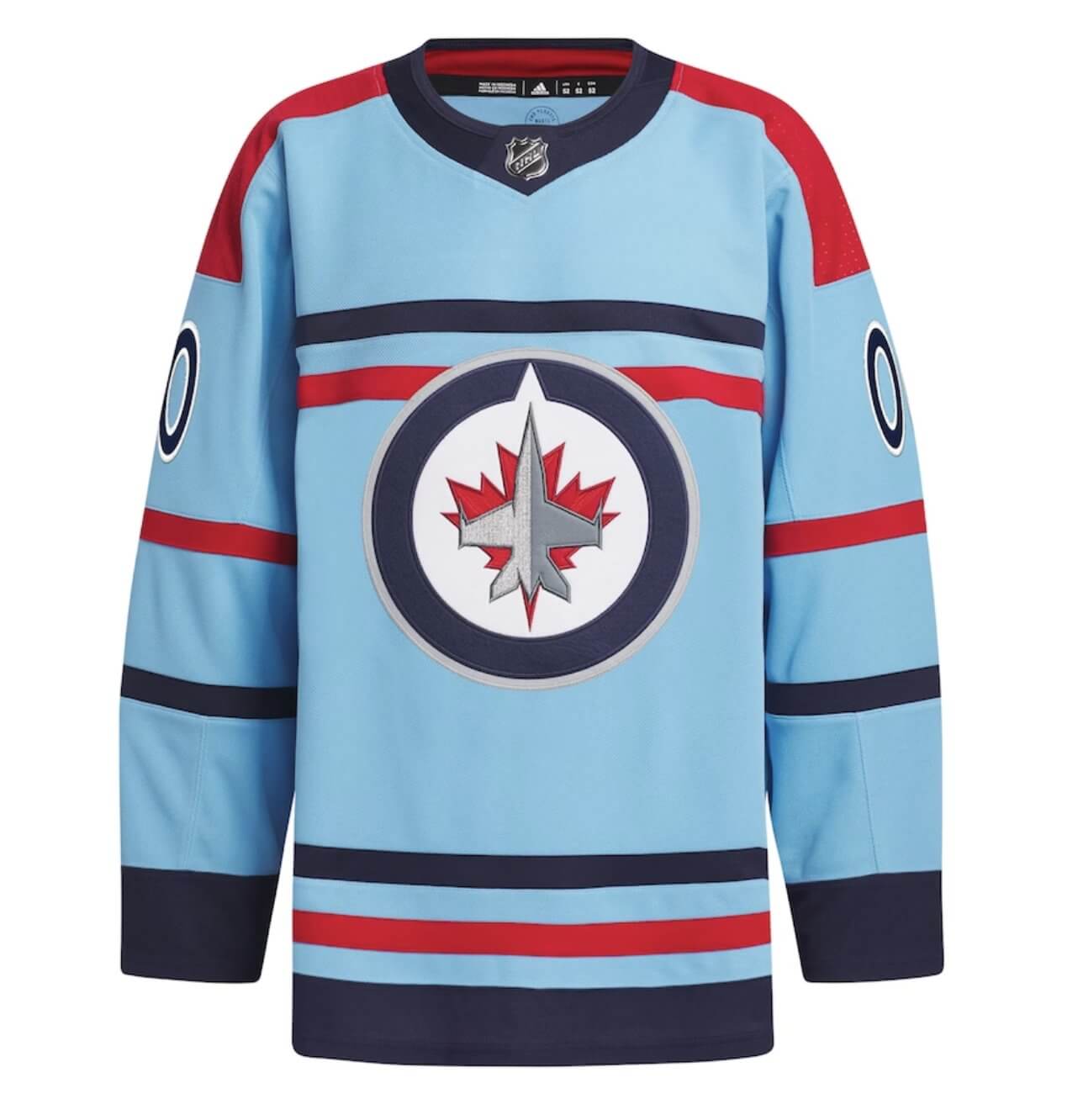 The back of the jersey features white NOB on a baby blue nameplate, with navy numbers outlined in white.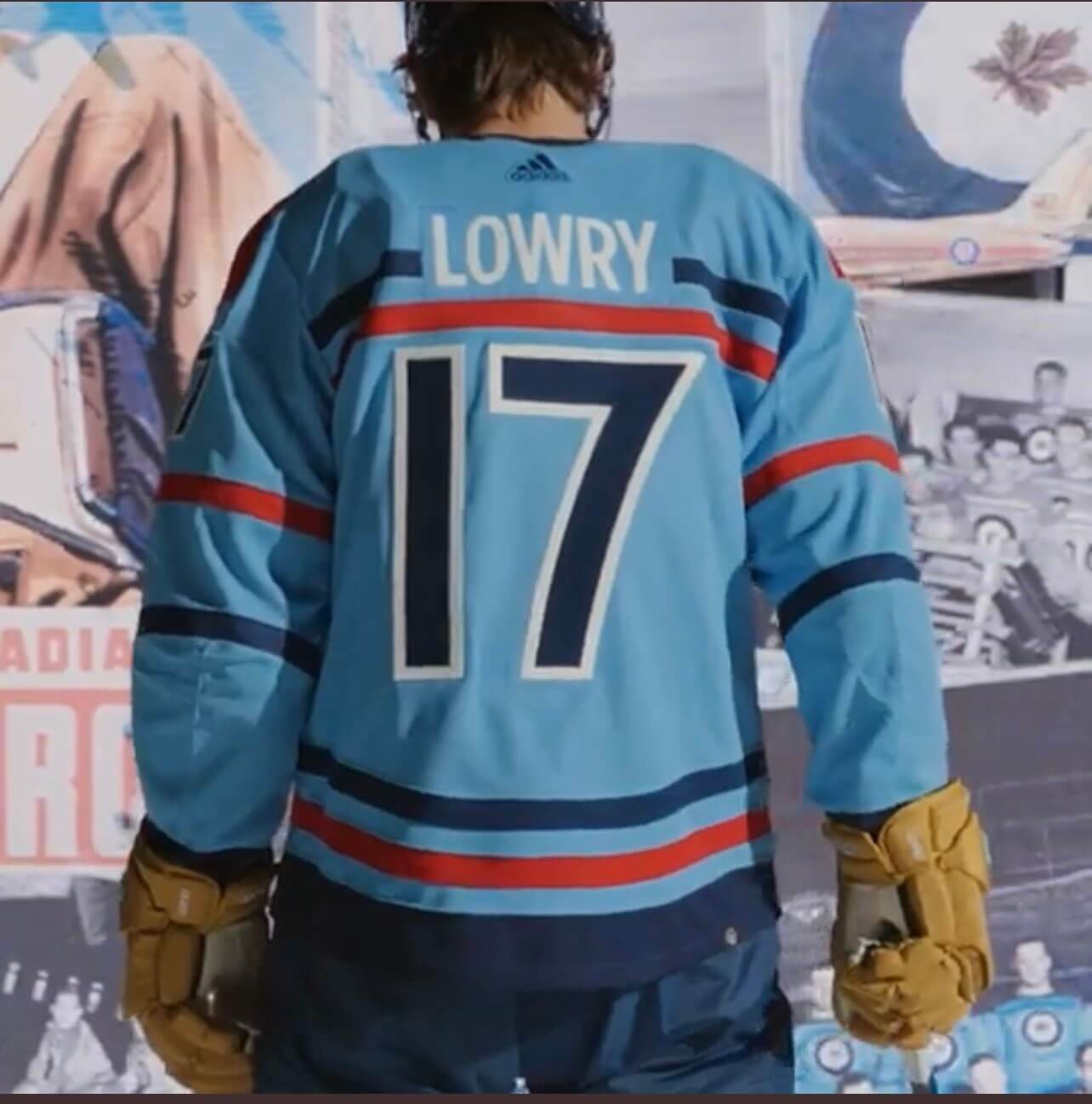 The Jets will debut the new unis at Canadian Armed Forces Appreciation Night, against the Carolina Hurricanes, on December 4, 2023. The other two times they'll be worn will be against the Maple Leafs, on January 27, 2024, and against the LA Kings on April 1, 2024. That date is significant as it marks the centennial of the RCAF.