Remember those NBA City Edition uniforms that leaked last week? One of them was for the Warriors, and now, thanks to a new leak that began circulating yesterday, we have a much better look at it.
As you can see above, the design features some very unusual chest lettering design. Let's just go ahead and call it one of the strangest chest wordmarks in uni history. Here's another look at it, this time without the retail tag in the way: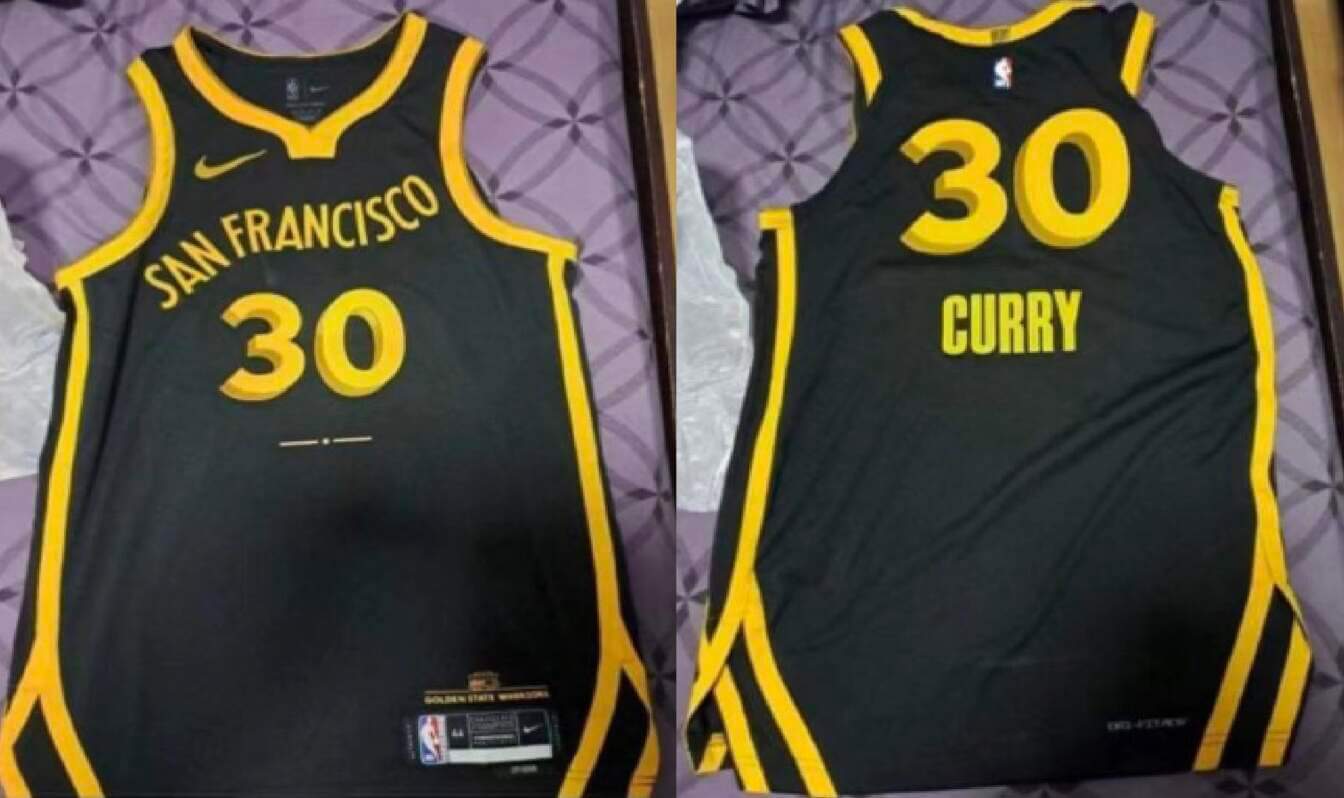 The lettering is apparently supposed to evoke San Francisco's hilly terrain, because the jock tag includes a little cable car graphic: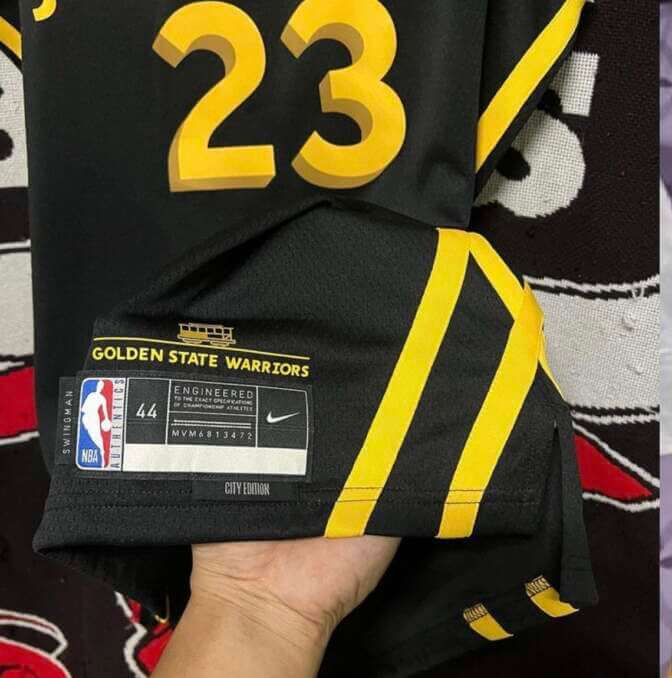 As you may recall, last week's leak indicated that this jersey will be paired with these shorts: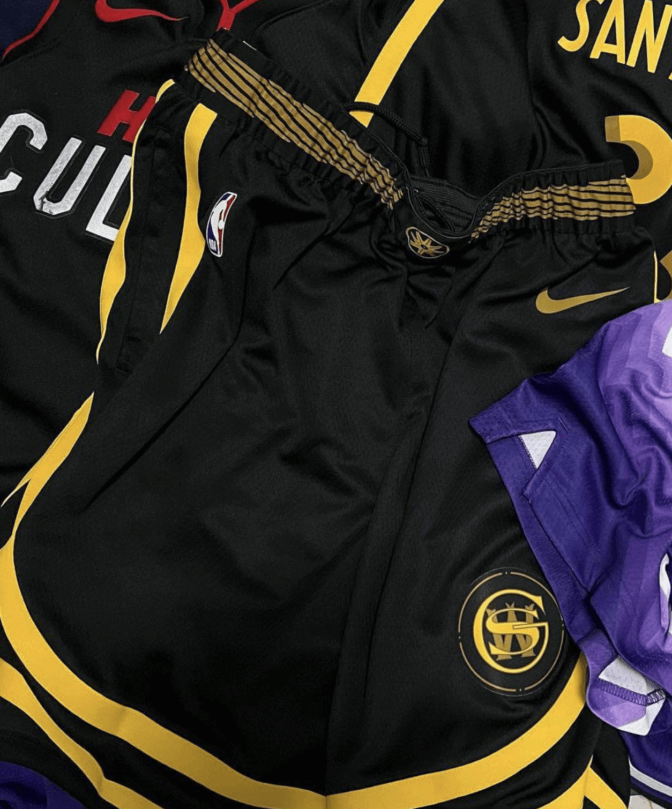 The Warriors will kick off their preseason schedule on Oct. 7.
(My thanks to Justin Adler for letting me know about this one.)